A policeman's timely assistance offered to a motorist when his vehicle broke down in the middle of a busy highway has received praise from the highest quarters. In line with this, the policeman was honoured by Sheikh Mohamed last week.
The police officer's swift action and selfless act of helping a resident in a difficult situation showed the UAE authorities' dedication to its people and ensuring safety and order for every resident in the country.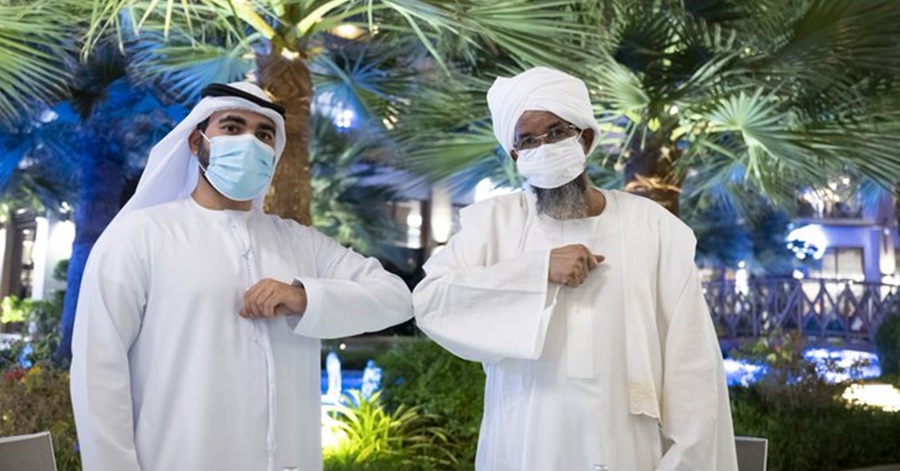 UAE Cop Lauded by Sheikh Mohamed for Timely Aid to a Motorist
In line with this, His Highness Sheikh Mohamed bin Zayed Al Nahyan, Crown Prince of Abu Dhabi and Deputy Supreme Commander of the UAE Armed Forces, praised Sergeant Ahmed Hassan Al Hammadi from the Sharjah Police for assisting Zain Al Abidin, whose vehicle broke down on the Sheikh Mohamed bin Zayed Road, the Khaleej Times reported.
On Twitter, Sheikh Mohamed bin Zayed posted a photo of Sergeant Ahmed and Zain Al Abidin and said: "Offering help and good deeds are deeply rooted values in the UAE society. The gesture of Ahmed Hassan Al Hammadi from the Sharjah Police for Zain Al Abidin – who expressed his gratitude in kind words – is a recurring example in our blessed land. I thank them, and praise all those who faithfully serve people and represent values of their community."
تقديم العون وحب الخير ، قيم متجذرة في مجتمع الإمارات، وما قام به أحمد حسن الحمادي من شرطة الشارقة، بموقفه الحميد مع قائد المركبة زين العابدين والذي عبر بكلمات طيبة عن تقديره ورده للجميل..نموذج يتكرر في هذه الأرض الطيبة، أشكرهما، وأثني على كل من يخدم الناس بإخلاص ويمثل قيم مجتمعه pic.twitter.com/JcdVeVfsra

— محمد بن زايد (@MohamedBinZayed) March 28, 2021
The cop had assisted the motorist in moving his car from the middle of the highway.
His prompt assistance was recognized after the Zain Al Abidin called a radio channel and publicly thanked the police officer.
READ NEXT: Arab Salesmen Assault Dubai Police for Being Called Out for Not Wearing Masks