Many Filipinos aspire to work abroad to be able to earn more and provide better living conditions for their family back home. And in the case of Nicole Capuz, this was also to achieve one of her goals – to build her dream home in the Philippines.  
ALSO READ: From cleaner to supervisor: Top student of Filipino Institute Abu Dhabi's caregiver class shares her success story
Capuz, who first started her OFW career in Japan, already had her mind set to build a better home for her loved ones.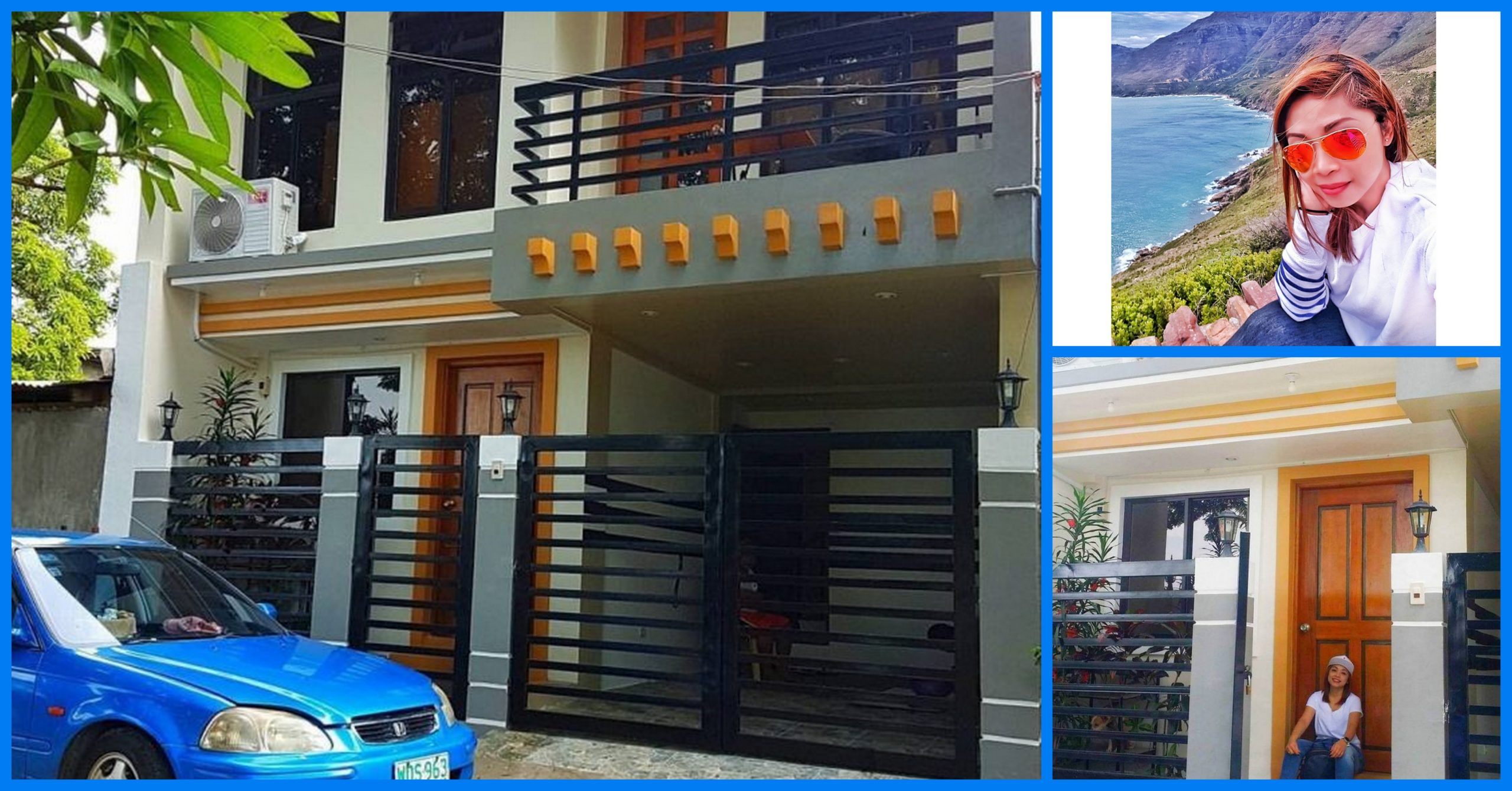 Dreams Come True: Know How This Dubai OFW Transformed Simple Bungalow House to 2-Storey Dream House with Roof Deck
According to Capuz, she has always dreamed of building her own house. She shares that as she was growing up, their family didn't have a house they could call their own because they were staying at her grandmother's house. 
Capuz shared, "At an early age, I started working as a singer in Japan. I worked there for two years. During that time, we were able to buy a lot, and then we had a small house built on top of it."
She recounted that she had always been saving up to achieve her goals. But her determination grew even more when she eventually transitioned to working in Dubai in 2006.
"I started working as a retail associate in Dubai back in 2006. I worked hard and was promoted to a supervisor. Since then, I've saved up all my earnings," she said. 
Capuz also shared that she had always been a thrifty person, even as a young schoolgirl. This determination persisted as she got older and was able to save enough for what they needed to start building their dream house. 
In her vlog, 'Nikoru Vlog', Capuz shared how she managed to transform her simple home to a multi-storey house through years of saving up and buying the items that she needed to ship back home.
Capuz also noted that she had been very 'hands-on' with the planning and design of her dream house, noting that she had sketched the structure and added all the details that she wanted especially with the interior design. She also gathered design ideas from the internet and combined what she thinks works for her concept.  
She added that even as she was still in Dubai and the house was being constructed, she monitored the work being done to make sure that everything was up to her expectations.
Also Read: Pag-IBIG Benefits and Programs
In her video, Capuz also revealed that it only took her around Php 1.5 million to achieve an amazing makeover for her home. She also said that while it certainly took time and effort, all her years of hard work and saving up is all worth it, with the result that she achieved in her house today. 
In achieving one of her life goals, Capuz explained: "All you need to do is to exert effort, focus, and research where you can find cheaper materials of the same quality. Although it was definitely challenging to do, everything was worth it in the end."
By sharing her success story, Capuz hopes to inspire her fellow OFWs who are also planning to build their dream homes to work hard, never stop saving up, and to always remind themselves of their priorities at the end of the day."
Her advice to her fellow OFWs is simple: "When you feel tired and are thinking of giving up, always go back to your reason/s on why you decided to work abroad in the first place. Go back to your goals in life. Then focus on these goals and have the determination to pursue them slowly but surely."
"Magsipag at magtiyaga kasi wala namang magandang bagay na nakukuha sa madaling paraan. Lahat yan, pinaghihirapan," she added.
"[If you have a goal,] work hard and persevere to achieve it. After all, nothing worthwhile can be achieved overnight. You really have to work hard for everything in life."
Capuz also reminded her fellow OFWs to differentiate their needs from their wants. This way, they can better save up for the things that they need and be able to achieve their goals more efficiently. 
"As per my experience, you should buy the things that you "need" not just "want" so you can save up. But most important of all, pray and have faith in God," Capuz said.
Watch Nicole's full vlog update here:
ALSO READ: 10 Tips to Become a Successful OFW in Dubai (or Anywhere)