It's Kabayan Night every Monday at Roxy Cinemas! Dubai's coolest cinema is offering film-fans a fabulously Kabayan movie-watching experience every Monday from AED 49! This offer includes a cinema pass and tasty Filipino food for you to enjoy the movie experience.
Calling all Kabayans! Every Monday is your chance to kick back, relax, and see the hottest films of the moment – safe and socially distant of course.
From just AED 49, guests can enjoy the Roxy Cinemas boutique experience including an array of tasty Kabayan-themed dishes. Expect the highest level of picture and sound quality, state of the art comfort, along with some traditional Filipino cinema-snacks and a soft beverage whilst you enjoy the movie in style.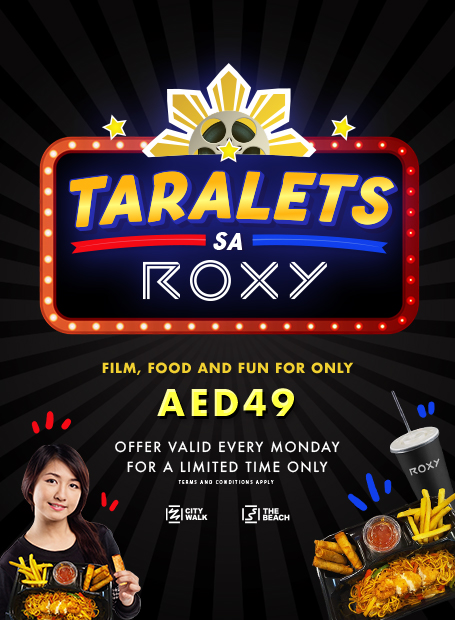 Filipino Kabayan Night Mondays at Roxy Cinemas
Missing the flavours of the Philippines? Roxy Cinemas has you covered! The Kabayan Night at Roxy Cinemas is complete with a delectable platter of a variety of Filipino flavours, feast on tastes of home such as vegetable lumpia's with a sweet chilli dip and pancit with crispy chicken – delicious!
Watching the latest blockbusters has never been more exciting. Whether it is the thrills of action, the meet-cute moments of romance, or the punchlines of comedy, Roxy Cinemas' plethora of blockbuster films are sure to leave you entertained. 
The new Monday offer is only available at Roxy Cinemas The Beach and City Walk. Guests are encouraged to place bookings online via the Roxy Cinemas website (the offer is not available for purchase at the ticket box).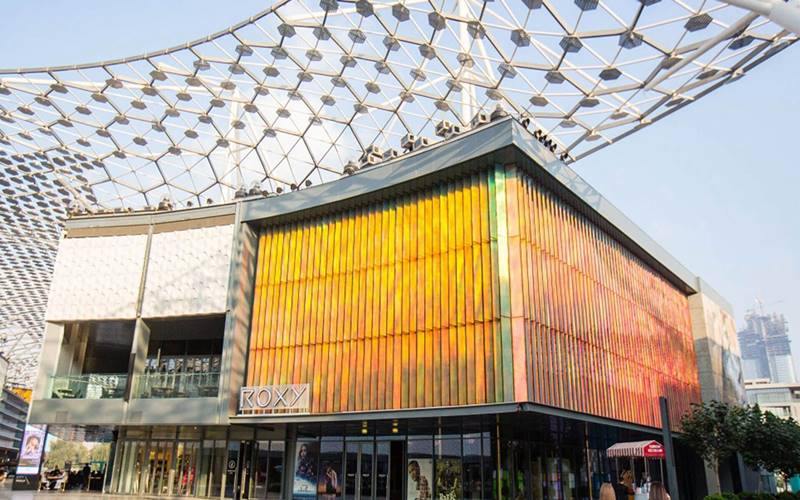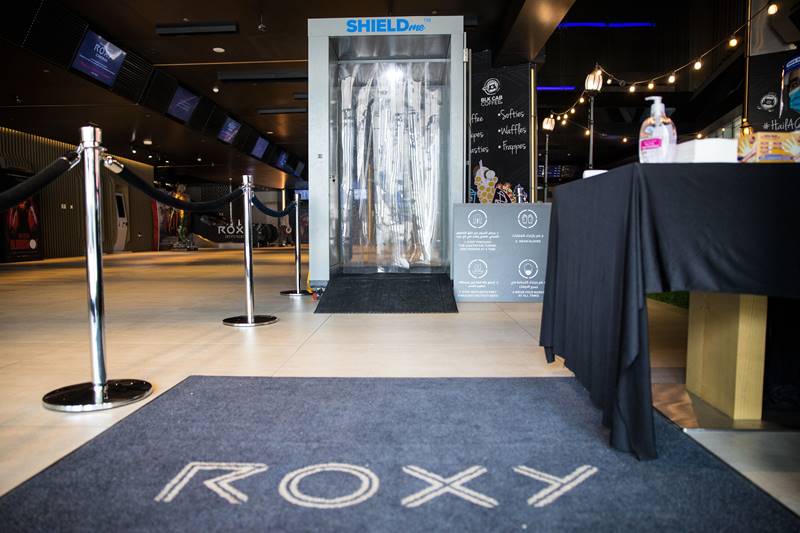 What to Expect when you Watch a Movie in Roxy Cinemas
In case you are wondering what you can expect when you watch a movie in this boutique movie cinema, check out this video posted by The Roxy Cinemas on their Facebook page:
For just AED 49, get up close and personal with the latest releases with a front row seat, for AED 70 secure a back row seat or upgrade for AED 70 for a Roxy Gold experience.
So, rally your crew, come on down to Kabayan Nights, and get comfy at Roxy Cinemas! 
Tara Na!
What: Kabayan Night at Roxy Cinemas
Where: Roxy Cinemas City Walk and The Beach
When: Every Monday, all day, with selected movie choices
Offer: Prices start from AED 49 with a plate of Kabayan-themed food and beverage included
Prices: Online bookings only – to book, visit – https://www.theroxycinemas.com/events-cinemas/Kabayan-Mondays-at-Roxy-Cinemas/14
Silver Front Row (The Beach) – AED 49

Silver Back Row (The Beach) – AED 70

Gold – City Walk – AED 70