For years and years of working abroad, many overseas Filipinos strive to reach their goals for themselves and their family, to build their own dream house.
This article will feature a Filipina based in Israel, who works as a caregiver, and was able to build their dream house for her family and where she can eventually settle down for good. Our featured OFW, Emz Amita also happens to be a famous vlogger with 53K subscribers on YouTube!
Also Read: Israel-Based Caregiver Invests in 8-Door, 2-Storey Apartment Business
Disclaimer: The information and video presented in this post are for information-sharing purposes only. To know more about the vlogger and her experiences living abroad, feel free to visit her channel.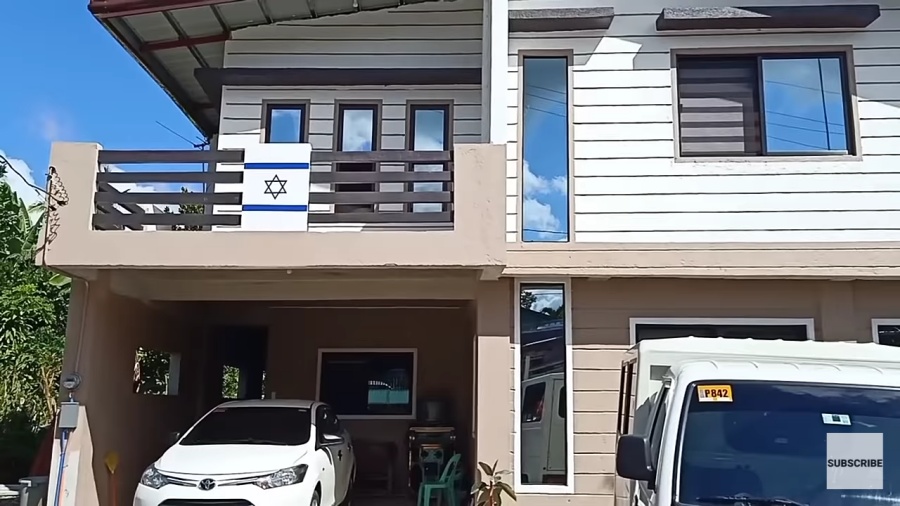 Filipina Caregiver in Israel Builds 2-Storey Dream House
According to Emz, she loves travelling and trying out new stuff that's why she created her own YouTube channel. She also hopes that her subscribers would learn a thing or two from each video she uploads.
Among her most popular videos to date are 'A Day in My Life as a Caregiver,' 'Tips Para Magkabahay' (Tips to Have Your Own House), and 'Paano Ako Nakarating ng Israel' (My Israel Journey), among many others.
And one of her most-watched videos was about her the construction of her dream house in the Philippines. "Dream House Journey Step-by-Step" (August to December 2019) is a four-part video series, featuring the construction of her dream house.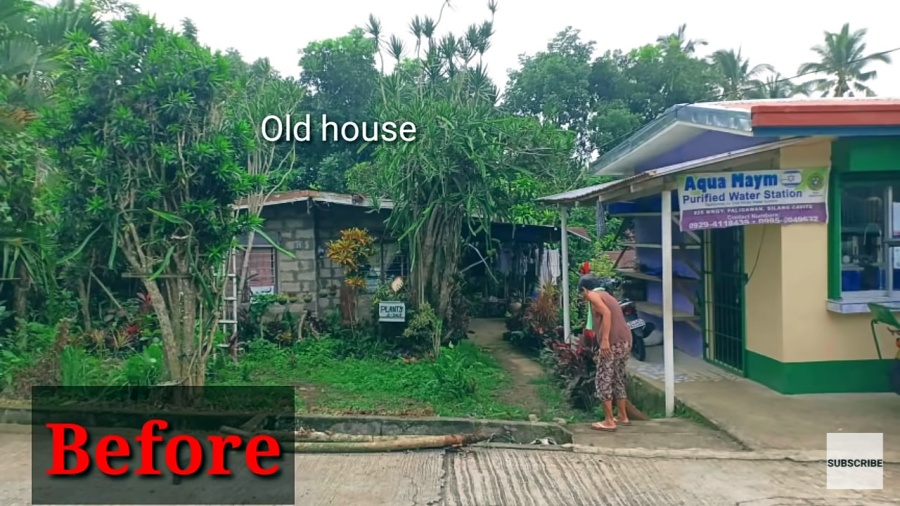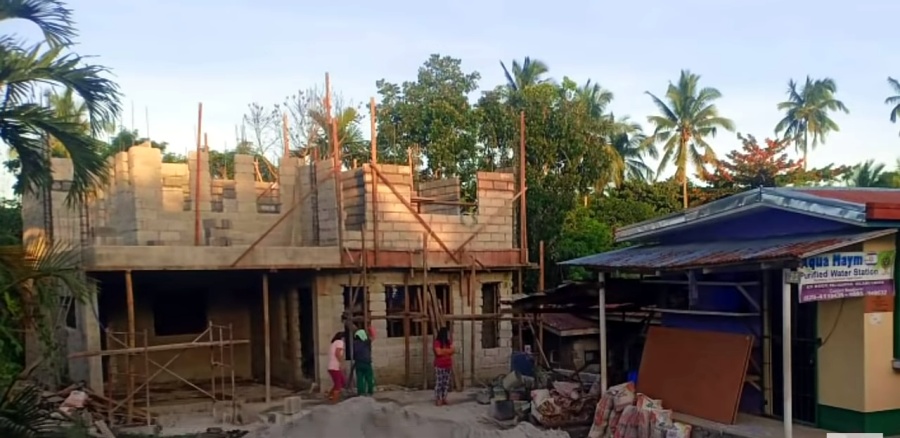 In the first video of the series, "Our Dream House Step-by-Step Story", Emz posted photos of their old house, and where the new one was built. You will also see here the changes through which their old house has gone through during the construction phase. Catch the first video of the series below, as posted by Emz Amita via her YouTube Channel:
The second video, "Update sa Aming Dream House," presents the ongoing construction of Emz's house. In this video, she shared some stories and highlights of her experience as an OFW and finally building her dream home.
She shared, "Sa 13 years namin bilang mag-asawa, naka-pitong lipat-bahay rin kami, gawa na nangungupahan lang kami noon." (During our 13 years together, we had moved seven times because we had only been renting homes during those times.)
"Mahirap dahil pati ang bata apektado gawa halos yearly iba-iba siya ng school." (It was hard because our child was also affected. He had to change schools every year.)
Luckily, after the construction of their dream house, Emz and her family will never have to worry about changing addresses again. Catch the full clip of the second video of the series below:
Then in the third instalment in the series, Emz shared an "Empty House Tour," taken when Emz was no vacation in the Philippines. This time, however, the construction has been completed, with only minor finishes needing to be done. Interestingly, the house's layout and design were based on the couple's ideas.
Emz shared, "Tunay ngang masarap pala sa pakiramdam kapag lahat ng ideas galing sa inyo, mula layout ng bahay, sukat ng bintana, etc." (There's nothing quite like it – when you realize that all of your ideas [for your dream house] are now your reality, from the house layout to the window fittings, etc.)
Catch the full video of Emz's empty house tour below:
And lastly, the fourth video, "Official House Tour," shows Emz's more detailed look into her house that has been furnished, including Korean blinds on the windows, a mini bar, the spacious bathroom, her son's bedroom, the master bedroom, and other areas.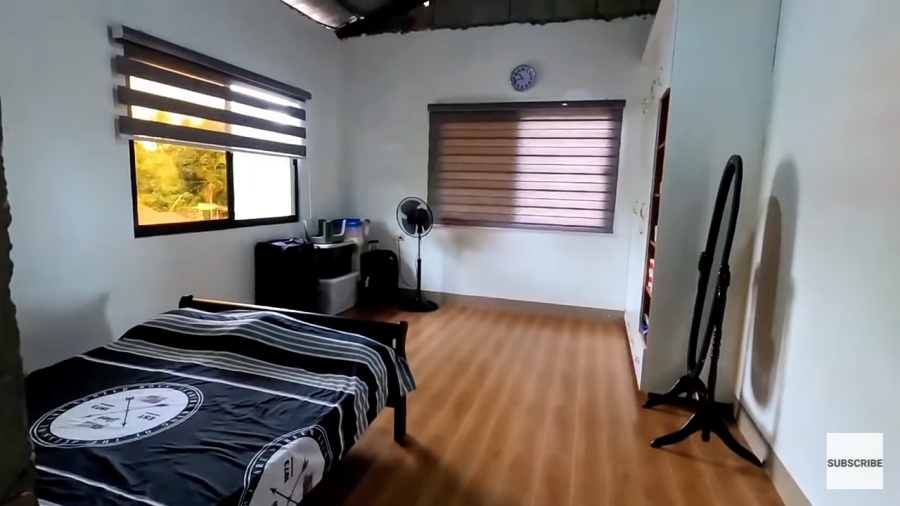 Overall, the house construction cost about Php 1.3 million, with more specific details shared on the final video posted below:
Emz wants her experience to serve as an encouragement to others. "Lahat ng mga pangarap natin matutupad basta may sipag, tiyaga, at samahan ng panalangin," she said.  (All our dreams can come  true as long as we have the diligence, patience, coupled by prayers) "Kung nakaya ko, I know kaya nyo din," she added. (If I could do it, so can you).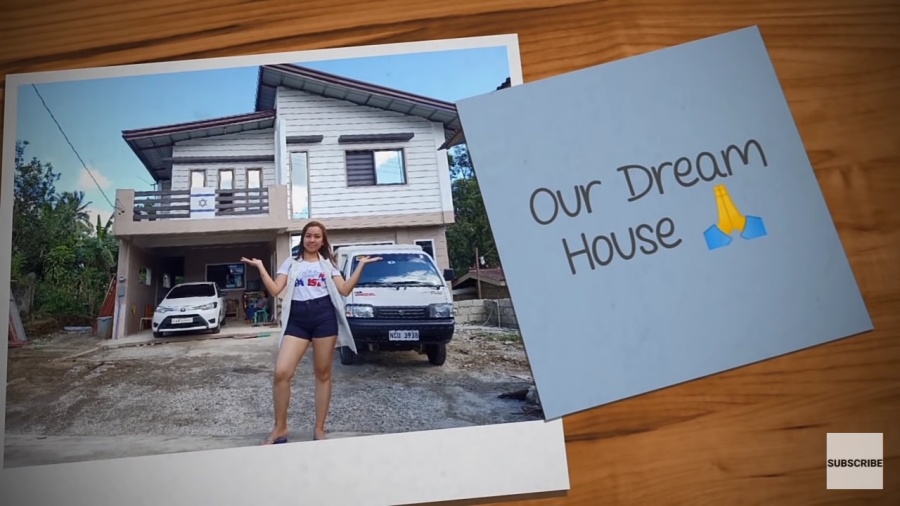 Congratulations, Emz, on your beautiful new home. Your story of perseverance and determination has indeed encouraged us to dream bigger and to keep on reaching for our goals in life.
READ NEXT: Katas ng Dubai OFW: Simple House with 400K Budget