Often, in life, many people make important detours. Though most of them are unplanned, these changes usually present opportunities that leave a major impact in one's life. Such is the case of the featured OFW in this post. Before working abroad, Mr. Jay Falla was in the noble profession of educating the minds of the youth.
However, when he decided to go abroad for work, he transitioned from one noble profession to another – from teaching to taking care of other people. Because of this important jump, he was able to save up enough to finally begin the construction of their dream house in the Philippines. Follow his journey as you read through the rest of this post.
Disclaimer: The following story is presented for information-sharing purposes only. For more videos about OFW houses, travel, food, and lifestyle topics, you can subscribe to JONA TV YouTube Channel.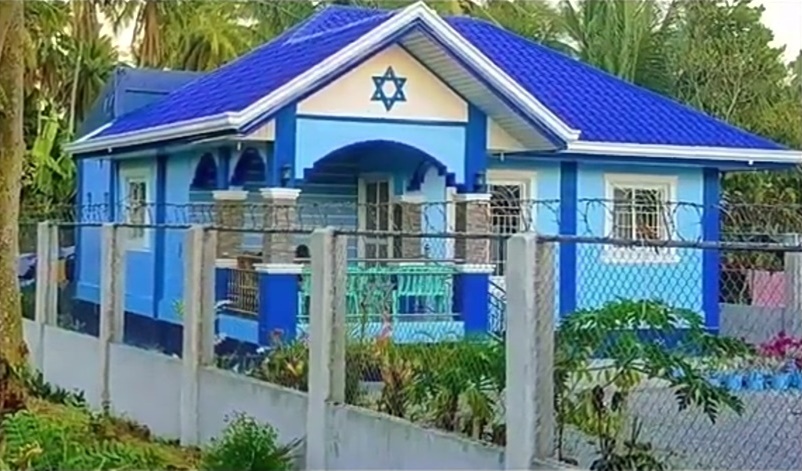 Israel-Based Pinoy Caregiver Builds Dream Home in PH
Between 2014 and 2017, the construction of Jay's house began and had been completed. The house was constructed within a 230-square meter lot, and spreads over a 105-square meter floor area. There are three bedrooms, including a master's bedroom and two bedrooms for the kids.
While the house has a simplistic yet classic design, it is complete with furnishings and fixtures. The living room is adorned with posh sofas, and the kitchen, fitted with overhead cabinets. It also has a dining area, a bathroom, and an outdoor terrace where the family can unwind or entertain guests.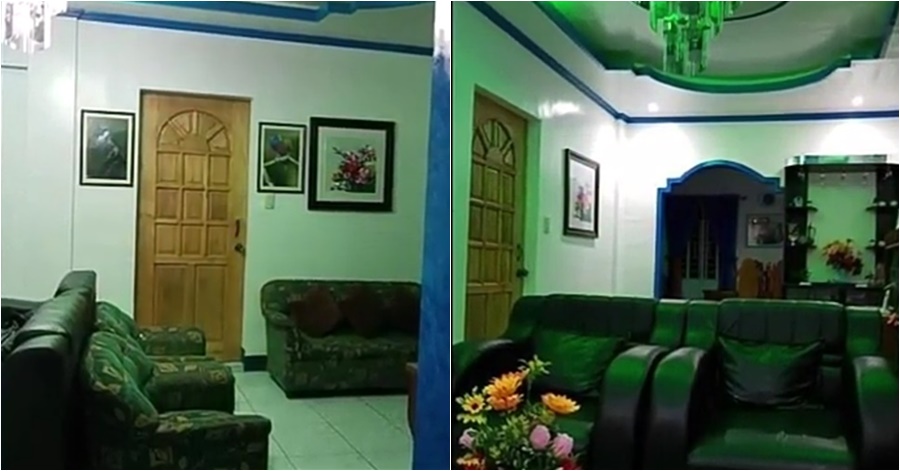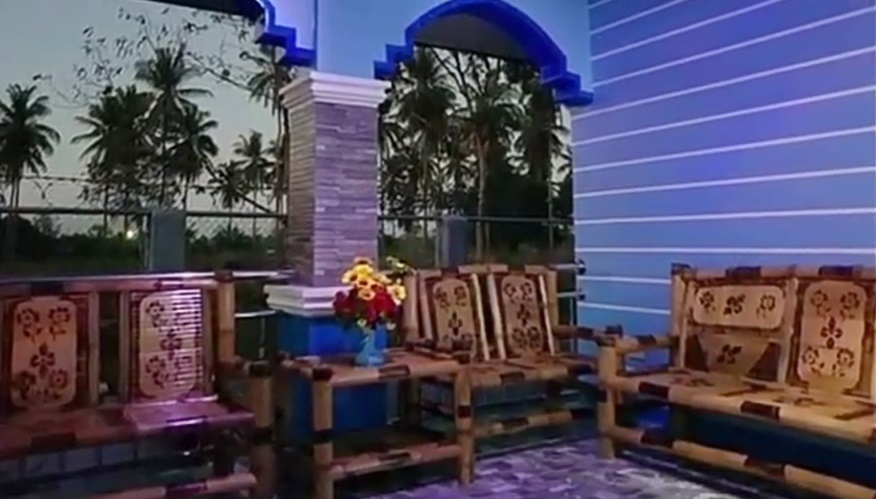 If you're in the house, you won't miss the house because of its white and blue colors – which may have been inspired by the flag colors of Israel. Also, there's a very prominent "star of David" (or the centrepiece on the Israel flag).
Moreover, you can see that the house is surrounded by a concrete and steel fence, also blue and white. And to complement the overall theme and layout of the house, there are lush greens everywhere – a beautiful sight, indeed!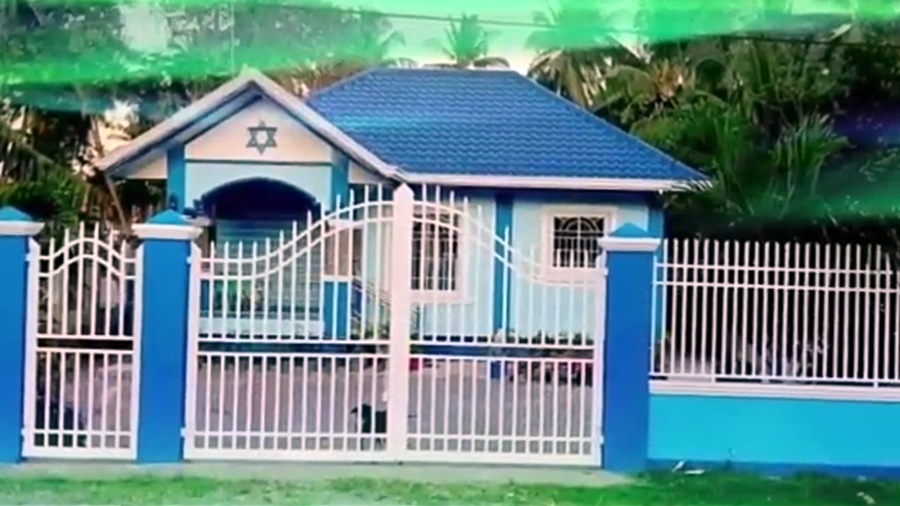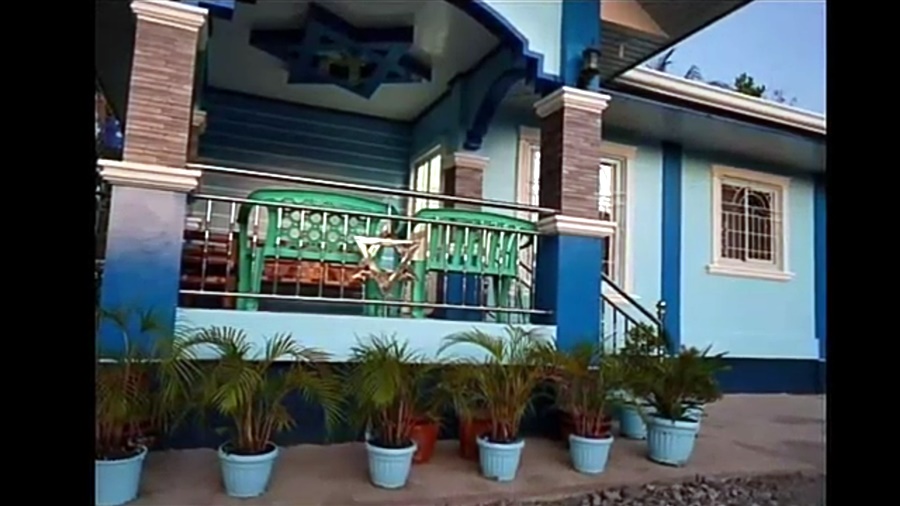 There you have it! We hope this story inspired you to push harder towards reaching your goals, just like Mr. Jay Falla. It may have been a huge gamble at first, but this resulted in an equally satisfying reward in the end.
Catch the full video posted below from JONA TV's channel on YouTube, and see what the house looks like on its entirety:
Congratulations, Mr. Jay Falla! It might not have been an easy decision for you at first, but your hardwork and determination to succeed have made your journey worth all your sacrifices. Your story will most certainly inspire many other Filipinos, who, just like you, found themselves at the crossroads, needing to choose whether to pursue their profession or shift careers and work abroad. The answer is certain, you may second guess your choices, but if you don't commit yourself and apply to your current situation, then all you'll have are regrets. Instead, do what Mr. Falla did – he persevered, stuck to his goals, and made his dream home a reality!
READ NEXT: Katas ng OFW: Pinay Caregiver in Israel Builds 2-Storey Dream House