In line with the recently held UAE Innovation Week (February 21-27), authorities introduced a new automated alert system that notifies the nearest police station about accidents in a few seconds. The new system will soon be rolled out by the Abu Dhabi Police in the emirate, but the system will be adapted across the UAE in the near future.
With the new system, the Abu Dhabi Police aims to speed up the response time for vehicle accidents in the emirate within just a few seconds to several minutes. This will be crucial in mitigating risks and addressing health emergencies in real-time.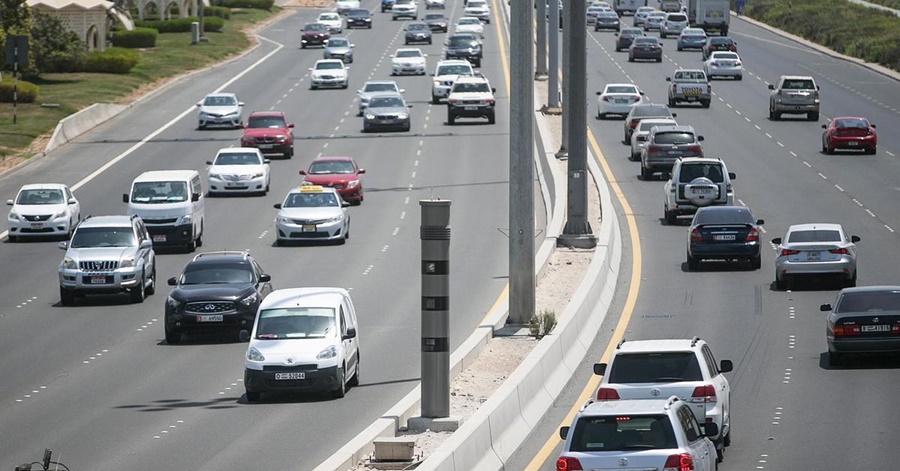 Soon, Residents Can Expect Even Shorter Response to Vehicular Accidents with 'e-Call'
In a statement, the Abu Dhabi Police shared: "The system provides police with relevant information needed for emergency response and rescue and reduces the time needed for ambulance operations, thus increasing the speed of treatment — and consequently of survival of accident victims."
Starting this year, all vehicles in the country will have the 'e-Call' system integrated within them. The system was developed by the UAE's Telecommunications Regulatory Authority (TRA) together with the Emirates Authority for Standardisation & Metrology (Rana) and local police.
The new advanced system provides innovative solutions to enhance the speed of response when road accidents occur and keeps pace with future efforts whereby vehicles will be fitted with this new technology.
The statement further clarified that the e-Call system is activated in two ways: First is whenever the sensors detect a serious accident, and the second is via manual activation.
Whenever either of the incidents occurs, the e-Call system will automatically send a message to the nearest police station on details such as a number of passengers, location of the vehicle, vehicle model, and fuel type – to name a few.
Moreover, the system supports the automatic transmission of the report and contributes to a pioneering role in enhancing the speed of response in accessing the site of the accident vehicle, and carrying out emergency and rescue operations.
#أخبارنا | #شرطة_أبوظبي: نظام "E-CALL" حلول مبتكرة لتعزيز سرعة الاستجابة@theuaetra@uae_innovates#أسبوع_الابتكار⁩#innovationweek⁩
⁧#الإمارات_تبتكر⁩
⁦#UAEinnovateshttps://t.co/90U1jX7D0C pic.twitter.com/O0JG46Lc1v

— شرطة أبوظبي (@ADPoliceHQ) February 26, 2021
READ NEXT: Transportation: Getting Around Dubai