The Dubai Police has posted an infograph sharing the steps that a driver needs to make should he or she face a minor traffic accident on the road in Dubai. Please be guided accordingly.
Also Read: 4 Steps to Take if you Get into a Car Accident in Dubai
To all drivers, while we are happy that the quality of the roads in Dubai are very good for driving, let us not forget to be careful and always be alert while driving. Accidents also happen and a common cause is due to driving behaviors.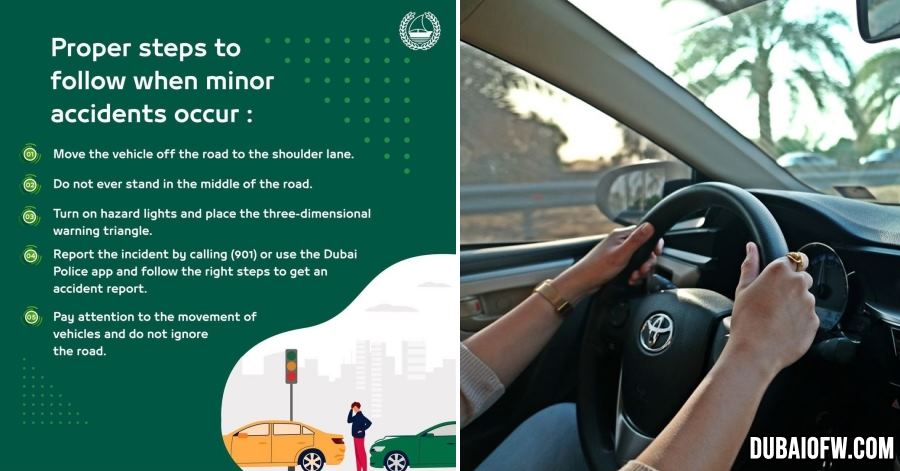 Dubai Police Shares Proper Steps to Follow during Minor Accidents on the Road
In their official Facebook Page, the Dubai Police team have shared these 5 steps to follow during minor vehicle accidents:
Move the vehicle off the road to the shoulder lane.
Do not stand in the middle of the road.
Turn on hazard lights and place the three-dimensional warning triangle.
Report the incident by calling the Dubai Police (901) or use the Dubai Police App and follow the right steps to get an accident report.
Pay attention to the movement of vehicles and do not ignore the road.
Also Read: Getting Car Insurance in Dubai? Here's Everything You Need to Know
Below is the post from Dubai Police regarding the proper steps during minor car accidents: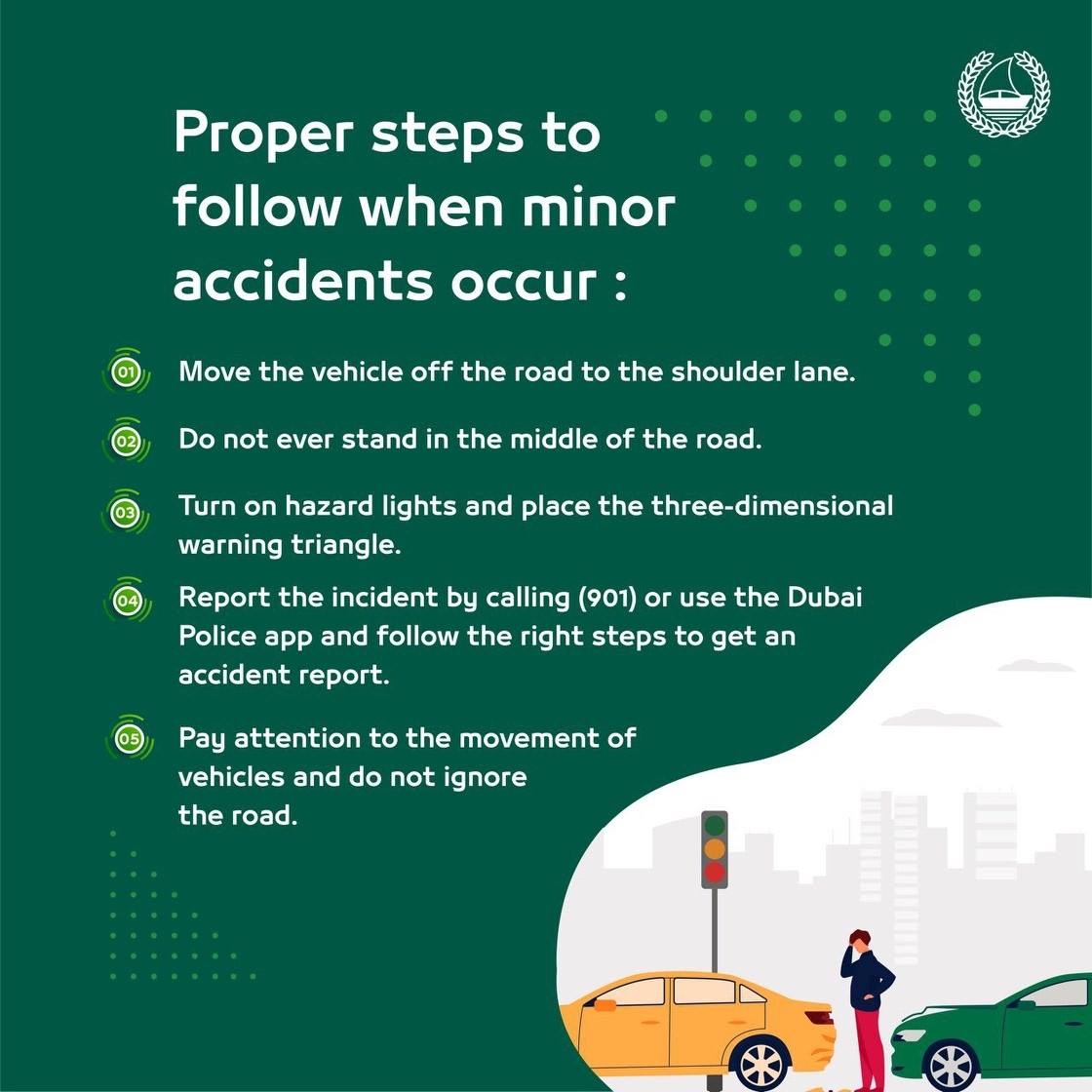 Please let us all observe and follow rules, always be mindful on your driving. Even if it is a minor accident, and thankfully no other serious injuries or fatalities have been obtained, we are still causing delay on the road and disruption to other vehicles. So it is still important to practice caution.
You may already have gotten your driver's license, but this does not mean we should be complacent. In fact, we should be more responsible in the safety of our passengers, ourselves, and the other drivers.