Many people welcomed the New Year with tentativeness due to the persisting threat of the virus. Many of the people's outlook as well as plans aren't completely set (even on paper) because many things are still developing, even with a vaccine already rolled out in some parts of the world, including the UAE.
This includes people's decisions in choosing the next career move for them. However, there are jobs that have been doing much better than the others since the pandemic exploded last year. And for 2021, here are some of the jobs that provide the most positive outlook for job hunters in the UAE. Keep on reading to learn more.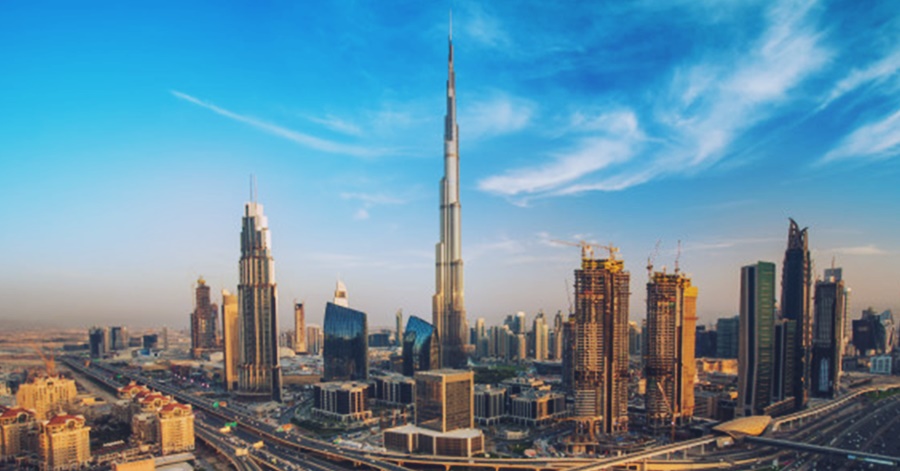 Get to Know the 15 Top Jobs in the UAE for 2021
It may not be the ideal time to do anything radical, but if your skills and expertise point to it, perhaps, a career shift might be a good step for you. Here are 15 of the biggest jobs in the UAE that have made an impact since the start of the pandemic according to professional networking platform, Linkedin.
Specialized Medical Professionals
According to the report, this category had the highest growth rate in terms of recruitment in the UAE at 112%. Due to the presenting circumstances, nurses and General Practitioners had the highest demand across the UAE. The top locations where these professionals were mostly recruited are Dubai, Abu Dhabi, and Sharjah.
Digital Content Freelancers
The rapid shift to online activities, fuelled by the pandemic has pushed more companies to avail of the services of digital content creators. This trend has marked a 200% increase in digital content jobs from last year alone. Most of the jobs that became in demand since including bloggers, YouTubers, content coordinator, and podcaster.
Health Care Supporting Staff
As the demand for medical professional grew, so did the demand for those that offer healthcare support such as laboratory assistants and clinical managers, who mostly had to deal with the work behind the scenes on polymerase chain reaction (PCR) testing and vaccine development.
This sector saw a 129% increase in the demand for roles such as professionals with top skills in hematology, infection control, microbiology, laboratory skills, and clinical research.
E-Commerce Service Professionals
As activities have shifted on a daily basis, even the way people consumed products has also changed. Many people since then turned to online platforms to buy products whereas e-commerce has also steadily grown during this period.
Most of the skills required in this field are digital marketing, search engine optimization (SEO), and E-commerce.
Digital Marketing Specialists
With a 71 percent growth rate from 2020, digital marketing roles emerged as one of the top five most in-demand jobs from last year.
Some of the highest growth was on social media-related roles such as social media marketing manager, social media manager, social media marketing specialist as among the job titles.
Business Development and Sales Roles
Businesses that leveraged on software and technology, and those that enabled digital transformation, saw an upward trend in the region.
In effect, more salespeople were hired in the UAE accounting for 74 percent growth in business development and sales hires recorded.
Personal and Professional Coaches
Because of the limitations imposed by the government due to the nature of the coronavirus pandemic, some people have opted to change career paths. There was a 207 percent growth in the hiring of personal and professional coaches as compared in 2019.
Notably, positions were mostly filled by women, with the majority of them being self-employed.
Creative Professionals
There had been a steady demand for video producers as well as freelance writers up until 2020. This is due to the fact that more companies now are looking to make their digital presence stronger with the aid of high-quality content.
Education Roles
These roles accounted for a 72% increase from last year, with the highest demand role is that of Teaching Assistants at New York University Abu Dhabi and the American University of Sharjah.
Language services
Many professionals working as medical interpreters as well as English teachers transitioned to a Translator role in the previous year. This job category saw a 134% increase compared to 2019.
General Business Roles
Most of the job openings in the UAE are for top management positions that require skills like business strategy, strategic planning, organizational development, leadership, and team management as the top skills required for these kinds of jobs.
Tech Professionals
As this category has generally seen a steady increase through the years, last year registered a 61% growth in this industry. Technology roles like Frontend Developer and Technical Director were some of the top technology roles that were hired in 2020.
Specialized Engineering Roles
Over the years, this job category has seen an increase peaking at 72% from last year, with roles including marine engineer, materials engineer, machine learning engineer, audio engineer, and biomedical engineer.
Finance Roles
Another area that saw a marked increase in terms of hiring was that of the finance industry. Perhaps, the need to prepare better for the future became a hot topic because of the pandemic, and a 63% growth rate has been observed in this field.
Online News and Journalism
Finally, the need for fast, accurate, and well-presented content in the form of news and journalistic writing has also been a vital cog in the sphere of online media consumption. As a result, this has led to a 58 percent increase in this category with more journalists and editors getting hired for the position.
The pandemic may have ravaged many industries, and trampled on dreams of career growth, but it has also opened new doors for professionals with the right skills to thrive and to be of more use, now, to a bigger market or audience. That said, the important thing for all of us, is to keep moving forward. The times are changing and so, we need to learn how to keep up with the times, and to be of greater impact to more people than just ourselves. We hope that you can position yourself effectively in any of the above industries that are booming in 2021. Good luck!
READ NEXT: UAE Recognized Among Best Countries in terms of COVID-19 Management