For our latest OFW feature, we interviewed Franmark, a 34-year-old Filipino who has been living in Dubai for six years now. He is currently working as a Nurse for a government entity, though he is definitely a man of multiple talents.
Aside from his regular job, Franmark, a.k.a. "Chit" or "Panchit" (see backstory for his catchy nickname below), also happens to be a certified Bachata instructor, teaching people the joy of music and dancing. He has offers FREE Bachata dance classes at Radisson Blu Deira Creek Hotel every Thursday. He also loves to create videos about life in Dubai, which many expats can definitely relate with.
Of course, like any other expat abroad, Franmark deals with bouts of homesickness every now and then, missing his family back home. In the following post, he talks about the ups and downs of living abroad, pursuing his passions, and simply living life to the fullest. Read on and be inspired by Franmark's unique OFW story!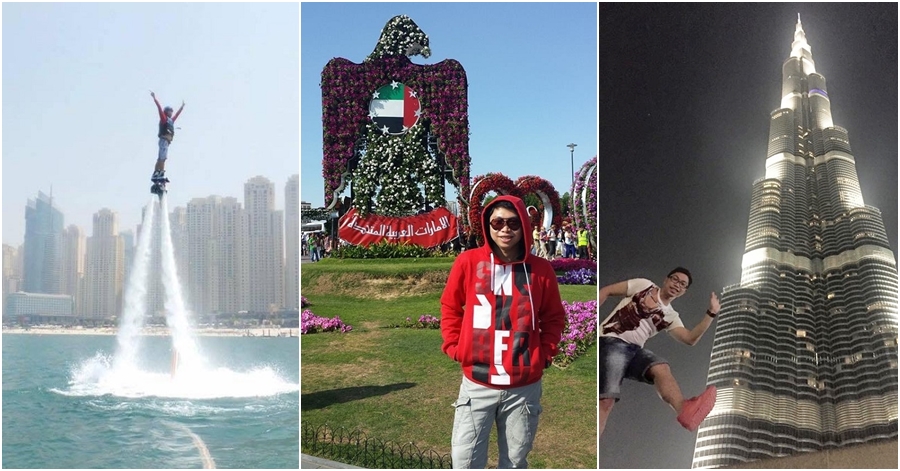 OFW Feature: Nurse and Bachata Instructor in Dubai
Name: Francis Mark Salvador Asis
Nickname: Franmark, Chit, Panchit
Age: 34 years old
Current Profession: Nurse, Bachata Instructor
Years in Dubai: 6 years
1. Tell us about yourself.
Hi! My name is Francis Mark Salvador Asis. You can call me Panchit (back story: My favorite food is pancit and my mom used to call me Panchit), or Chit for short. I am 34 years old and a nurse by profession. I have been working abroad for almost eight years now: two years in Saudi Arabia and six years in Dubai. I'm a certified World Mastery Dance Touch Bachata instructor, which is a renowned world team project based in Spain. I'm also proud to say that I'm the current Board of Director for Dance Clinic in Galaxy Arts and Dance (formerly known as Filipino Dance Club).
2. Why did you come to Dubai?
Just like most OFWs, I came here to Dubai to seek better opportunities inclined to my professional career, and of course to support my family back home.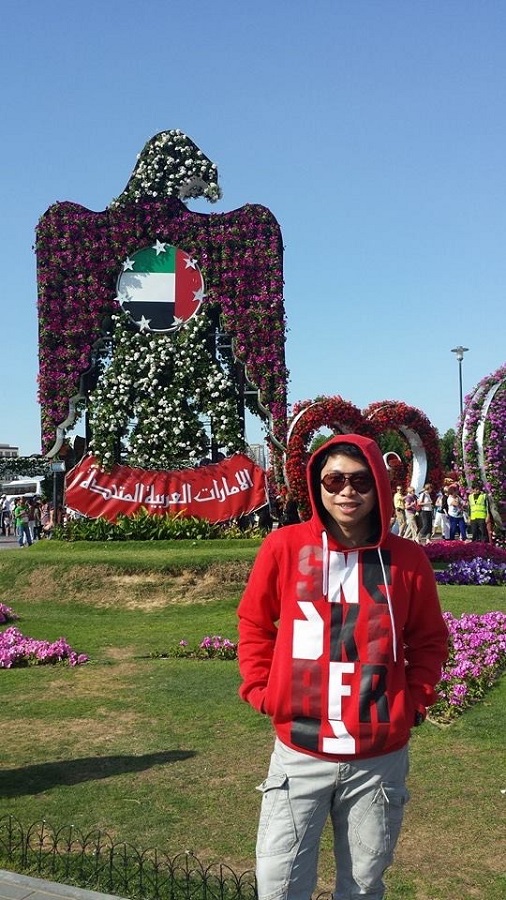 3. What were your previous jobs?
Prior to going abroad, I worked as a School Nurse and Instructor handling Psychology, PE, Values and Ethics at Informatics International College – Manila Campus.
4. How do you find your current job? Are you happy/satisfied with it?
As a Nurse working in a government entity, I am very much satisfied not only in terms of salary, but also with the environment, the management, and the people who have made me feel like I'm part of a "family."
In addition, I would also like to share that my workplace here in Dubai recognizes my skill and talent in video content creation. They even presented my first ever project in front of all my colleagues and local visitors during our annual gathering. Indeed, it was a success!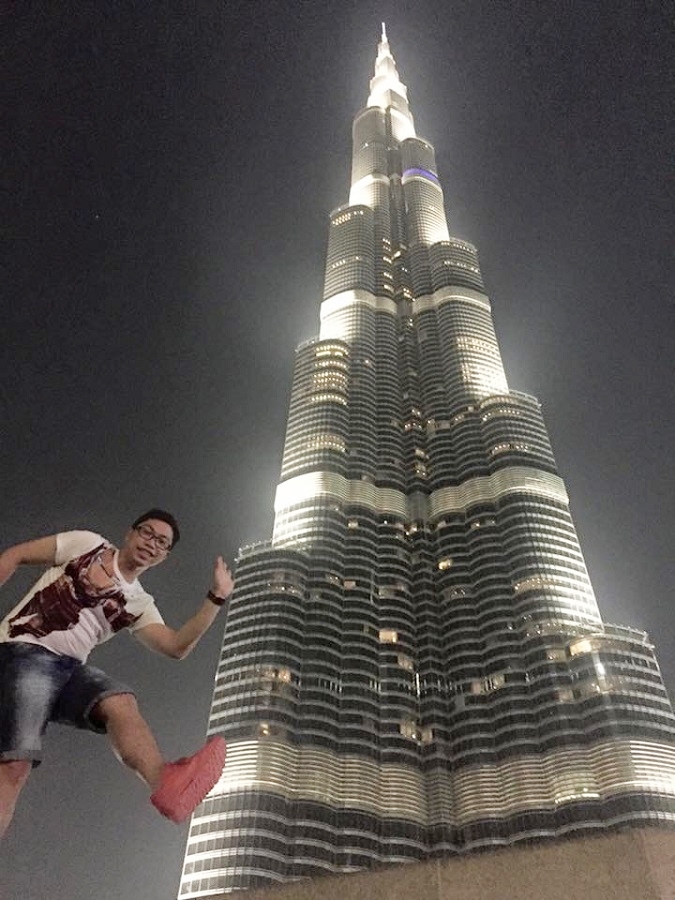 5. Are you able to save in Dubai? Why/How?
Frankly, not much, though I have made some investments back home, like my condo. Sometimes it's better to invest without saving that much, though that's just my opinion… I think it's different for everyone. In my case, I just need to focus on my priorities, one which is my family.
6. Is it difficult to live in Dubai? What are/were your struggles? What's life like outside work?
It is difficult of course, not only in Dubai — but anywhere if you're far away from home. It takes time for you to adjust in other places. Ironically, what makes it more difficult to live in Dubai is that there's a lot of kabayans… At some point a stranger can remind you of someone back home that's close to your heart, then you get that sudden feeling of "missing" your family.
7. What do you like about Dubai?
What I really like about Dubai is… number 1, the country's safety. You can always walk outside even during late hours. Dubai, and UAE in general, truly knows how to listen to their expat population, and the diversity in Dubai is insane!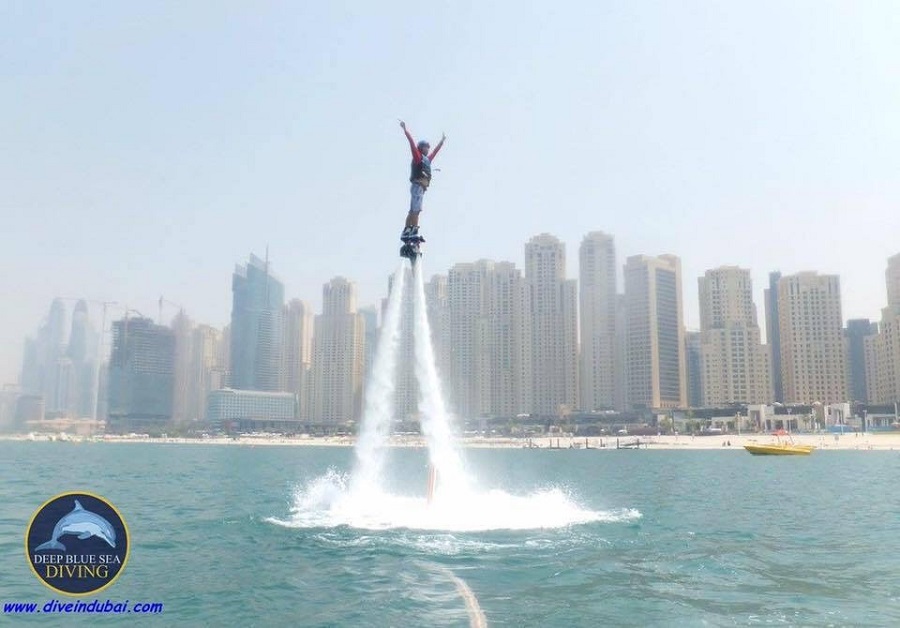 8. What do you NOT Like about Dubai?
Salary scheme. Period. You know what I mean 🙂
9. What are your plans in your career/family/future?
As they always say, "Ang pag aabroad ay hindi pang habang buhay (Being abroad is not for life)." I have always wanted to start my own company or business in the future. In time, I will not be the employee anymore; I will be managing my own business. I will wake up whenever I want, without having to think of the time needs to be "punched in." Lol.
10. You have any tips for Kabayans when working/finding work/living in Dubai?
For everyone… save and invest. Know your priorities and remember why you came here in the first place. Be kind always. Don't settle for anything less. Be happy and always feel blessed no matter what, because you're here in Dubai!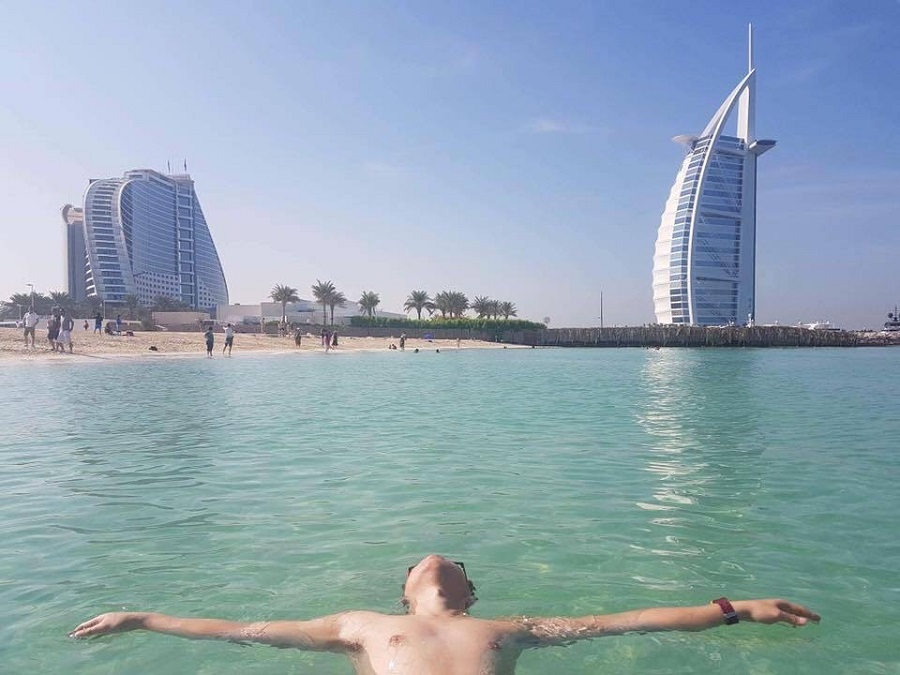 Connect with Franmark on Social Media
As mentioned earlier, aside from being a nurse, Franmark is also a certified Bachata instructor. He invites everyone to his FREE Bachata Classes at Radisson Blu Deira Creek Hotel, in Up On The Tenth Jazz Bar, every Thursdays from 9 pm to 10 pm.
To know more about Franmark, his videos, and Bachata Classes, you may follow and contact him through these accounts online:
Instagram: @franmarkthebachatalover
Facebook: Franmark The Bachata Lover
YouTube: Franmark The Bachata Lover
Twitter: @FranmarkL
—————-
*Photos provided by Franmark
Are you an expat in Dubai? Do you want to be featured in the website? Send us an email telling us you want to be featured at admin@dubaiOFW.com and we will send you the set of questions! Let's help other Pinoys who want to come to Dubai understand what life in the UAE is like through your story.