Have you ever wondered what life is like as a cleaner and a domestic helper in Dubai? The profession can be quite challenging, and many Filipinos find themselves working hard-earned hours just to help their families back in the Philippines.
Also Read: UAE President Approves Law on Domestic Workers: 12-Hours Daily Rest, 30 Days Leave, Weekly Off
Sharing her life as a cleaner in Dubai is OFW YouTuber Dolls Garcia. Along with two of her friends, they share what their situation is like from the early stages of applying for a cleaner or a domestic helper position in the Gulf city.
Disclaimer: The information posted here is based on the personal experiences shared by the OFW in the video below. Please let this post serve as a guide only. If you have specific questions, you may ask the OFW by commenting on their videos on their accounts.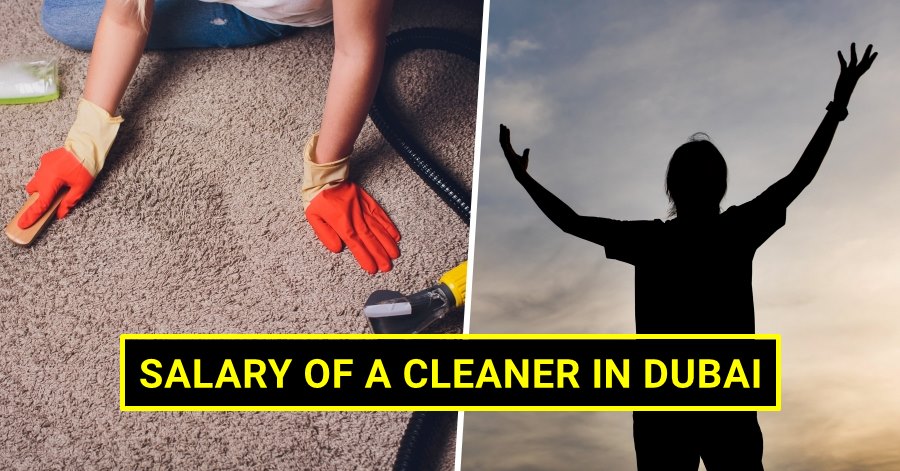 The full video of Dolls Garcia can be accessed below. The following paragraphs summarize the main content of the video.

How to Apply in Dubai
Here's how you can apply for a Cleaner or Domestic Helper position in Dubai according to Dolls:
Through an agency: Dolls paid around PhP 20,000 (8 years ago) to the agency.
If you have a relative in Dubai, it is easier to go there through a tourist visa.
Salary
According to the video, the salary of a Cleaner or Domestic Helper who applied through an agency is 1,500 dirhams or 21,000 pesos. You can't get this salary in full though if you have absences.
Aside from the salary, you also get extra cash from tips from your clients, especially when you clean apartments and houses.
Where Cleaners Work
According to Dolls, her work allows her to clean in the following places:
Hotels
Dubai Mall (Fendi, Swarovski, Long Champ)
Houses
Villas
How Hard is it to Work as a Cleaner or Domestic Helper?
In the first place, it's quite a challenge to find a job in Dubai. You need budget because you won't find a job right away once you arrive.
According to the video, it may be ideal to just grab the first opportunity that arrives and not be choosy.
Dolls recalls times when she had to clean for three clients in a day. That was really tough for her.
Where do Cleaners or Domestic Helpers Stay
Dolls said that she used to stay in the Ladies accommodation.
There she had freedom to go out at night, unlike some domestic helpers that have to stay in the homes of their employers for basically the entire day.
While stay-out is great, some workers prefer stay-in, because then you don't have to spend too much on food and travel.
Day Offs
According to Dolls, not all Cleaners or Domestic Helpers get a day off. Especially those that come from agencies.
Whether your employer gives you a day off or not, the OFWs recommend just accept it for what it is, because you came to Dubai to work anyway.
Changing Employers
First of all, you really have to finish the contract of your first employer.
Once the contract is finished, talk to your employer nicely about your desire to transfer to another employer for higher salary.
Tell them that you need a higher salary for your family back home in the Philippines. According to Dolls, just be honest and kind and your first employer may even increase your ideal.
Your agency can also be really helpful. If they found out that you wish to find a new employer, then they are willing to help you.
Finding a job in Dubai these days can be quite difficult according to the OFWs in the video. But once you got into one, you have to approach the job with the right mindset and a positive attitude. This ensures that your decision to work in Dubai is the right one and the rewards will soon follow.
Also Read:
Below are some important articles about work life in the UAE. Check them out to get a better idea about working depending on your profession.