Everyone has their own stories of victories and defeats in the game we call life, but overseas Filipino workers (OFWs), in their years and experiences working abroad, also have inspiring stories we can all learn from. 
From working as a domestic worker to becoming a cleaner and now a school bus attendant, this Filipina tells her of her persistence and determination to become a better version of herself in her own way. May we all learn a thing or two about always moving forward and focusing on our goals why we chose to work abroad.
In this post, we will feature the story of a Filipina OFW based in Dubai, Nerissa, and the challenges she had to go through as she was starting as an OFW, as well as the blessings she received from her patience, determination, and faith in God, especially during this time of the pandemic, as featured in a fellow OFW's YouTube channel, Laine Figueroa. 
If you find her content helpful, feel free to follow her and subscribe to her channel to catch more of her videos about OFW life and their experiences working and living abroad.
Just like many Filipinos who dreamt of having a better life, Nerissa decided to become an OFW primarily to support her family in the Philippines. Early on, Nerissa worked as a domestic helper in Jordan. For two years, she recounted that she has experienced so many challenges as an OFW. 
She had her share of bad experiences with a difficult employer. These experiences include being shouted at and not being fed properly, causing her to hide some food in the garbage just so she could eat at night. This kept on for a while until she completed her contract and was able to return home to her family in the Philippines.
From Domestic Helper to Cleaner to School Bus Attendant
After her stint as a domestic helper in Jordan, Nerissa had to look for another job abroad because, at the time, she couldn't support her family being the breadwinner and a single mother. She then decided to apply for a job in Dubai and was fortunate enough to be hired as a cleaner. 
Also Read: List of Schools in Dubai | Universities and Colleges Dubai, UAE
She was able to keep her job for four years. But during that time, Nerissa felt that it wasn't the right job for her. She thought hard and asked herself, "Is this all I can be?" At that point, she knew that she needed to push herself harder so she decided to resign from her job as a cleaner. Luckily, a month after she resigned, she was able to find a new job as a school bus attendant. During this time, she also took a part-time job so she was able to save up and buy a small lot in the Philippines. She kept this up for two years until she was able to find another opportunity that offers better pay.
Nerissa said that she was so happy when she was given the new opportunity with better pay. She shared that it was her first time to have such a high-paying job in all her years of work abroad. She admitted that though it's not a lot, she's now able to save up for the construction of their house in the small lot that she bought.
Slowly, her dreams are starting to become a reality until the pandemic happened.
A Sudden Change – Losing Her Job
Because of the rapid spread of the contagion, many workplaces including the school Nerissa works for had to be closed. At first, they said it would only be for a month. But as things started to change from bad to worse, with the government ordering for a nationwide lockdown, eventually, Nerissa became among the thousands who lost their jobs in Dubai as many schools decided to transition to e-learning set-up.
During that time, she admitted that she felt devastated and fell to depression. She asked herself: "Is this the end of the road for me? Will I return home without having any savings for my family?"
"Hanggang dito na lang ba ako? Uuwi na lang ba ako ng Pilipinas nang walang ipon?"
And if losing her job wasn't hard enough, Nerissa also shared that she experienced having to ask for food from others because she had no more money to buy for her own.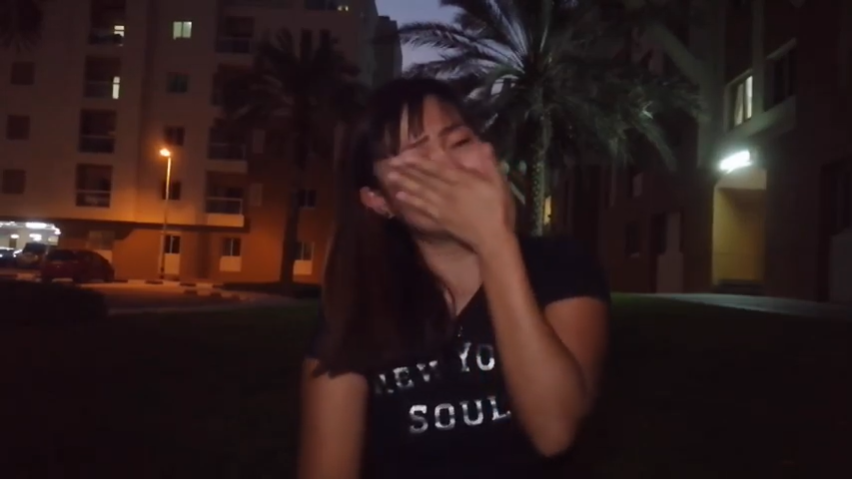 Bayanihan Spirit of Filipinos in Dubai
Despite these challenges, Nerissa acknowledged that the most difficult situations also bring out the best in people. She witnessed how Filipinos in Dubai lived out the spirit of bayanihan, as some stood up and extended help to those in need. Some shared people shared their food and groceries.  
ALSO READ: Jobless Pinay in Dubai Distributes Free Packed Meals for Filipino Community
All these, Nerissa said, helped her get through those difficult times when she was about to give up. 
After the lockdown, things started to return to normal, but people have to wear gloves and masks when going out. During this time, Nerissa tried to look for jobs once again. Unfortunately, she was not hired because she was not qualified for those she applied for.
As she kept on applying for other jobs, word came that schools would be reopening soon again.
An Unexpected Blessing – Getting Back Her Job
And when the time had come when she has to decide if she'll leave Dubai for good, she received a call from the school that she last worked for, asking if she would be interested in working for them again.
Without any second thought, Nerissa happily accepted their offer to work for them once again.
Because of the pandemic, a lot of people lost their jobs and their means to support their families back home in the Philippines. This is the sad truth that many OFWs are experiencing right now. However, Nerissa tells us that in times of hardships and when there seems to be no hope left, do not give up. Instead, hold on tighter to your faith in God and trust that He has a bigger plan for you. He will help you find hope in your situation and make you a source of blessing and encouragement, just like Nerissa, to those who are struggling in their life right now.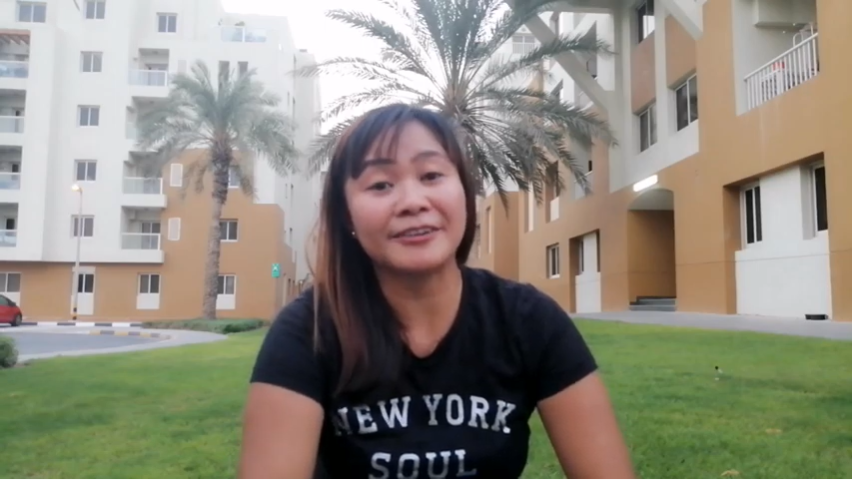 Remember, there is a reason and a purpose for every situation in our life. We just have to remain hopeful and trust in God to help us get through all challenges that may come our way. Kaya natin 'to. Laban lang, kabayan!
ALSO READ: 10 Tips to Getting Hired for a Work-from-Home Job