The saying "you are never too poor to give" makes so much impact these days when almost everyone is experiencing the effects of the pandemic on the economy. But this did not hinder one jobless Filipina expat in Dubai to do good and to help others by cooking free meals for her kababayan in the UAE.
What started as a traditional gesture among residents in the UAE during Eid became an inspiration for this simple Filipina housewife to do an act of kindness to help her fellow Filipinos in Dubai. Continue reading to know more about her inspiring story.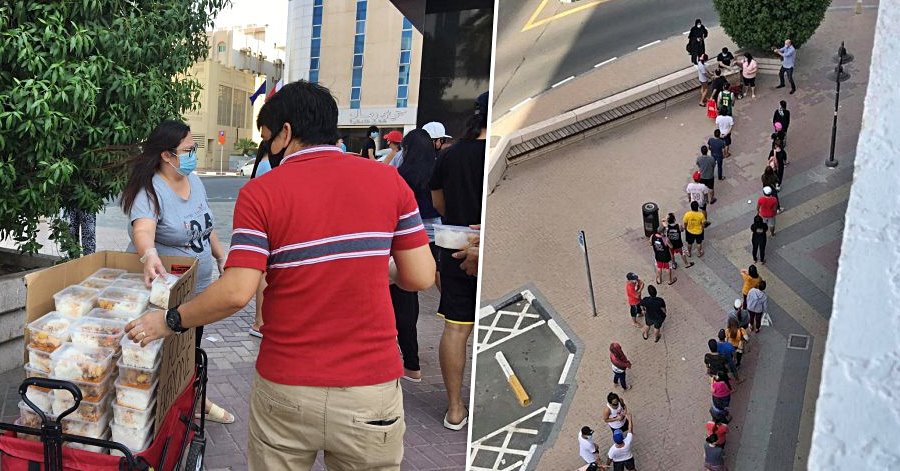 Jobless Filipina Expat Cooks Free Food for Filipino Community in Dubai  
A 34-year old Filipina housewife in Dubai is gaining recognition on social media these days after she decided to offer free food to people in her community during the coronavirus pandemic, as shared in a report by the Gulf News.
The admirable Filipina expat, identified as Feby Cacher Baguisa-Dela Peña, a mother of three, is helping 200 people a day with her efforts.
According to Feby, this all started as an initiative to help the needy over the Eid holidays but has since turned into a daily activity, as many people continue to face tough times due to the pandemic.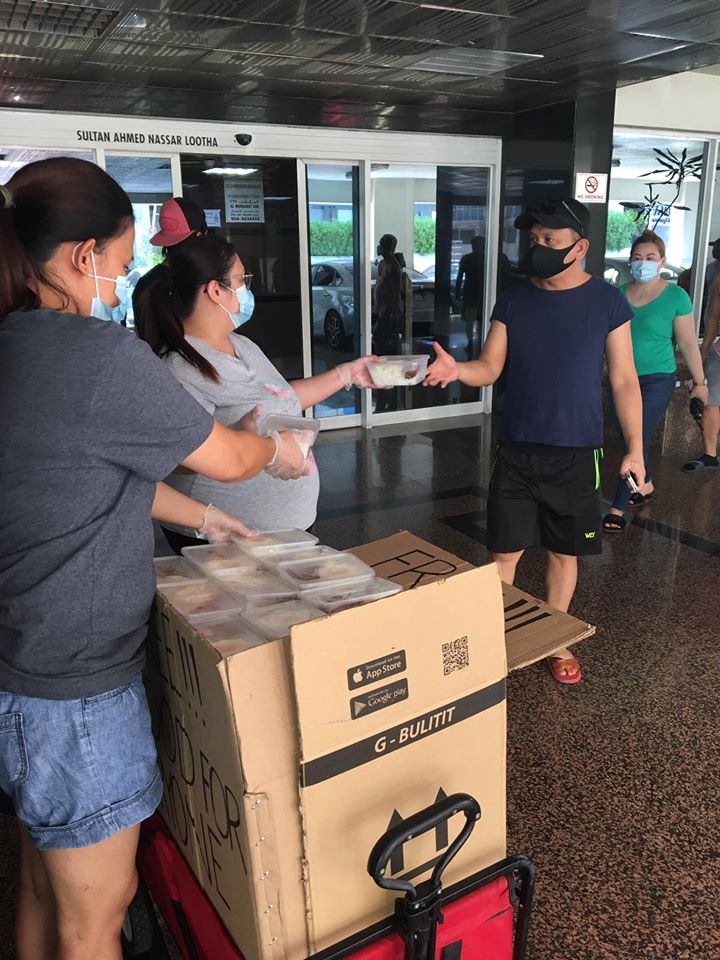 Feby recounted, "During Ramadan I used to watch many Filipinos lining up for a free meal."
"People belonging to various non-profit organisations would drop off food packets for the needy in Deira's Al Muraqqabat street. My heart broke watching my fellow country men and women lining up in a queque for a free meal. Tears broke out one day and I decided to make food for them. My husband had given me an allowance for home groceries. It was for a month. I spent it all in one day and cooked for about 40 people on the first day of Eid. The word spread fast and the same day I had a demand from 150 people," she added.
Feby explained that for the initiative that she started, her husband was unaware at first that she had used up their family's allowance for one month to prepare the free meals.
But now that he knows and understands why she did it, he is now supporting her efforts in extending help to their fellow Filipinos in their community.
For this, Feby shared, " I am so grateful for my husband's loving support and for letting me do this for our fellow Filipinos."
Homecooked Meals for Hungry Stomachs and Pained Hearts
Feby prepares two well-loved Filipino dishes for their daily efforts: chicken afritada and chicken adobo.
To prepare meals good for 150 people, they need a minimum of 25-kg rice, 30-kg chicken, and 150 eggs among other ingredients. 
Feby shares that her daily expenses for groceries work out to about AED 500.
What started as a personal effort now is gaining support from other community members, helping Feby and her family to extend more help to those who are in need.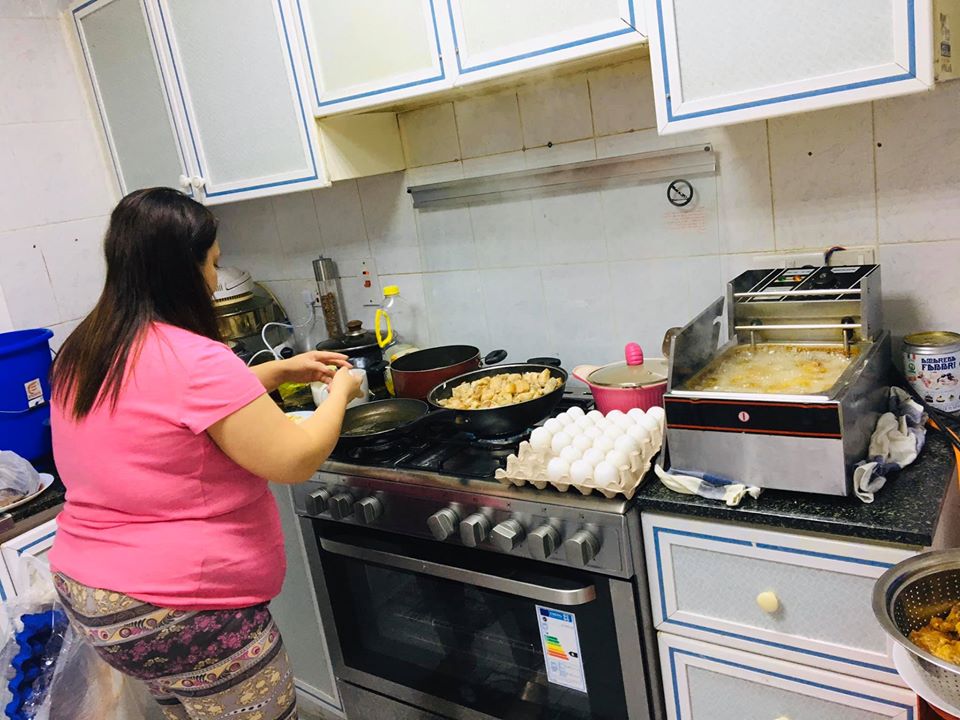 Feby, who dreams to have her own restaurant in the future, shared that she has decided to continue distributing free meals after seeing the overwhelming response from people who have benefitted from the drive. Some of her housemates and close friends have also decided to donate to help her sustain the project. 
As the project is now gaining attention and support from their community, Feby also encouraged others to donate whether in cash or in-kind, so they can help feed more residents in need. According to her, they accept cash, raw food ingredients like chicken and rice, food containers, as well as masks and gloves.
And to her fellow Filipinos in Dubai who are struggling from the current situation, she shares this piece of encouragement:
"Sa mga affected po at need ng tulong sana, tandaan nila may ibibigay po si Lord na taong dadamay sa kanila at ipaparamdam na 'di sila mag-iisa."
(T/N: To those affected by the current situation and need help, please remember that the Lord will send someone who will help and comfort them, and make them feel that they are not alone during these challenging times.)
If you want to get updates from this project, you can check out George's Lutong Bahat Atbp on Facebook – https://www.facebook.com/Georgeslutongbahayatbp