Upon finding out that Feby, the Filipina in Dubai who started a food drive during the height of the pandemic, set up her own restaurant in Al Muraqqabat, we decided to drop by for a visit. We were also craving some Filipino food so it was a great opportunity to try her dishes.
Also Read: 13 Best Filipino Street Food in Dubai
The restaurant is called Feby's Restaurant and Cafe, and it is located at the Mezzanine Level of Boonmax Hotel in Al Muraqqabat, Deira.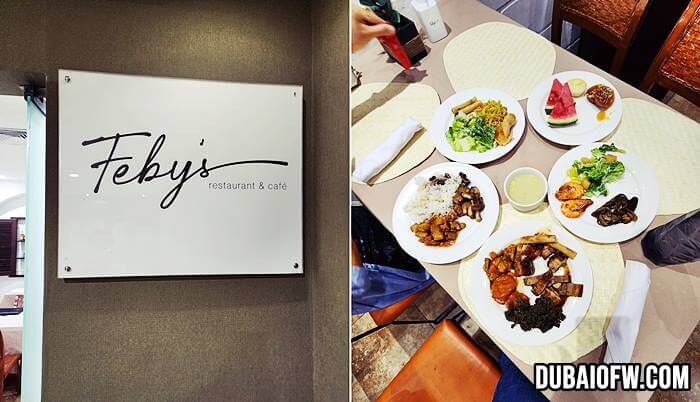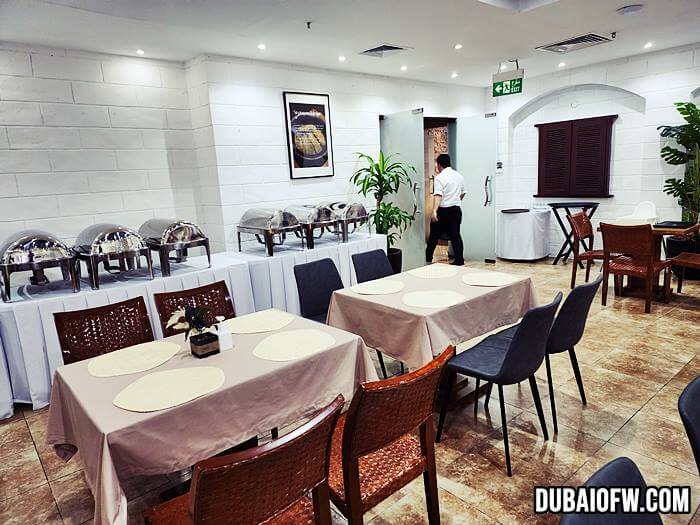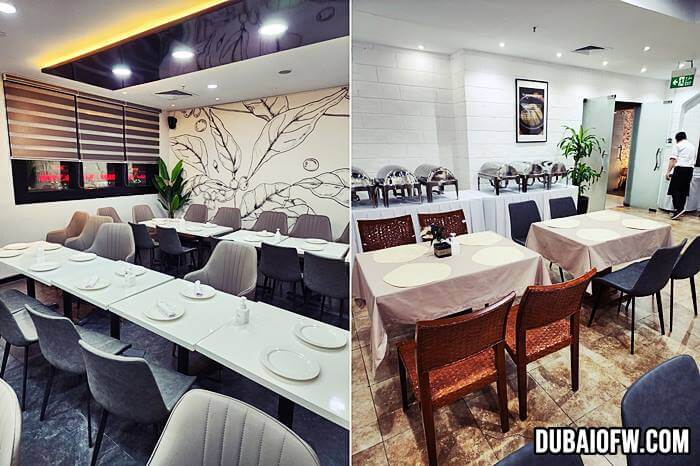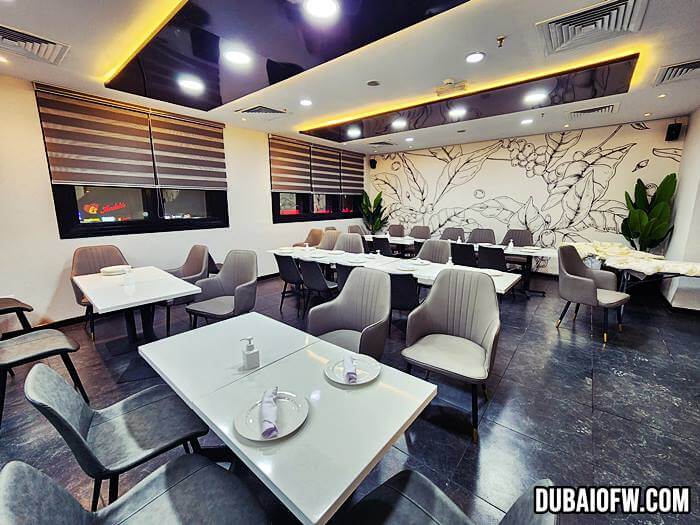 Dining at Feby's Restaurant and Cafe
For those who are new in Dubai, Feby Cachero Baguisa dela Peña, became viral when this Pinay handed out free food packs to those who lost their jobs and those who didn't have anything to eat during the lockdown. It was an act of kindness that inspired many residents in the UAE.
Now, she is running her own restaurant called Feby's Restaurant and Cafe which serves traditional Filipino food. The restaurant is located at the Mezzanine Level of Boonmax Hotel in Al Muraqqabat, Deira. The place looks simple and homey yet the food is quite delicious.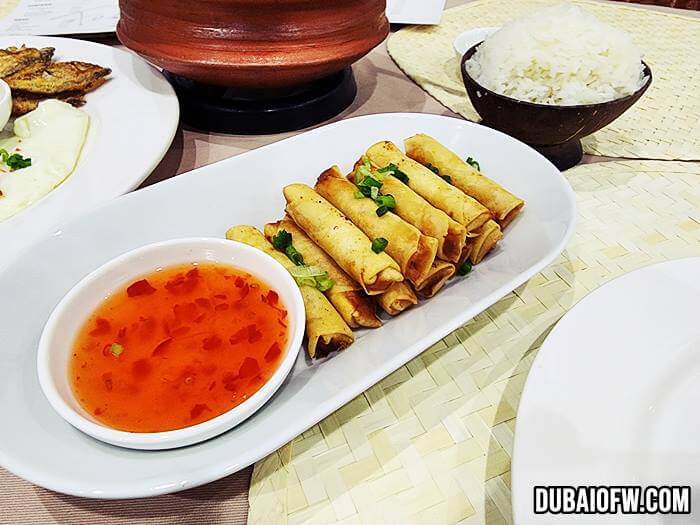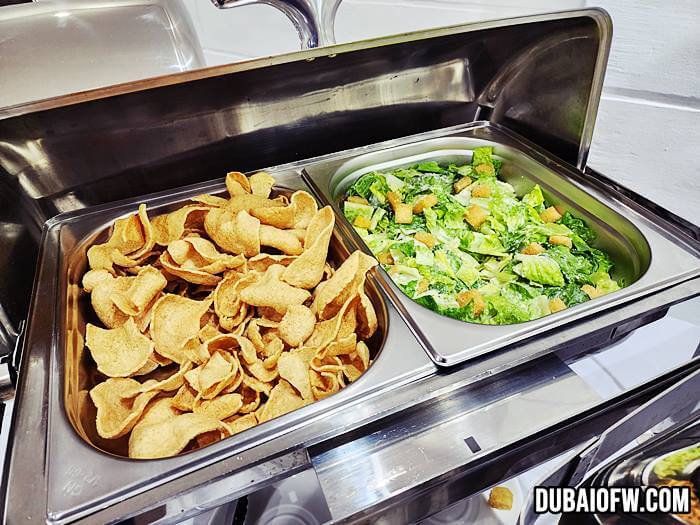 Traditional Filipino Food A la Carte Items
Feby's Restaurant has a variety of Filipino dishes. Appetizers such as Shanghai, Calamari, Buffalo Chicken Wings are available. They have a number of Pinoy main course items including Chicken, Beef, Fish, and Seafood dishes. They also have some vegetables and noodles, Silog meals, and dessert options.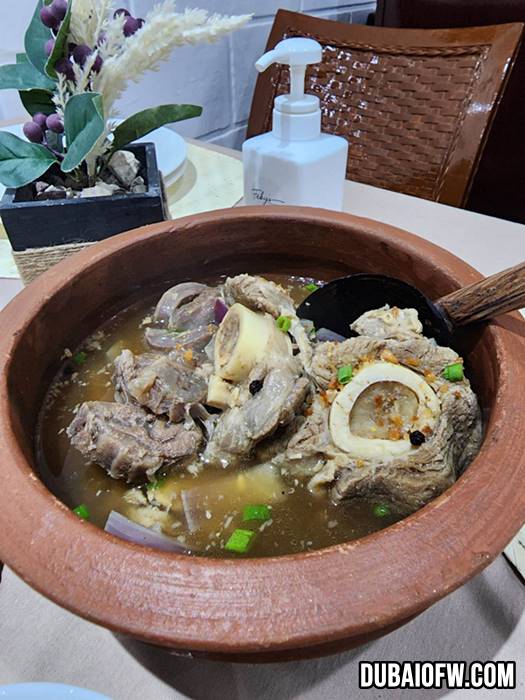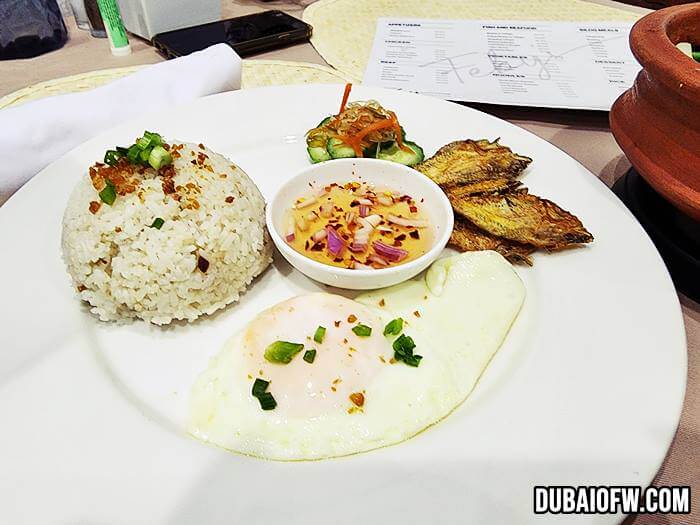 AED 69 Eat All You Can Filipino Buffet every Weekend
Every Friday evening, Saturday lunch and dinner, and Sunday lunch and dinner, Feby's Restaurant features a buffet spread where you can indulge in selected Filipino favorites for only AED 69.
The idea in the buffet is they carefully chose the type of Filipino dishes on their display. So while the food may not be plenty, the food served are all of great quality and taste. Also, AED 69 for this type of buffet is already a sweet deal!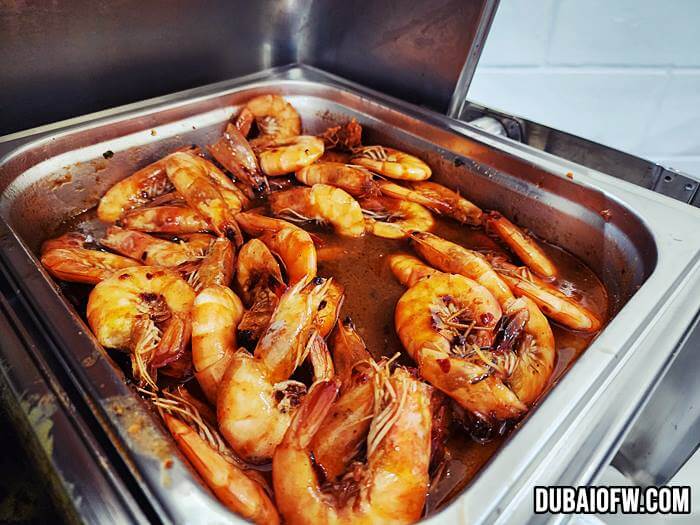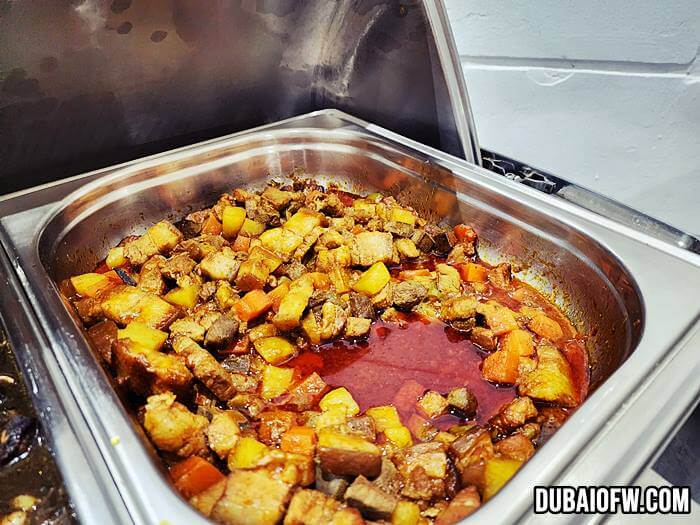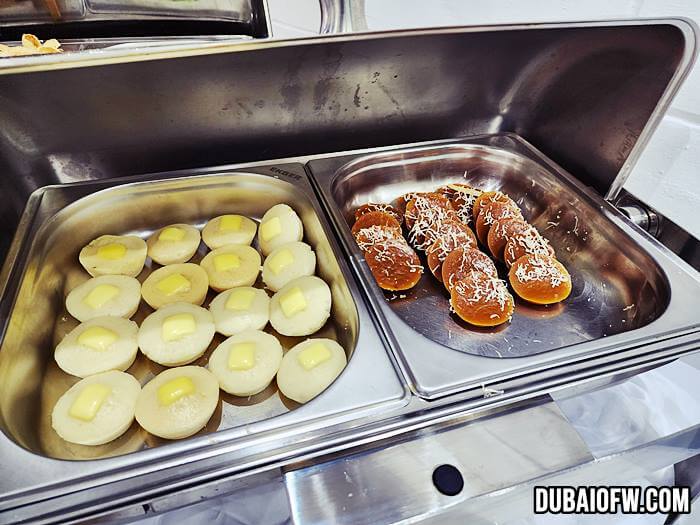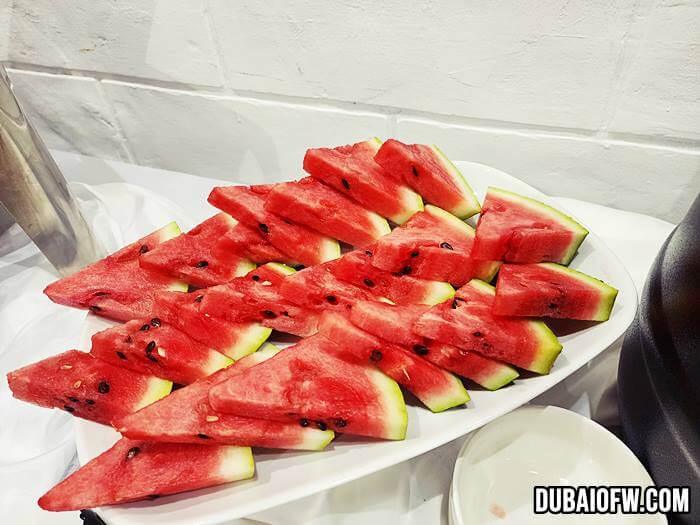 Continuing the Kindness: FREE Food for the Jobless
Even if Feby has already set up her own restaurant (with business expenses), she is still continuing her kindness by giving out free meals to expats who are in need. Those who are not able to afford a meal (especially those looking for jobs and on visit visas) can drop by her restaurant and she will give them food for free.
With her mission, who wouldn't want to support a Pinoy business in Dubai such as this? We hope you continue spreading kindness and your story will definitely inspire others, Feby!
Photos: Feby's Restaurant and Cafe in Al Muraqqabat, Deira
Check out these photos of the restaurant based on our visit. We dined in this restaurant during two separate occasions. We had a dinner a la carte experience, and we also dined during their weekend buffet:
Overall, we enjoyed our dining experience at Feby's Restaurant. The food was good, the place looks simple but with a homey vibe, and most importantly, the owner is still kind-hearted and continues to help others in need. This restaurant is surely a great option if you are craving for some Filipino food in Deira.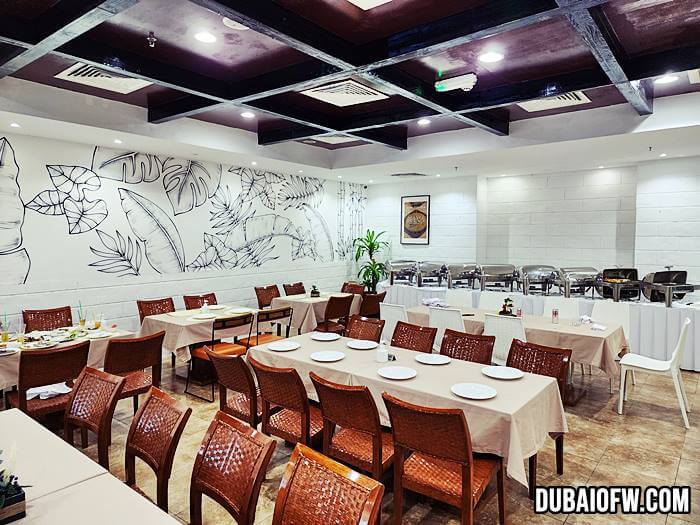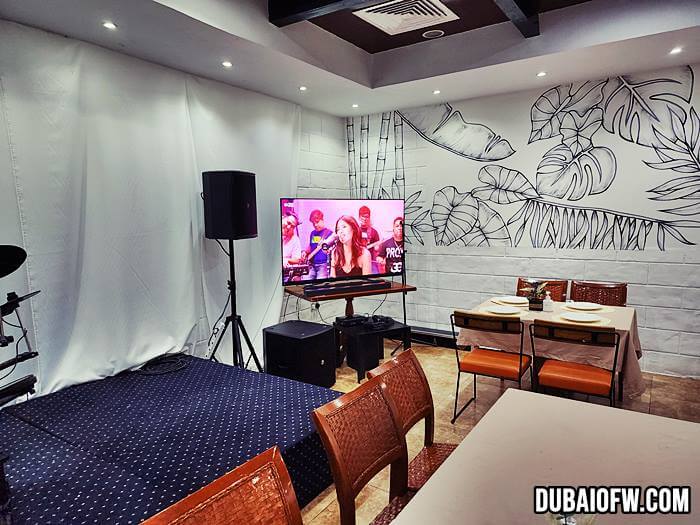 Contact Information
Feby's Restaurant and Cafe
Address: Mezzanine Level, Boonmax Hotel, Al Muraqqabat, Deira, Dubai, United Arab Emirates
Telephone Number: +971 52 953 3489
Email: reservations@febysrestaurant.com
Website: https://febysrestaurant.com/
Instagram: https://www.instagram.com/febysrestaurant/
Facebook: https://www.facebook.com/febysrestaurantandcafe
Google Map Location
Please see the map location of Boonmax Hotel on Al Murraqqabat Street. Feby's Restaurant is located on the Mezzanine Level.