We Filipinos are known to be hearty eaters, wherever we are in the world. In fact, eating our favorite Pinoy dishes can help beat homesickness any day! In Dubai though, there are a few restaurants that offer pork because pork is considered (haram) and establishments need to have a license to sell these items to the public. One of the more famous restaurants that serve pork is Lamesa Restaurant at Asiana Hotel in Al Muraqqabat.
Nearest Metro Station: Salah Al Din metro station – Green Line
Video: Unlimited Pork Buffet Dinner at Lamesa Restaurant
Want to have an idea what it's like to have dinner in Lamesa? Check out this video below so you can see what it's like so if this is your first time to hear about the restaurant, you will get an overview of what to expect.
Lamesa has become a go-to place especially in the Deira area for residents who want to sample pork dishes at an affordable price. At Lamesa, you'll be treated to a fantastic buffet that includes pork dishes: crispy pata, dinuguan, lechon kawali, sinigang, sisig, and more! Aside from Filipino food, the restaurant also serves a variety of Asian cuisine, including Chinese, Japanese, Korean, and Thai dishes.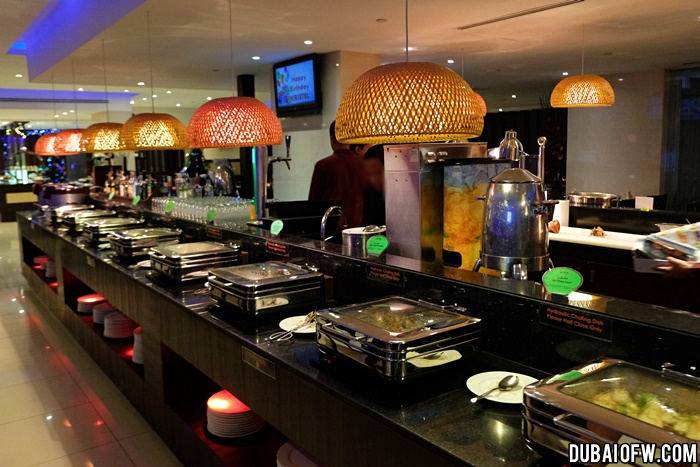 Pinoy buffet in Dubai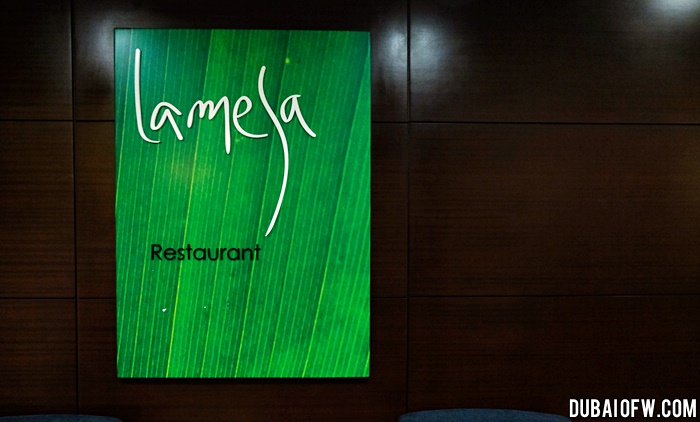 Lamesa Restaurant logo
Filipino Pork Dishes at Lamesa Restaurant – Al Muraqqabat
Searching for a place in Dubai to satisfy your Pinoy taste buds? Lamesa Restaurant is the perfect choice, with a menu offering classic Filipino dishes. Their crunchy crispy pata and sisig are a must-try, along with the savory pork kawali and tasty lechon belly!
Meanwhile, the Japanese and Chinese dishes include delectable maki, sushi, and dumplings. There's a salad bar featuring different kinds of vegetable and fruit salads. For dessert: take your pick from oh-so-sweet cakes, ice cream, biko, and buko pandan!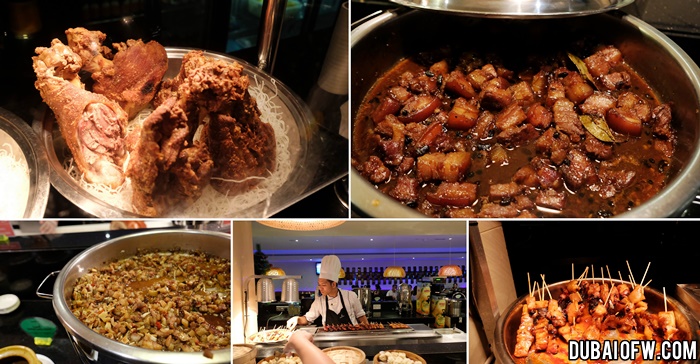 lechon kawali, crispy pata, pork humba, pork sisig, pork barbecue!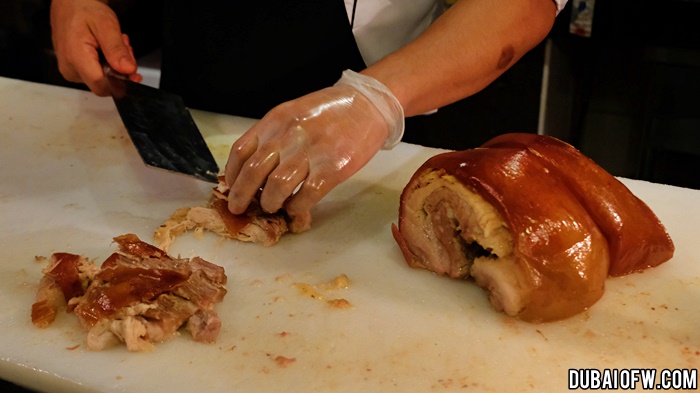 where to get pork lechon in Dubai
A lot of our friends have recommended Lamesa especially if you're craving for pork in Dubai, this is definitely the main star of lunch or dinner. Even non-Pinoys come here because the taste is good.
For those who don't eat pork, there are other dishes that you can also try at Lamesa. One thing I'd like to add that was really good was the pizza. They also have some desserts and fruits for you to try.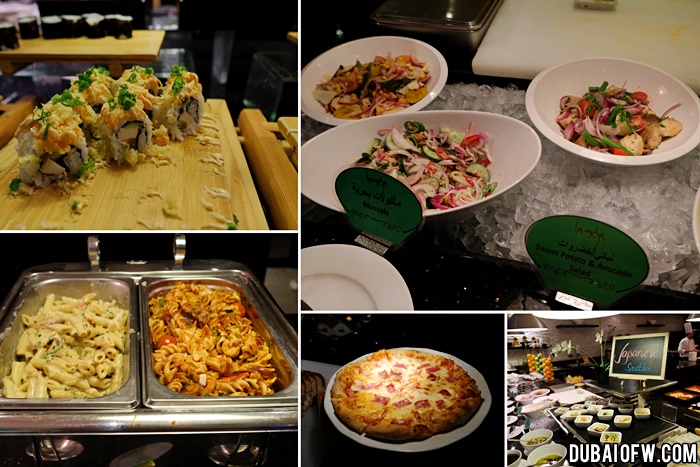 sushi, salads, pizza pasta, Japanese station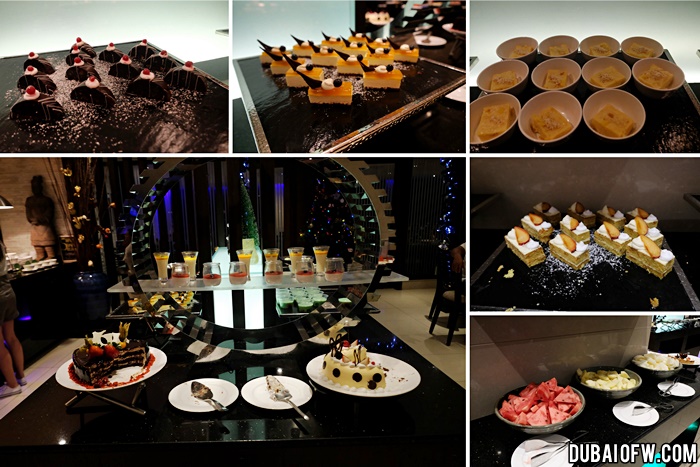 dessert station
Best of all, simply bask in the warm and cozy ambiance of Lamesa. You can expect friendly and efficient service; plus valet parking, too! This is definitely a great place to dine with your Filipino friends, not to mention the ideal restaurant for introducing non-Filipinos to Pinoy food.
Lamesa Restaurant is open daily, serving lunch from 12 pm to 3 pm, and dinner from 6 pm to 10 pm. Every Friday and Saturday, brunch is also served from 11 am to 3 pm.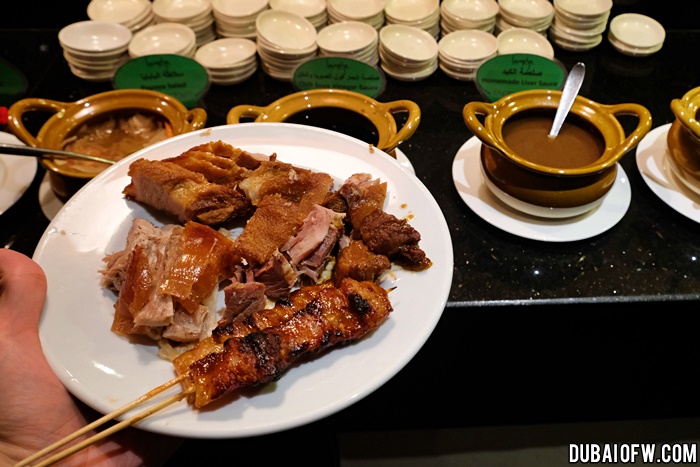 pork galore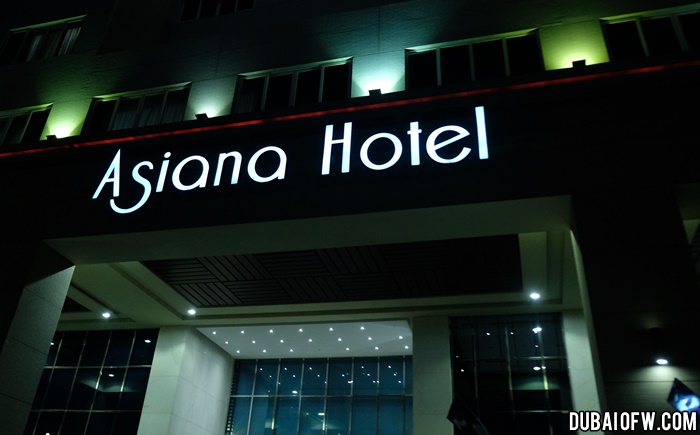 Asiana Hotel in Al Muraqqbat
Other Restaurants in Asiana Hotel:
Contact Information
Address: 5th Floor, Asiana Hotel, Salahuddin Street, Al Muraqqabat, Dubai
Phone: +971 4 238 7777
Email: asianahotel@asianahoteldubai.com
Website: http://asianahoteldubai.com/lamesa/
How to Get There
The nearest metro station to Lamesa Restaurant/Asiana Hotel is Salah Al Din metro station – Green Line. Here's a Google Map location of the restaurant for your reference:
When you need to satisfy your craving for Filipino food — especially pork dishes — you can't go wrong with Lamesa Restaurant! Meanwhile, here's a list of Filipino restaurants in Dubai that are also worth checking out with your friends and colleagues.