The Seafoods Unlimited Atbp. was relaunched under new management. This is a restaurant located at the rooftop of Kings Park Hotel in Al Muraqqabat, Deira. We were able to sample some their buffet offering on a their re-opening night.
Seafoods Unlimited Atbp specializes in seafood meals but they also have other dishes available. To those who are looking for value for your money, you should definitely give it a go because you can have unlimited servings of their meals for 25 AED.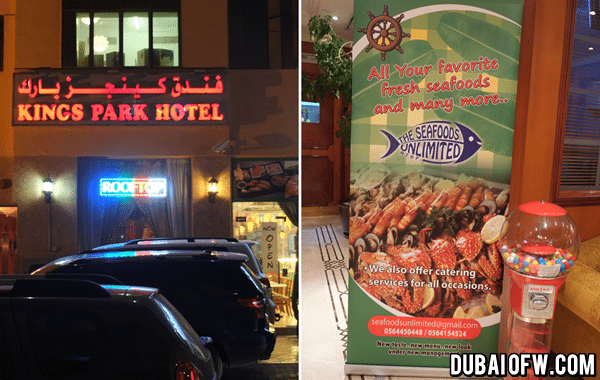 Kings Park Hotel – the restaurant is at the rooftop area of the hotel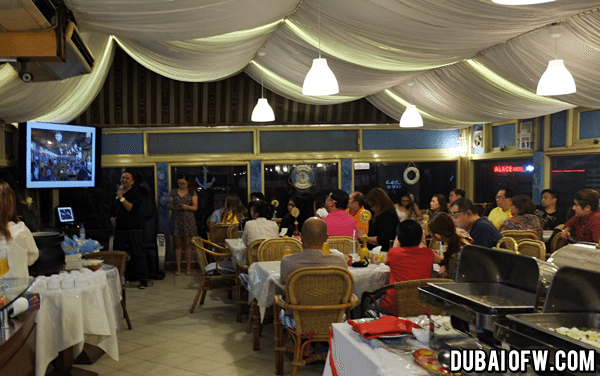 Seafoods Unlimited Atbp Restaurant at Kings Park Hotel Muraqqabat
There are plenty of Filipinos in Deira and this is a great place for those who are looking for a distinct taste of home. That does not mean that it's only limited to Pinoys as you can surely bring your friends to try our food in this restaurant.
You can also have a nice view of the the Muraqqabat side of Old Dubai below.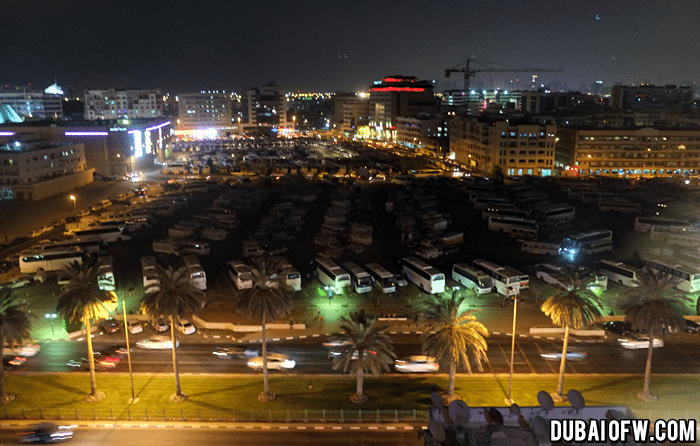 view of Muraqqabat street below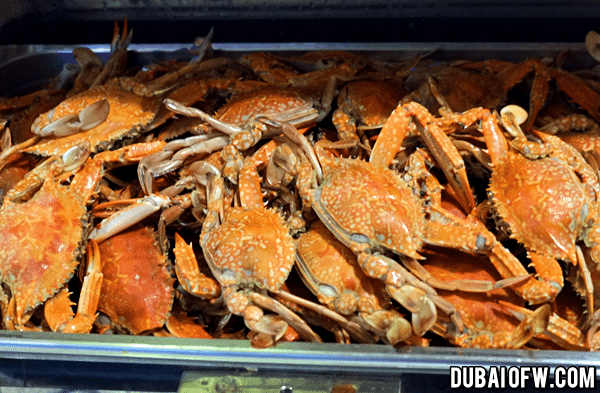 crab
25 AED Eat All You Can Seafood Buffet
For as low as 25 AED, you can have your helpful serving of seafood specialties like shrimp, crab, calamari, kinilaw, etc. as well as some Filipino food staples, kare-kare, chopsuey, roasted chicken, etc. Just add a minimal fee to have unlimited iced tea too.
Aside from the buffet, you can also choose to order a la carte.
clams, kinilaw, shrimps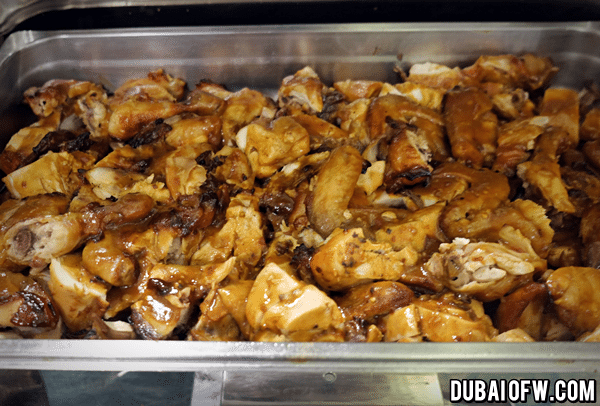 roasted chicken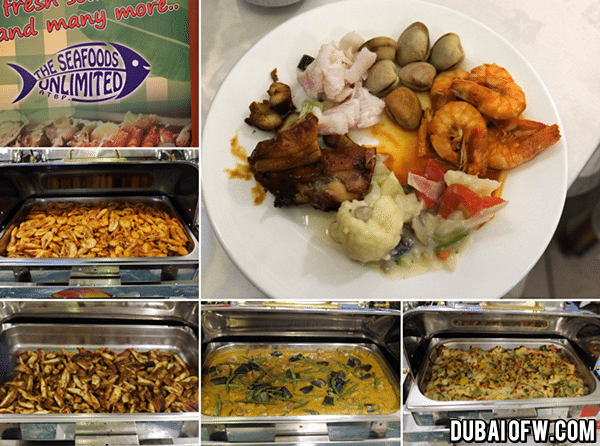 shrimp, chicken satay, kare-kare, chopsuey
You can also get unlimited iced tea as an add-on
We were full that night. Some of the dishes that stood out for us that night were the calamari, clams, kinilaw, kare-kare and chicken bbq. This is a good place to those who are looking for great value for their money.
Another thing worth mentioning was the red velvet cake (not included in the buffet) from LJ's Sweetoverload.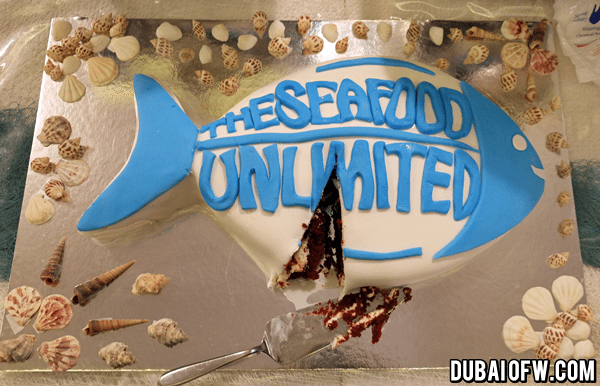 Red Velvet cake by LJ's Sweet Overload – order your cake here – facebook.com/ljsweetoverload/
Seafood Unlimited Atbp restaurant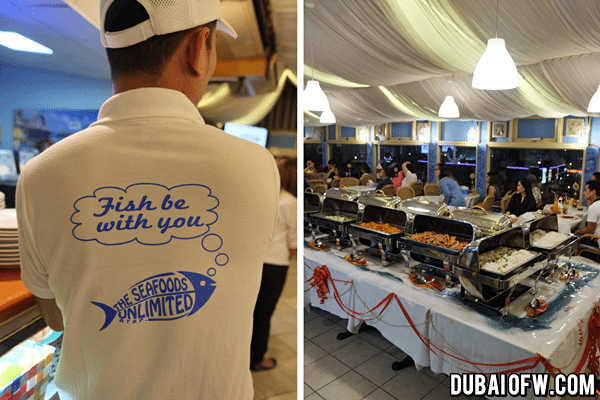 Fish be with you!
If you're in the area, try to visit The Seafoods Unlimited Atbp. in Murraqqabat. They also offer catering services for all occasions. Below are their contact details.
Video during the relaunching of the restaurant!
Contact Information
Website: http://seafoodsunlimited.ae
Email Address: seafoodsunlimited@gmail.com
Contact Numbers: 056 445 0448 / 056 415 4524 / 052 507 0667
Address Location: Kings Park Hotel ROOFTOP Muraqqabat Dubai, United Arab Emirates
How to Get There:
Here's a Google Map location of the restaurant: