There isn't any other place in Makati City which offers a trendy and spacious penthouse suite for 12 with the convenience of a reliable team that watches over its guests religiously when called upon.
This is what Alcoves Philippines offers, the professionalism offered by a hotel but with a twist of character and large suite for a price you cannot beat!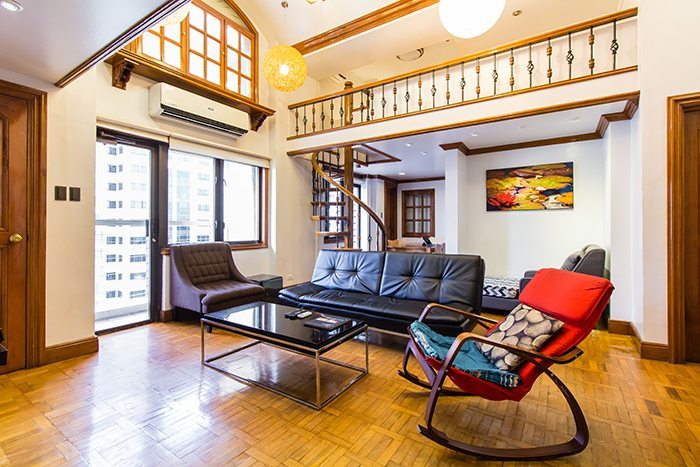 For only PHP9,000 a night (they also give weekly, monthly, and special nightly rates just ask!), we got a large 4 bed room complete with a fully capable kitchen, and a big living and dining room.
There are two and a half bathrooms which have soap and shampoo dispensers on the ready. The unique aspect of the room design, however, is that there are two lofts on each side of the living pace.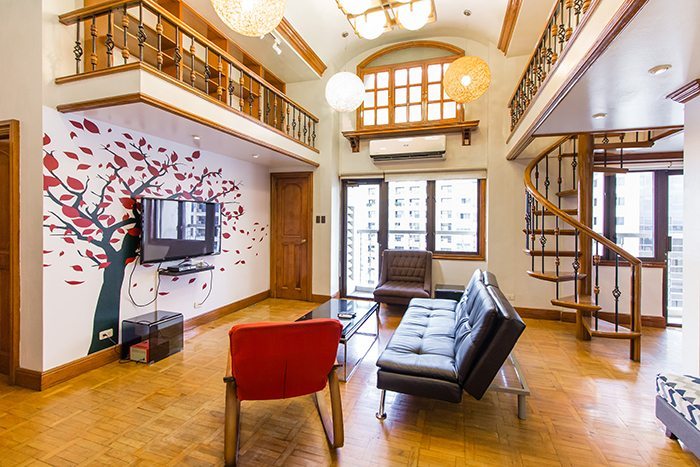 This makes the large living area the centre of attention, which funnels your friends and family in for some good old fashioned bonding time. And that wall paper of the red tree in the living room is a great eye catcher! This isn't to say however that there is no privacy; each loft bed room is very neatly tucked away in each of its spots that the only way for people to see what's going on over there is if you climb up the stairs directly.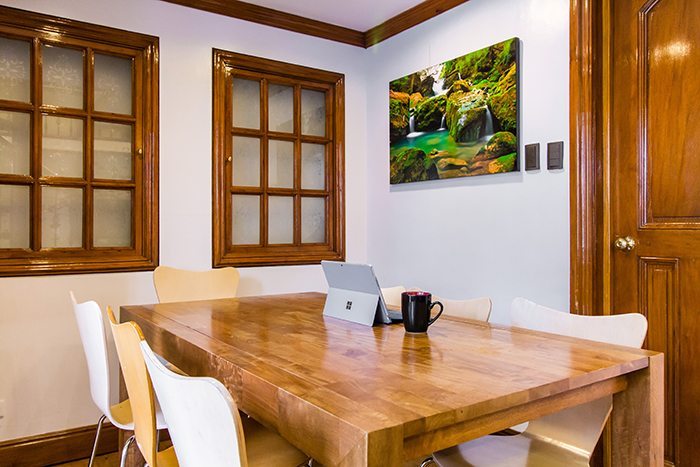 It isn't enough that the room itself is of great value but it is also situated minutes away from the Greenbelt Mall. Thus shopping and eating was never a concern and we never had to worry about the infamous Manila traffic. Greenbelt, which is in itself a dining and shopping delight, is also connected to the Glorieta Mall and SM and Landmark Department store. There is no shortage of choices in the area and you never need to worry about time wasted commuting or finding parking.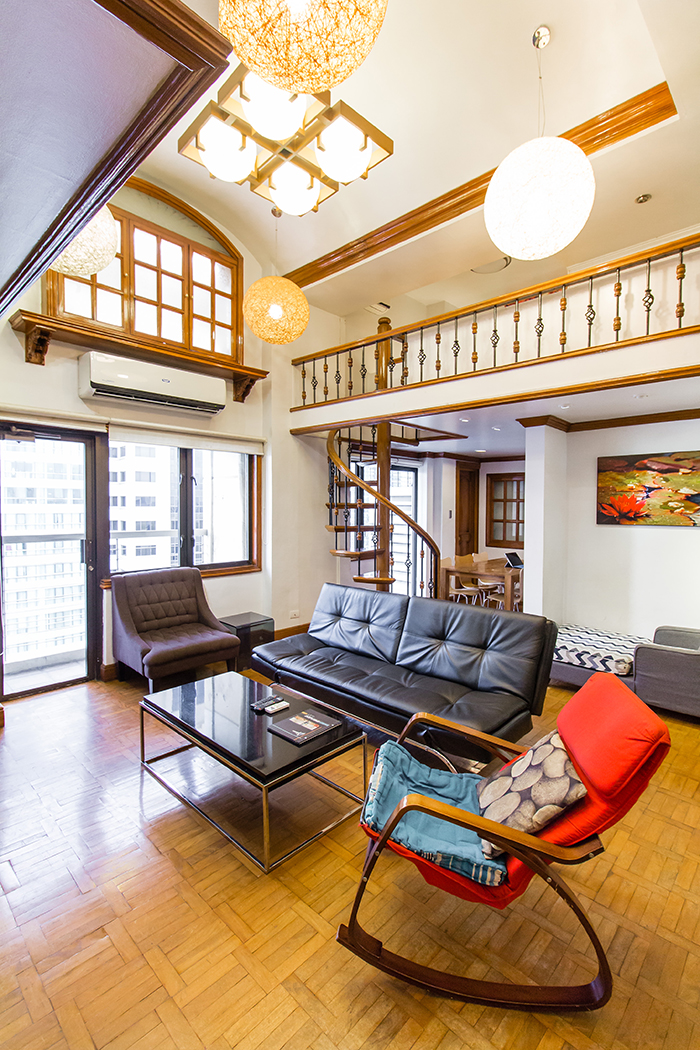 Alcoves is run by 3 siblings, two lawyers and one doctor. They quickly responded to all our questions and check in was as smooth as typing in a code to unlock the door. Yes! There are no keys! So, if you are 12 people, you do not need to pair yourselves up with people who have keys when you leave the room, you just simply input the code and enter whenever you wish to go back to the room. The code is never the same code twice and the building, BSA Mansion, along Benavidez Street, Legaspi Village is very secure, and the guards extremely jolly.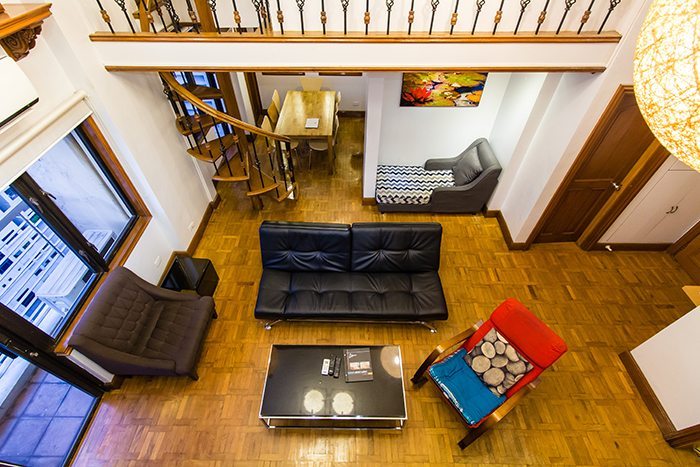 The owners are happy to offer viewings of the room for guests to see for themselves before booking. However, if you are looking for a really nice place for a large group of friends and family, then don't compromise and simply try out Alcoves. You will only have good memories to share and new friends to meet.
 
Alcoves Residences
Short Term Apartment Rentals in Makati City, Philippines
Website: http://www.alcoves.ph/
Phone number: +63 917 5063312
Email: alcovesph@gmail.com
Facebook: https://www.facebook.com/alcovesph/