Overseas Filipino Workers looking for the best budget deals in Dubai or in the Philippines, you might want to check out Korooti VIP membership card. This is a discount card where you can get huge savings when you dine in restaurants, shop in stores, check in hotels, avail of services like medical and dental, etc.
What is Korooti?
Korooti means "My Cards" in Arabic. This is a discount card tailor-made for Filipinos. For 8 AED/month (100 AED/year), you can use the card to get as much as 70% off on purchases as well as other benefits.
Become a Korooti Member! SIGN UP HERE
Benefits of Becoming a Korooti Member:
You can get discounts from over 180 companies (both in the UAE and in the Philippines)
There's a monthly raffle of a roundtrip airplane ticket
GIVEAWAYS – They also have giveaways to members (such as appliances, accessories, etc.)
You can earn extra income through their referral program.
You can submit your CV on their website database to apply for work abroad.
Did you know? In 2016, the Korooti team raffled a brand new car and an OFW from Jeddah, Saudi Arabia won the raffle? Only registered cardholders are qualified for the said raffle.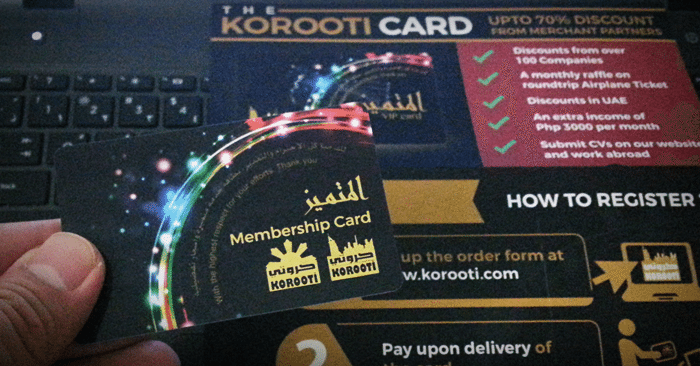 Become a Korooti Member! SIGN UP HERE
Restaurant Partners of Korooti
We just got our Korooti card the other day and found out that there are plenty of Filipino food shops in Dubai that have partnered with Korooti. Here are some sample discounts when you dine in partner restaurants in Dubai.
Max Restaurant – Get 20% OFF from your total bill
Barrio Fiesta (Ramada Deira Branch) – Get 20% OFF from your total bill
Bibingkinitan – Get 20% OFF from your total bill
Manila Grill, Lamesa, Makati, Boracay Night Club – 30% discount on Food and Beverages every Sunday & Monday nights. Discounts also offered during other nights.
Above are just some of the provided discounts. The offers change every month so it's best to visit their website for updates on the latest partner merchants.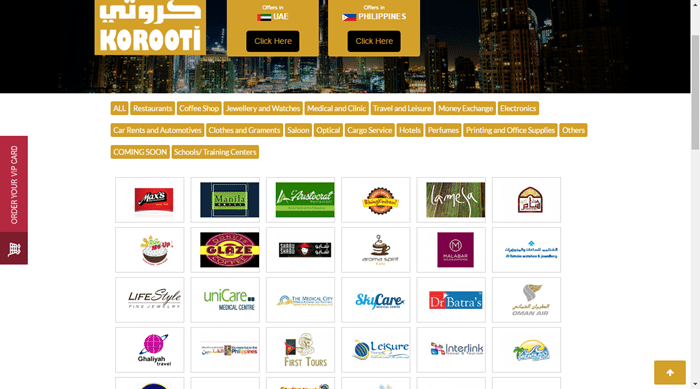 screenshot of their website with list of partner merchants
How to Become a Korooti Member? And Get a Korooti Card?
In order to become a Korooti member, you simply need to follow these steps:
1. Fill out the order with your details here: Korooti Membership Signup
2. Pay upon delivery of the card (100 AED)
3. Register your Korooti Card by calling the office.
For UAE, +971 4 320 2555,
For Philippines,+63 (02) 804 5155
——————————————–
Become a Korooti Member! SIGN UP HERE
——————————————–
Use Korooti Card for Your Family in the Philippines
OFWs in other countries (Qatar, Saudi Arabia, Bahrain, Hong Kong, Singapore, etc.) who want to buy the Korooti card for their families back in the Philippines, you may do so because there are also plenty of shops that accept Korooti in the country.
We advise you to inform your family member in the Philippines that you purchased a Korooti discount card for them so that when they receive a call from delivery, they will not decline it.
For more information about Korooti, below are their contact details of their offices:
Korooti UAE 
Contact Number: +971 4 320 2555
Website: www.korooti.com
Korooti Philippines
Contact Number: +63 2 804 5155
Facebook Page: www.facebook.com/KorootiPhilippines
——————————————–
Become a Korooti Member! SIGN UP HERE
——————————————–
Korooti Giveaways on Facebook
Another important thing to note is that you can win nice giveaways during their raffle on their Facebook Page. Mr. Tariq, or Mr. Korooti, as he is fondly called, is the one managing these raffles as he visits different shops and hosts Facebook Live videos where he partners with establishments and gives away many prizes to existing Korooti members. You may follow and subscribe to him on their Facebook Page so you can see what we mean.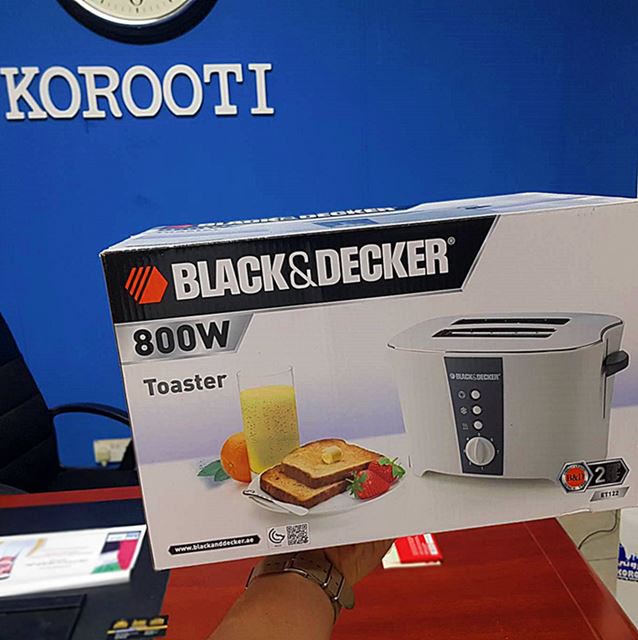 You can win appliances like a Magic Star karaoke machine, a toaster, other accessories and many more.
——————————————–
Become a Korooti Member! SIGN UP HERE
——————————————–