The Philippines is wonderful place to visit with so many options if you're looking for a relaxing vacation. Beaches, mountains, forests, volcanoes, nature. With our 7107 islands, you can surely choose among many adventures and have a fun-filled time with your family and/or friends. Let us share some tips with you on when you plan your travel to our beloved country.
Plenty of Filipinos come home after a year of working hard and being away from their families. We usually get 30 days of leave and we tend to spend them in our hometown with our loved ones. Other OFWs also travel to other provinces to see what other sights and attractions are available for them to enjoy. What's great is that there are plenty of options in terms of activities, culture and food to enjoy in the Philippine archipelago.
Accommodations in key cities are also becoming more available for every type of tourist. Whether you are looking for a budget hostel in Cebu, a luxury hotel in Makati, or even a home-stay in other Boracay, there are definitely more choices for you.
Philippines Travel Guide: Tips and Things to Know
We want to share more details about our country. That the Philippines has so much more to offer. In our aim to promote the country, here are some things to know when you visit the Philippines.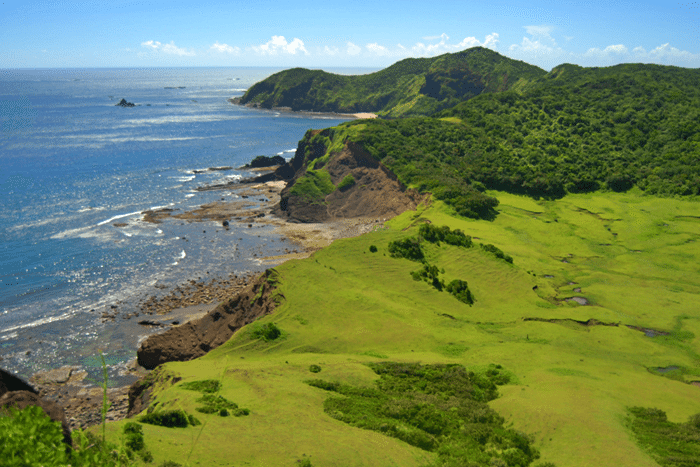 so much greenery – Palaui island in Cagayan Valley
Pagudpud, Ilocos Norte
Weather/Climate
There are 2 seasons in the Philippines: Wet Season and Dry Season. The hotter months of the year are from March to October and the rest of the months tend to be cooler. However, it's good to note that despite the rainy season, the weather is still pretty humid. So it's good to wear light clothes.
Also, you will experience a scattered rain showers every now and then. Be advised to check the weather before planning your trip to make sure you have more chances of spending time outdoors.
Currency
The currency is Philippine Pesos and your Dirhams or USD go a long way. Conversion rates below are just approximates
1 AED = 13 Philippine Pesos
1 USD = 46 Philippine Pesos
Language
Our national language is Filipino and our second language is English. When you visit our islands you might notice that we speak different dialects, but you can communicate with us in English and it will not be a problem so long as you smile 🙂
Direct Flight Options
Airlines that have direct flights from Dubai to Manila include: Emirates, Philippine Airlines, and Cebu Pacific. Direct Flights from Dubai to Cebu is available via Emirates. There are also connecting flights from Dubai to Singapore, Kuala Lumpur, Hong Kong, Bangkok, etc. so you won't have difficulty finding a flight from the UAE.
Food
Try our famous Chicken adobo, or sample other Filipino favorites like Pancit (noodles), sinigang (sour stew), kare-kare, halo-halo and many various tropical fruits! Check out this list of 50 dishes from CNN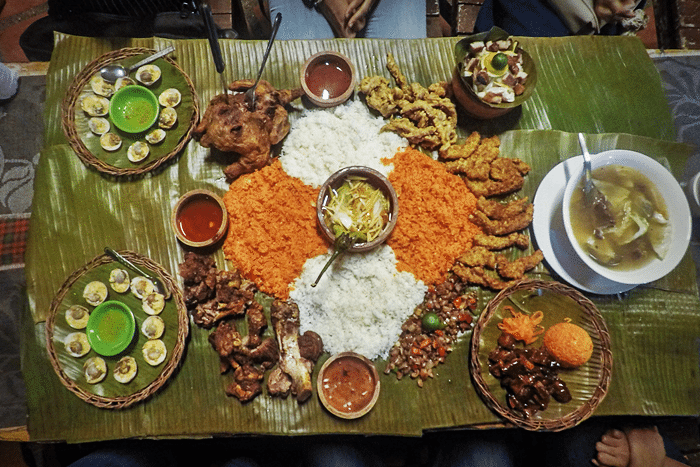 Boodle Fight – food placed on banana leaves, best way to eat is using your hands
Things to Do / Tourist Activities
Scuba diving, mountain climbing, snorkelling, trekking, island-hopping, surfing, camping, etc. We have plenty of sports and activities you can enjoy during your trips. Caves, beaches, mountain ranges, waterfalls, we are proud that we are rich in natural resources.
But even if you're not that adventurous, just a visit to our beaches will surely make your day.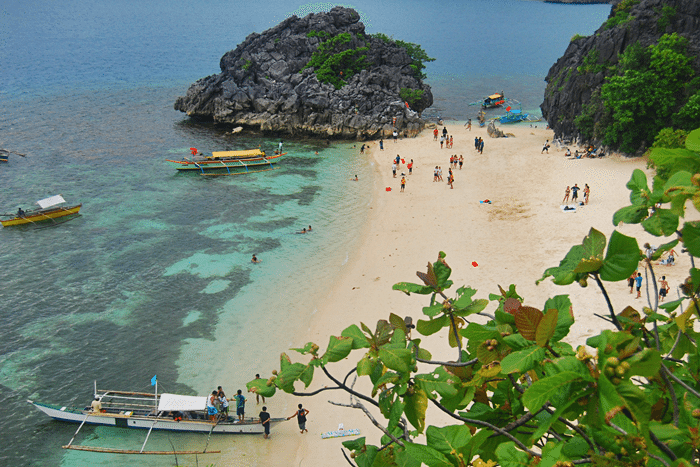 Matukad Island, Caramoan, Camarines Sur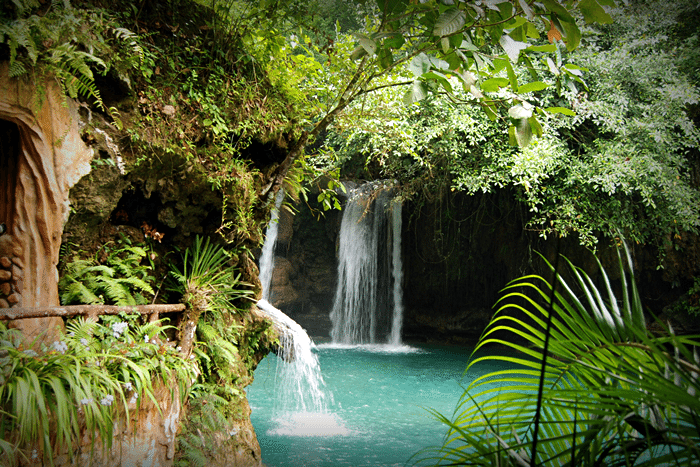 waterfalls in Kawasan, Cebu
People
Filipinos are very welcoming to tourists. Hospitality is one of our best traits. It's customary for us to invite guests for lunch/dinner (sometimes, even when there's no more food left on the table). We can sometimes be shy but we never run out of smiles.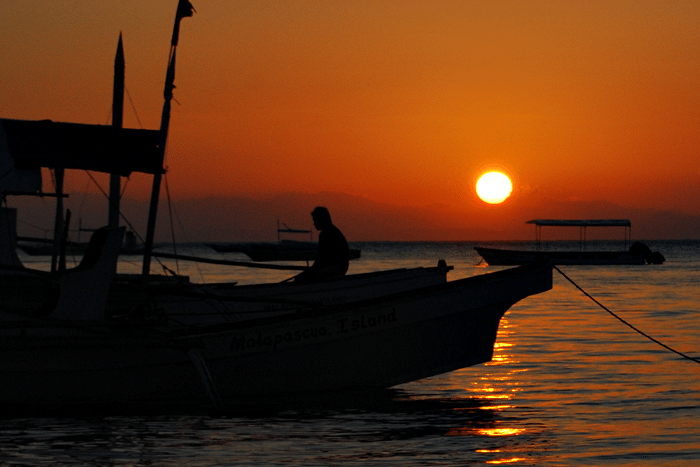 sunset

marine life – we have some of the best spots for scuba diving!
Philippine Travel Tips
Here are some other tips when you plan your trip to our country.
Book flights in advance – chances of getting cheaper flight rates are higher when you book 3 months before your date of departure. A popular budget airline in the Philippines in Cebu Pacific (cebupacificair.com)
Book hotels in advance – the same goes with booking your accommodation, you can check various booking sites, like Traveloka, to get the best rates for your stay.
Use public transport – take the jeepney. It can be a bit crowded, but it's a lot cheaper compared to hiring taxicabs. Not to mention those who might try to charge you more for the fare. Otherwise, car services such as Uber and GrabTaxi are available.
Don't bring jewelry and keep expensive belongings hidden – make sure you don't display your gold, gadgets out in the open to avoid thieves and pickpockets. There is no need to bring them out.
Dress Like a local – just a tshirt and some shorts or jeans would be enough. This will help you blend in the crowd
Go Beyond Manila – There are so many places to see that goes beyond the streets of Manila. Sagada, Vigan, Palawan, Cebu, Bohol, Davao, Negros, Baguio, etc.
Read Travel Blogs – there are many Filipino travel bloggers that have already written various travel stories, guides and photos in different places in the country. You can try typing on Google "destination + travel blog" and you can find many of these travelers posting their adventures in its provinces.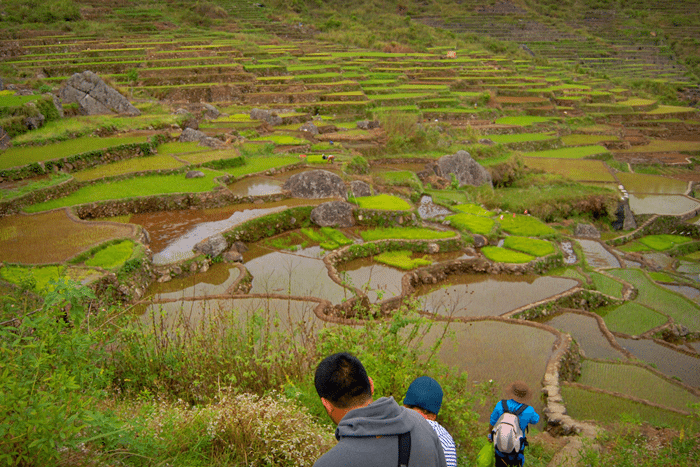 Rice Terraces in Sagada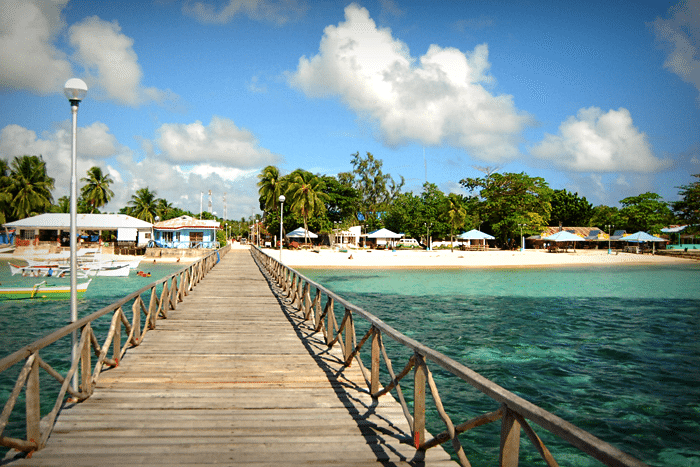 bridge in Siargao island
If you're planning to visit the Philippines for a vacation, you might want to make sure that your trip will be worth it. Follow the tips above and do some more research. We will post more stories and adventures about our country in the coming posts. We hope that our guide will make you finally book a trip to visit our place and sight-see so many destinations we have to offer.
Below are some more pictures to give you a glimpse of what you can experience and see the beauty of the Philippines!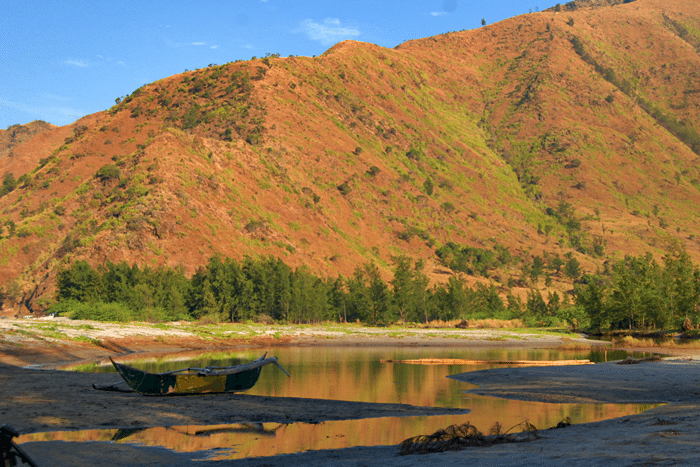 Nagsasa Cove in Zambales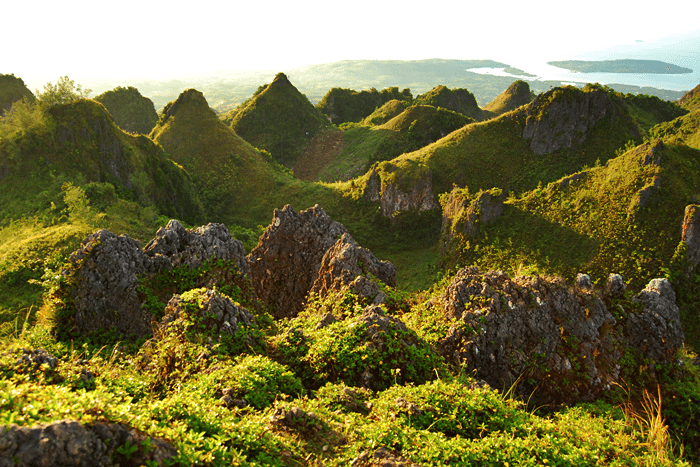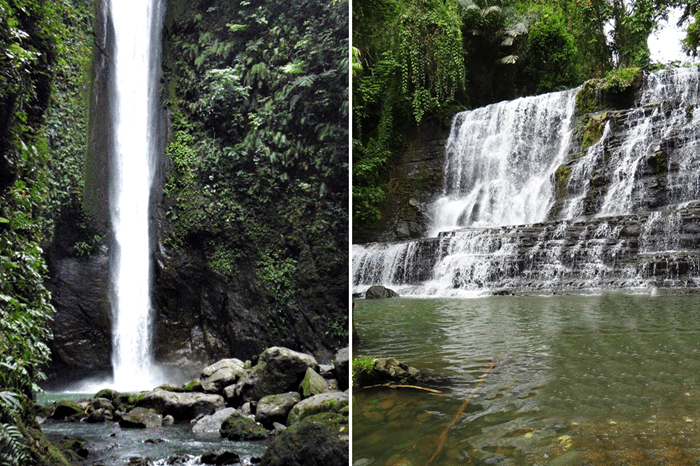 Casaroro Falls in Negros Oriental
Merloket Falls in Zamboanga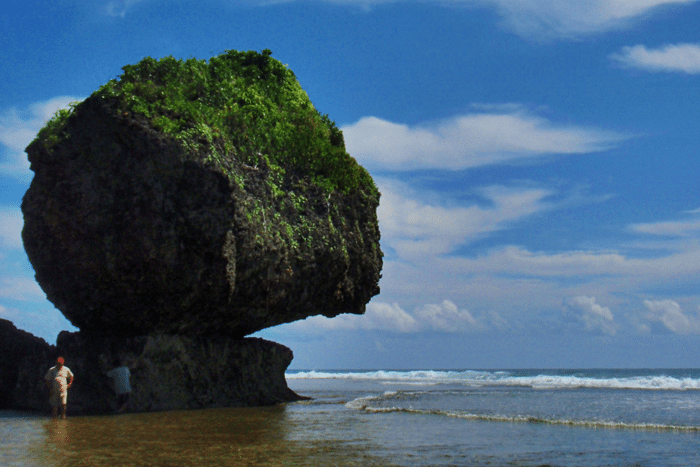 Magpupunko Rock in Siargao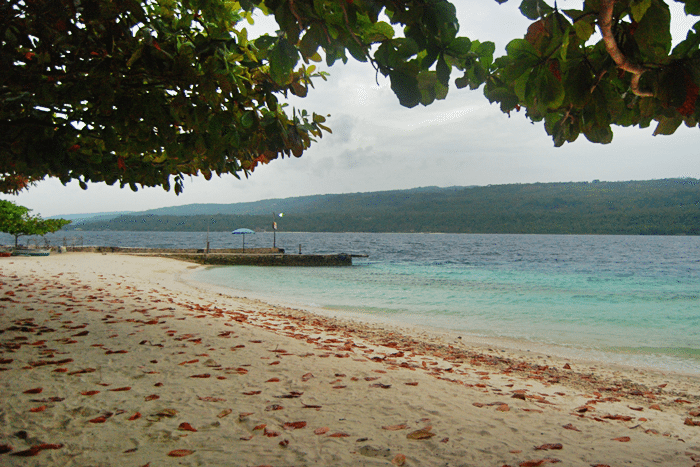 Isla Reta in Davao
Did we forget some tips? Do let us know in the Comments section and we may add some more ideas and points in this article. Thanks for taking the time to read and we hope you can share this to your friends/colleagues!
---
About the Author: Ed

My name is Ed and I've been living in the UAE for 4 years now. I fancy taking pictures while travelling and exploring various places in Dubai. You can check out my stories and adventures in this desert city in my blog – DubaiTravelBlog.com.
---

Share your thoughts. Contribute an article to DubaiOFW.com
Want to publish your experience? Share your everyday stories, food trips, travel, photo stories, or tips in Dubai to our growing community. More information here – Become a Dubai OFW Contributor!