Baguio City, known as the summer capital of the Philippines, is frequently visited by both local and foreign tourists because of its cool climate. Many flock to this city to chill out when trying to escape the heat from Metro Manila and nearby provinces.
Some also go to Baguio as this is normally the best jump off point when trying to reach other towns in the Mt. Province like Banaue, Bontoc, Sagada and more. So to give you an idea of what to do in Baguio City, here's a few items we came up with when you visit the city with your family and friends.
Places to Visit in Baguio
Lion's Head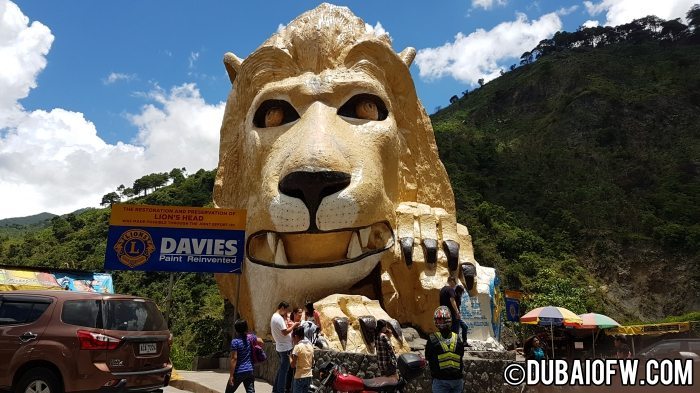 The Lion's Head along Kennon Road is Baguio's iconic landmark. Many visit this place to have their photos taken with the Lion Rock. Currently, buses no longer ply this route so you have to either commute or hire a taxi to get to this area when you're heading up to the city of pines by bus. But if you're bringing your own transportation, make sure to travel via Kennon Road as you will surely pass by this massive rock.
Burnham Park
One of the few destinations that's synonymous with Baguio is Burnham Park. This place is located within the city center so it's really hard to miss. In here, you'll have the opportunity to ride swan boats. You can also rent bicycles. The park is huge and is a perfect venue for picnics too.
Mines View Park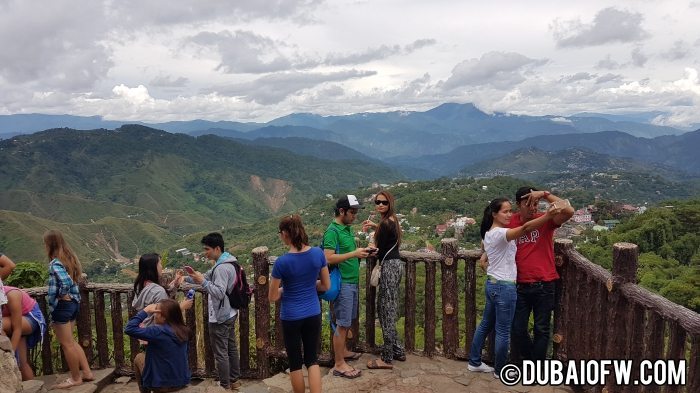 Mines View Park is also a famous destination where you can see an unobstructed view of the mountainous side of Baguio City. This park is surrounded with different stalls selling souvenir items. There are horses there and for a fee you can have your photos taken.
Camp John Hay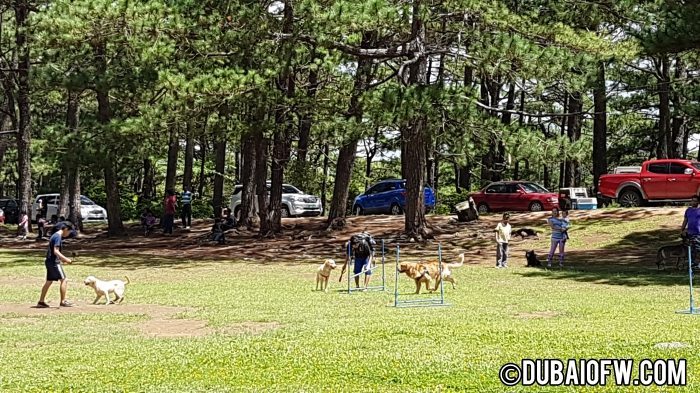 You can also visit the Baguio Botanical Garden, Wright Park and all the other parks within the city. Then there's also the famous  Camp John Hay. This massive place is home to different hotels and restaurants. People also go to Camp John Hay to have picnics. Since this place is huge, different gatherings are held here.
This place is also famous among photographers who prefers the place for photo sessions. Camp John Hay is surrounded by huge pine trees and if you're lucky, the fog might just photobomb on your photo shoot.
Baguio Cathedral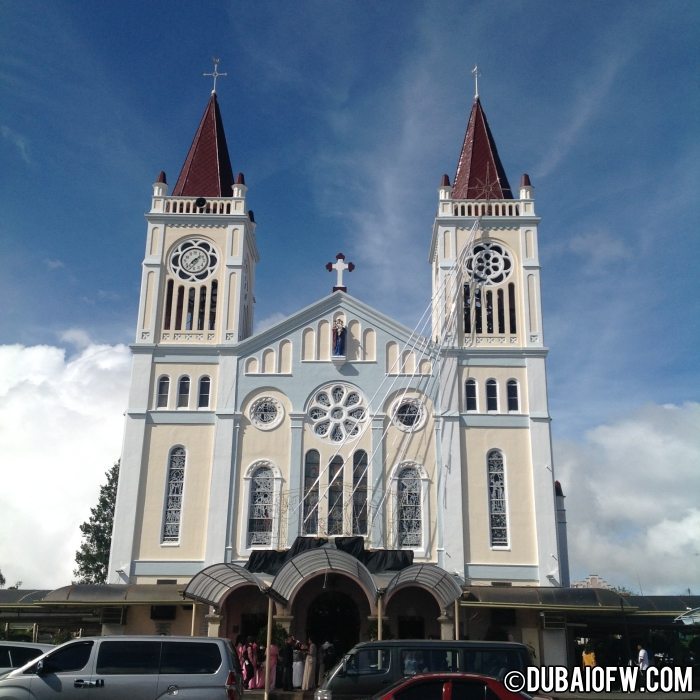 Our Lady of the Atonement Cathedral, better known as the Baguio Cathedral, is a prominent landmark when visiting the City of Pines. The distinctive facade of the church, along with its rose windows and pyramidal roofs is what makes this structure one of Baguio's most visited tourist destinations. The cathedral is situated on top of a hill and overlooks Session Road and the the rest of the city.
You can also visit the Lourdes Grotto and walk the 252 steps leading to the shrine. Once on top, you'll have access to the panoramic view of the city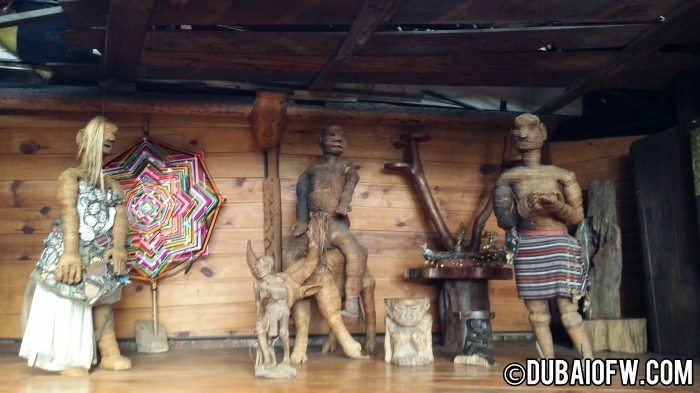 If you are into arts and culture, you should never miss visiting the Tam-Awan Village and the BenCab Museum too. The Tam-Awan Village showcase traditional Ifugao and Kalinga huts. This place has become every artist's haven as different art exhibits and workshops abound to promote the Cordillera region's cultural heritage. The Bencab Museum, on the other hand, showcases different artworks from contemporary artists all over the country aside from the artworks that were influenced by the Cordillera culture. Oh My Gulay along session road houses different artworks too, which you'll surely enjoy to view.
The Mansion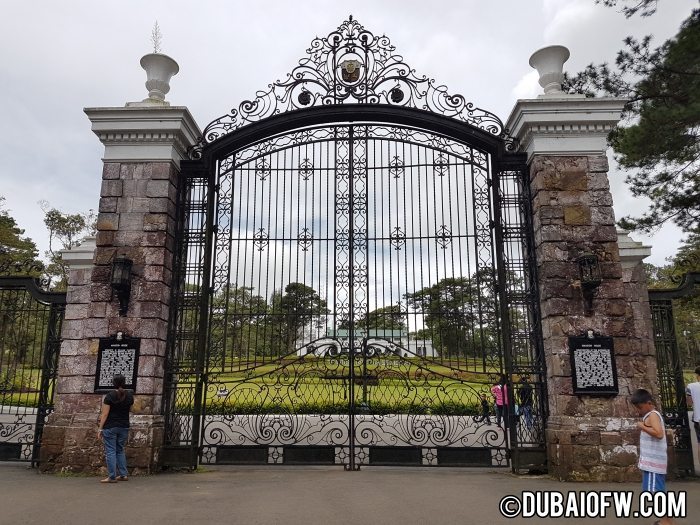 When visiting the famous destinations in Baguio, don't forget to drop by The Mansion, the official summer residence of the President of the Philippines. Due to security reasons, you're only allowed a view of the mansion and its sprawling lawns from the gates of the place.
If you're looking for a different kind of experience, you can check out the haunted Laperal White House, the Cemetery of Negativism and the Philippine Military Academy
Benguet's Valley of Colors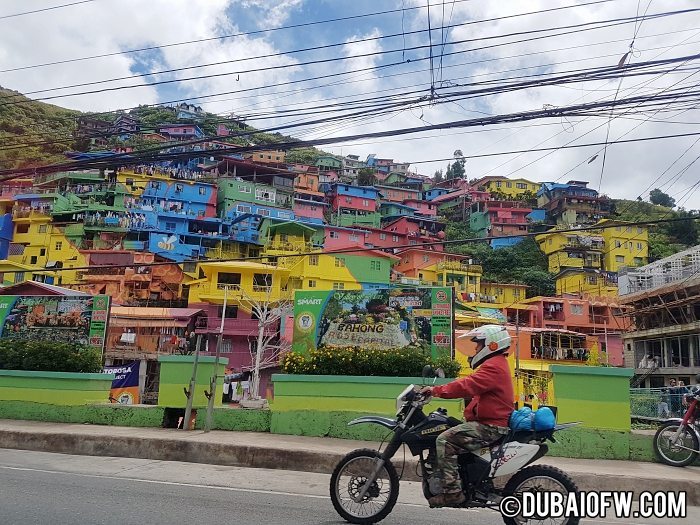 A new attraction making waves near Baguio is La Trinidad's colorful houses, which resembles the Brazil's favelas. Located at Barangay Balili in La Trinidad, Benguet, the community's mountain of houses is not hard to miss when visiting the strawberry farm nearby.
Strawberry Farm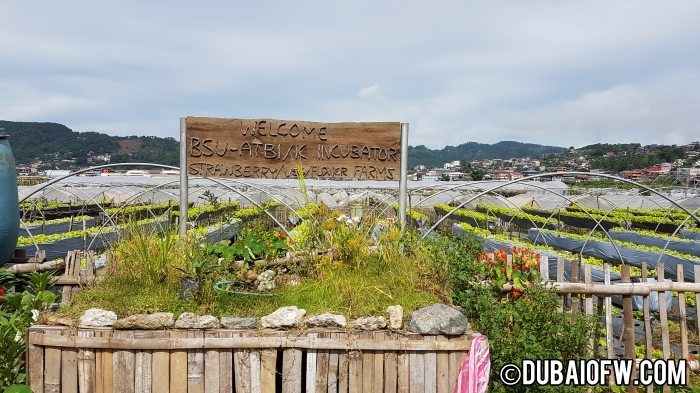 Just a few kilometers away from Baguio City is the famous strawberry farm of La Trinidad, Benguet. When in season, strawberry lovers get to have the chance to pick and harvest their own strawberries. The strawberries are sold cheap when in season too so don't forget to buy as many as you can and enjoy eating fresh strawberries.
Session Road
Your trip to Baguio will never be complete without visiting the famous Session Road. One may think that this is just an ordinary uphill road leading to the Baguio Cathedral and SM Baguio but this road could become your haven when looking for cheap finds and great food. Different food establishments are located in here and whenever you're hungry, just find your way to Session Road and you will never have an empty stomach.
And speaking of food, here's a few items on what and where to eat in Baguio City.
Where to Eat in Baguio City
Te Quiero Tapas Bar and Restaurant
When looking to find a breakfast buffet place in Baguio, consider dining at the Te Quiero Tapas Bar and Restaurant located beside the Victory Liner Terminal just beside Microtel by Wyndham. They also serve a la carte meals for lunch and dinner.
O'Mai Khan
When looking for a unique cuisine, one way to check out is the Monggolian restaurant called O' Mai Khan, which is just a block away from the Victory Liner Terminal. This spacious restaurant serves affordable Monggolian BBQ Buffet, hotpots, appetizers, sandwiches and desserts.
Oh My Gulay
If you are into art, one way to while the time away while in Baguio is to visit Oh My Gulay, which is located at the 5th floor of the La Azotea Green Building along Session Road. This unique restaurant is popular among vegans as they serve only vegetarian dishes. Once you enter the place, you will be greeted with an enchanting garden oasis with different traditional artworks displayed all over.
Ketchup Community

When looking for various meals to try, you will never go wrong with visiting Ketchup Community. This place houses different restaurants and you'll surely have a fit on where to dine with all the yummy food offerings each restaurant serves. There are five home-grown restaurants to choose from at Ketchup Community. Rancho Norte offers Filipino dishes. Green Pepper offers gourmet pasta, salads and steak sandwiches. Happy Tummy offers Thai cuisine while Rumah Sate offers Indo-Malay Cuisine. Canto serves your regular favorite – pork ribs, pizza and burger.
Go Strawberry Binging
Strawberry Taho
If you're a fan of taho, we highly recommend trying out strawberry taho. It's just your usual taho but it's mixed with real strawberry fruit making your eating experience a delightful treat. This can be bought around parks.
Fresh Strawberries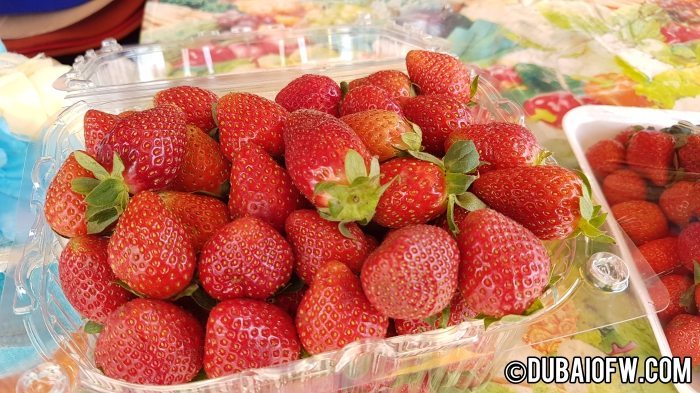 When in Baguio and when in season, eating fresh strawberries is a must. You can find these at the public market or along parks. But and if you want the real deal, better head to the strawberry farm in La Trinidad Benguet. Strawberries are in season from November to May. You can add strawberry picking to your list of things to do in Baguio when you visit during those months.
Strawberry Ice cream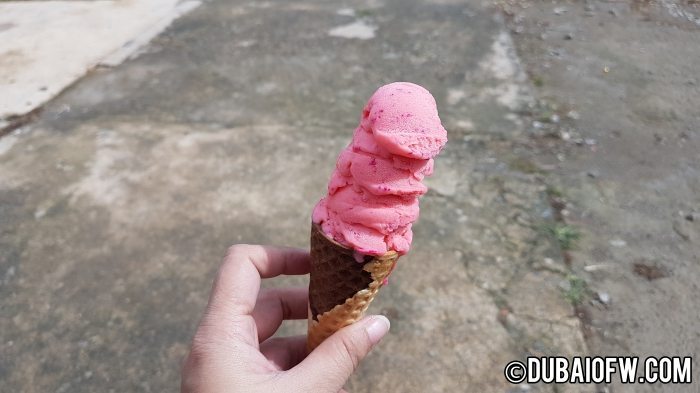 The strawberry flavoured dirty ice creams sold along Baguio's parks and at La Trinidad Benguet's strawberry farm are surprisingly good. These are home-made ice creams with real strawberries added for that authentic taste.
Chocolate de Batirol with infused strawberry flavors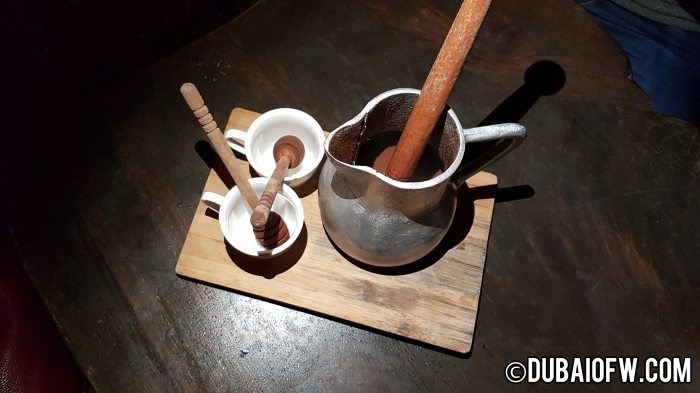 With Baguio's cool climate, a cup of authentic hot cocoa is an ideal drink to keep you warm. You can have one at Tsokolateria Artisan Café and pair it off with fondue.
The strawberry fondue is to die for. You can also pair the hot tsokolate with puto bumbong if that's something you fancy.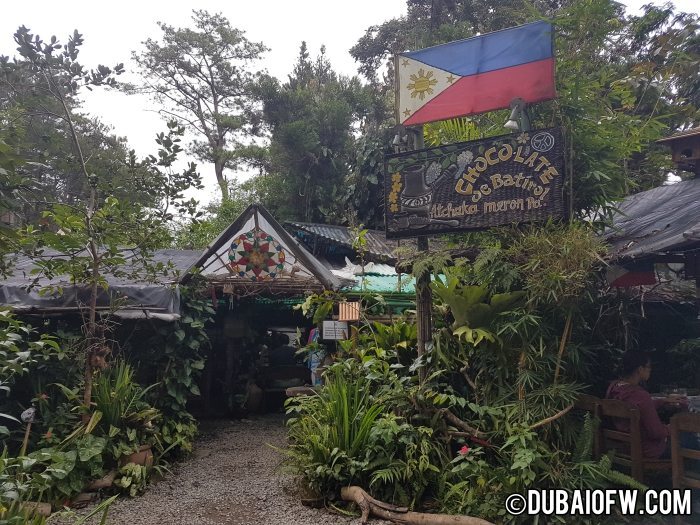 Choco-Late de Batirol also serves authentic hot cocoa drink. The cacao's came from Pampanga.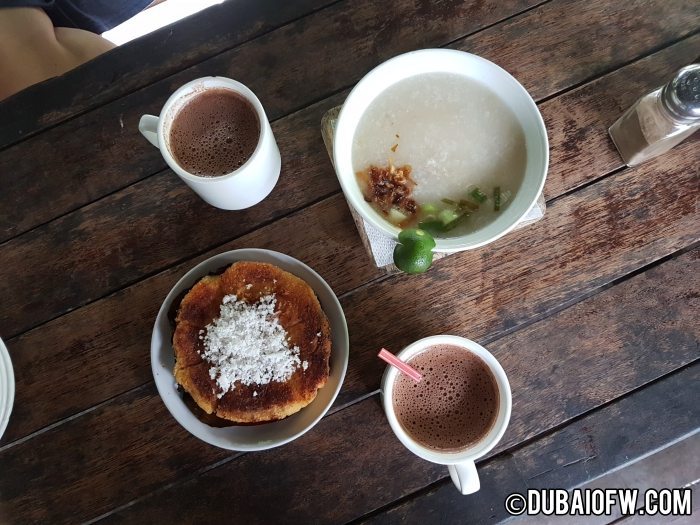 This drink is best paired with any of their merienda snacks like bibingka, arroz caldo, palabok, suman sa lihia and turon de langka. And to add flavor to your drink, order the Baguio Blend Chocolate de Batirol wherein strawberry flavor is added on your drink for that unique tsokolate experience.
Strawberry Shortcake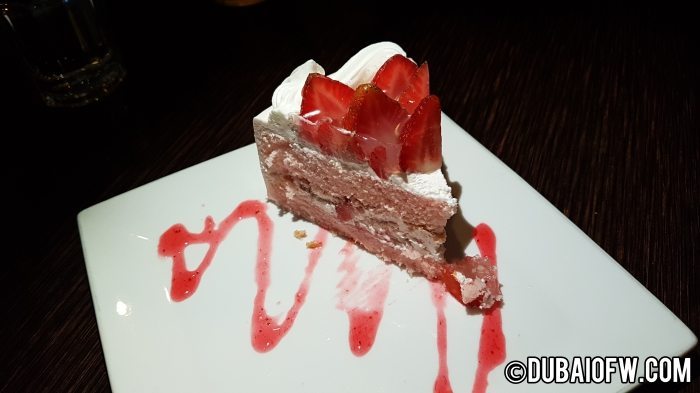 The famous strawberry shortcake at Vizcos along Session Road is a must-try. This pretty cake is a surprise since it's light and not too sweet. You will surely enjoy every bite.
Where to Buy Pasalubong
When visiting Baguio, buying souvenirs could be hard to resist. Wherever you go, souvenir shops abound. You can buy stuff like keychains, shirts, cookies, jams, broomsticks and whatever you can think of. Here's where you can buy the best items on your list.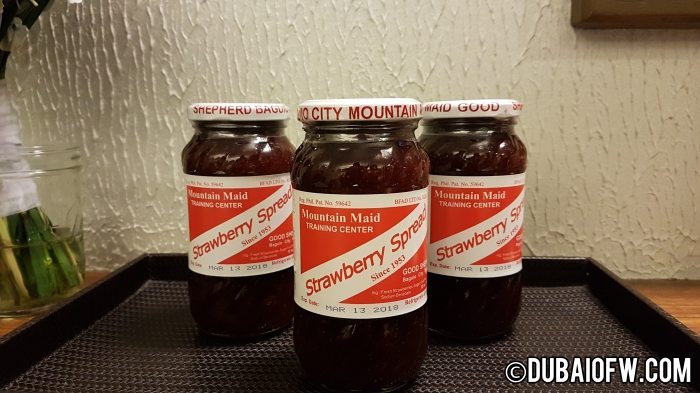 Good Shepherd is the best place to go when buying strawberry and ube jams. Aside from that, they also sell different kinds of cookies, peanut brittle, coffee and other Baguio-made delicacies.
For fresh vegetables, you can always go to Baguio's public market. La Trinidad Benguet's strawberry Farm also sells a wide selection of vegetables and other home products.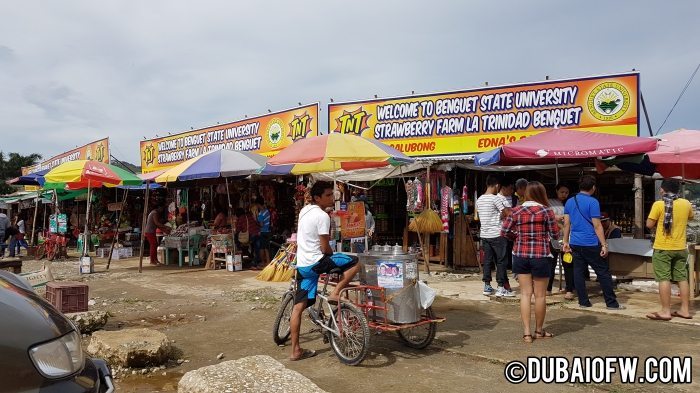 Strawberries and other fresh fruits are best bought at La Trinidad Benguet Farm or at the Baguio Public Market.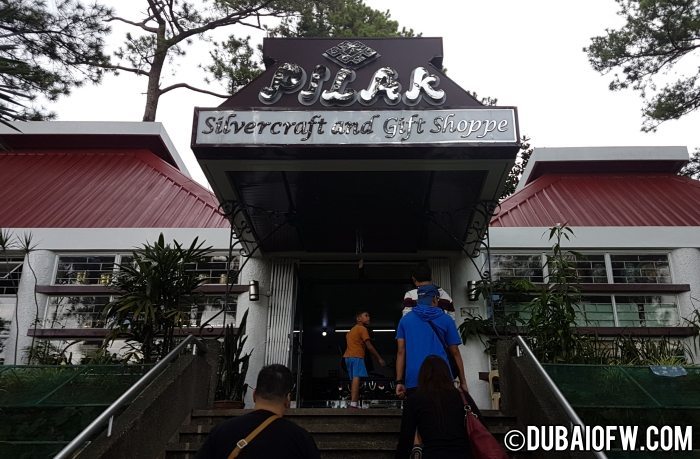 If you are into silver accessories, Baguio City is one of the best places to shop for silver jewelry. Pilak Silvercraft and Gift Shoppe, which is in front of the Baguio Botanical Garden, has a wide selection of silver crafts and are sold at affordable rates.
Where to Stay in Baguio
With so many different hotels spread-out all over Baguio City, you might have a hard time figuring out where to book your stay. The best option for you would be finding a place that's accessible and close to the city proper and this is the reason why choosing Microtel by Wyndham would be the best and practical choice.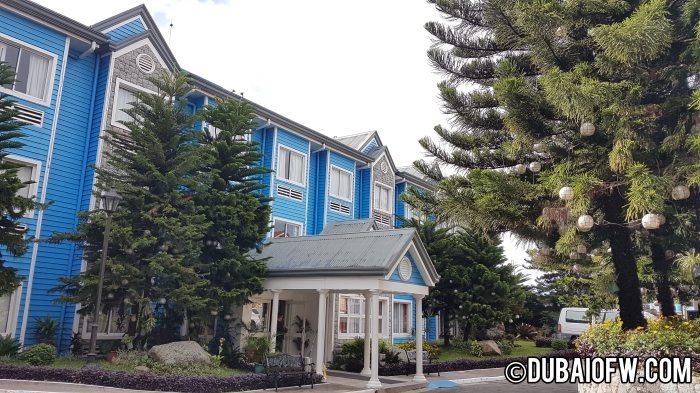 Microtel Baguio can be found beside the Victory Liner Terminal and it's just a walking distance to the Baguio Cathedral, Session Road, Burnham Park and other famous tourist destinations in the area.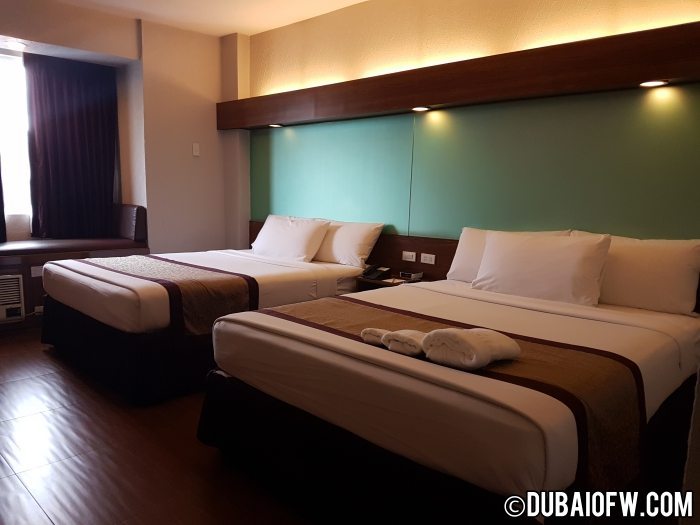 Microtel's rooms are really spacious and their signature chiropractor-approved mattresses will ensure you of a good rest. This excellent hotel in Baguio is also one of the few hotels in the area that has an individually-controlled air conditioning unit, which is quite useful when the sun is at its peak. Microtel's affordable room rates come with free breakfast buffet at their Te Quiero Tapas Bar and Restaurant.
MICROTEL BY WYNDHAM – BAGUIO
5 Marcoville, Upper Session Road,
Baguio City 2600 Philippines
Phone Number: +63 (74) 619 3333 to 34
+63 (74) 619 3342
Fax Number: +63 (74) 619 3344
Email: baguio@microtel.ph
Website: http://www.microtel-baguio.com/
Manila Sales Office
Phone Numbers: +63 (02) 899 7171 | +63 (917) 888 1800
Fax Number: +63 (02) 870 0319
Email: sales@microtel.ph, reservations@microtel.ph
How To Get to Baguio City
To visit Baguio, you can fly from Dubai to Manila or Clark Airport and hire a private car or ride a bus. Travel time is normally 3 hours for private cars and around 4-6 hours by bus.
When exploring different places within Baguio City, you can ride a jeepney, hire a taxi or rent a private car.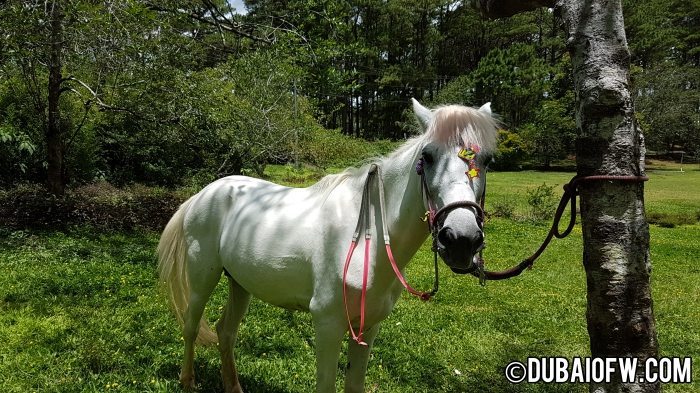 There you have it. Those are some of the things to go and do when visiting Baguio City. Always remember to practice the 'Leave no Trace' principle by making sure you throw your trash at the proper garbage disposal areas in order to help preserve the beauty of Baguio City.
Do you have anything to add to this list? Please do not hesitate to leave a comment below.