Meet Ernesto, an IT engineer who came to the UAE 10 years ago. He started as an IT Technician and worked his way to becoming an IT Operations Assistant Manager. He is the only Filipino in the IT department of an established group of companies, working with Pakistanis for 8 years now.
Learning about Ernesto's career shows that if you are focused, you can be in a higher rank within the same industry. As like any other employee, we might sometimes switch to different fields, but he is proud to have built a well-defined path in his career.
Ernesto also shares his tips to never go idle even if you already have a job. Try to take short courses and learn new skills like driving, baking, etc. as these all add up to your professional profile.
Filipinos who want to dream big, work harder and stay focused at your chosen path, check out our OFW interview and read about Ernesto's experience living abroad.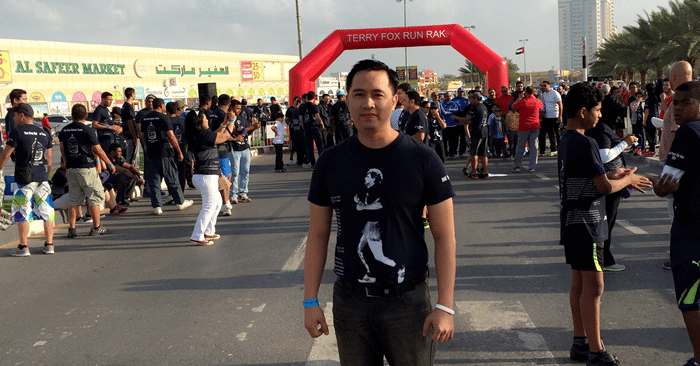 OFW Profile: Filipino IT Operations Assistant Manager in Ras Al Khaimah, UAE
OFW Profile: IT Operations Assistant Manager
Name: Ernesto
Education: Computer Engineering
How long in Dubai: 10 Years
1. Tell me about yourself.
I'm Ernesto Pangilinan Jr, 38 of age. My close friends call me "Estong" while my colleagues call me Ernest. I have been here in Ras Al Khaimah, UAE for 10 years now. I've finished Computer Engineering course. My career started from IT Technician to IT Support Engineer to Network Administrator and now I'm an IT Operation Assistant Manager. Thanks to God for a well-define career path.
2. Why did you come to Dubai?
I heard a lot of stories that IT Professionals are in-demand in Dubai and getting good salary and benefits so I took my chance. I was not mistaken. I came here also to provide better future to my loved ones and family.
3. What were your previous jobs?
Right after my graduation, I was lucky I got a job in Call Center providing technical support to America Online (AOL) members through email and live chat. I'm a call center agent  for about 6 years from 2000-2006.
4. How do you find your current job? Are you happy/satisfied with it?
I found my job as playground of my favorite game. I love what I'm doing. I love troubleshooting and fixing computers. Having a very kind boss, professional colleagues, excellent office ambiance and good compensation is what makes me satisfied with my current job.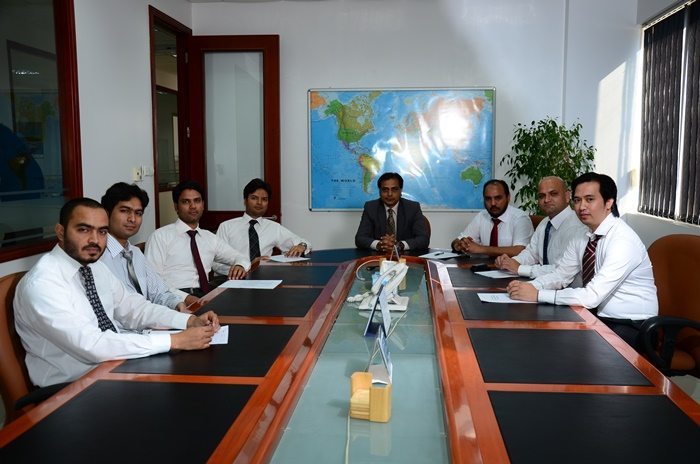 5. Are you able to save in Dubai? Why/How?
Saving is a mind setting goal. If you choose to live luxury life spending beyond your means, you will end up empty pockets and in debt. As for me, aside paying my SSS monthly contribution, I make sure I deposit a percentage of my salary to my bank account in the Philippines every month. Sometimes if I have excess to my monthly allowance, I'm adding it to the savings.
6. Is it difficult to live in Dubai? What are your struggles? What's
life like outside work?
The cost of living in Dubai is very high. I need to tighten my belt to survive. It is difficult to live in Dubai if you have low or average salary. But there are emirates where the cost of living is less or very low like Ras Al Khaimah.
My first struggle in Dubai is interacting with other nationalities, especially when I'm not used to the crowd. Differences like rituals and tradition, food, attitude, even the strong scent, etc. I had to adjust in my earlier years. But now I've learned to deal with them and adjusting to the environment and cultures.
During my day-offs or after work, I head to Corniche to do brisk walking to burn calories, drive around the city for sight-seeing and mall(ing). I also go to gym also when I feel the need.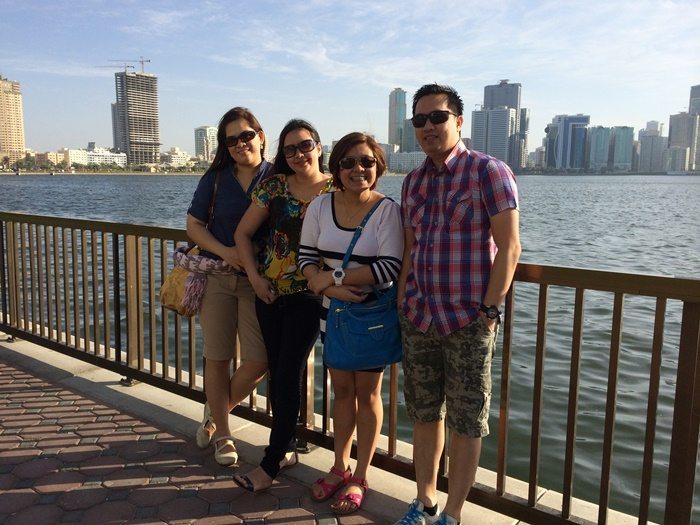 7. What do you Like about Dubai?
Low crime rate, excellent sanitation measures, security of all people, shopping spree and most of all tax-free salary.
8. What do you NOT Like about Dubai?
The obvious answer would be the scorching heat and humidity. I can't stay longer in outdoors during summer.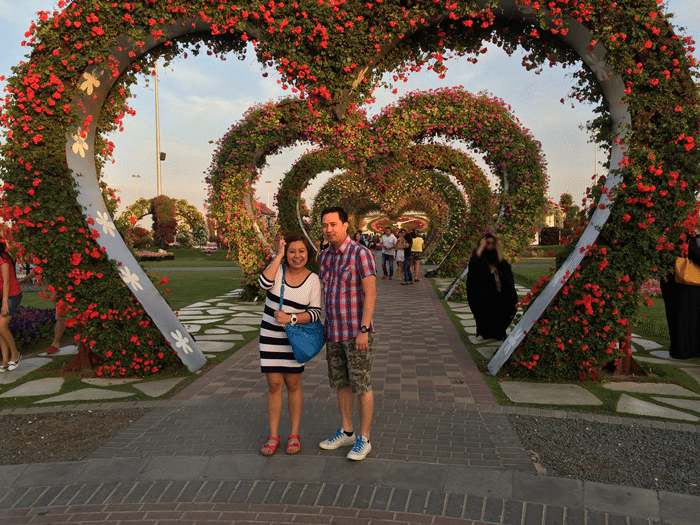 9. What are your plans in your career/family/future?
I'm planning to put up a small business like internet cafe or computer shop providing IT services. I will keep on saving money so when retirement comes, I will not be burden to my loved ones.
10. You have any tips for Kabayans when working/finding work/living in Dubai?
For my Kabayans, don't engage yourself with illegal activities. You must act in accordance or abide by UAE laws. Respect the local culture and traditions. We came here to work and not to cause trouble. Always think of your loved ones before engaging to troubles or quarrels.
For those who are already working here, don't let your mind go idle. Keep on learning. What you know today is obsolete tomorrow especially in IT field. Technology keeps on advancing and upgrading. Take short courses. Learn new skills like baking, driving, cooking, etc. It will add up to your professional career or credentials.
Spend your earnings wisely. Don't shop too much and avoid spending money on unnecessary things. But don't forget to pamper yourself once in a while. It is a reward for our hard work.
For Kabayans who are looking for job, just please be patient and don't lose hope easily. Put or say a prayer for every job application. There are many ways to search for a job. Join FB groups that post local job openings. Browse local job sites and newspaper websites in the internet. And most important, go outside and do a walk-in job applications and drop your CVs. Who knows one day someone will ring you for an interview.
Facebook account: https://www.facebook.com/erniepangie19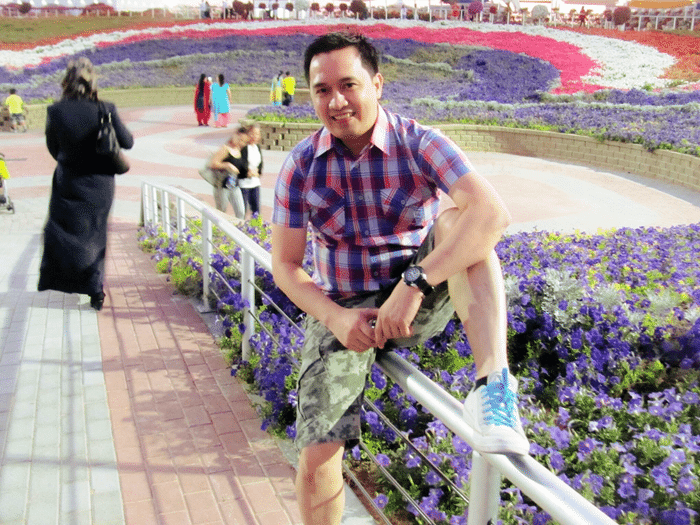 ———————————————–
*Photos provided by Ernesto.
Are you a Pinoy Expat in Dubai? Do you want to be featured in the website? Send us an email telling us you want to be featured at admin@dubaiOFW.com and we will send you the set of questions! Let's help other Pinoys who want to come to Dubai understand what life in the UAE is like through your story.