Recently, we featured the story of an engineer who established an apartment business in the Philippines. Today, we are happy to present our OFW interview with Engr. Donald Deniega, a Planning Manager for a high-rise construction company. He has previously worked in Abu Dhabi and other countries, and is currently living in Dubai with his family.
Fondly called "Dax" by his friends, Donald talks about life in Dubai, citing the steady income, safety, and comfort of living as the perks of living in this city. He also likes the presence of many Filipinos here, as it reminds him of our beloved country. On the other hand, he is not too fond of the hot weather and expensive rent… like many of us, for sure!
Aside from being an engineer, Donald is a vlogger who creates videos about house construction. If you're planning to build a house, you should definitely check out his videos! He also shares some valuable tips on saving money and having an alternative income-generating investment. Let's get to know him more through the following OFW feature!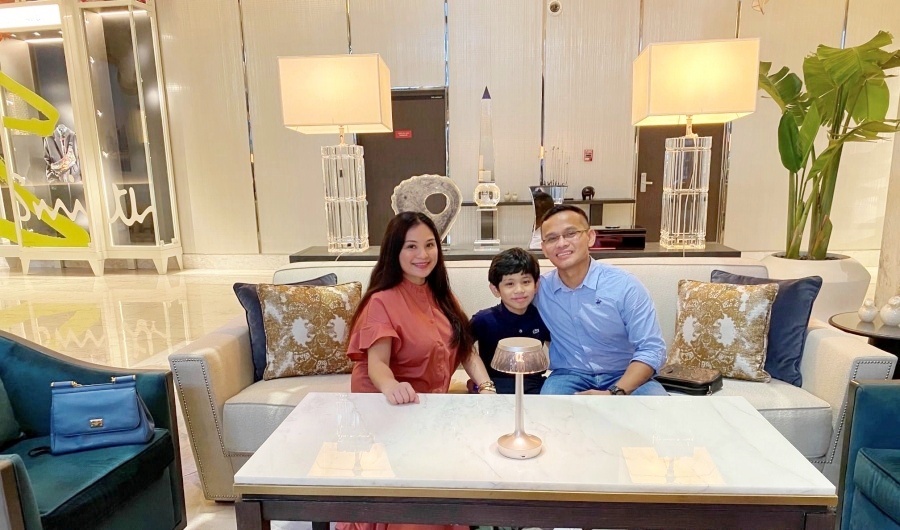 OFW Feature: Donald, Civil Engineer and YouTuber in Dubai
Name: Donald Deniega
Nickname: "Dax"
Age: 43 years old
Current Profession: Planning Manager for a high-rise construction company
Education: Bachelor of Science in Civil Engineering
Years in Dubai: 7 years (since 2014)
1. Tell us about yourself.
Hello! My name is Donald, but my friends fondly call me "Dax." Maybe it's a twisted version of the word "duck" that came from the cartoon character, Donald Duck 🙂 I am 43 years old, working as a Planning Manager for a high-rise construction company. I am a Licensed Civil Engineer, having graduated with a degree in BS Civil Engineering from National University Manila. I have previously worked in Abu Dhabi for 3 years (2008-2010), at the Caribbean Islands for 3 years (2011-2013), then here in Dubai from 2014 until present.
2. Why did you come to Dubai?
At the start, it was because of the attractive salary and the many job opportunities for engineers here in the UAE. Further along the way during my stay, I found Dubai to be a safe place to live in, and transportation is fast and easy.
3. What were your previous jobs?
I have been in the construction field of work for at least 20 years now, and I have worked for various companies. My experiences have taught me the necessary skills and knowledge pertaining to my profession. This profession has also taught me how to treat and value the people I'm working with. Below are some of my previous jobs outside Philippines:
From 2011 to 2013. I was a Structural Engineer for a consultant firm in the Turks and Caicos Islands, involved in designing residential, commercial, and various infrastructure. I was also involved in site inspections to ensure the compliance of our design by clients.
From 2008 to 2010. I was a Project Controls Engineer for a Marine Construction Company in Abu Dhabi, involved in the construction of a big project, which is the Khalifa Port.
From mid-2005 to 2007. I was a Project Engineer for a private construction business, involved in constructing residential villas and commercial buildings.
4. How do you find your current job? Are you happy/satisfied with it?
Yes, I am satisfied with my present job environment, the career growth that I am having, and the right compensation for my job. All of these have led me to reach my seventh year with the company.
5. Are you able to save in Dubai? Or do you have any investments you wish to share?
As an OFW, saving money is always a rule to follow. Dubai is a country that is full of many glittering and "shoppable" places. These are places that offer all the things we could possibly need and avail of as OFWS who are earning money in this country. But if you lose control of your finances, it can lead your situation to spiral down. So I always see to it that the bulk of my salary goes to an investment in the Philippines. That's how I was able to build two apartment buildings: a 16-door apartment and a 17-door apartment.
6. As a family, is it difficult to live in Dubai? What are your struggles? What's life like outside work?
Before I brought my family here, I thought about it thoroughly, even my wife did not rush to follow me here. We discussed the pros and cons; we looked into the budget and the projected cost of living. When we saw that everything was falling into place according to our plan, that was the time we decided that it was time that I should bring my family here.
Currently, my family and I are happy that we are together here. Our son is also happy with his school life here. However, living in a flat in high rise buildings with multicultural neighbors has its certain drawbacks compared to our Philippine residential community, where one can easily and comfortably communicate with one another.
7. What do you like about Dubai?
Here are the things that I like about Dubai: (a) steady source of income from work; (b) safety and free health insurance; (c) connectivity; (d) comfort of living; (e) petrol at a cheap price; and (f) the presence of many Filipinos in the country.
8. What do you NOT Like about Dubai?
What I don't like about Dubai is: (a) the very dominant hot weather; (b) expensive rent; and (c) no road to citizenship or permanent residency.
9. What are your plans in your career/family/future?
One day, we expats shall all leave Dubai. As for me, I see myself as a contractor in the Philippines after four years.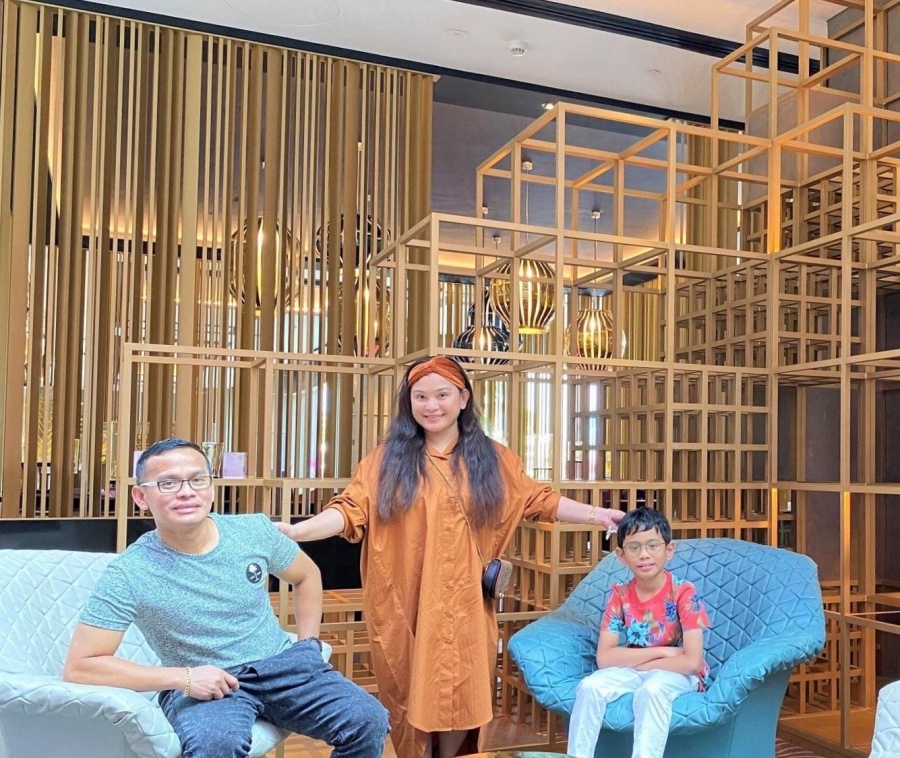 10. You have any tips for kabayans when working/finding work/living in Dubai?
Yes, I would like to share these tips to my fellow kabayans:
Spend your earnings wisely and create a realistic budget that you can follow.
Focus on saving a good amount from your monthly salary.
Think of an alternative income-generating investment.
Connect with Benjun on Social Media
Aside from being an engineer, Donald also happens to be a YouTuber. He features videos on his YouTube channel, INGENIERO TV, where he shares tips on house construction, including planning and estimating costs. Be sure to subscribe for plenty of house construction tips!
Here is one of his helpful videos:
—————-
*Photos provided by Donald
Are you an expat in Dubai? Do you want to be featured in the website? Send us an email telling us you want to be featured at admin@dubaiOFW.com and we will send you the set of questions! Let's help other Pinoys who want to come to Dubai understand what life in the UAE is like through your story.