Everything you need to know about money-making online in the UAE. Due to the current crisis we are facing, it's been a lot harder for people to go to work on an office set-up where they might be prone to getting sick. So, a lot of people have proceeded to start working from home. Unfortunately, not everyone knows any means to make money even when they are at home.
Also Read: Cost of Living and Monthly Expenses in Dubai: An Honest and Practical Guide
This article is to mainly help anyone in the UAE currently looking for ways to make a stable income or provide some cash on the side online while staying safe at home.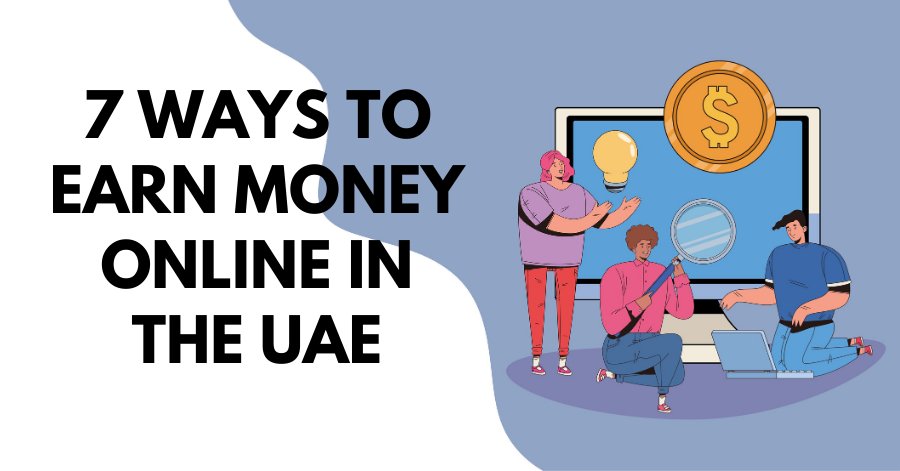 Before moving on with the list of ways to earn money online, you need to know that even in online business in the UAE there's still a law that provides security for the workers as well as the people they will be interacting with (customers. buyers, etc.)
So the question always asked before starting to look for ways to earn money online is: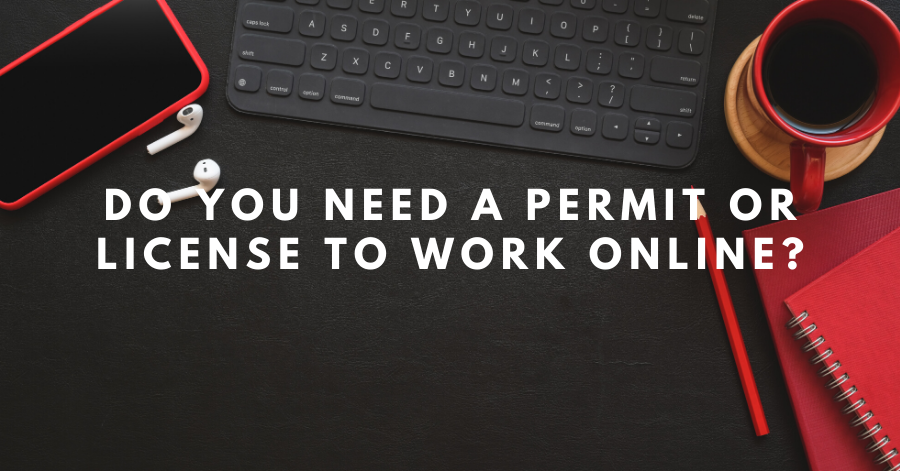 When it comes to selling things online and wanting to get profit from it, you need to make sure that you have what we call E-commerce License. In the UAE they do not allow any random person to launch an e-commerce store and start selling products. If you want to set up an online business you have to apply for that license. It will be issued by the Department of Economic Development in Dubai. To know more about how to get the license you can go here.
When it comes to freelancing you will need to get a UAE Freelance permit, it is now available in many Free Zones based in Dubai, Ras Al Khaimah, and Abu Dhabi. These permits will allow for specialized individuals in the media, technology, and education sections to offer services even if they have a full-time job. To know more about freelance permits, you can go here.
Now remember, permits and licenses differ when it comes to Free Zones, you have to make sure that your current location will fit the online freelance or selling work you're about to do with ease and no complications
With that in mind, here are 7 sure ways to make money online in the UAE.
1.    Freelancing
One definite way to earn income online is using your skills and providing them for people who need it and you can set your own price for it.
There are a lot of websites dedicated to freelancing, people who are skilled in web, mobile application development, writers, graphic designing, editors, and transcriptionists, virtual assistants, marketing experts and a lot more.
Some of those websites are the following:
There is also an option to test websites for money (which counts as freelance work) you can go to websites such as usertesting.com and simply apply to test their websites and give them feedback, they'll pay you back for the feedback you make.
Another option would be to write Ebooks about any topic that you might be familiar with and you can sell it on websites such as; Amazon Kindle, Lulu, Blurb, Tradebit, etc.
Remember to read the guidelines above regarding licenses and permits when it comes to freelancing.
2.   Online Teaching/Tutoring/Translating
In the UAE there are a lot of native citizens that want to learn fluent English or perhaps want to pass an exam preparation test like IELTS and OET to go abroad, people who are native English speakers or someone with the capability to teach English can use that as means to get stable income – and you can all do it Online.
Translators are also in demand in the UAE, if you know more than 1 language perhaps you'll be able to help someone out there that needs translation or to teach them a new language for a price. By using the same websites above you can find a lot of people looking for English tutors or translators as well as other language translators.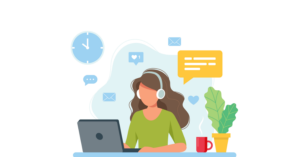 3.   Selling
Now, this option is one of the easiest ones as anyone can sell anything online for a profit.
You can make any arts and crafts and sell it on websites such as www.littlemajilis.com, they are an online creative community that is specialized to be a marketplace for boutique, handmade and artisan products, independent design-makers operate as shopkeepers. The website provides a reduction of start-up costs as shop keepers do not need their own trade license (just make sure to follow and read the website's terms and conditions).
If you're not into arts and crafts you can always sell your old stuff online. A website called Dubizzle is a great app for selling second-hand furniture and electronics to people in the UAE. Due to quarantine measures, it's very unsafe to go to public places and meet people, so using an application for selling your stuff for a price and having it delivered to the location of the buyer is very handy especially with the situation at hand.
Used books (fiction or old books) can always be sold in the UAE, there are a lot of schools who keeps old books as part of their archives in libraries or have them donated in orphanages, you're not only selling it for a good price but you're doing it for a good cause.
You can sell old clothes on websites such as Depop and Instagram. Your unwanted clothes can earn you some easy cash and some shops are still closed due to the recent situation so you'll be able to provide necessities for people who don't have the capability to buy it yet in stores.
Remember to read the guidelines above regarding licenses and permits when it comes to freelancing.
4.   Pay-to-Click Websites and Online Surveys
PTC Websites or Pay-to-click websites have been a trend now for easy cash money online, it's not a home-based job regarding typing or data entry, It's a job online without any investment by clicking ads. Now, there are a lot of websites that may seem like scams so let me share some websites that are proven to be legit.
NEOBUX – a website that was founded back in 2009. This PTC website gives AdPrize in addition to regular pay for clicks. Offers and forums are also provided for extra sources of income. You can earn up to 200 dollars monthly from the comfort of your own home.
CLIXSENSE – one of the highest paying PTC sites that were found in 2007. They pay for clicks but they also give a chance to win 10 dollars every day for their users. There is also an option to make money through their websites through surveys.
Surveys are also a quick money-making method that a lot of people do if you have extra time you can go to websites like Triaba, TgmPanel, and Swagbucks, as they provide surveys that if people answer and provide feedback on they will pay.
5.   Blogging
Blogging is an option especially for those who have a knack for writing. There are a lot of things in the world that people can write about, some even write about their daily lives or their take on specific movies or current trending music.
What's best about blogging is that there are hundreds of websites that provide platforms to start your blogging career. However, it might take some time getting used to it and they pay isn't going to come in instantly, but it's a sure-fire way to make money especially when you run ads on your blog or promote some products (and maybe get affiliated with some companies as well)
If you don't want to start your own blog you can always write for other people's blogs, there are freelance websites out there looking for blog writers of different niches that you can try applying for.
6.   Marketing
Marketing online is one of the big-paying jobs but you will need a platform before you'll be able to market something successfully. If you already are blogging or perhaps already in your freelancing journey, one of the many things that can boost your income as well as your audience/customer counts is affiliate marketing.
Another marketing job you can do is email marketing – there are a lot of NGOs and companies in the UAE looking to reach a wider pool of people, they are always looking for email marketers to provide them a group of people that might help them boost their products.
7.   Travel Agent Jobs
This last online job can be done if you like to travel a lot. There are people out there looking for places to go to in the near future and you can market the places that you've been to and help people plan out their vacations to the places you are familiar with.
Help them look for tips and deals on hotels, transport, tourist spots and get references that they may need in the future. You can also open a website to provide tourists an easier way to research where they can go or perhaps you can write a short Ebook about places you've been to and sell it online.
Be aware that due to the current pandemic traveling is limited, so there might not be a lot of people expecting or planning out traveling for now.
–
With the use of skills, hobbies, and technology you'll be able to work online at the comfort of your own home. The best part about doing online jobs is that there are countless choices and chances you can choose from and at the end of the day you'll not only improve on your skills or learn new talents and hobbies but will also earn money along the way.