Are you looking for ways on how to check your Du balance online? Look no further! You've come to the right spot. Du Telecom is one of the two telecom providers in the UAE (the other one being Etisalat). In case you simply want to know how to check your remaining balance credits, please follow the guidelines we've outlined for both postpaid and prepaid lines.
Also Read: How to Pasaload or Send Load Credit to Du Telecom
Two of the most inconvenient experiences anyone can have nowadays is not knowing how much (prepaid) credits are available on your mobile and not knowing if you've already exceeded your credit limit (postpaid). 
The good news is there are simple ways on how you can check your Du balance whenever and wherever you are for as long as you have some data left or if you have access to the Internet. Continue reading below to find out how…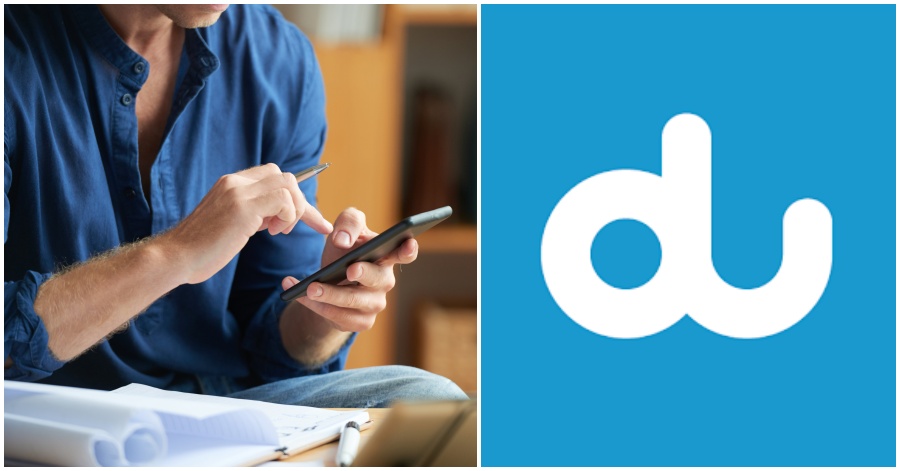 Guide to Check your Du Balance Inquiry Online
There are approximately more than 20 million residents with mobile phone subscriptions in the UAE according to a 2018 report shared by the Telecommunications Regulatory Authority (TRA).
This tells us that a lot of people in the UAE are using mobile phones as part of their daily lives. For those who got subscriptions from Du, one of the major telecom providers in the UAE, did you know that you can check your prepaid and postpaid balance as well as recharge your prepaid account balance online? Here's how:  
Du Prepaid Balance Check Inquiry
Du mobile customers can check their prepaid balance credits using shortcodes. These are codes designed to be shorter and easier to remember than telephone numbers and are unique to each (network) operator.  
#1 You can use the shortcode 

*135# 

for free to check your Du mobile prepaid balance. 
Simply dial the shortcode 

*135#

 or type 'balance' in your messaging app send it to 

1335.

Wait for an SMS containing information regarding your remaining prepaid balance on your du sim.

Note:

 du automatically sends notifications to their users if they've consumed 70%, 85%, and 100% of their mobile data.
Here's a short video tutorial on how to check your du prepaid balance using the above method.
#2 Also, you can check your mobile prepaid balance via Du's official online portal: 
Visit du's official online portal: https://myaccount.du.ae/servlet/myaccount/en/home.html?. 

Log in with your username and password and follow the instructions provided.

Once you've successfully logged in, you will see your account details on your homepage. This includes your remaining mobile credits.  
Note: You will need to have a Du online account to access this page. If you don't have one, just click Register Here beside the Login button and follow the instructions on the page.  
Du Postpaid Data Balance Check

Inquiry
Meanwhile, du postpaid sim card users can easily track their remaining mobile data balance through either of the following methods:
#1 Type 'rewards' and send it to 

1223

.
This is an easy and offline method to check your data or postpaid balance.
#2 Check your balance via the du self-care portal. 
As with the method for checking your prepaid balance online, simply log-in and follow the on-screen instructions provided.  
How to Recharge Du Prepaid Account Balance
There are various ways you can recharge your du prepaid balance on your phone:
Online Quick Recharge

My Account and Auto Recharge

du App

Scratch Cards, Easy Top-up, and e-Vouchers

Payment Machines  

Credit Transfers
Online Quick Recharge
If you have access to the internet, this method is one of the most convenient you can do to recharge your mobile prepaid balance.
My Account and Auto Recharge
This online method not only allows you to recharge/top up your credits but also renew your ID documents, check your daily usage, pay bills, track payments, and many more. 
du App
You can also check your outgoing and remaining prepaid account balance with the same credentials you input in the My Account section on the website. However, there are more options and features available to you if you will check your account using the du mobile app.
One of the advantages you can get from using the du App is setting up the auto-payment facility so you won't miss out on your bills payment. 
You can also take advantage of the app's free mobile payments facility which is available for both prepaid and postpaid customers.
To register your account in the mobile payments facility, you may visit your Selfcare account and enter your credit card details (MasterCard, VISA, Diners Club). You can also register your credit card to activate this facility by visiting any of du's shops in the country. 
The du App is available for download on Google Play Store, the App Store, as well as the App Gallery. 
Scratch Cards, Easy Top-up, and e-Vouchers
du offers a wide range of eVouchers and scratch cards. You may recharge your prepaid credits with options ranging from AED 25 to AED 525 depending on your needs.
Payment Machines
You can also top up/recharge your prepaid account through payment machines available in the UAE. There are approximately 92 stores that allow you to recharge your account through payment machines. 
Credit Transfers (One2One Service)
This feature allows you to transfer credit from your mobile to any other prepaid subscriber anytime, anywhere. This is available for mobile prepaid subscribers with Consumer Prepaid Voice plans (Pay As You Go, Alo, New Alo, VML, and Extra Social) as well as postpaid subscribers and those with prepaid wallets on Elite and Emirati plans.   
To use this feature, you may perform any of the following methods:
Option #1:
Dial *121*[recipient mobile number]*[amount in AED]#

Press 1 to confirm the transaction or 2 to cancel
Option #2: 
Dial *121#

Enter the recipient's mobile number

Enter the amount in AED

Wait for the confirmation message for the transaction from du
Option #3
Dial *135# 

Choose option 2 for One2One transfer, enter the mobile number followed by the amount in AED to be transferred. 

Wait for the confirmation message for the transaction from du
Tips for Using Du's Roaming Services
When traveling from the UAE, it's convenient to avail du's roaming services so you can keep your communication lines open wherever you may be in the world. Du has an extensive partner network across 250 countries worldwide. Here are some things you should know/do to avail du's roaming services: 
Before your trip
Check du's 

preferred partners

 in the country you're traveling to before buying a bundle package that suits your needs for your trip.

To avail du's roaming services abroad, you will need to have a 3G/4G/5G phone. 

To check if your phone's data roaming option is enabled:

Go to Settings > Data Roaming

Switch on Data Roaming  

Send SMS 'Roaming' to 5102 to check if your line's roaming status is activated.

Set up a PIN for your phone and SIM, in case they are lost or stolen.
During your travel

 
Restart your phone when you land in your destination.

After restarting your phone, it will automatically connect to one of the local networks in your country. If it doesn't, you can manually search and connect to your preferred network through your phone settings.

You will receive a welcome message from them as soon as you switch on your phone in the visited country.

At any time you wish to check your data balance, you can use the 

du app

 or visit their online portal: 

mydata.du.ae

.

You will receive an SMS notification once you've used up 70%, 80%, and 100% of your bundle.

In case your phone gets lost or stolen, you can report it to du's hotline service by calling 

+971555678155

 so they can suspend your line for 5 days to prevent the misusage of your line.   
General Usage Tips

 
When calling back to the UAE, replace the first 0 with +971.

To dial +, hold down 0 until the plus symbol (+) appears.

Replace 0 with the designated code of the visited country when calling numbers within the visited country.

Be sure to check the 

emergency numbers

 of the visited country before your trip so you won't need to dial a special area code before the emergency number.

You can make voice and video calls over internet applications using du's roaming data bundles.

During your trip or stay overseas, you can always top up your prepaid line using the du app or 

Quick Recharge

. You can also pay your bills on through the du app or by using the 

Quick Pay

 option on du's official website.

To access your voicemail, dial 

+971555678161. 

The charges are the same as when you make a call back to the UAE.
There you have it. As you know by now, there are plenty of ways you can check your prepaid and postpaid balance through any of the abovelisted facilities provided by du. 
Regularly checking your mobile prepaid or postpaid credits will allow you to track your transactions more efficiently, and more importantly, to manage your expenses accordingly. 
Are you using du's prepaid or postpaid subscription packages? How's the experience so far? What are some cool tips you can share with other mobile phone users who may not be familiar with the many services and facilities offered by du? Let us know by leaving a comment in the section below!
ALSO READ: 5 Tips for Mobile Phone Security When Travelling