Due to the current health crisis, most people are obligated to stay at home and go out only when absolutely necessary, such as when buying food, medicine and other essentials.
Also Read: 8 Best Selling Headphones for Work from Home Online Meetings & Zoom Calls
Consequently, the current circumstances have also resulted in a "work from home" set up for many of us. Suddenly, we find ourselves settling into our own "home office" where we can still carry out our jobs even while staying inside our residences.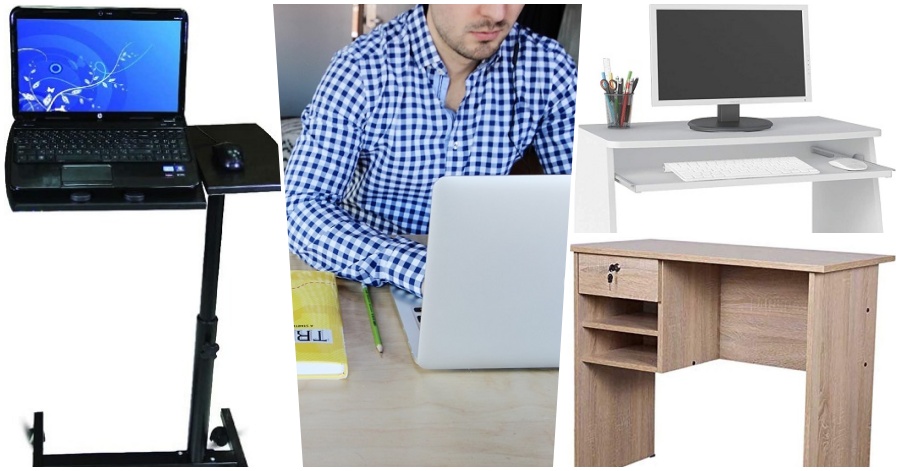 Check Out these Computer Tables for Your Home Office
Working at home involves having the right furniture and equipment for the job. For starters, you'll need a table where you can set up your laptop or personal computer. We've looked around and found some great computer table options, as follows: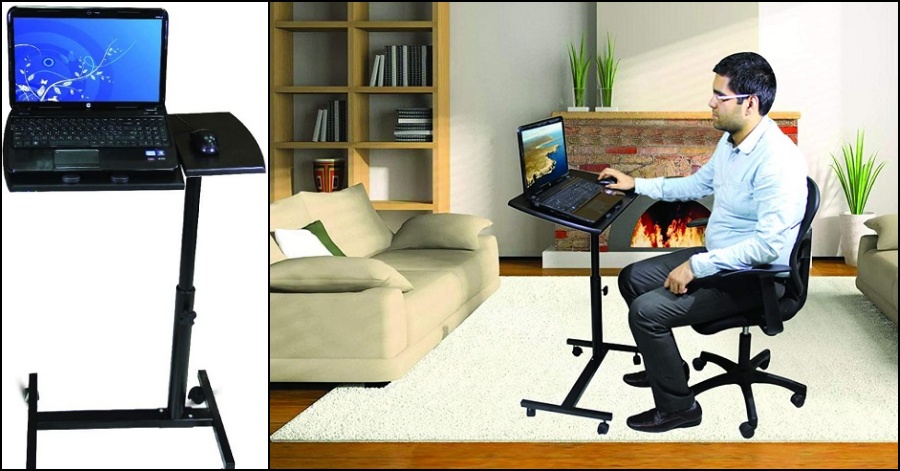 Buy this on Amazon for AED 140.00.
With a desk measuring 60 x 35 cm and a height that can be adjusted from 65-85 cm, this folding table provides just enough space for your laptop and mouse. Made of strong metal, this table is sturdy, durable, and offers excellent value for the price!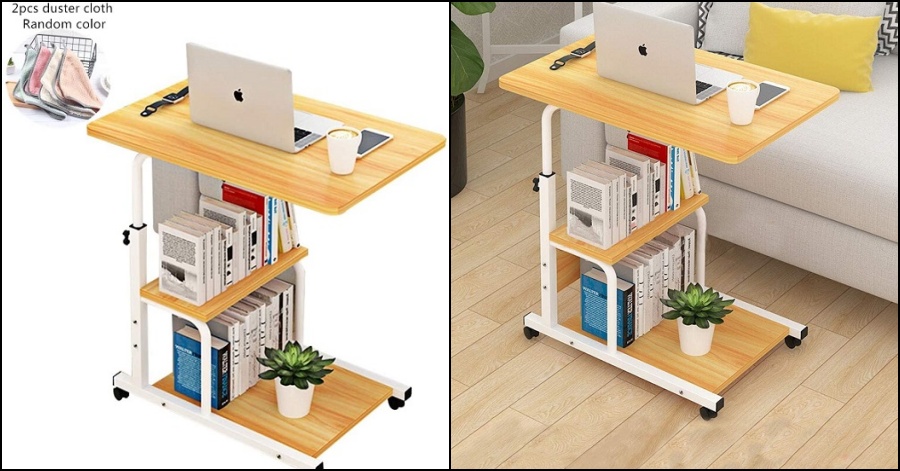 Buy this on Amazon for AED 319.00.
This rolling laptop desk can be used by the sofa, bed, or anywhere in the house! The height can be adjusted between 69-90 cm, which is perfect for kids as well as adult users. The table also has a two-tier shelf underneath, where you can place your books, folders, and snacks. Made of high grade board and a thick metal frame, this desk is sturdy and easy to assemble!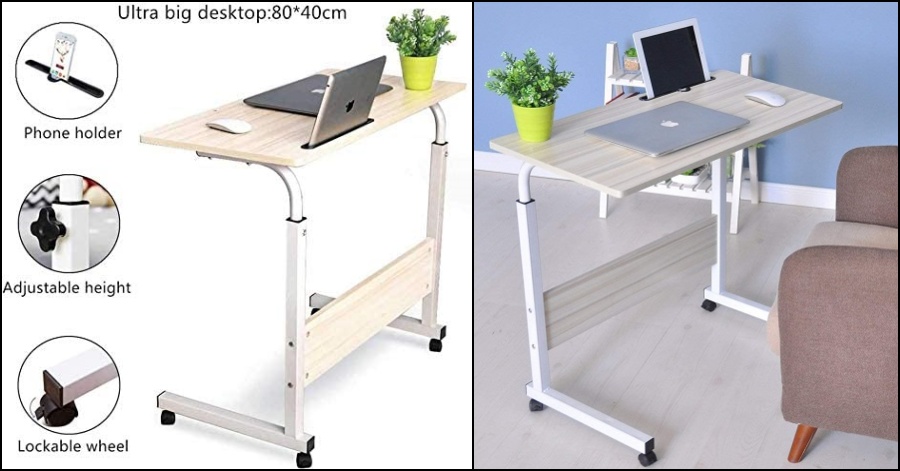 Buy this on Amazon for AED 472.00.
With a desktop size of 40 x 80 cm, this table is suitable for laptops with up to 17-inch screens, with extra space for a computer mouse on the side. It is both movable and lockable, as 2 of the 4 casters underneath can be locked in place. Light, durable, and worth the price, you can take this computer workstation with you anywhere!
Buy this on Amazon for AED 145.00.
Made of thick rugged board and coated with a glossy, oak brown finish — this table would add a simple yet classic look to your home office. It includes two paper racks for your files and folders, plus a lockable drawer where you can keep important documents. Easy to assemble and made of good quality material, this table is certainly a great buy!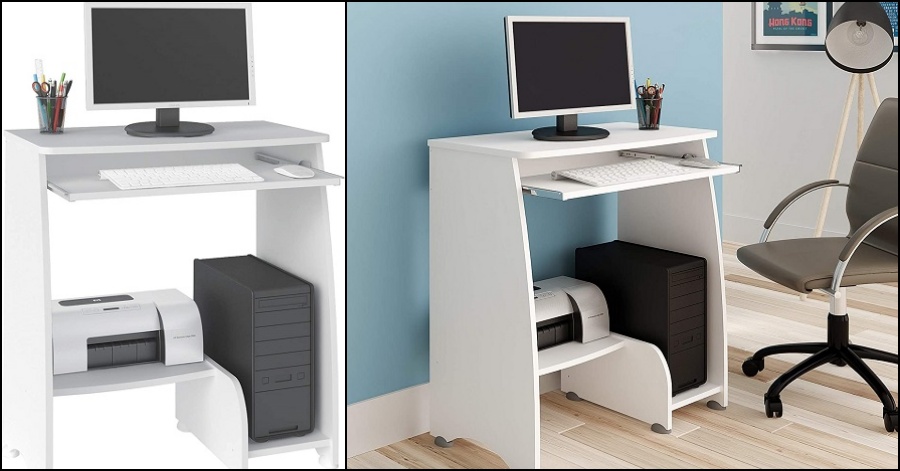 Buy this on Amazon for AED 152.73.
If your work involves using a personal computer daily, this desk is the perfect solution. It has dedicated spaces for your monitor and CPU, along with a slide-out shelf for your mouse and keyboard. In addition, there is a space below for your printer, too! Definitely worth the price!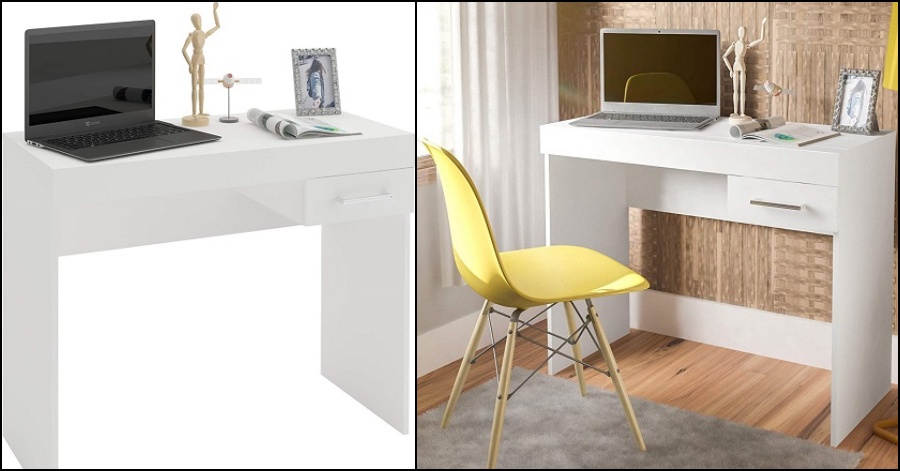 Buy this on Amazon for AED 181.27.
Sleek, modern, and versatile, this compact desk would look beautiful in your "home office." The desktop is large enough to put your laptop and notepad on, and there's a drawer where you can store your pen, paper, and other things. A quality product that's good for the price!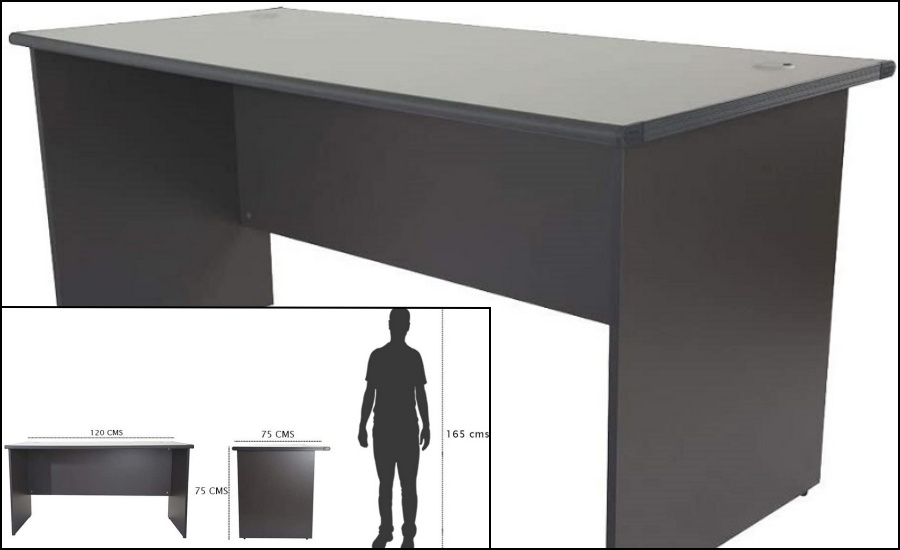 Buy this on Amazon for AED 299.88.
Made of premium quality material and featuring an elegant, modern design — there's nothing "plain" about this office desk at all! With a desktop measuring 74 x 120 cm, it's big enough for your laptop, mouse, notepad, and other items. The classic black colour also makes it easy to match with the rest of your home furniture. Plus, look at all that leg space!
With these computer tables, working at home becomes easier and more convenient. You can stay productive and on top of things, because you've created an awesome home office!