For today's OFW story, we interviewed Ryan, a 36-year-old Filipino who has been living and working in Dubai for 15 years now. He is currently working as an IT Support Engineer for a government organization here in the UAE.
Right after college, Ryan went to Dubai to be with his girlfriend (now his wife) who was already working in the UAE at that time. Together, they saved money for their wedding, while supporting their families back home. Today, they have three beautiful daughters, whom they chat with everyday, thanks to digital technology!
Through their savings, Ryan and his wife were able to build their dream home in the Philippines, a 5-bedroom house that is truly spacious, indeed! They look forward to the day when they can come home for good, start a business, and of course, be with their lovely family. Let us get to know more about Ryan through the following OFW feature!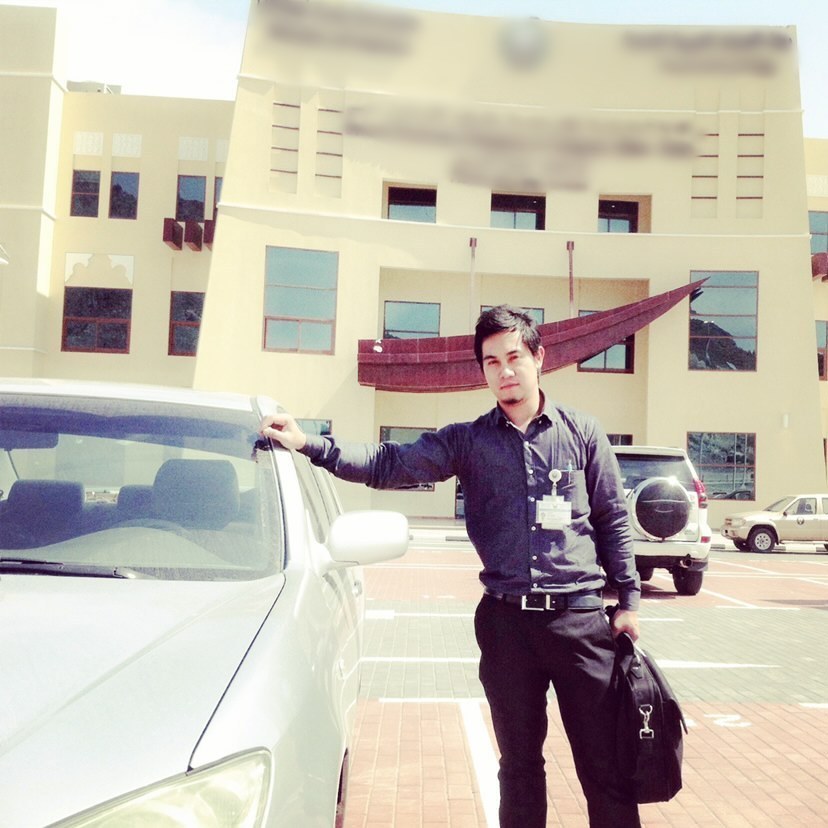 OFW Feature: Filipino IT Support Engineer in Dubai
Name: Ryan Bautista
Nickname: Yan, Rye
Age: 36 years old
Current Profession: IT Support Engineer
Education: IT Graduate, Lorma Colleges, San Fernando City
Years in Dubai: 15 years
1. Tell us about yourself.
Hi! My name is Ryan Bautista, 36 years of age. My family and friends call me "Yan" or "Rye" for short. I have been living and working in Dubai since 2005 (15 years in total). I graduated from Lorma Colleges in San Fernando City, La Union. Currently, I am working in a government organization as an IT Support Engineer.
2. Why did you come to Dubai?
My wife was the first one who came to Dubai, in 2004. I was still studying at that time and I still had one year to finish schooling. We both decided that once I reach Dubai, I would search for a job, we would save some money for our wedding, and of course support our families back in Philippines.
3. What were your previous jobs?
I didn't have any previous jobs back in Philippines because I came to Dubai right after my graduation. My first job in Dubai was as a Computer Operator at Grand Computer LLC; the name of the company was "American Systems" in Bur Dubai. This was my first job when I landed in the year 2005. I had just graduated at that time. After a month, vinisahan na ako ng misis ko (my wife sponsored my visa). Rather, she was still my girlfriend at that time, and now my wife 🙂
4. How do you find your current job? Are you happy/satisfied with it?
I found my first job while I was "walking in." I was visiting every shop/store to ask them if there were any vacant positions. Then before my visa expired — 3 years to be exact — I decided to find another job. Eventually I got hired by the General Directorate of Residency & Foreigners Affairs (GDRFA) Dubai or what we usually call "Dubai Immigration."
Finding this job was not easy, dumaan din ako sa butas ng karayom (it was like passing through the eye of a needle). But I always kept on praying that I would get this job. I even went to church every time I was searching for a job, kahit sobrang init sa labas at sobrang hirap pa ng bus at wala pang Metro noon (even if it was hot outside, public bus transport was difficult, and there was no Metro yet). Imagine, you had to wait every 30 minutes and pay for 1.50 AED per ride! I can say that I am truly satisfied with my job now.
5. Are you able to save in Dubai? Why/How?
Yes, you just have to budget your expenses. You have to write down all the expenses for the whole month, and I buy/spend only for the things I truly need. I am also a Dealer of Essensa Naturale, where you can sell organic products, I've also been into the world of networking, like Supreme Wealth Alliance, and now being a Youtuber. Speaking of which, do check out my YouTube channel, where I talk about life as an OFW!
6. Is it difficult to live in Dubai? What are your struggles? What's life like outside work?
For me, the most difficult part is being away from our 3 kids. But thanks to modern technology, we are able to communicate with them through video chat. I even installed 3 Wi-Fi CCTV cameras at home to check on them everyday, 24/7.
My wife and I had also struggled when we were renting a 1-bedroom flat at Al Nahda in Dubai. We were struggling to budget our expenses because I still had personal loans at that time. We couldn't cover the other expenses, so we didn't have any choice but to withdraw cash from my Philippine bank account (BDO) until we used all the money from it. Recently, my wife's full-time job became a part-time job due to the pandemic, but we are still thankful because they did not terminate her.
Outside work, I am used to staying at home only, watching movies, and playing online on my phone during my 2 days off. I also edit videos for my vlogs during my free time.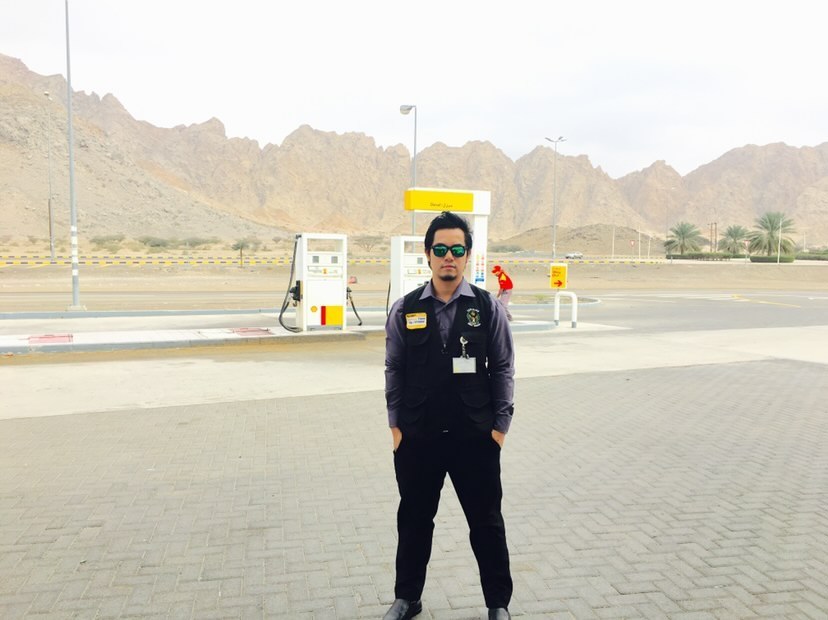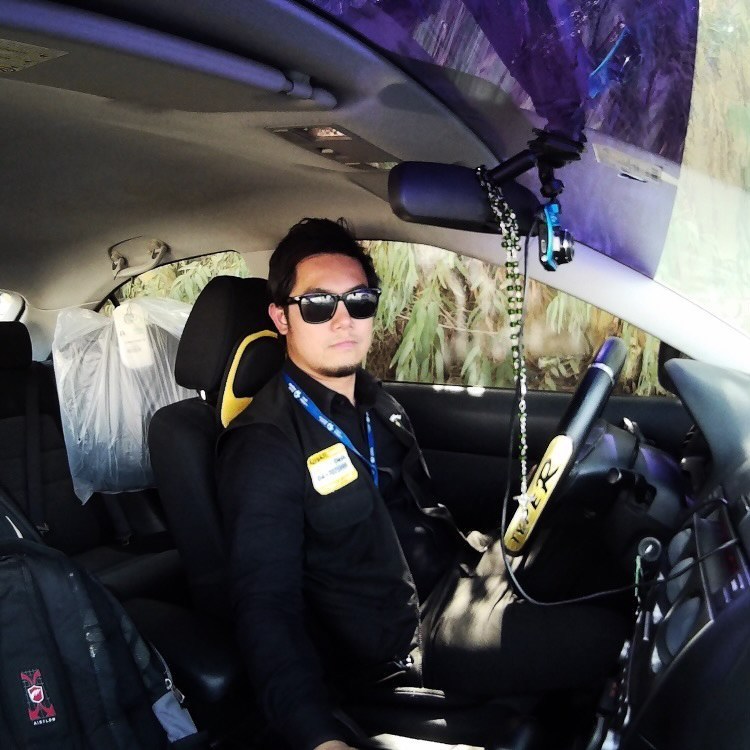 7. What do you like about Dubai?
Honestly speaking, I like everything about Dubai. I like the foods, cultures, and it is safe! The weather is cool during winter, food is everywhere — especially in Filipino restaurants that you can find in almost any place in Dubai!
8. What do you NOT Like about Dubai?
First, the cost of living here is expensive. People who have low income salaries can't stay in a big room unless your salary is high. Also, there are some people who are not well-mannered, especially other nationalities (although not all). And you always have to renew your visa every 2 to 3 years, no matter how many decades you have been in the UAE. I'm not fond of the weather during summer, either!
9. What are your plans in your career/family/future?
My plan is to continue working for as long as I can. I will work hard to save money for my future business when I plan to retire.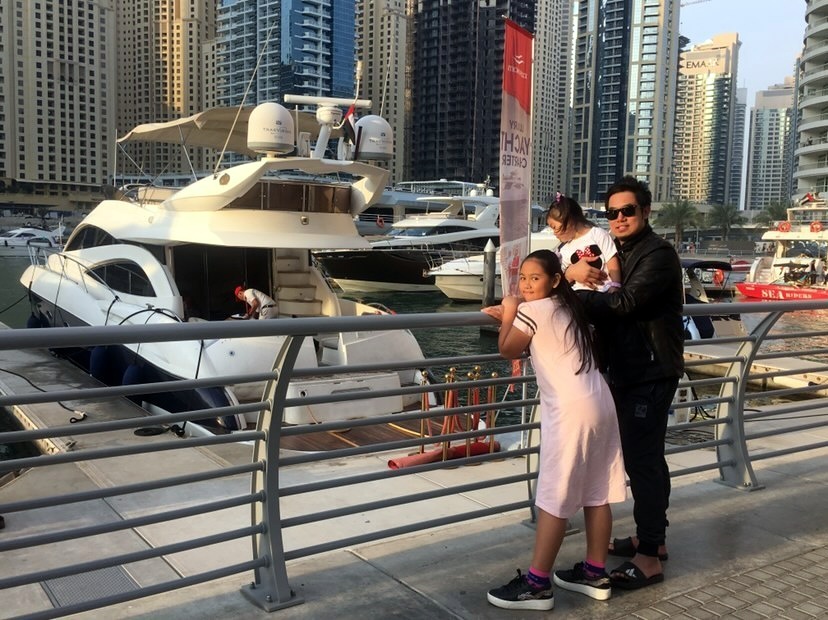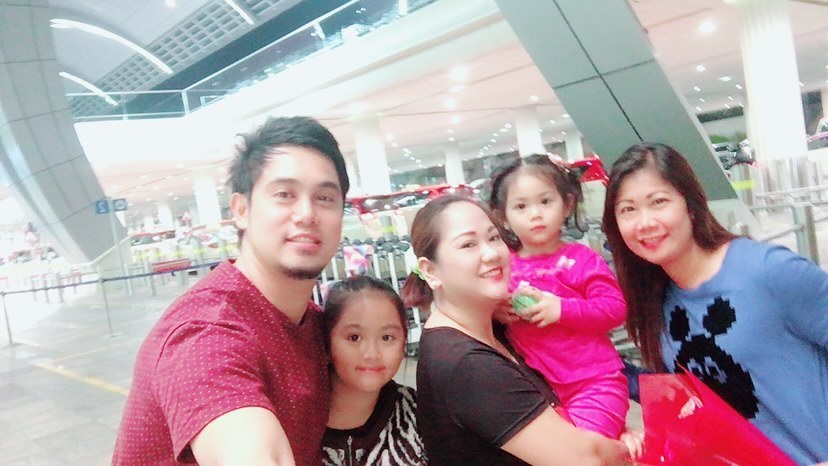 10. You have any tips for kabayans when working/finding work/living in Dubai?
My advice for my fellow kabayans is to always stay fit and healthy. You have to be strong and you mustn't let yourself down. Be humble always. Don't be jealous of others, and don't be too arrogant. Always focus on your goals, and more importantly, always pray and ask guidance from our Lord and Savior, Jesus Christ.
Connect with Ryan on Social Media
To know more about Ryan and his experiences as an OFW in Dubai, you may follow and connect with him through his YouTube channel, Ryan Bautista Vlog.
Instagram: @rynvlogs
Facebook: facebook.com/ryanbautistavlogs
YouTube Channel: Ryan Bautista Vlog
—————-
*Photos provided by Ryan
Are you an expat in Dubai? Do you want to be featured in the website? Send us an email telling us you want to be featured at admin@dubaiOFW.com and we will send you the set of questions! Let's help other Pinoys who want to come to Dubai understand what life in the UAE is like through your story.