I had to renew my residence visa since it was about to expire. With recent changes of eliminating 3rd party typing centers in Dubai, applicants who want to get a UAE dependent's visa need to apply at Amer offices located in various areas in the city. Also, while expired visas have been automatically extended, I renewed this visa beforehand. In case you plan to renew your residence visa, these are the steps that I did to do so.
Disclaimer: The information in this article is based on my experience renewing my visa at an Amer office in Dubai. Rules and policies may change without prior notice. But the goal of this post is to help others who may be in the same situation. If you have any questions, it's best to contact authorities assigned to handle visa questions.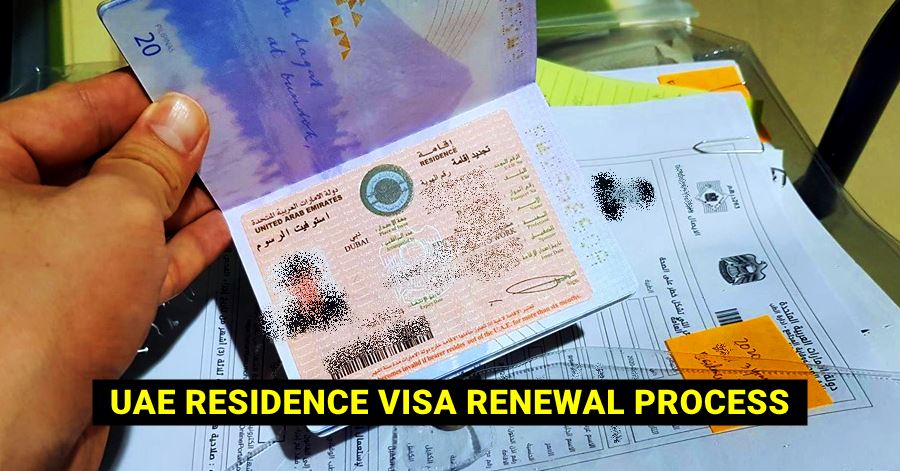 How to Renew UAE Residence Visa in Dubai via Amer Typing Center
As an important reminder, once the existing residence visa expires, there's a grace period of 30 days to renew it. If I went beyond the 30-day grace period, I will pay fines for overstaying or also face legal consequences. So it is very important to be aware of the dates of expiry.
Qualifications
Husband Sponsoring Wife in UAE
For a husband to sponsor his wife, his salary should be at least 4000 AED (or 3000 AED with Accommodation Allowance from his company)
Wife Sponsoring Husband in UAE
For a wife to sponsor her husband, she should fall under the following professions: Doctor, Engineer, or Teacher.  her salary should be at least 10,000 AED. For women to sponsor their children, her salary should be at least 4000 AED (or 3000 AED with Accommodation Allowance from her company).
UAE Visa Application Requirements:
Below is a list of requirements that my wife and I had to secure and present to the staff at the Amer Center. These requirements include the documents needed for both the sponsor and the dependent.
Passport of Sponsor
Emirates ID of Sponsor
Bank iBAN number of Sponsor
Attested Tenancy contract (with minimum 2 months validity)
DEWA – Electricity Bill and Water Bill (Latest)
Salary Certificate of Sponsor (in Arabic) – with monthly salary mentioned
Marriage Certificate (if sponsoring husband/wife)
Passport of Dependent (photocopy)
Emirates ID Renewal Form of Dependent
Medical Check-up Result of Dependent
Step by Step Procedure
Step 1: The first step is to have my medical test. I went to an Amer Typing Center in Garhoud so I could pay for the medical exam. I was advised to go to the nearest Medical Examination Center for Residency by Ministry of Health and Prevention which was located at Al Khubaisi. I had my medical test which is a blood test and waited for 2 days for the results.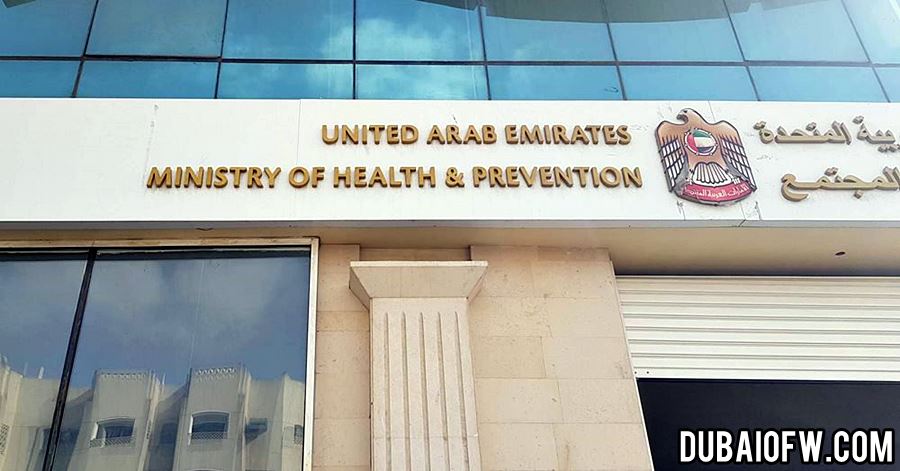 Step 2: Get a Medical Health Insurance. You can apply for a medical health insurance at a dedicated counter in the Amer Typing Center. I paid about AED 750 for the most basic coverage. The health insurance fee will depend on the applicant. Health insurance is more expensive for parents.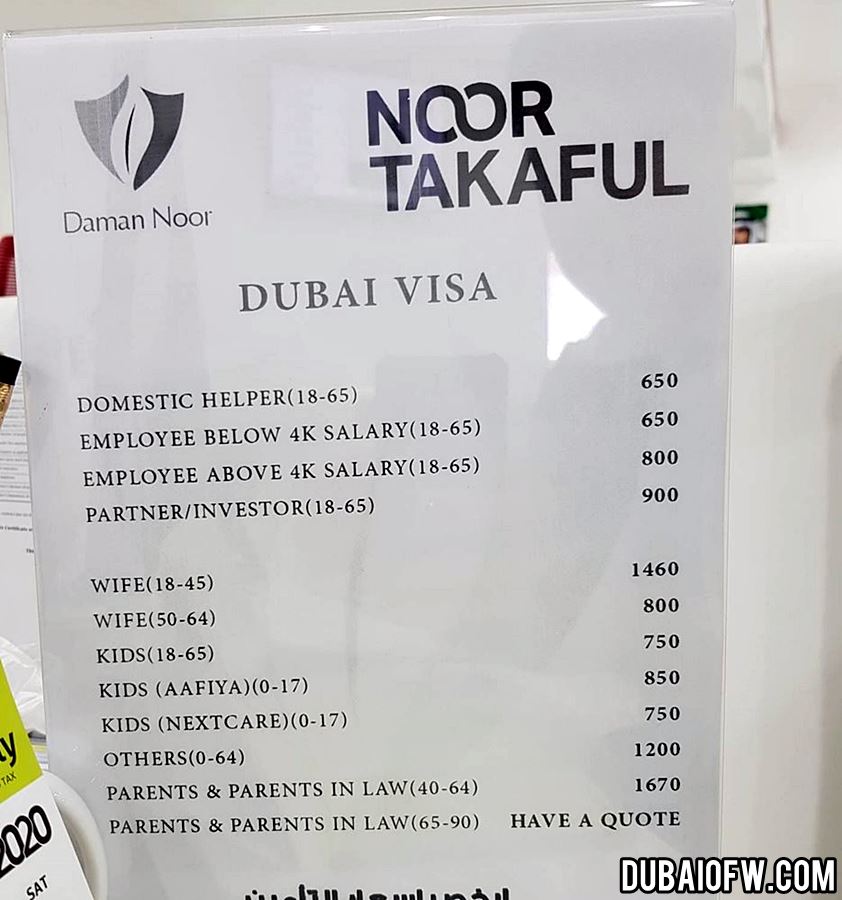 Step 3: Apply for an Emirates ID. There is also a dedicate counter where you will apply for an Emirates ID. Once it is issued, the Emirates ID will be sent to you via postal mail, or you can pick it up at your chosen post office.
Step 4: Present ALL the requirements (mentioned above) at the Amer Center. I presented all my documents at the reception counter. The staff will advise you if there is any requirement lacking. In my case, I actually had to visit the Amer office twice because I forgot to bring my sponsor's Emirates ID. I only brought a photocopy but they need the actual sponsor's Emirates ID.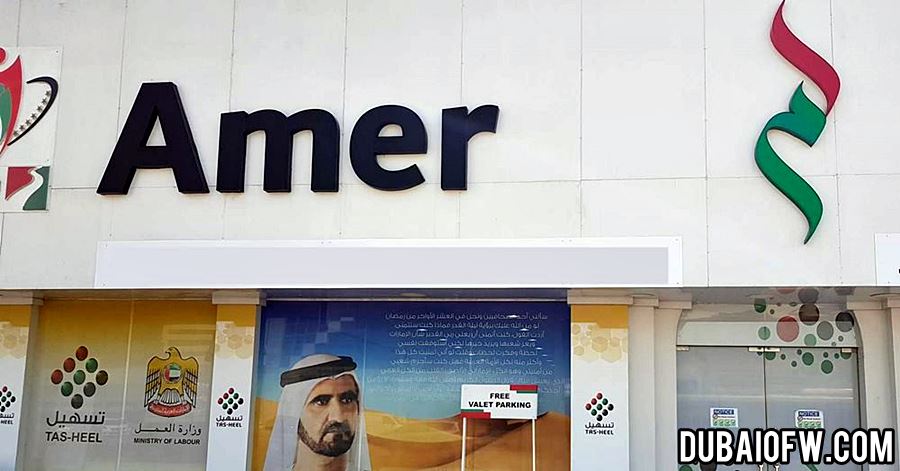 Step 5: Submit all documents. Once all documents are complete, you will be given a queue number for the Amer staff who will process your application. Submit the documents to the Amer staff and pay the corresponding fees for the UAE Visa. The staff advised me to wait for Zajel courier to pick up my passport.
Step 6: Give passport to Zajel Courier for visa stamping. The Zayel service is an official service courier for all government services. The picked up my passport from my home residence so it will be stamped with the residence visa sticker.
Step 7. Zajel Courier will return your passport with the visa stamp. It took about 3 days for the messenger to come back and return my passport with the visa stamp.
Step 8. Claim your Emirates ID once available. I picked up my new Emirates ID in the assigned post office.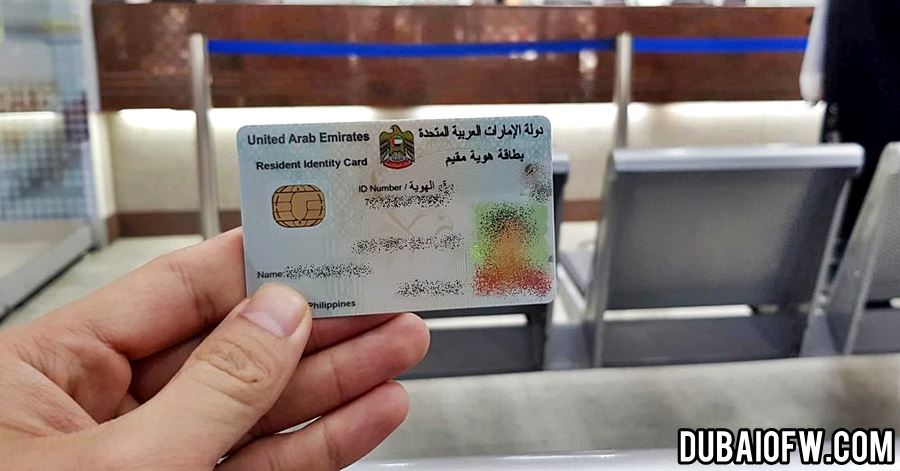 Fees and Charges
Below is a list of fees that I had to pay for the renewal, including the medical tests and the
Medical Exam (Normal) – AED 323.15
Ministry of Health and Prevention – Medical Service Charge – AED 42
Visa Stamp – AED 359.90
Emirates ID Renewal – AED 172.63
Noor Takaful Health Insurance- AED 750
———————
Total = AED 1,647.68
Questions and Reminders
Below are some common questions that may come up if you plan to renew a UAE Visa.
1. Does my sponsor need to be physically present to apply for the residence visa? Technically, the sponsor is the one responsible who should renew the Visa. In my case, thecstaff mentioned that I could apply for the visa if I had all the documents ready. After all, I am already inside the UAE.
2. Health insurance is mandatory in Dubai and Abu Dhabi when you apply for a UAE visa. You will get a fine of AED 500 per month of not having a health insurance. It is your choice which company you would like to get the insurance as well as the coverage. However if you are looking for an insurance for the sake of compliance to the law, you can purchase the most basic package available offered by UAE health insurance companies. Takaful Emarat's price is at AED 750 when I applied for it. The Amer Typing center has a dedicated lane for health insurance application.
3. Bring all the documents with you to make the transaction faster. The papers may vary depending on the family member that you are sponsoring. Since my wife is my sponsor, it is necessary that I present our attested marriage certificates proof that we are definitely married.
4. Process is applicable for first-time applicants. While this is a tutorial for those who are renewing their UAE family Visa, this guide is still applicable to those who are applying for the first time for their dependents – whether you are sponsoring your child, spouse, or parent.
5. No 3-Year Residence Visa? I used to have residence visa valid for 3 years but now it has been changed to 1 year. I asked the Amer staff regarding the application and they said it is up to the GDRFA to grant a 3 year visa or 1 year visa based on their decision.
6. Go to an Amer Typing Center for visa renewal. There are plenty of Amer centers located in Dubai. There are even some Amer offices that are open 24 hours. Find one nearest you. I went to the one located in Garhoud area.
7. For an additional fee, there is an option for a RUSHED processing. Of course there is, this is Dubai after all. But I did not take the URGENT process it as I still had ample time before my grace period expires.
So that's it, this is how I was able to renew my UAE residence visa with my spouse as my sponsor. Again, this should mostly be the same process if you are applying for a visa for your dependents. I hope that this guide has been helpful for you.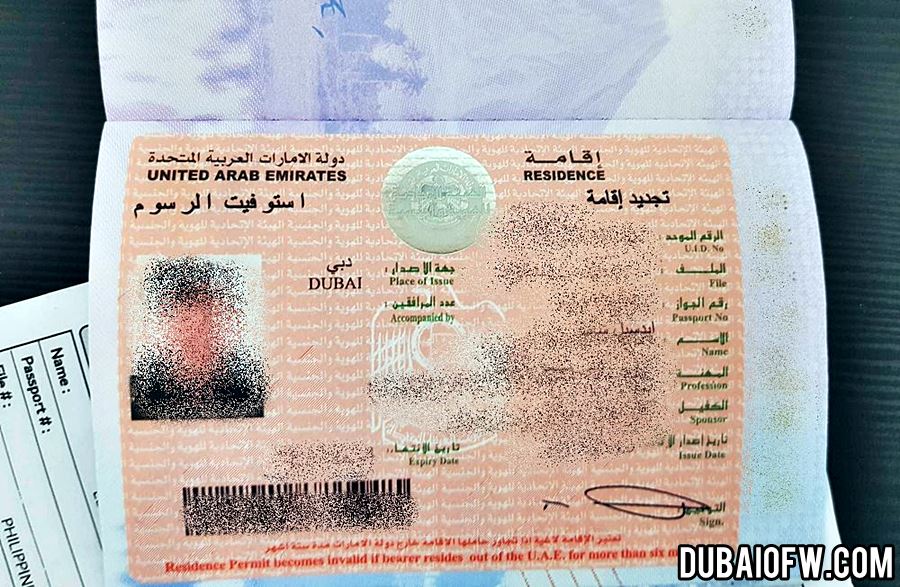 Other Helpful Articles: