Great news for those who want to get UAE residence visas as the GDRFA has announced a new facility where you can apply for a UAE visa in as fast as 40 minutes from your smartphone device!
Also Read: How to Sponsor Your Husband/Wife in the UAE
For many of us who are always on-the-go, taking a seat to perform some paperwork or transactions, especially in a physical office, is already a luxury that many people can't afford anymore.
And this is exactly why smartphones and other mobile devices are considered a necessity in this day and age – to perform simple transactions and other tasks such as filling out forms for applying for official documents.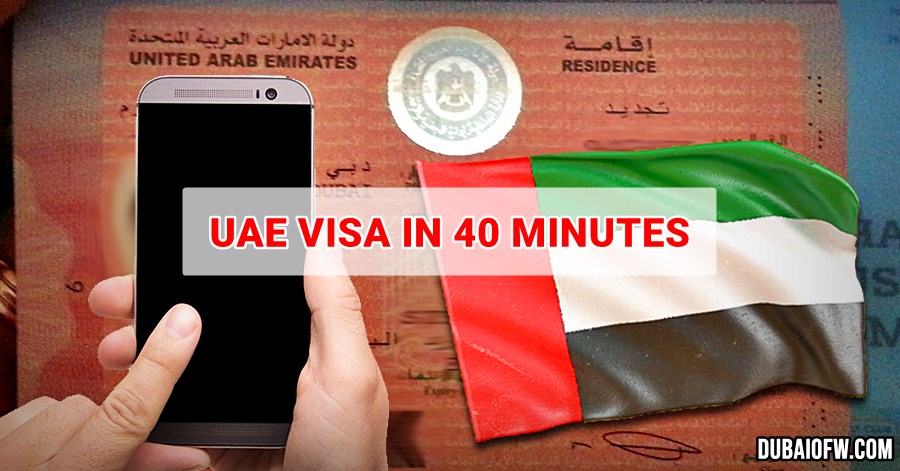 Now, Apply for a UAE Visa With Your Smartphone in Less than 40 Minutes
In line with this, Smart Dubai has launched UAE 'Residency' application services in partnership with the General Directorate of Residency and Foreigners Affairs in Dubai via its Dubai Now application and e-services platform, which allows the emirate's residents to conduct city transactions from the convenience of their smartphones.
The new service facilitates the transactions and procedures required to issue residency visas for members of the community. Since this is an e-service platform, expect it to be flexible and efficient, but more than that, the process will only take less than 40 minutes, sparing applicants the wait and effort to process your important immigration documents! 
The amazing thing about it is that users need only 10 minutes to complete their application, which then takes 30 minutes to two working days to be approved. How convenient is that?
Commenting on this update, Dr. Aisha Bint Butti Bin Bishr, Director General of Smart Dubai, shared: "Developing the bundle of government services offered through the Dubai Now app is in line with the Dubai Paperless Strategy 2021, through which the Dubai government aims to completely digitize all internal and external government transactions, establishing itself as a fully paperless administration by December 2021 and saving more than one billion pieces of paper consumed by Dubai Government entities every year."
For his part, Major General Mohammed Ahmed Al Marri, Director-General of the General Directorate of Residency and Foreigners Affairs in Dubai, noted: "So far, all residency services were only available through our smart channels and 'Amer' service centers located around the Emirate of Dubai. The services include issuance, renewal, amendment, and cancellation of residencies, in addition to amendment of status and transfer of sponsorship."
Interested applicants can avail of these services on the Dubai Now application page.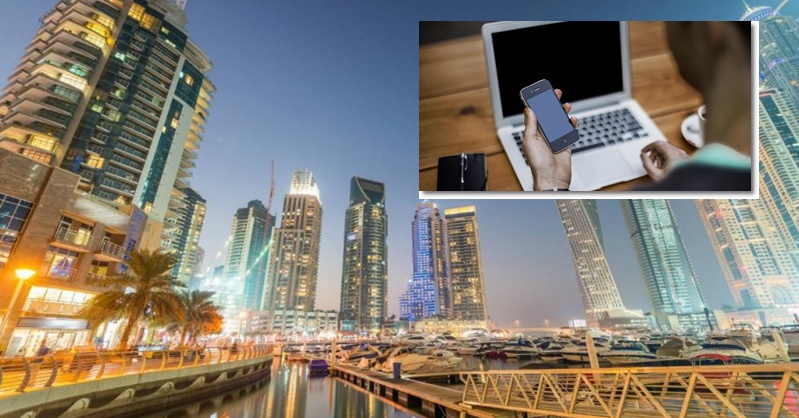 Additionally, Maj. Gen. Al-Marri shared, "In collaboration with Smart Dubai, the Directorate is introducing its services on the app in successive stages, the first of which will be transferring the 'Visa Status' service to Dubai Now, allowing users (individuals or organizations) to determine whether or not their residency is valid, as well as the 'Residency Management' service, where users can renew their residencies or those of their spouses, children, and parents. Phase one will also include a service allowing users to obtain entry permits for their spouses, children, or parents."
When all requirements are in check, visa applications have been simplified and can now be submitted via the smart application and completed in minutes.
ALSO READ: 12 Free E-Services Offered by RAK Municipality