Unless you're a citizen of a Gulf Cooperation Council (GCC) member country, you need a visit visa before entering the UAE. However, there are certain visitors who can obtain a visa on arrival.
ALSO READ: How to Choose the Right Kind of UAE Visa
Depending on your nationality, you may be qualified for a 30-day or even a 90-day visa upon arrival in the UAE. Keep on reading to know which countries and passport holders are eligible for a visa on arrival in the emirates, as well as how to obtain such visas.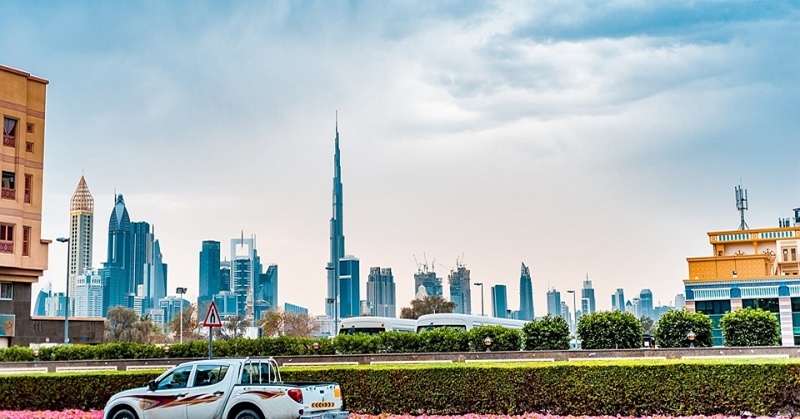 Guide to Applying for a Visit Visa on Arrival
Before anything else, find out if you qualify for a UAE visa on arrival by checking the lists of countries (see below). This type of visa comes free of charge, and there is no need to apply for it in advance. You can use if for travel and leisure purposes, but if you plan to live and work in the emirates, your visit visa should eventually be transferred to a residence visa.
As for the visa on arrival, the prerequisites, requirements, and procedure are pretty straightforward:
Prerequisite:
Minimum 6-month validity on passport
Requirements:
Passport
Contact details of where you'll stay in the UAE
Procedure:
Upon arrival at the airport, your passport will be stamped with a visit visa as you pass through Immigration…. and that's it!

Countries / Passport Holders Eligible for Visa on Arrival
Passport holders from these countries can get a 30-day visa on arrival in the UAE: Andorra, Australia, Brunei, Canada, Hong Kong, Ireland, Japan, Kazakhstan, Malaysia, Monaco, New Zealand, People's Republic of China, Russian Federation, San Marino, Singapore, South Korea, Ukraine, United Kingdom, United States of America, and Vatican City.
NOTE: The 30-day visit visa may be renewed for 30 more days for a fee of AED 625.
Passport holders from these countries can get a 90-day multiple entry visit visa on arrival in the UAE: Austria, Barbados, Brazil, Belgium, Bulgaria, Chile, Costa Rica, Croatia, Cyprus, Czech Republic, Denmark, Estonia, Finland, France, Germany, Greece, Grenada, Hungary, Honduras, Iceland, Italty, Latvia, Liechtenstein, Lithuania, Luxembourg, Malta, Montenegro, Mexico, Netherlands, Norway, Poland, Portugal, Romania, Seychelles, Slovakia, Slovenia, Spain, Sweden, Switzerland, Ukraine, and Uruguay.
NOTE: The 90-day multiple entry visit visa is valid for 6 months from the date of issue. Just like the 30-day visa, you will get this stamp as you pass through Immigration at the airport.
ALSO READ: How to Get a Transit Visa for the UAE
These lists may change from time to time, so be sure to check with your airline or the UAE Embassy before traveling. On the other hand, if your country is not listed, you can apply for a visit visa in advance, through sponsorship by a hotel / tour operator or a resident of the UAE.
DISCLAIMER: The above details are presented for information-sharing purposes only. To learn more about the UAE visit visa on arrival, please visit the General Directorate of Residency and Foreigners Affairs (GDRFA) official website or the UAE Government Portal.