Without a doubt, Dubai is one of the world's top destinations for work, travel, and business. There are plenty of reasons why people choose to work and live in Dubai. Prior to this, they need to apply for a work visa permit upon arriving in the emirate.
If you are thinking about going to Dubai and wondering about how to get a visa, then you've come to the right place! In this article, we have put together a list of the most common questions and answers about getting a visa to go to the emirate.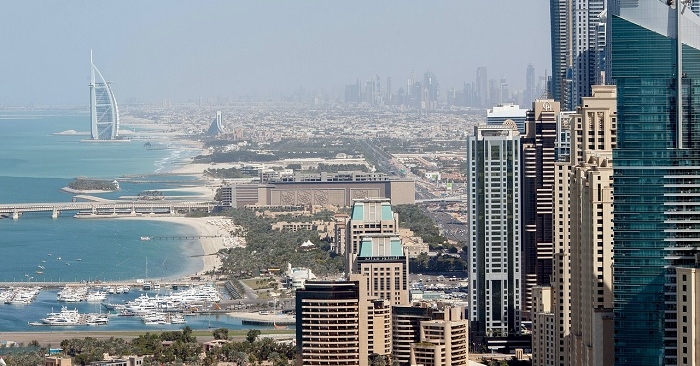 Visa Q&A: Getting a Visa for Dubai
According to the website of the General Directorate of Residency and Foreign Affairs (GDRFA), here are the most common answers and questions about getting a visa for Dubai:
#1 – How do I get a visa to go to Dubai?
You can get a visa-on-arrival in Dubai if you are a citizen of a Gulf Cooperation Council (GCC) country. There are also several countries whose citizens can get a visa upon arrival in Dubai.
#2 – What are the countries whose citizens can get a visa-on-arrival in Dubai?
Aside from GCC countries, citizens from the following countries can get a visa upon arrival in Dubai: Australia, Austria, Belgium, Brunei, Bulgaria, Canada, Croatia, Cyprus, Czech Republic, Denmark, Estonia, Finland, France, Germany, Greece, Hong Kong, Hungary, Iceland, Ireland, Italy, Japan, Latvia, Liechtenstein, Lithuania, Luxembourg, Malaysia, Malta, Monaco, Netherlands, New Zealand, Norway, Poland, Portugal, Romania, San Marino, Singapore, Slovakia, Slovenia, South Korea, Spain, Sweden, Switzerland, The Vatican, United Kingdom, and United States of America.
#3 – What if I'm not a citizen of a GCC country or any of the countries listed above?
Citizens of all other countries should apply for a visa through the nearest United Arab Emirates (UAE) embassy or travel agent.
#4 – What are the different types of visas?
There are two major types of visas: visas for visitors, and visas for residents. The visa you need will depend on your nationality, your purpose for going to Dubai, and the length of your stay.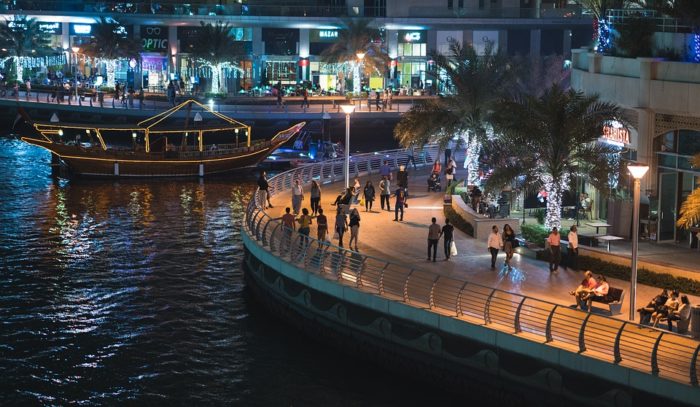 #5 – How do I apply for a visa?
The procedure depends on the type of visa you need, whether it is a visit visa or residence visa.
#6 – How do I apply for a visit visa?
To apply for a visit visa, you need a sponsor. This is a person or organization who is responsible for your stay in Dubai. Your sponsor may be:
a hotel or tourist company, which can apply on your behalf for a 14-day service visa, 30-day tourist visa (that may be extended to 40 days), or 30-day visit visa (that may be extended for 30 more days)
an airline or airline handler, which can apply for a 96-hour transit visa on behalf of their crew members
an organization based in the UAE, which may apply for service visas and visit visas
an individual (relative or friend), who is already a resident in the UAE and can apply for a visit visa on your behalf
#7 – How do I apply for a residence visa?
This depends on whether or not you are going to work in Dubai. If you are coming as an employee, then your visa should be applied for by your employer. Meanwhile, if you are not going to work and are simply joining your spouse or parents (who are UAE residents), then they can apply for your visa as a sponsor.
#8 – How can I get a visa if I am a businessman or self-employed?
Your local agent or company will be your sponsor in this case. Notably, if your company is based in a Free Zone, your sponsor will be the relevant Free Zone Authority.
#9 – Can I work in Dubai even if I am on any visa other than an employment visa?
This is possible in some cases. If you hold a student visa and are studying in a college or university in Dubai, you may work as an intern. Likewise, women who are sponsored by their fathers or husbands may be allowed to work while remaining on the same visa.
#10 – Can I sponsor a domestic helper, such as a cook or maid, in Dubai?
Yes, you can. Check out our guide on how to sponsor a nanny or housemaid in Dubai.
#11 – How much does it cost and how long does it take to get a visa?
The cost and processing time of your visa will depend on the kind of visa you are applying for.
#12 – Where can I learn more about getting a visa?
To learn more about getting a visa for Dubai, you may contact the Amer Service through 800 5111 or visit the GDRFA website.
In addition, if you are already a resident of the UAE and you are planning to sponsor your family, check out these following guides:
DISCLAIMER: The questions and answers presented here should serve only as a guide. The requirements and procedure for getting a visa may change without prior notice. Be sure to visit the official GDRFA website or contact them at "00000" for the latest information.