There are around 450,000 Filipinos in Dubai out of more than 10 million total OFWs around the world and more than 20% of the total OFWs in the entire UAE.
Are you one of us? Are you an OFW based in Dubai too? Or, Are you planning or interested to come here to try your luck in finding a job?
If you answered yes, to any of those… then let me ask you, Why? Why Dubai, of all places? Why not US, Canada, NZ or any other country in the Middle East?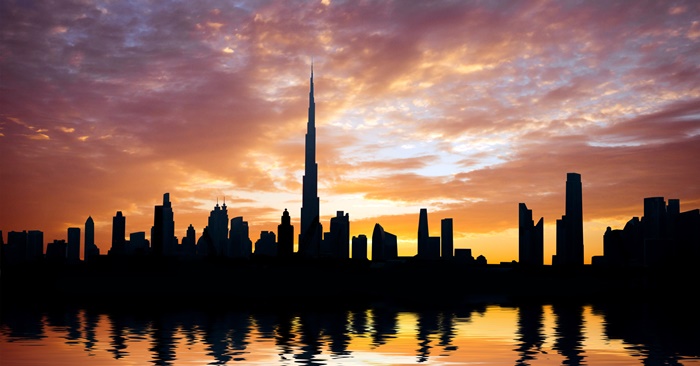 6 Reasons Why Many OFWs Choose to Work in Dubai, UAE
Well, below are just some of the reasons why more and more Filipinos come to Dubai in a tourist or visit visa to live and work here.
1. It's easier to enter Dubai – Unlike other countries like the first three I mentioned above, Dubai is much more "tourist friendly" as they say. First, they wouldn't ask you for a certain amount on your bank account to prove that you have the means to stay here. All you have to do is to ask a friend or a relative to process your papers for you and pay a reasonable amount for the visa and such. Second, you do not need to go to the UAE Consulate for an interview with their immigration officer nor to go there to submit your documents. All you'll need is the scanned copy of your passport for visa processing, money for your visa and plane tickets and a trusted travel agency here in Dubai. Lastly, there's no need for you to wait for a few months for visa approval and releasing because it normally takes only 2-3 days for the entire visa process.
2. It costs less – Compared to other countries where you need to shell out hundreds of thousands of pesos for an immigrant or student visa (including tuition fee), a short term tourist visa (30 days) will only cost you around 500 AED or roughly 6,500 PHP while a long term tourist visa (90 days) will cost you around 1,100 AED or roughly 14-15,000 PHP. But, it's a different type of visa that's why it costs more, you might say. Well, unless you're filthy rich and would just like to live in a different country without working then you can reason out with me, but if you are like us, who wants to go abroad to work, save and provide for our family, then I believe you'll agree with me that it just cost too much.
Note: Please be advised that working while on a tourist visa is illegal. You need to make sure that you have a valid employment visa in order to work. Or else you will face fines and consequences.
3. A relative or a friend is already in Dubai– Almost a third of the OFWs here in Dubai came here on a tourist visa, my husband and bro-in-law for example. Due to the minimal costs and simple process, I suppose, are the reasons why a lot of our Kabayans bring their families here to either work or simply join them. There are also some OFWs here who were enticed by a friend and decided to come here to find a job or simply came here to tour the place.
4. Dubai is an open city – Unlike its neighboring countries in the Middle East, Dubai embraces diversity, not just in people and their culture but also on their faith. You can openly practice your faith or religion here so long as you're also respectful to theirs. They even allowed a Catholic church called St. Mary's in Oud Metha where people with the same faith gather and attend mass.
5. There's a lot of places/attractions to visit – Dubai is the cosmopolitan metropolis of the UAE. There's a lot of Malls that you would see where you can shop or just enjoy the architectural view. Dubai is also home to Burj Khalifa, the highest building in the world; Burj Al Arab, the only 7 star hotel in the world; Palm Atlantis, the newly opened Lego Land, Miracle Garden just to name a few.
Related Post: Places to Visit in Dubai
6.They are accepting applicants on a tourist or visit visa – A lot of Filipinos here, except for the kids of course, decided to come here to look for a job. And, most of the applicants have come while on tourist or visit visa, Filipino or not. Compared to other countries wherein you are not allowed to look for a job while on a tourist visa, in Dubai it's actually the other way around, since employers are looking to hire applicants who are already here to lessen their recruitment cost. You still need to be mindful though, since walk-ins without a scheduled interview is still not allowed here since most of the applications are made online.
These were just some of the reasons why more and more of our Kabayans are coming here in Dubai. Maybe, we'll even be able to see and meet each other here.
---
Author: Rose Imperial

A child of God – saved by His grace, a wife to a wonderful man, mother to the cutest baby on the planet, a doting daughter, youngest of the brood of 6, a good friend, 1 of the almost 10 million OFWs in the world who's currently based in Dubai and now a blogger.
Check out her website: www.theimperialsindubai.com
Facebook Page: https://www.facebook.com/theimperialsindubai/
---
Want to share your story? More details here – Become a Dubai OFW Contributor