Our next feature is about Jan Marc, who has been living in Dubai for 5 years now. He is only 26 years old, but is currently working as a Beverage Innovation Manager for a notable French brand. Not bad for a young HRM graduate from Bacolod!
Despite his young age, Jan Marc's passion and determination are truly inspiring, not to mention his incredible skills! Having several flairtending championships under his belt, it comes as no surprise that he has come this far. What's even more impressive is how he sees daily "struggles" as "opportunities" to learn and become a better person.
Like most Filipinos, Jan Marc once dreamed of seeing The Palm Jumeirah, Burj Khalifa, and other wonders of Dubai. Today, he is living his dream. Read on to know more about Jan Marc's experiences, thoughts, and personal tips on how his fellow Pinoys can also turn their dreams into reality.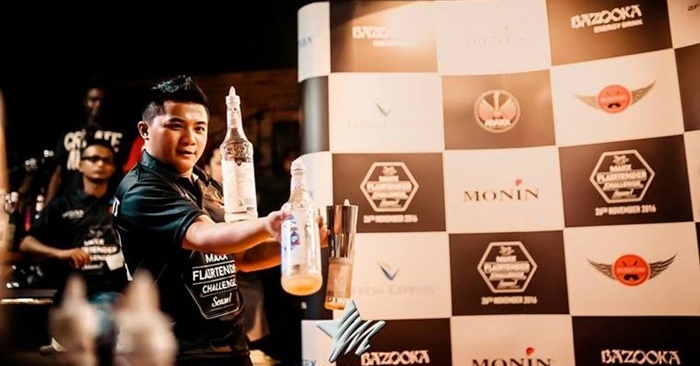 OFW Profile: Beverage Innovation Manager in Dubai
Name: Jan Marc B. Menicable
Age: 26 years old
Profession: Beverage Innovation Manager, MONIN MEIA (Middle East, India & Africa)
College Course: Bachelor of Science in Hospitality Management
Years in Dubai: 5 years
1. Tell me about yourself. 
Hi! I'm Jan Marc Menicable, or Marc, for short. I work as a Beverage Innovation Manager for MONIN Middle East, India and Africa. MONIN is a French Brand of syrups which provide flavor solutions to bartenders, baristas and multi-unit accounts.
I am a graduate of Bachelor of Science in Hospitality Management of La Consolacion College – Bacolod. I have excelled in various flair and cocktail competitions. Recently, I won "Tito's Best Cocktail" during Bottle Tin Is King Competition at Hard Rock Café Dubai. I also hold the title as champion for "Mastah Flair" for Nepal Competition at Westin Hotel. Moreover, I was the first season champion for "Maxx Flairtending Challenge," in which the prize offered me the opportunity to travel to Georgia.
I currently handle the operations of MONIN MEIA Studio and oversee beverage developments based on global trends presentations, product tasting, and menu engineering among regional and local customers. I conduct training on brands, products, and applications in hotels, bars, and multi-unit accounts. I am also involved at the corporate level when it comes to beverage developments, seminars, and training that focus mainly on the global bar industry.
2. Why did you come to Dubai?
With a diverse culture and competitive industry, Dubai opens opportunities for everyone. Despite the fact that we work here to help our families back home, we also can't negate the city's iconic and famous structures that captivate expats like me — Burj Al Arab, Burj Khalifa, and The Palm Jumeirah Islands, to name a few. In addition, the structure of living here is very systematic, efficient and disciplined.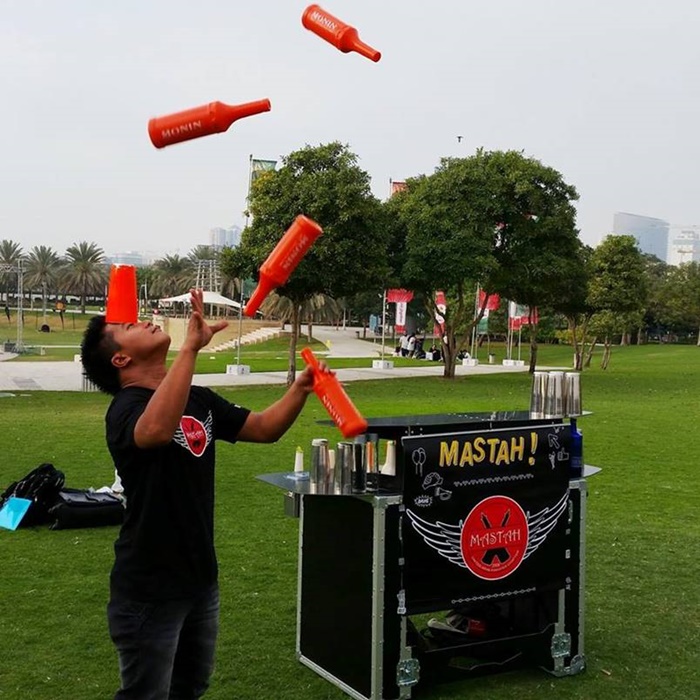 3. What were your previous jobs?
My first job experience in Dubai was with Movenpick Hotels and Resort, in one of their outlets situated at the The Palm Jumeirah, whom my friend Kris Trayfalgar referred. I can still remember back in our homeland, when I was just seeing this man-made creation in magazines. I said to myself that one day I will go and see this place, and voila! Now I am here working and living my dream. After two years, I joined Le Royal Meridien of Starwood Hotels and Resorts as a flair bartender. This is where I developed most of my abilities and skills, which I adopted in my current profession.
4. How do you find your current job? Are you happy/satisfied with it?
I met the MONIN Team way back in 2014, during the Gulfoods Exhibition, where I worked as a bar back/bartender in their booth. From there, I built my connection with them, not only because I was strongly attached to the brand. I was also thinking of the opportunity that someday, I would like to work with them; I wanted to be like them. I always believed in the saying, "surround yourself with positive persons or the persons whom you want to be, because you will learn a lot from them." The time came when they were looking for someone to fill in the position of Beverage Manager. I was recommended by Russel Sanchez, who strongly believed that I would be able to deliver the brand's mission and vision.
Certainly, I am satisfied with my current profession, because it opened the opportunity for me to meet other respected people in the industry. It also allows me to travel to different countries like Paris, Malaysia, Iran, Kuwait, and other places.
5. Are you able to save in Dubai? Why/How?
This is a challenge for most of our fellow Filipinos living in Dubai. Some have been here for almost a decade, but have not saved a single penny. I can't say that I didn't save, but I invested in something because what are we going to do with our savings, anyway? Invest it on something, make a profit, do business. This way, you will generate more income, your savings will grow more, and you can practice being an entrepreneur, which will help you a lot in the near future.
6. Is it difficult to live in Dubai? What are/were your struggles? What's life like outside work?
At first, yes. The weather, culture, and way of living is totally different from where I came from. However, as time passes by, you tend to adapt and adjust. Struggles? I have a few but I don't consider them as struggles. Instead, I considered them as opportunities, such as working with different nationalities. You will learn to work in a diverse environment and understand their culture better.
Life outside work is simple. During my days off, I usually go on Skype with my family back home, and sometimes I go out to check new places in Dubai with my girl.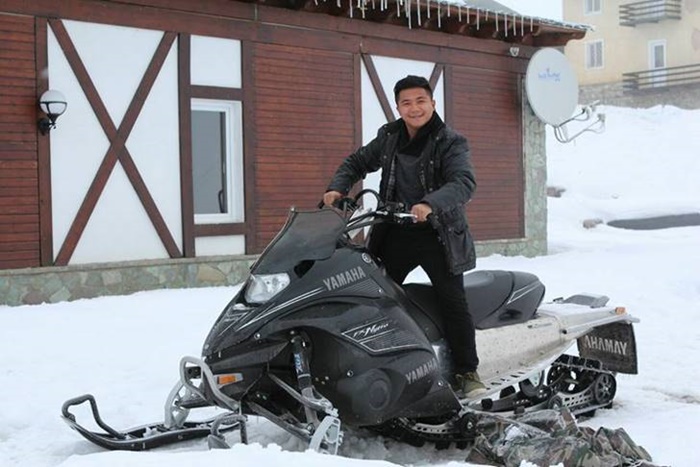 7. What do you like about Dubai?
There's a lot of things to like about Dubai — a modernized city, state-of-the-art architecture, and majestic tourist spots. We should also put into consideration the career opportunities that Dubai has to offer, with new hotels, bars, and restaurants popping everywhere. Certainly, you could land a better career only if you work hard for it and invest within yourself a sense of leadership. Also, the lifestyle of Dubai is so efficient, comfortable, and safe. For sure, a few years from now, Dubai will be the center of everything, not just geographically, but modern, civilized, and advanced technologies as well.
8. What do you NOT Like about Dubai?
Well, I guess everyone will agree with me — the summer weather in Dubai is absolutely hot, which can rise up to +50C!
9. What are your plans in your career/family/future?
At the moment, I am happy with my career. My colleagues give me motivation everyday, and everyday I learn something new from them. I don't get bored; rather, I am excited with the new things I learn from day to day. Thinking of the future, my plan is to have an established business of my own, but this still has a long way to go because I'm still thinking of what business I would do.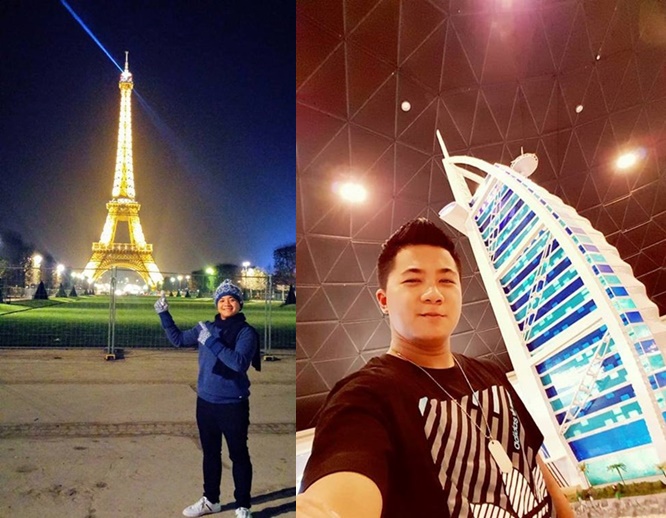 10. You have any tips for Kabayans when working/finding work/living in Dubai?
At first, it might be challenging and tough to work in Dubai, especially with other cultures. But this is just in the beginning; so don't give up. Keep in mind that in every challenging situation, there is always a solution. Put passion in everything that you do, make it a hobby, then fulfillment will just follow. Stay humble. Remember the saying, "keep your feet on the ground, but your eyes on the stars."
When in Dubai, think of the future. You will not stay here for the rest of your life so better yet, you are here, invest in other sources of income and don't just rely on one source of income. Many good ideas don't come overnight, so think about it — what will work, what would do better, how are you going to do it, and make a difference now! Aim high but stay focused!
Finally, remember what Jonathan Yabut said, "You can never be too small to dream big."
———————
*Photos provided by Jan Marc
Are you an expat in Dubai? Do you want to be featured in the website? Send us an email telling us you want to be featured at admin@dubaiOFW.com and we will send you the set of questions! Let's help other Pinoys who want to come to Dubai understand what life in the UAE is like through your story.