As part of the latest move in the fall out between Qatar and several Gulf countries, the UAE's General Civil Aviation Authority (GCAA) has closed Qatar Airways offices in Abu Dhabi and Dubai.
Since the UAE government issued a statement on cutting diplomatic relations with Qatar, it has also closed the country's airspace, ports, and territorial waters to Qatar. Furthermore, Qatari nationals are given 14 days to leave the UAE; they are also banned from traveling or staying in the country.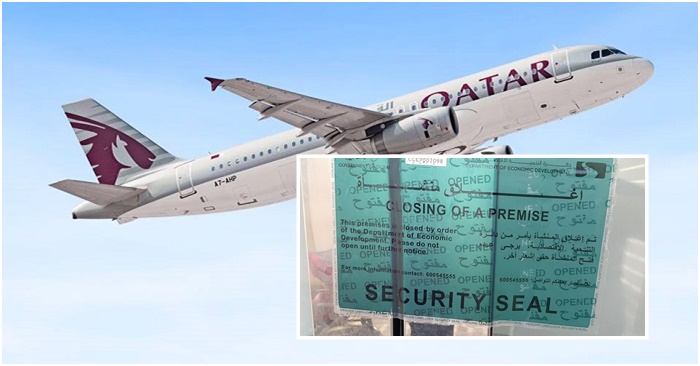 UAE Closes Qatar Airways Offices, Bans Qatari Nationals & Residents
Only recently, Qatar Airways started refunding unused tickets to passengers who have booked flights with them. However, the airline's offices in Dubai and Abu Dhabi have been closed, as indicated by this photo on Facebook:
Consequently, affected passengers who have not yet refunded their tickets will have to go online. To request a refund, they are directed to this link: https://www.qatarairways.com/en/refund-request.html.
Meanwhile, Qatari nationals and residents are now banned from traveling to or via UAE. An official announcement has been released through WAM News Agency: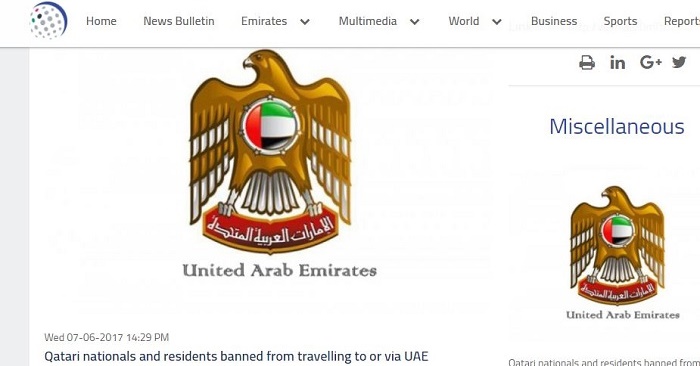 Please read the full statement below:
Qatari nationals and residents banned from travelling to or via UAE
ABU DHABI, 7th June, 2017 (WAM) – "The United Arab Emirates authorities has announced that all travellers holding Qatari passports are currently prohibited from travelling to, or transiting through, the UAE.
In addition, expatriates residing in Qatar and in possession of a Qatari Residence Visa shall not be eligible for Visa on Arrival in the UAE.
This ruling applies to all airlines flying into the UAE."