In a previous post, we talked about how you can apply for a visit visa on arrival in Dubai. This time around, we're going to discuss how you can renew your UAE visit visa. Why? Because we know that you just might want to stay in the country for a little while longer!
ALSO READ: How to Choose the Right Kind of UAE Visa
Did you know that it is possible to extend your visit visa not only once, but twice? That's right! And you don't even have to exit the country to do so… Keep on reading to learn how!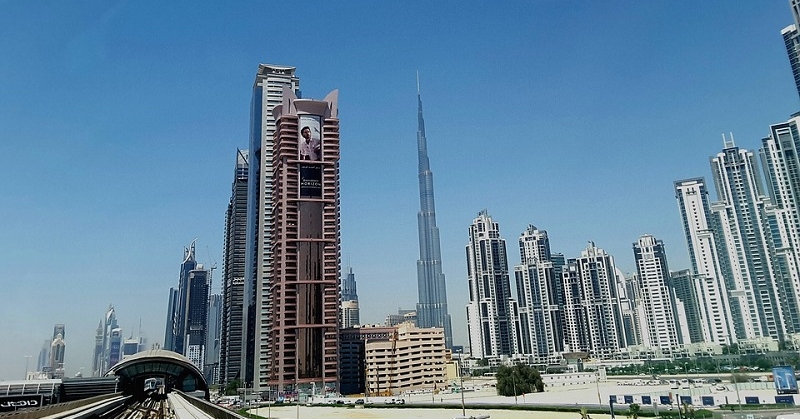 Guide to Renewing Your UAE Visit Visa
If you were granted a visit visa upon arrival in the UAE, then you can just as easily extend your stay. By renewing your visa within 30 days of your arrival, you can stay for up to 30 days more. And if you apply for a second renewal before the first one ends… that gives you another additional 30 days!
Before you apply for a renewal of your visit visa, please take note of the following prerequisites, requirements, and procedure first.
Prerequisites:
You have a valid UAE visit visa.
You've been staying in the country for less than 30 days.
Your passport is eligible for a visa on arrival (see below).
Requirements:
Passport with UAE visit visa
Completed application form
AED 620 visa renewal fee
Procedure:
Go to the nearest General Directorate of Residency & Foreigners Affairs (GDRFA) office at least 48 hours before your visit visa expires.
Submit your passport and application form at the visa renewal counter.
Pay the required visa renewal fee.
Once approved, your visa will be renewed immediately. That's it!
NOTE: Overstaying in the UAE shall have corresponding penalties. Starting from 10 days after your visa expires, you will be charged AED 100 for each day that you overstay.

Countries / Passport Holders Eligible for Visa on Arrival
As mentioned earlier, travelers from the following countries may get a visa upon arriving in the UAE.
If you're a passport holder from any of these countries, you can get a

30-day visa on arrival

in the UAE: Andorra, Australia, Brunei, Canada, Hong Kong, Ireland, Japan, Kazakhstan, Malaysia, Monaco, New Zealand, People's Republic of China, Russian Federation, San Marino, Singapore, South Korea, Ukraine, United Kingdom, United States of America, and Vatican City.
If you're a passport holder from any of the following countries, you can get a

90-day multiple entry visit visa on arrival in the UAE

: Austria, Barbados, Brazil, Belgium, Bulgaria, Chile, Costa Rica, Croatia, Cyprus, Czech Republic, Denmark, Estonia, Finland, France, Germany, Greece, Grenada, Hungary, Honduras, Iceland, Italty, Latvia, Liechtenstein, Lithuania, Luxembourg, Malta, Montenegro, Mexico, Netherlands, Norway, Poland, Portugal, Romania, Seychelles, Slovakia, Slovenia, Spain, Sweden, Switzerland, Ukraine, and Uruguay.
ALSO READ: UAE Visit and Tourist Visas Can Now be Extended for 60 Days
DISCLAIMER: The above details are presented for information-sharing purposes only. To learn more about how to renew your UAE visit visa, please visit the General Directorate of Residency and Foreigners Affairs (GDRFA) official website or the UAE Government Portal.