Kyrgyzstan, a country of lakes and mountains that is located in Central Asia is such a country to behold. What's more interesting about this country is that the culture, traditions and nomadic lifestyle are still alive both in practice and even in the hearts of its people. 
Kyrgyzstan is one of the countries where the visa-processing is quite easy, especially for Filipinos living in the UAE. As Philippine passport holders we can easily visit Kyrgyzstan visa on arrival in Kyrgyzstan. For other nationalities, you may need to apply beforehand. This article will share our experience applying for a visa at Kyrgyzstan embassy in Abu Dhabi and the Visa-on-Arrival process.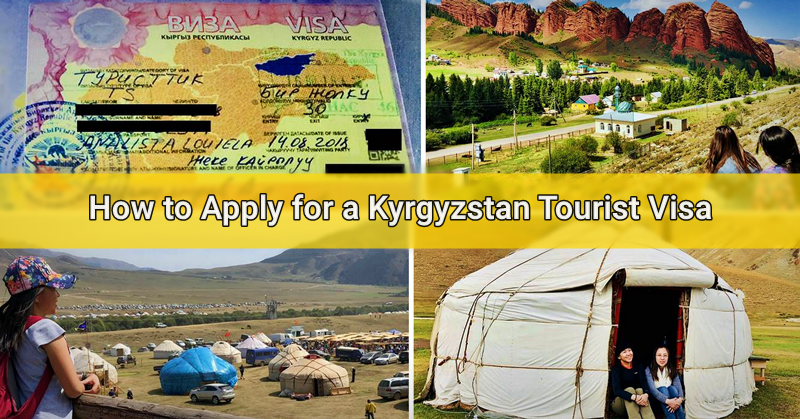 Ways To Get Tourist Visa For Philippine Passport Holders Traveling To Kyrgyzstan
As mentioned, Pinoys in UAE can get visa-on-arrival. However, in this post, I will share to you 2 different experiences in acquiring a visa:
One is the visa-on-arrival.

And the other one is, processing a visa through Embassy of Kyrgyzstan in Abu Dhabi.
Applying for Visa at Kyrgyzstan Embassy in Abu Dhabi
I did mine by processing a visa before traveling to Kyrgyzstan through Embassy of Kyrgyzstan in Abu Dhabi. I phoned them first to inquire. The embassy is open from 9am to 12 noontime every Sunday, Monday, Tuesday and Thursday.
Landline Num: 025581370
Location: Bayn Al Jessrain, Villa 5 in front of Shangri La Hotel, Qaryat Al Beri
How to Get There: The easiest way to visit the Embassy from Abu Dhabi is through Bus 32 that runs from the city and on its last stop, the embassy is only few meters away.
Requirements:
Original passport which will not expire in the next 6 months
2 Passport-size photo
Money for payment for visa which is 40$ to be paid in First Abu Dhabi Bank
Note: It is a must to make sure of your travel date upon filling up the application form. The validity of visa will start depending on travel date then 30 days onward.
No plane ticket was required from me while applying for the visa.
Step 1: Secure the documents and submit the form together with the passport, they will advise you regarding the payment.
Step 2: There's a First Abu Dhabi Bank which is walking distance from the Embassy. After payment, the receipt should be presented back to the embassy.
Step 3: Claim your passport. The visa will be released within 3-5 business days.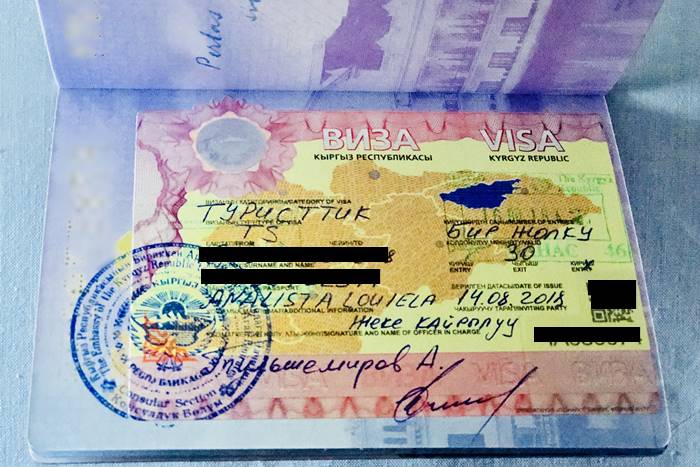 Visa on Arrival: Much More Convenient
On the other hand, a friend followed to Kyrgyzstan after few days. She had her visa at Manas International Airport, Kyrgyzstan as visa-on-arrival.
She described the process as "too easy."
Upon arrival, she proceeded to one counter where visa application forms are available. She filled out  the form, presented her passport that is still valid for the next 6 months, paid 50 USD, had the 30-day visa on her passport and went for a queue at the immigration for passport control. No questions were asked, just a stamp and there she goes.
Disclaimer: Take note that information posted here may change without prior notice. It is best to contact the embassy or Consulate of Kyrgyzstan for updated details. I hope my experience has helped enlighten you if you have some doubts.
Kyrgyzstan Embassy in Abu Dhabi
Address: Bayn Al Jessrain, Villa 5 in front of Shangri La Hotel, Qaryat Al Beri
Phone: +971 2 558 1370
Kyrgyzstan Consulate in Dubai
Address: Deira District, Clock Tower
Al Ras, Green Tower bldg, office # 302
Phone: +971 4 236 44 53
Hello, Kyrgyzstan…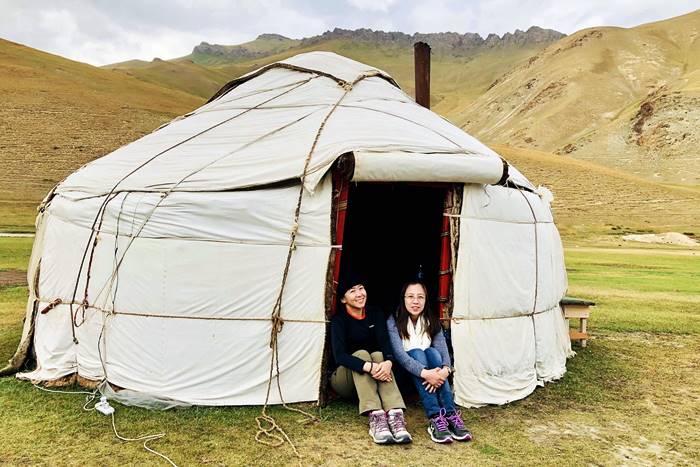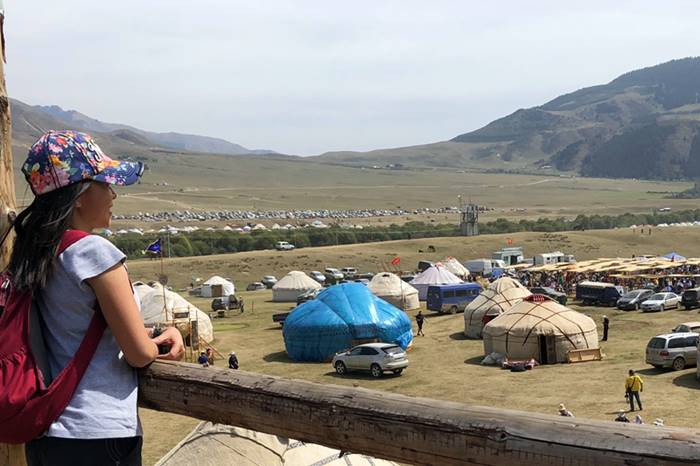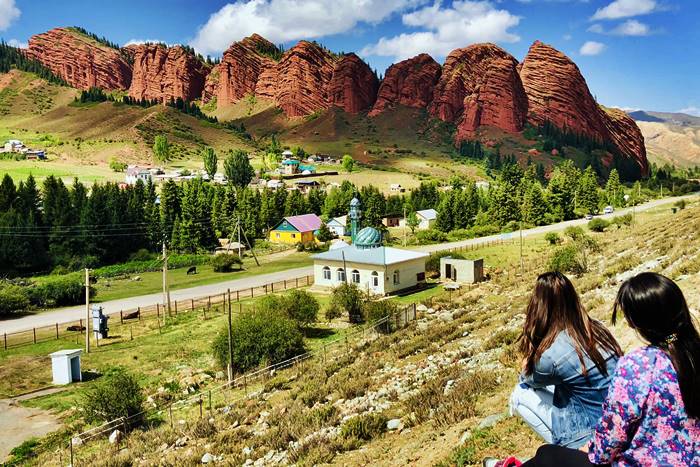 ---
About the Author: Louiela

Louiela Ann Analista is a Pinoy expat in Abu Dhabi, a Nurse by profession and a nomad by heart… She's also the person behind Beyond Chasing Dreams and www.beyondchasingdreams.com
IG: @beyondchasingdreams
YouTube: Louiela Ann Analista
"Hi, thank you for passing by. May you keep on chasing your dreams whatever it is."}
---
Share your thoughts. Contribute an article to DubaiOFW.com
Want to publish your experience? Share your everyday stories, food trips, travel, photo stories, or tips in Dubai to our growing community. More information here – Become a Dubai OFW Contributor!