In 2013, the emirate of Dubai celebrated upon winning the bid to host the World Expo. And now, with only two years to go until Expo Dubai 2020, it's time for another major celebration!
ALSO READ: A Virtual Tour of Expo 2020 Site
According to the event's official Facebook page, there will be a special show to mark the countdown to Expo 2020 Dubai. Get ready to catch spectacular shows, awesome food, art exhibits, live entertainment, and more this coming 20th October 2018 at Burj Park!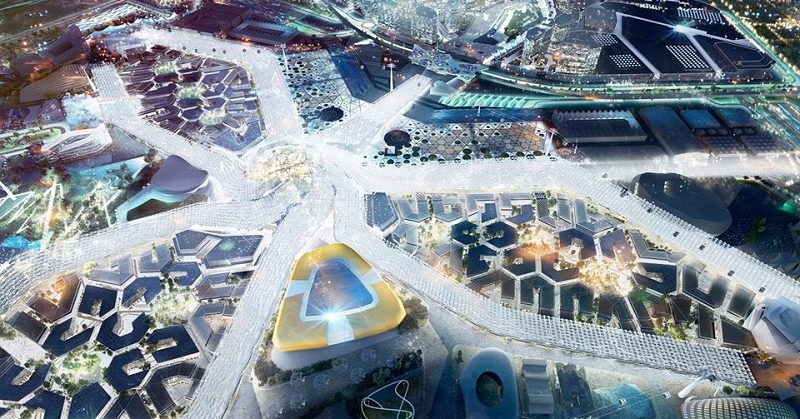 Join the Countdown to Expo 2020 Dubai at Burj Park
Expo 2020 Dubai will be held from 20th October 2020 to 10th April 2021. During this 6-month period, people from all over the world will be joining a mega trade fair on business, tourism, and other exciting events. The expo site is located near the Al Maktoum International Airport, spanning a 438-hectare area in Dubai's southern district.
To mark the countdown to this much-awaited event, Expo 2020 Dubai organisers have put together a free show on Saturday (20th October). And guess what? Everyone is invited!
What can we expect to see at Burj Park this Saturday? Here's a sneak peak:
Spectacular Dubai Fountain show
Amazing Burj Khalifa display
Cuisine from around the world
Live music and entertainment
Art exhibitions… and many more!!!
Check out this video about the countdown on Expo 2020 Dubai's Facebook page:
Countdown to Expo 2020 Dubai
Where: Burj Park, Downtown Dubai
When: 20th October 2018 / 5pm – 10pm
Entrance: FREE Admission
Meanwhile, here's another video shared on their official Facebook page:
ALSO READ: Expo 2020 Dubai Launches "Colorful" Marketing Campaign
As the excitement for Expo 2020 Dubai continues to build up — it is only fitting to mark the countdown with a spectacular show! We can't wait! See you all at Burj Park this Saturday!