It's been a year since I had these precious memories in Kyrgyzstan. As I look back, I have written below the places beyond beauty that I have seen in Kyrgyzstan. Behind these breathtaking sceneries that nature bestowed are kind people; culture and traditions being experienced and unbelievable moments.
Kyrgyzstan is located in Central Asia. As a Philippine Passport holder, we can enter the country as visa-on-arrival. On the link below, I've shared how my friend and I obtained our visas in two different ways.
How to Apply for a Kyrgyzstan Tourist Visa in UAE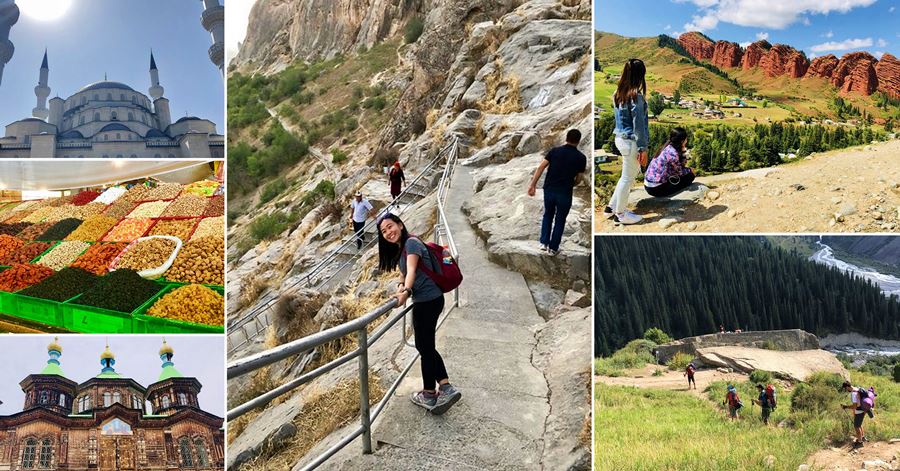 Upon arriving in Manas International Airport, I headed straight to the Capital of Kyrgyzstan, the City of Bishkek.
On a walking tour, the following places are interesting to see:
BISHKEK CITY
* Osh Bazaar – a marketplace that almost sells everything from colorful dried fruits and nuts. Here, I've tried the sausage made from horsemeat called chuchuk; the famous white, small balls known as kurut and a yoghurt-based drink maksym.
* Philharmonic Hall
* Ala-Too Square
* The Presidential House/ White House
* Russian Orthodox Cathedral of Holy Resurrection– a noticeable blue-roofed Orthodox Church. Photos aren't allowed to take inside the Church but it won't cost much time to visit and say a little prayer.
* The Central Imam Serahsi Mosque– a new and huge Mosque that was inaugurated last September 2, 2018. The architectural design is inspired by the Hagia Sofia of Istanbul, Turkey.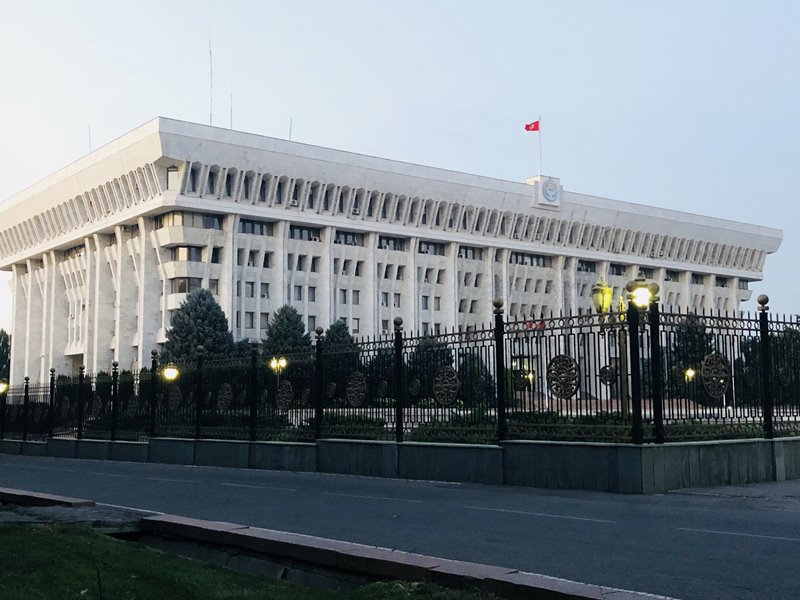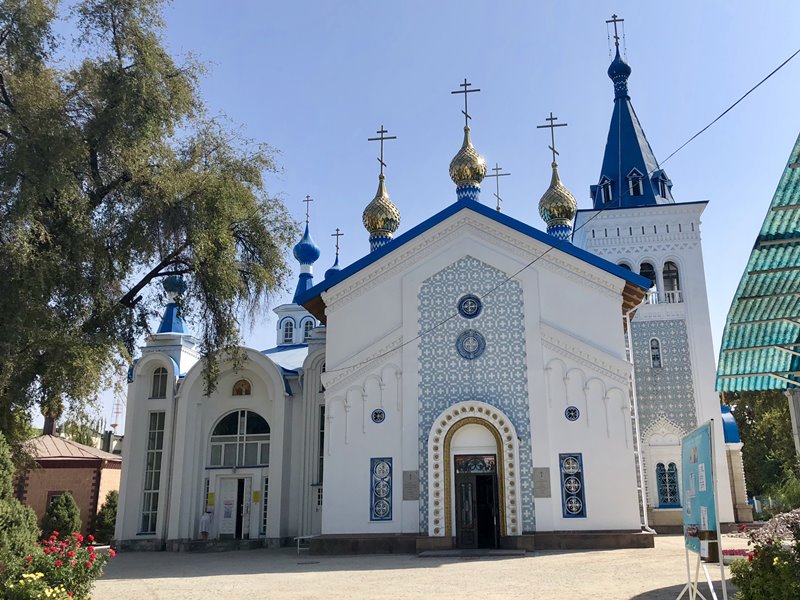 While staying in Bishkek, I took two day trips to nearby places which are perfect for hiking and just being one with nature.
* Ala-Archa National Park– an alpine park where the free-flowing Ala-Archa River passes by. There's an established trail also going to a waterfall. Lucky are those friends who reached the waterfall. I didn't. I returned half-way after I reached the two-huge boulder called as Broken Heart. But I found a friendly squirrel on my way back.
* Issyk-Ata– offering a view of surrounding mountains and river, this place is famous for its Soviet Sanatorium. However, I went the opposite direction, followed a trail and here, I reached the waterfall.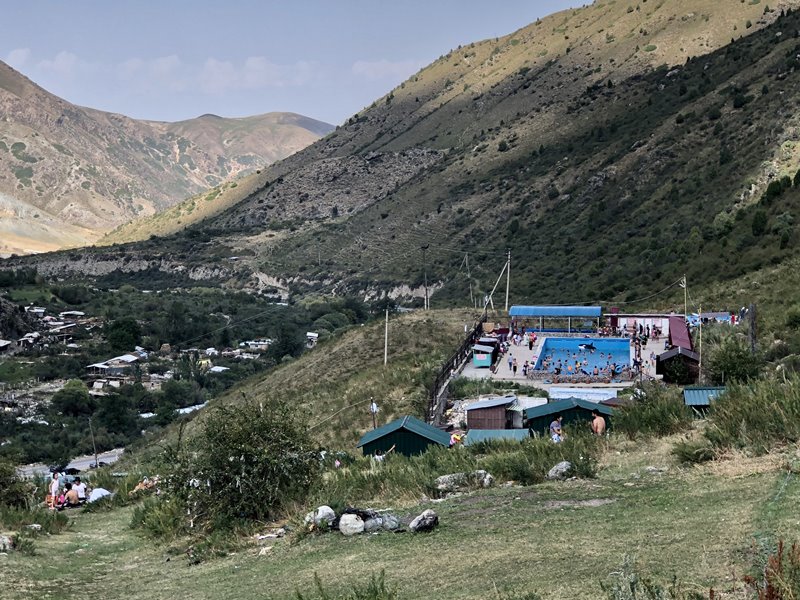 From Bishkek, we moved to Central Kyrgyzstan which is Naryn Region. I travelled to this place with a friend and we availed private tour for 3 days or else, it would be difficult for us to reach the places. Here are the places we explored:
NARYN REGION
*Chatyr Kul– a mountain lake set on an altitude of 3500m. We secured a permit before going here as we have to pass by a border control since it is already close to the territory of China.
*Tash Rabat and yurt-stay– As Kyrgyzstan is a part of the ancient Silk Road, I can say that staying in Tash Rabat is the highlight of my Silk Road experience.
Tash Rabat is a well-preserved caravanserai from the 15th century. At the present times, the caravan remains sturdy as it was. Yurt camps are available nearby giving tourists the chance to stay around this historical place.
*Koshoy Korgon– is a mud formation formed as a wall which known to enclose a once fortress in the area.
*Song Kul– part of our plan is to go to Song Kul. I have to mention it here because it is one of the must-see lake in Kyrgyzstan. But we didn't.
The nature's beauty here is beyond perfection. But it also takes a better stamina to explore them. I was down already because of altitude sickness and unwanted abdominal upset. We weren't prepared also with the sudden drop of temperature in the mountains. We didn't have proper clothing and we were freezing.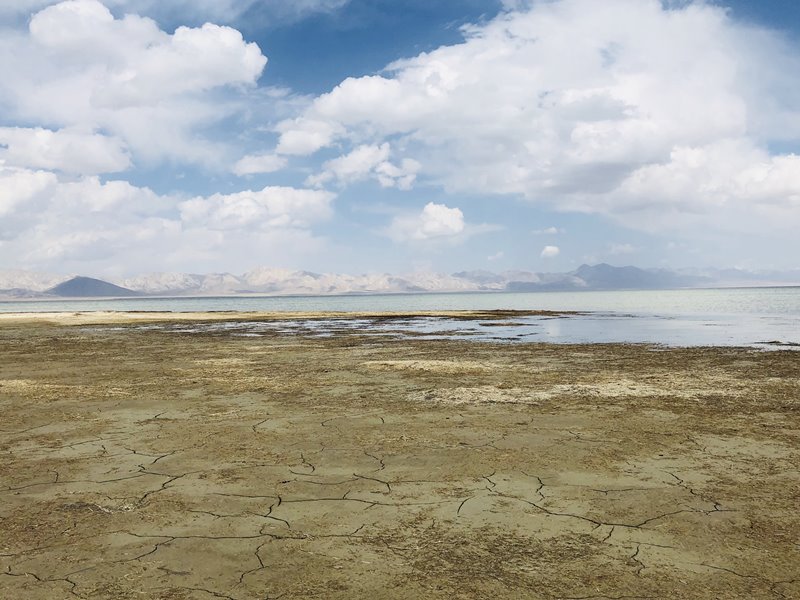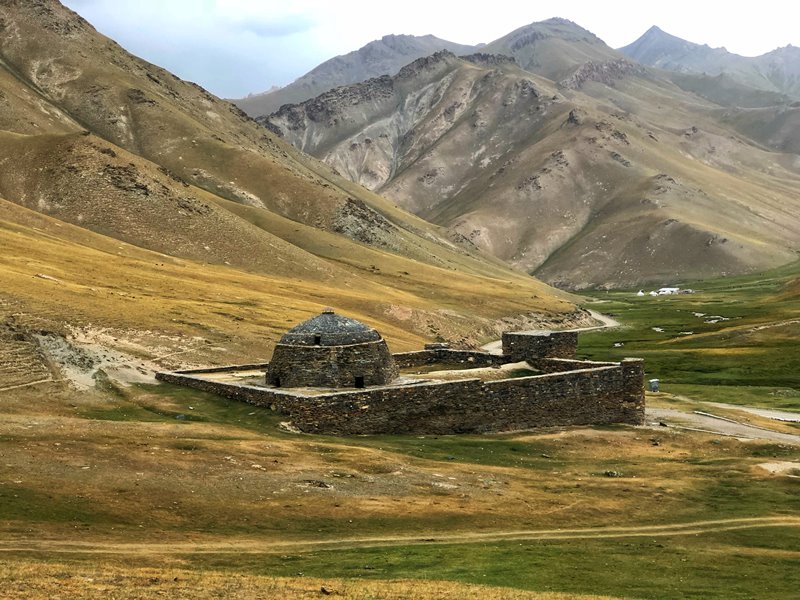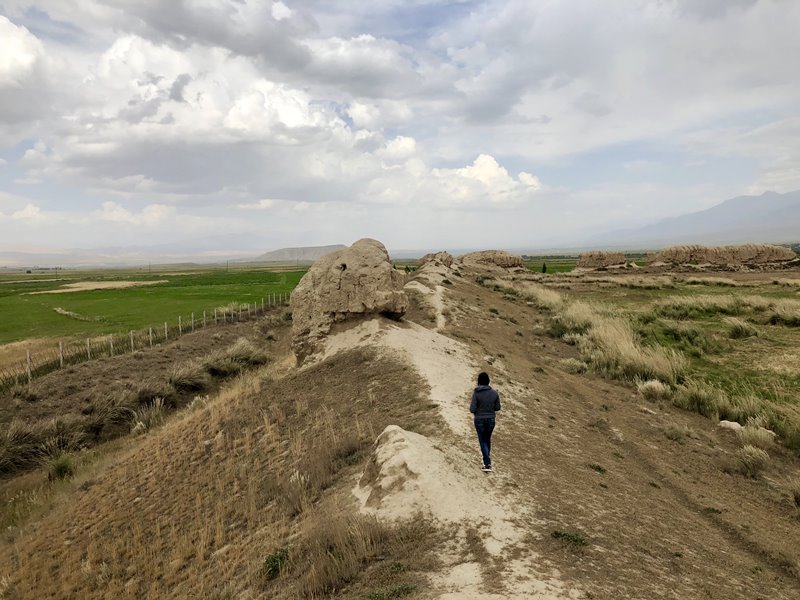 From Naryn, we went back to Bishkek and travelled to North-Eastern, the Issyk Kul Region, the next day. We stayed in Karakol. These jaw-dropping natural formations just left us in awe.
ISSYK KUL REGION/ KARAKOL
*Jeti-Oguz and Broken Heart– along the Jeti-Oguz River are these red-rock formations. These eye-catching natures can be viewed beautifully from different angles. You just have to find your favorite spot.
When you see Jeti-Oguz, then you will know what does it mean.
*Fairy Tale Canyon– Overlooking the Issyk Kul and the vast magical formations, this canyon will really take you in a fairytale experience.
*Holy Trinity Russian Orthodox Cathedral– A huge and wooden Orthodox Church in Karakol. Its present beauty passed many turmoil along its long history.
*Dungan Mosque– another place of worship with colorful and intricate wooden designs. This Mosque that also holds significant history is being built without the use of nails.
Bright colored abayas are available from the entrance.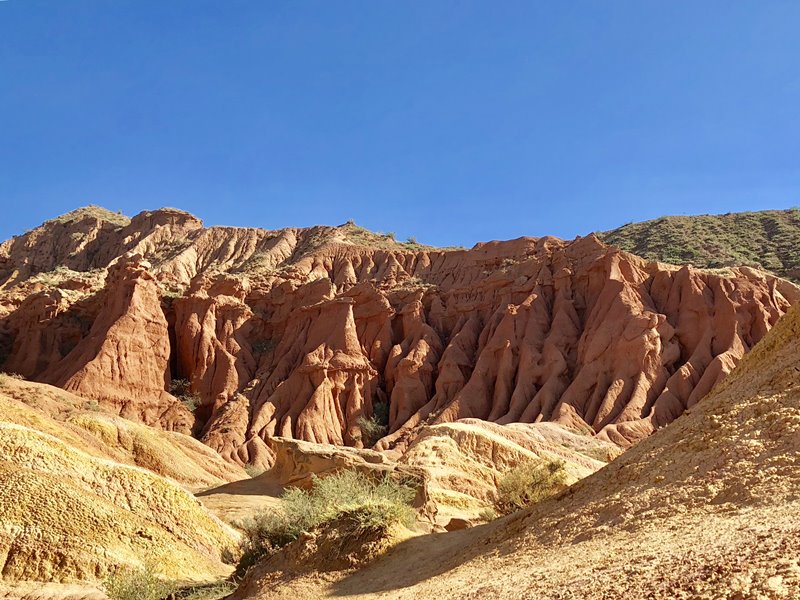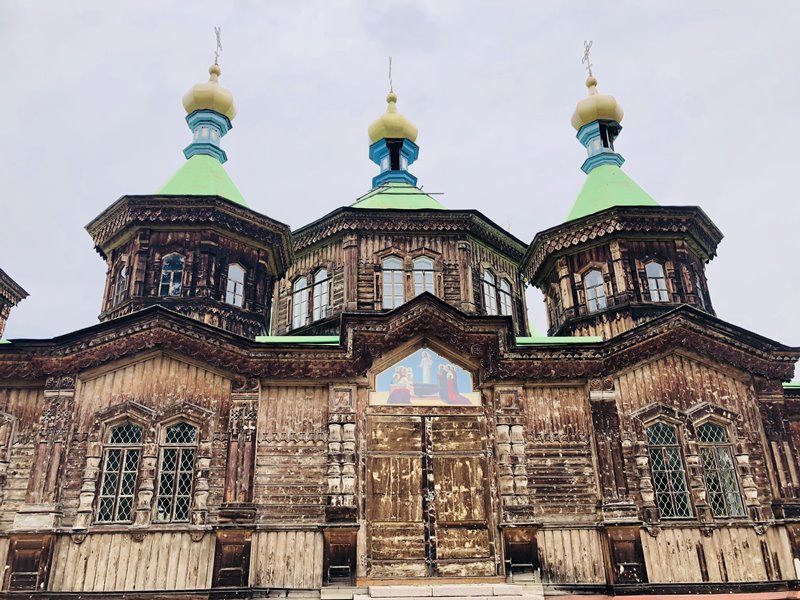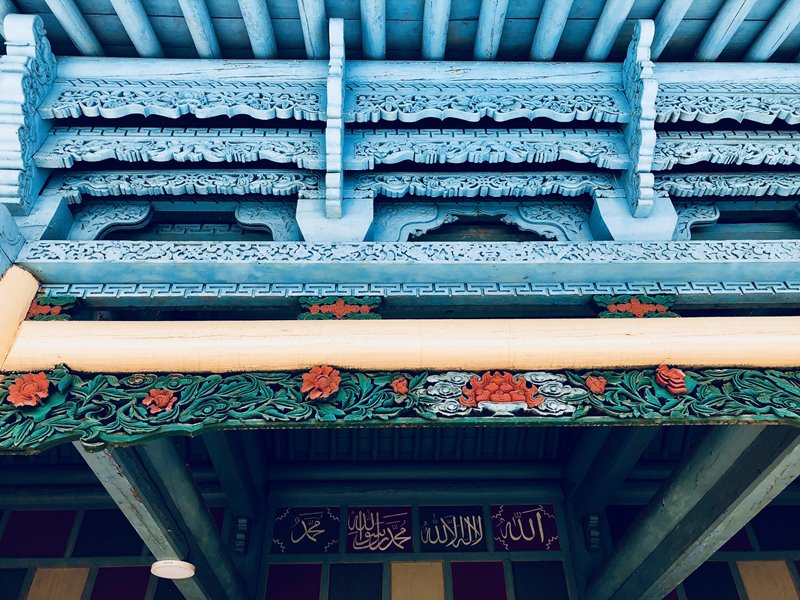 ISSYK KUL/ CHOLPON ATA
Still from Issyk Kul Region is Cholpon Ata. World Nomad Games 2018 was held here. I'm just lucky that I was able to see this ethnographic, nomadic and cultural event.
Cholpon Ata is a good spot to enjoy the lakeside of Issyk Kul. And here also are the Petroglyph Museum and Rukh Ordo.
*Issyk Kul–  it is the second largest mountain lake in the world.
*Petroglyphs– to be honest, I never heard of the word petroglyphs before coming to Kyrgyzstan. But not only that I know about it but able to see them with my own eye in a petroglyph field.
Petroglyph is a form of an ancient rock art. In Cholpon Ata, there are numerous of them depicting hunting scenes.
*Rukh Ordo– another open-air museum which highlights the five chapels that symbolizes the 5 major religions in the world with a message that God is one for all.
Display of arts can be seen here and it is also a perfect place to witness the sun set along with the views of Issyk-Kul.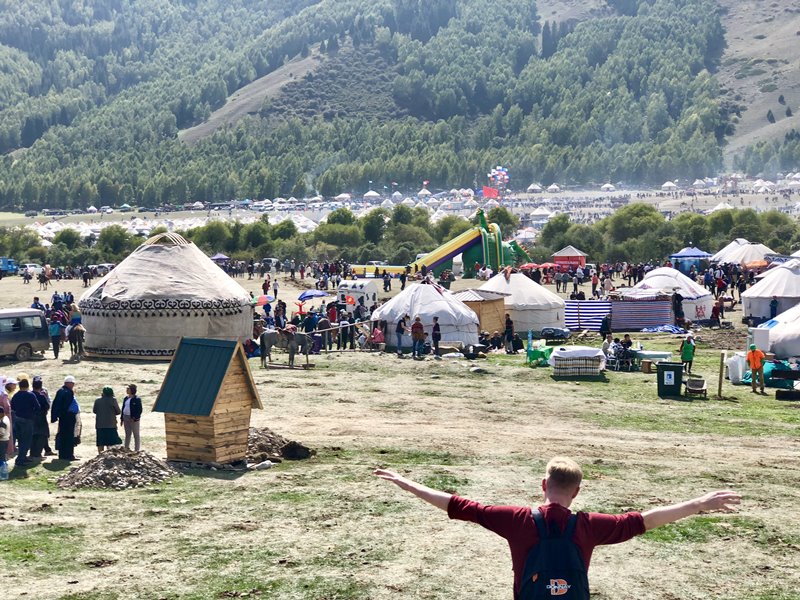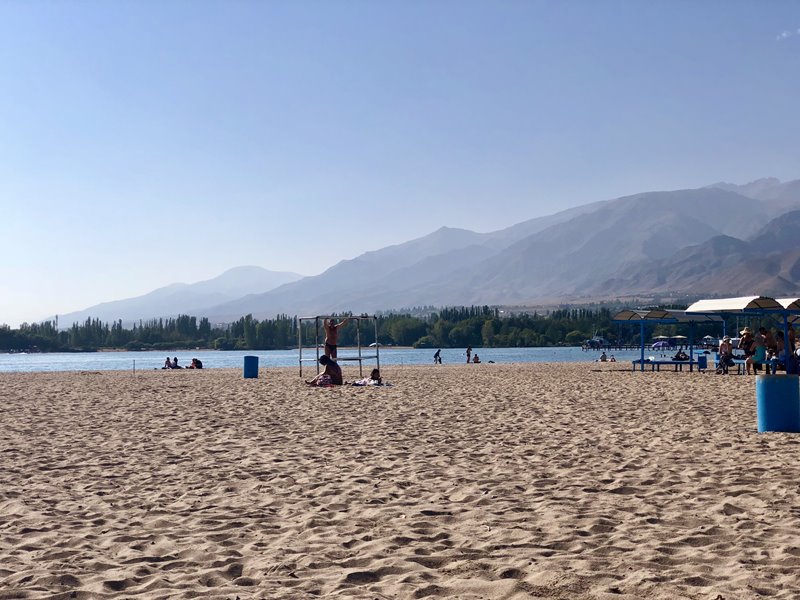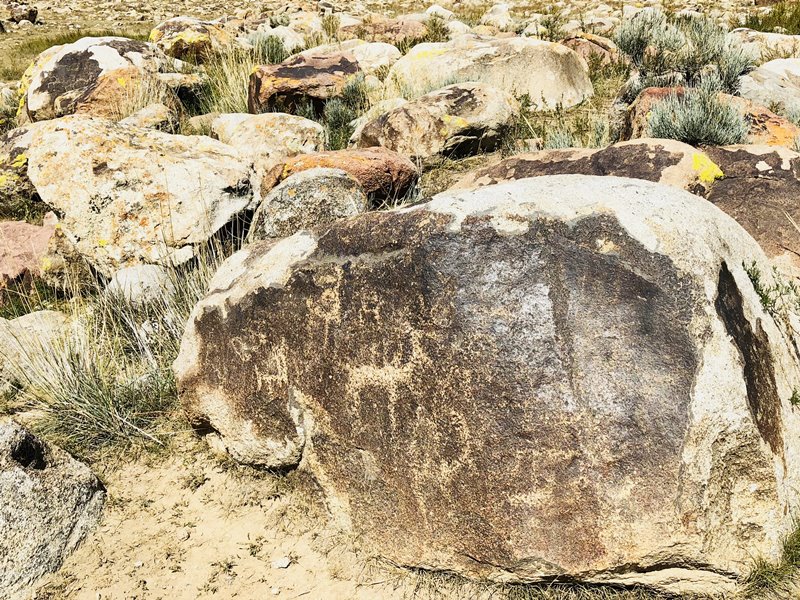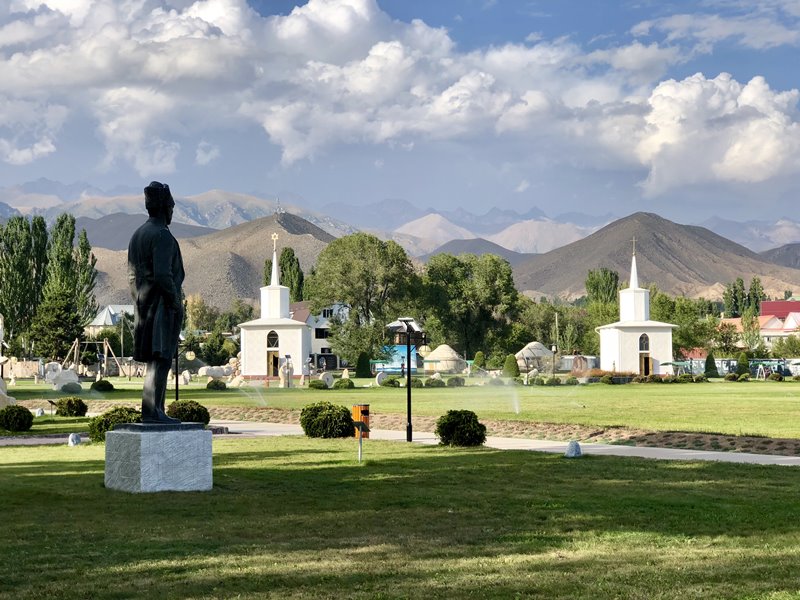 From Issyk Kul Region, I travelled far to Osh, the Southern part of Kyrgyzstan which is close to the border of Uzbekistan.
That was a long trip of around 14 hours on a shared taxi with lots of stops for coffee, tea and meals. But the long journey was rewarded with scenic sights of mountains, valleys, lakes and rivers along the way. And of course, with locals as fellow passengers.
In Osh, it's a must to explore Sulaiman-Too which is considered a Sacred Mountain. People come here to witness the sunset or with the healing remedies that is believed this Sacred Mountain can provide.
In Osh also was built the huge statue of Lenin, wherein Kyrgyzstan was also a part of Soviet Union.
Last August 31, 2018, Kyrgyzstan celebrated its 27th Year of Independence.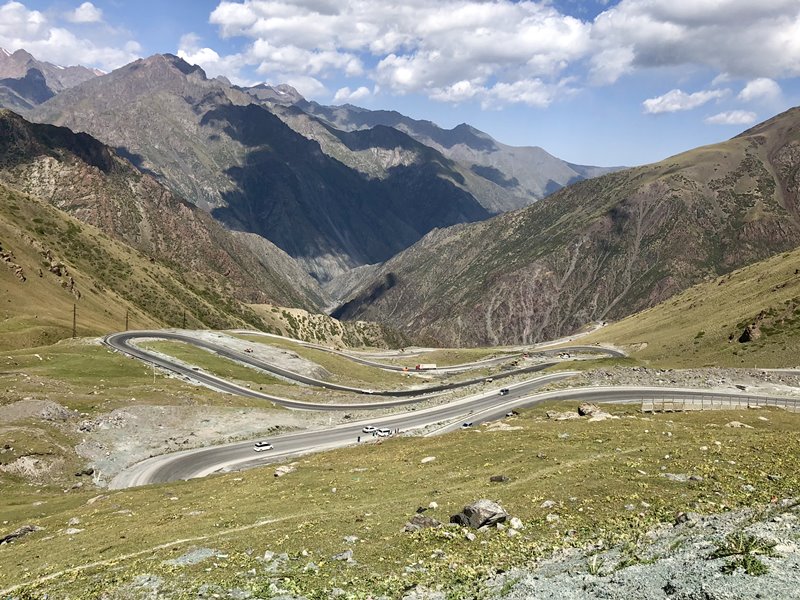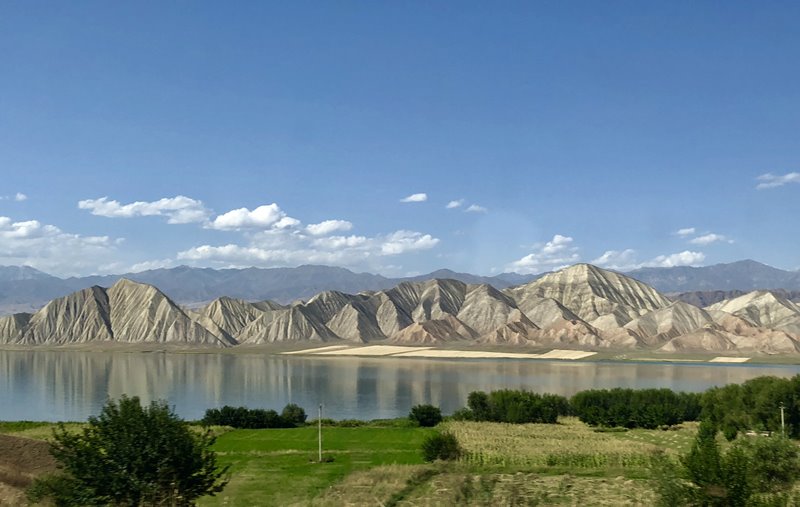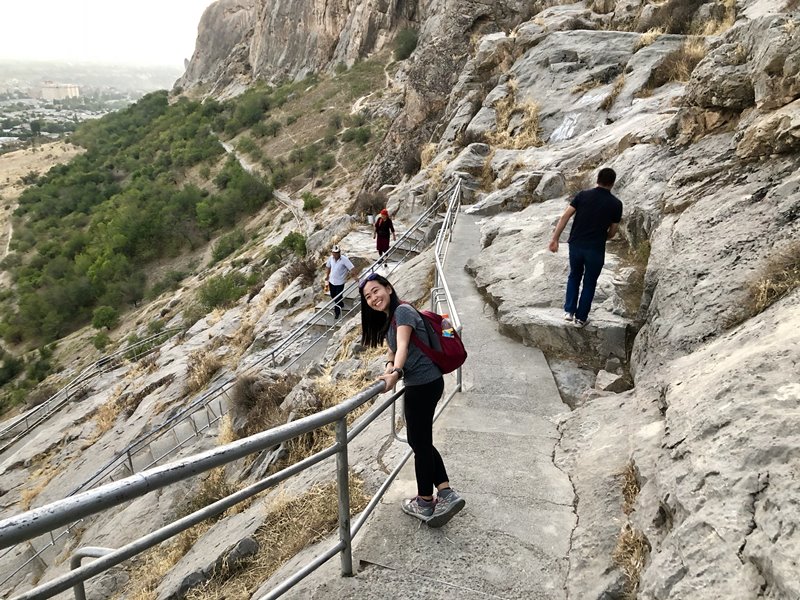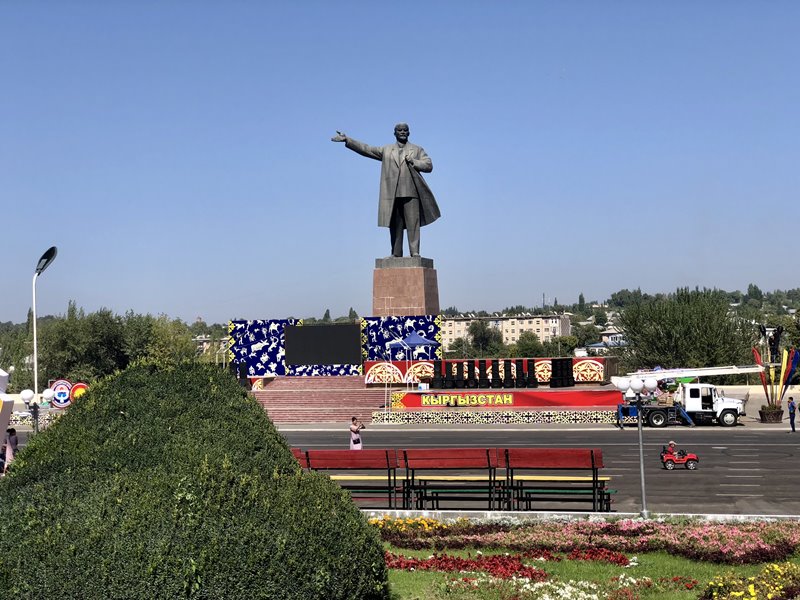 What's more interesting in Osh are the long-term travelers that I met, talked with and listened to their stories along each own journey. Oh, what wisdom can we gain from traveling. They are the ones who are travelling by bicycle, van and motorbike. Some are couch surfers, hitchhikers and do volunteering.
It was just amazing and inspiring.
There are more places to explore in Kyrgyzstan. The places mentioned above are only based on what I've seen and visited during my stay there for 23 days. It was a not-too-fast or not-too-slow travel but more on quality wherein I can connect with nature and have a deeper connection to what we call traveling.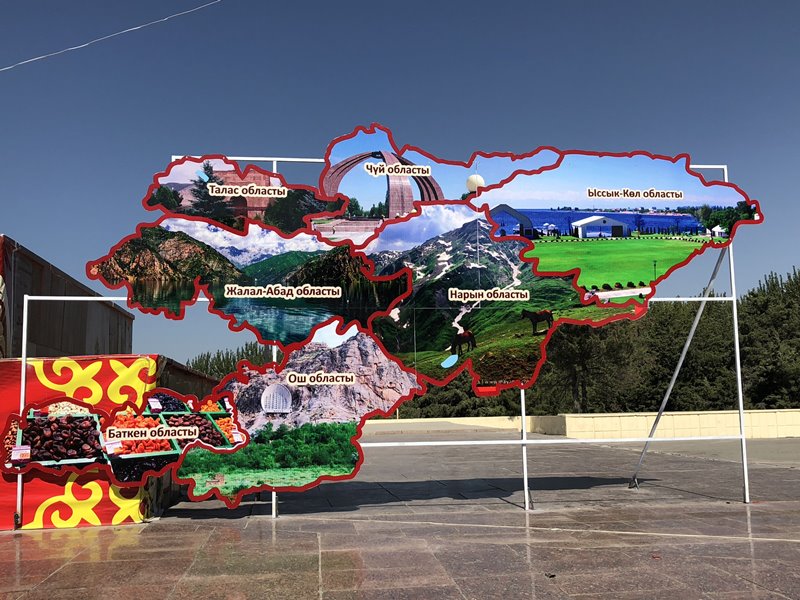 Thank you for interest to read until here. Below lines are some of the unforgettable behind-the-scenes of this trip that might be helpful, too.
Do you know that Kyrgyz People are a big fan of Manny Pacquiao? I was frequently mistaken as Kyrgyz but when I say I'm from the Philippines, they will mention our People's Champ.
The trip was a mix of DIY (do-it-yourself) using public transportation, sharing the cost with friends, and guided tour. We have no idea if we paid more or just average but all I can say is that it worth it. And because we were so amazed with the experience, we didn't mind to give extra fee.
Some places had no wifi coverage and for me it was an advantage to be just in the place where I am and not somewhere being online.
Video: Kyrgyzstan Trip Preview
Check out the video below to give you a sneak preview of my experience in this country:
To read more of behind-the-scenes, bloopers, sickness, crazy experience, lessons, inspirations and even a tale of lost passport during my 23-day trip in Kyrgyzstan… I have written more in my personal blog at Beyond Chasing Dreams
---
About the Author: Louiela

Louiela Ann Analista is a Pinoy expat in Abu Dhabi, a Nurse by profession and a nomad by heart… She's also the person behind Beyond Chasing Dreams and www.beyondchasingdreams.com
IG: @beyondchasingdreams
YouTube: Louiela Ann Analista
"Hi, thank you for passing by. May you keep on chasing your dreams whatever it is."}
---
Share your thoughts. Contribute an article to DubaiOFW.com
Want to publish your experience? Share your everyday stories, food trips, travel, photo stories, or tips in Dubai to our growing community. More information here – Become a Dubai OFW Contributor!