Citizens of Gulf Cooperation Council (GCC) countries do not need a visa to enter the UAE, while people from select countries (see below) can get a 30-day or 90-day visit visa on arrival. Everybody else, however, needs to apply for a visa in advance… before arriving in the UAE.
ALSO READ: How to Choose the Right Kind of UAE Visa
To apply for a visit visa in advance, you need to be sponsored by a company or an individual who is a resident of the UAE. You can apply for this type of visa if you're going on a business trip, a holiday, or a visit with family and friends who are residing in the country.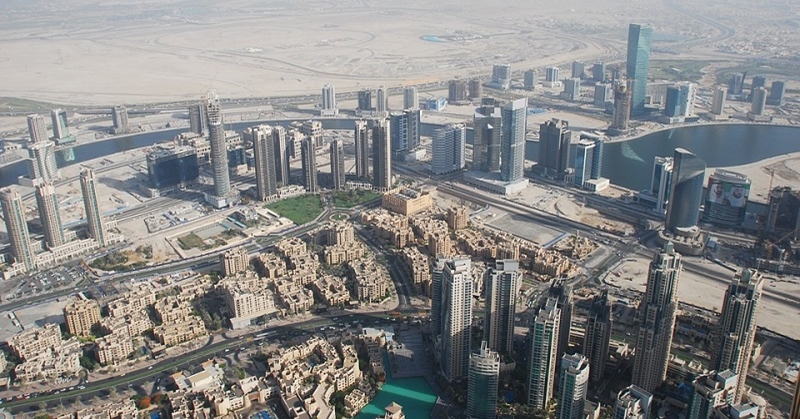 Guide to Applying for a Visit Visa Before Arrival in Dubai
The visit visa enables travelers to stay in the UAE on either a short-term (30 days) or long-term (90 days) basis. If you remain in the country beyond your allowed period, you will need to pay a fine of AED 100 for every day that you "overstay" before you leave.
To avoid any problems, take note of these prerequisites, requirements, and procedure on applying for a visa before arrival in the UAE:
Prerequisites
A UAE resident of the can sponsor his/her family in the UAE, provided that his/her monthly salary is at least AED 4,000/month (or AED 3,000/month plus accommodation).
A GCC resident can sponsor a visitor in the UAE if he/she is a business person, holds a professional post, or is a company manager or representative.
A GCC resident can sponsor his wife if he resides in the UAE and if his wife has a valid residence visa in her husband's GCC country.
The applicant's passport must be valid for at least six (6) months.
Requirements
Copy of visitor's passport
One (1) passport-sized photo of sponsored person
Two (2) application forms typed in English or Arabic
Visa fee of AED 620 (30-day visa) or AED 1,120 (90-day visa)
Additional AED 100 for urgent processing (optional)
Refundable deposit of AED 1,000
Letter stating reason and purpose of visit (proof of relationship may be requested)
NOTE: Application forms may be downloaded from the official website of the General Directorate of Residency and Foreigners Affairs (GDRFA).
Additional requirements for company sponsors:
Copy of trade licence
Establishment immigration card
Original and copy of representative card
Profession of visitor based on GDRFA codes (see official website)
Additional requirements for individual sponsors:
Application forms typed in English and Arabic
Original and copy of sponsor's employment contract, to be attested through GDRFA
Sponsor's salary certificate issued within last three (3) months
Copy of sponsor's tenancy contract, to be attested through Ejari (unless accommodation is provided by employer)
Marriage certificate attested through UAE Embassy in home country and Ministry of Foreign Affairs in UAE (if sponsoring spouse)
Birth certificate attested through UAE Embassy in home country and Ministry of Foreign Affairs in UAE (if sponsoring child)

Procedure
The sponsor goes to the nearest typing centre to fill up the application form and pay the fees.
He/she submits the form and documents to the visa section of the GDRFA.
He/she pays the deposit fee at the bank counter.
He/she collects the visa, keeps a copy, and sends another copy to the visitor via email or fax.
At least two hours before the visitor arrives in the UAE, the sponsor collects the original visa at the airport visa counter, and gets the copy stamped.
Upon the visitor's arrival, he/she exchanges his/her copy of the visa for the original one at the airport immigration desk.
The passport control at the airport stamps the visitor's passport. The visitor must also undergo an eye scan (retina scan) at passport control.
The visitor refunds the AED 1,000 deposit once he/she leaves the UAE.
Additional Information
As cited earlier, citizens of certain countries are eligible for a visa on arrival, as follows:
Countries whose citizens can get a 30-day UAE visa on arrival: Andorra, Australia, Brunei, Canada, Hong Kong, Ireland, Japan, Kazakhstan, Malaysia, Monaco, New Zealand, People's Republic of China, Russian Federation, San Marino, Singapore, South Korea, Ukraine, United Kingdom, United States of America, and Vatican City.
Countries whose citizens can get a 90-day multiple entry visit visa on arrival in the UAE: Austria, Barbados, Brazil, Belgium, Bulgaria, Chile, Costa Rica, Croatia, Cyprus, Czech Republic, Denmark, Estonia, Finland, France, Germany, Greece, Grenada, Hungary, Honduras, Iceland, Italty, Latvia, Liechtenstein, Lithuania, Luxembourg, Malta, Montenegro, Mexico, Netherlands, Norway, Poland, Portugal, Romania, Seychelles, Slovakia, Slovenia, Spain, Sweden, Switzerland, Ukraine, and Uruguay.
ALSO READ: How to Get a Transit Visa for the UAE
DISCLAIMER: The above guide is presented for information-sharing purposes only. To learn more about how to apply for a visit visa before arriving in the UAE, please check out the GDRFA official website or the UAE Government Portal.