Great news for all residents of the UAE, the Federal Authority for Identity and Citizenship of the UAE (ICA-UAE) has announced on Monday (April 13) that all visas, entry permits and Emirates ID cards will remain valid until the end of 2020, as the country continues to combat the spread and deal with the effects of the coronavirus to communities and society.
ALSO READ: UAE Waives Overstay FINES for Expired Residence Visas
Based on the announcement, the residency visa of expatriates, inside or outside the country and expiring on March 1, will remain valid until the end of the year.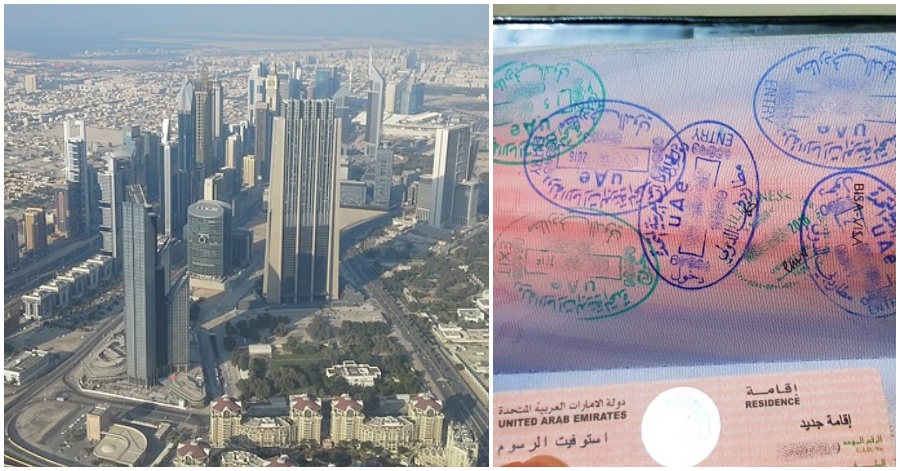 Gov't Declares Residency, Visit Visas to Remain Valid Until End of 2020 
According to Colonel Khamis Al Kaabi, the Federal Authority for Identity and Citizenship spokesperson, "all visas and entry permits – expiring on March 1 – shall remain valid until the end of December 2020".
Brigadier General Al Kaabi: UAE visitors who have remained in the country and their visas expired in early March 2020, will also have their visit visas extended till end of December 2020. #UAEGov

— UAEGOV (@UAEmediaoffice) April 13, 2020
In line with this, Col. Al Kaabi also pointed out that "Emirates ID cards that happened to expire on March 1 shall remain valid till the end of December 2020".
Earlier, Major General Mohammad Ahmad Al Merri, Director-General of the Directorate of Residency and Foreigners Affairs (GDRFA) in Dubai announced that "all people holding any kind of UAE visas or residency will be exempted from any fines for a renewable period of three months."
According to Al Merri, the decision was part of a series of precautionary and preventive measures to limit the negative consequences of the coronavirus outbreak on various sectors in the country.
Al Merri explained that the decision aims to facilitate procedures for citizens, residents, and visitors, ensure their health and safety, and support the work progress and continuity of government work in various entities and sectors.
However, on April 5, Sheikh Mohammed bin Rashid Al Maktoum, Vice President and Prime Minister of the UAE and Ruler of Dubai, announced a decision to cancel all residency visa fines until the end of the year.
Before this, the UAE's Ministry of Human Resources and Emiratisation (MOHRE) and the Federal Authority for Identity and Citizenship (UAE-ICA) announced that work permits and residence visas will be issued and renewed automatically for laborers employed by companies and support service staff such as domestic workers. 
Also, Col. Al Kaabi added that the Authority has received many requests from residents and visitors to join their families in their homeland under the current circumstances.
In response to this, Col. Al Kaabi said the ICA affirms its absolute commitment to all segments of society, including citizens, residents, and visitors.
"We also confirm our willingness to receive and attend to all inquiries through the communication channels announced on the official website of the authority," he added.
According to the UAE government's official website, there are four types of permits that people can avail to enter the UAE, depending on their purpose of visit:
tourism

transit

visit

work
This is big news for all UAE residents, especially now that the government is keen on restricting movement within communities to slow down the spread of the virus in the country through several national campaigns that they have launched over the last few weeks.
ALSO READ:  Ministry Launches Hotline for Expats with Residence Visas who Want to Return to UAE