Great news for UAE residents who have residence visas that have expired/about to expire. The UAE announced that there will be no visa Fines for those overstaying due to the current pandemic.
Also Read: 24/7 for 2 Weeks, Follow Rules as Dubai Imposes Sterilization Program
This was announced during a UAE cabinet meeting hosted virtually and headed by His Highness Sheikh Mohammed bin Rashid Al Maktoum, Vice President and Prime Minister of the United Arab Emirates, and ruler of the Emirate of Dubai.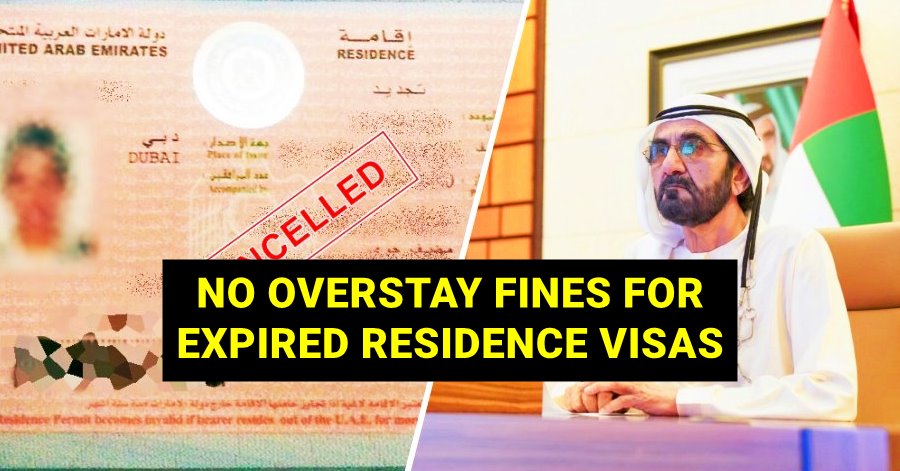 FREE Visa Extension for UAE Residents Until End of the Year
Earlier it was announced that residence visa extension was extended for 3 months and no overstay Fines are to be imposed on residence violators. But as of Sunday (April 5, 2020), the visa has been extended until the end of the year.
Given the current crisis the country is facing, it is definitely challenging as we are avoiding social contact and the National Sterilization Program has been increased to 24 hours and extended for 2 weeks. This puts at ease any concerns of residents who have visas that are expiring.
Aside from the visa extension, the cabinet meeting also discussed how to reinforce the nation's strategic stockpile, and directed industries to help in supporting the health sector.
As this is just a new announcement, more details on the procedure will be shared in the coming days so please wait for updates on the policies to be implemented.
Below are the posts from the said decision;
During virtual Cabinet meeting, #UAE Prime Minister @HHShkMohd announces the decision to cancel fines for residence visa holders until the end of the year. pic.twitter.com/zxenpVM7Xz

— Dubai Media Office (@DXBMediaOffice) April 5, 2020
عقدنا اليوم اجتماعنا الثاني لمجلس الوزراء عن بعد .. أقررنا خلاله مجموعة من القرارات والتسهيلات … بالإضافة لتوجيه الجهات باعفاء أصحاب الإقامات من الغرامات حتى نهاية العام … وتعزيز المخزون الاستراتيجي للدولة .. وتوجيه المصانع بدعم احتياجات القطاع الصحي في الدولة pic.twitter.com/FlmnqQGrp9

— HH Sheikh Mohammed (@HHShkMohd) April 5, 2020