Aside from stocking up on essential cleaning tools and supplies, having a place to store your trash — before the garbage truck picks it up — is also important. Likewise, it's a also a good idea to separate and sort your things that could still be reused or recycled.
Ideally, there should be a trash can in every room, or at least in the kitchen and bathrooms, where we usually throw away packaging and other waste materials. This way, we can keep our homes clean, tidy, and germ-free.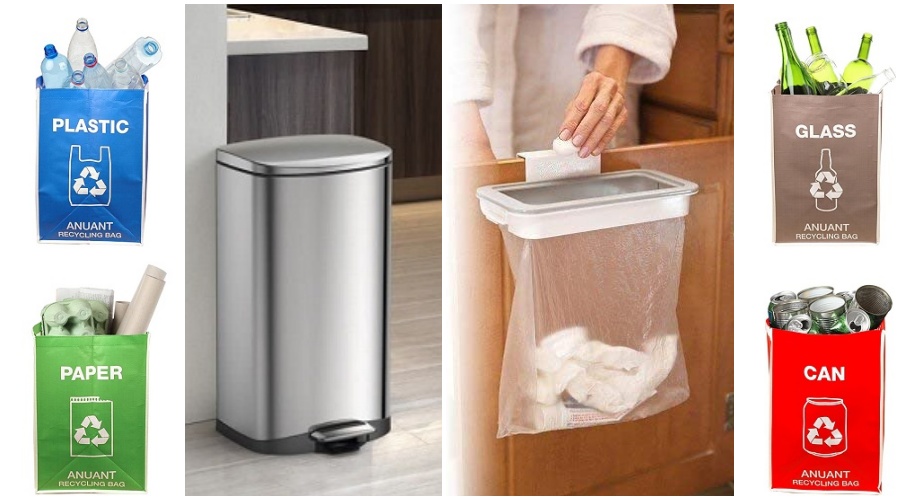 8 Trash Cans & Recycling Bins for Your Home
When it comes to managing waste, it's important to have good quality trash cans and recycling bins around the house. Here are some great ones that we found online:
1. Mesh Waste Bin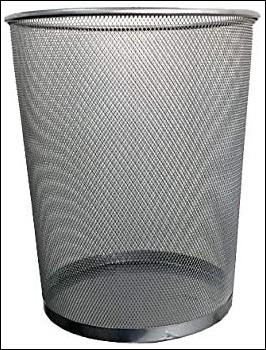 Buy this on Amazon for AED 19.00.
Spacious, lightweight, and easy to clean, this metal mesh bin could be just what you need! Each bin measures W 33.2 x H 31.4 x D 31.2 cm. Just place one in every room and you're all set!
2. EKO 5-Liter Artistic Step Bin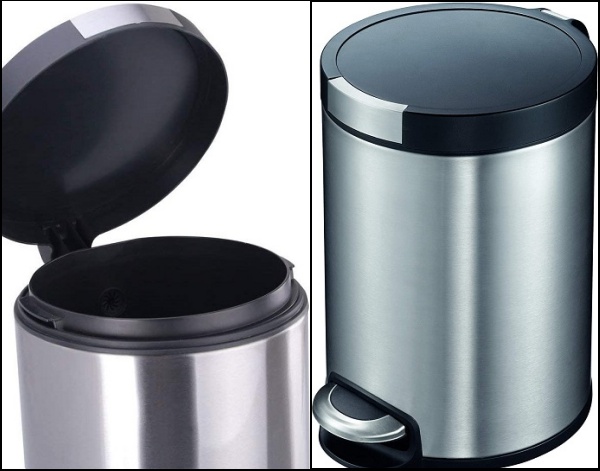 Buy this on Amazon for AED 65.00.
To keep your hands free while sorting clutter and cleaning your home, try using this 5-liter bin, which features a step pedal to raise the lid. Measuring D 20.5 x H 29 cm, it also has "Easy Lock" technology for slow, silent closing of the lid. A best buy indeed!
3. EKO 20-Liter Della Step Bin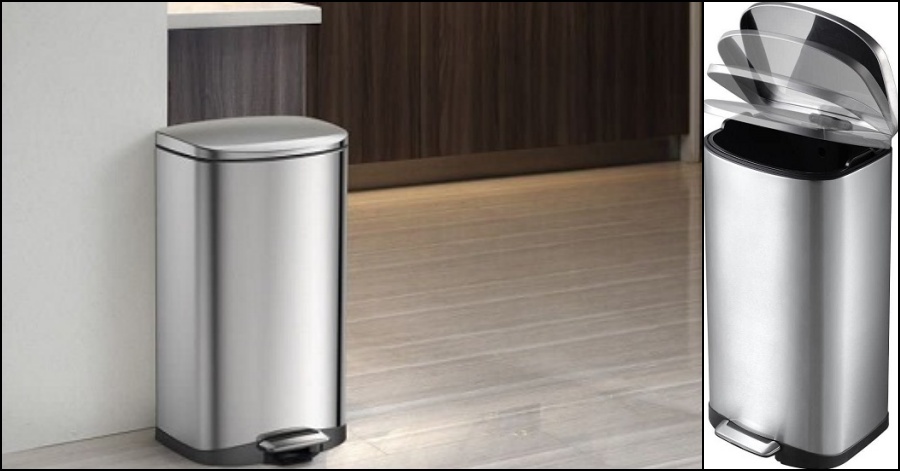 Buy this on Amazon for AED 235.00.
If you need a bigger trash bin, check out this 20-liter bin that also uses a step pedal for hands-free operation. Measuring 38 x 47 x 40 cm, it is ideal for "heavy traffic" areas around the house, like your kitchen or garage. An excellent quality product!
4. Hanging Rubbish Container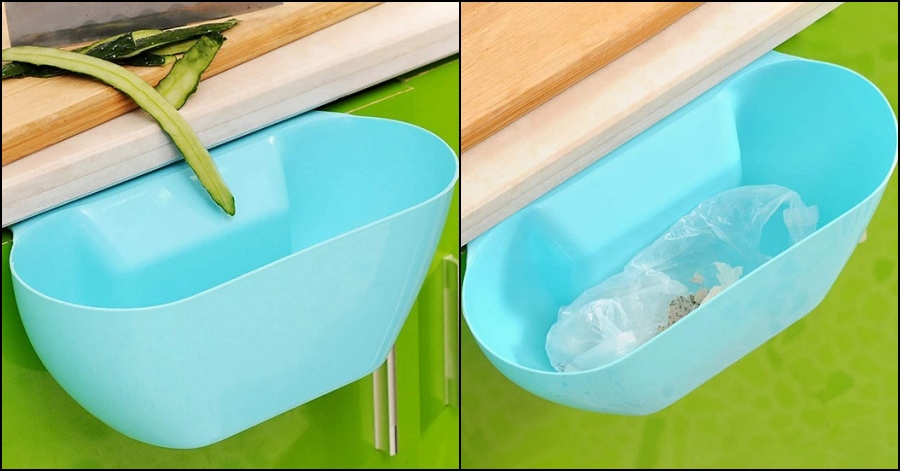 Buy this on Amazon for AED 58.00.
Enjoy hassle-free cooking and food preparation with this hanging container, which you can place on the edge of your kitchen cabinet. Measuring 28.4 x 15.3 x 12.7 cm, it is just the right size for your vegetable peels and other small wastes. Super handy and highly recommended!
5. Hanging Trash Can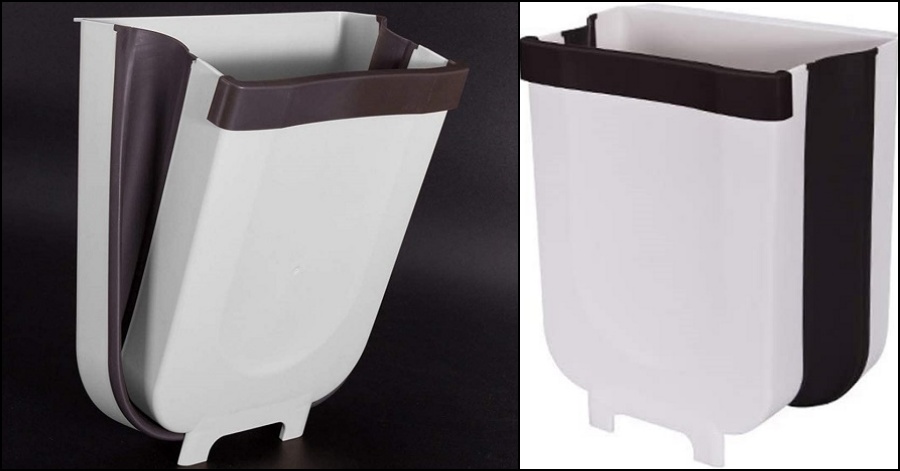 Buy this on Amazon for AED 29.49.
Here is another compact trash can that you can attach to a cabinet drawer or door. Measuring 25.3 x 17.5 x 28.6 cm, it's big enough for your fruit peels, veggie peels, and other small wastes. It has a fixed bracket at the bottom, so you can place it on the ground if you prefer. A useful and handy product indeed!
6. Techvida Hanging Trash Bag Holder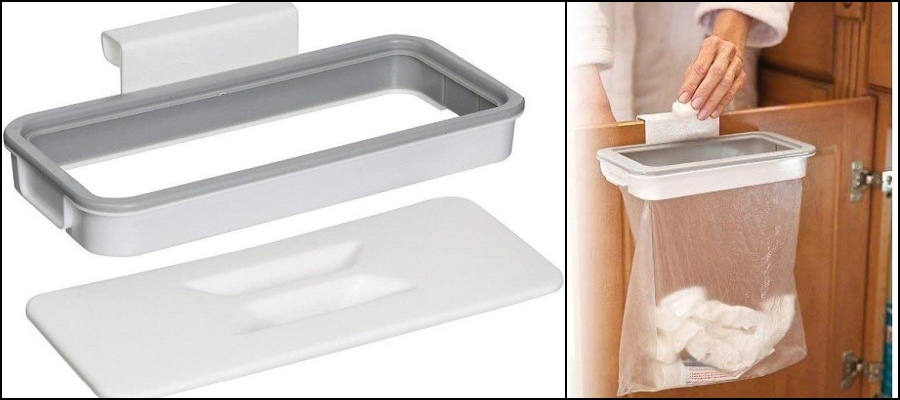 Buy this on Amazon for AED 18.00.
Wondering what to do with your plastic grocery bags? Simply attach them to this holder and voila — you have an instant hanging trash bag! Measuring 26.6 x 13.6 x 5.6 cm, it fits most plastic bags. Easy to install and remove, it's also the ideal trash bag for outdoor use.
7. Recycling Compartment Bags (Slim)

Buy this on Amazon for AED 100.00.
Most wastes such as aluminum cans, paper, and glass can still be recycled — it only requires some effort on our part! With this set of 4 compartment bags, you can easily sort your recyclable trash. The bags can be attached/detached with velcro, plus they have handles for easy carrying. A truly excellent product that's environment friendly, too!
8. Trash Sorting Bags (Large)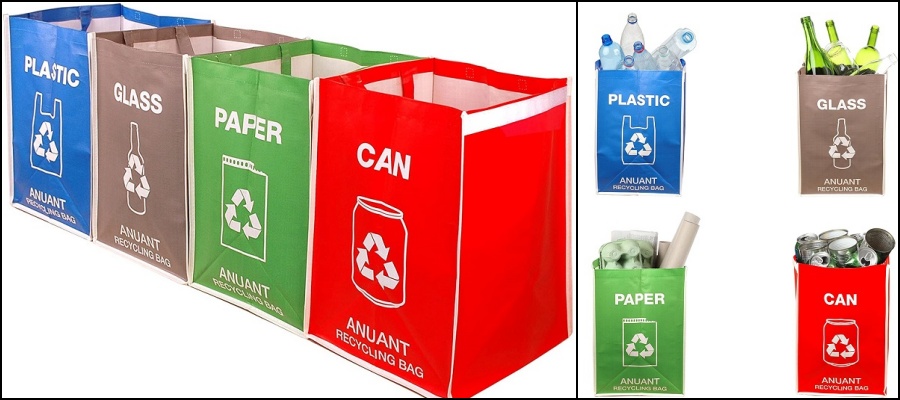 Buy this on Amazon for AED 133.84.
Here is another set of trash sorting bags — this time in large size (30 x 30 x 43 cm each). Each bag is made of eco-friendly, waterproof material. Easy to use, clean, and easy to carry — this is a great quality product that promotes recycling, too!
With these products, not only will you be able to manage waste, you'll be encouraged to do your part for Mother Nature as well! By sorting materials that can be reused or recycled, you can help preserve our world's natural resources, while keeping your home clean and germ-free.