The current health crisis has affected our lives in unexpected ways. Suddenly, we find ourselves having to stay at home, going out only when absolutely necessary, and taking extra precautions like wearing masks, disinfecting exposed items, washing our hands more frequently, and practicing social distancing.
Indeed, all of us are finding ways to stay healthy and safe amid the ongoing outbreak. However, let's not forget to take care of our environment, too. In today's post, we shall
discuss several tips for staying healthy as well as eco-friendly during these challenging times.
Guide to Staying Healthy & Eco-friendly Amid the Current Crisis
First of all, let's talk about personal health. How can you make sure that you and your loved ones remain safe and healthy these days? Check out the following tips on staying healthy, reducing plastic usage, and generally being eco-friendly:
1. Establish a "buffer zone" and "living zone" at home.
The "living zone" refers to areas of the house where you typically eat, sleep, and do everyday activities, such as the kitchen, dining room, bedroom, and living room. On the other hand, the "buffer zone" refers to the area between the entrance and the living zone. For example, your buffer zone could be an outdoor patio, a space in or next to the garage — or, in the case of smaller residences — the "entrance hall" right between the front door and the living zone.
Establishing a buffer zone could help decrease the likelihood of bringing a virus into your home. This is the place where you can take off your shoes and your coat (before placing them in designated hampers for cleaning), as well as the areas where you can remove and disinfect grocery bags and bought items, before bringing them into the house. All of this calls for extra effort on your part, but is necessary to help ensure health and safety.
2. Wear a face mask and dispose of it properly.
Research has shown that wearing a face mask, along with regular hand washing and social distancing, can help prevent the spread of the outbreak. You could wear disposable masks — or, as an eco-friendly alternative — cloth masks that you can wash and use again.
Of course, make sure that you are wearing your mask properly each and every time; it should fit snugly over your nose, mouth, and chin. After taking your face mask off, throw it away properly in the trash bin (for disposable ones) or place it in a designated hamper (for cloth face masks) for cleaning and disinfection.
3. Channel your "inner chef" at home.
Not much of a cook? Now is the time to finally learn how to make your favourite dishes, and to channel your inner chef! Exchange recipes with your friends, watch cooking videos online, and learn how to transform even your leftovers into a hearty meal!
4. Eat more fruits and vegetables.
Crisis or no crisis, eating more fruits and vegetables are good for your health! Again, you can surf online for easy-to-make veggie meals, or ask your friends for some plant-based recipes. A plant-based diet would be good for your overall health in the long run!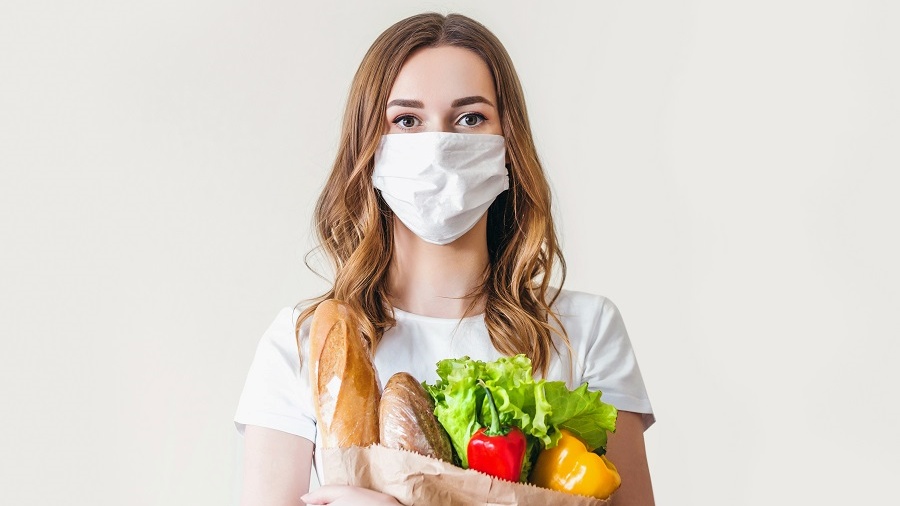 5. Stay active and exercise at home.
You don't need to go to the gym for physical work outs; why not create your own home gym, instead? Plus, there are plenty of exercise videos online that you and your family can work out to! Similarly, you can stay active by cleaning your rooms and doing household chores!
Speaking of work outs, check out these exercise equipment and tools that you can set up in your very own home gym.
6. Take good care of your pets, too!
Although there hasn't been enough scientific proof regarding virus transmission between animals and humans, it wouldn't hurt to take extra measures when caring for your pets. Simple things like washing your hands after feeding, bathing, grooming, and playing with your pet can go a long way. Regular cleaning and disinfection of their "living areas" could also help prevent any transmissions.
In addition, if you are feeling sick, keep a safe distance not only from your family, but from your pets, too. Remember that these measures are for everyone's safety, including those of your fur babies!
How to Reduce Plastic Use amid the Pandemic
Environmental groups are all for reducing, or even eliminating single-use plastics altogether. Ironically, however, the current situation has made it difficult to banish them entirely, with supermarkets requiring customers to wear plastic gloves, and restaurants serving food on plastic plates with plastic utensils. Still, we can choose to be eco-friendly by practicing the following:
7. Bring your own bags to the grocery store.
Even before the current pandemic, grocery shoppers have been urged to bring their own bags to help reduce plastic usage. So before you go out, be sure to bring a canvas bag or cloth bag for your groceries. After returning home and putting away your items, don't forget to wash your bags to keep them clean and germ-free.
8. Buy groceries and other items in bulk.
Instead of having to buy groceries every few days, why not make it a weekly — or even a monthly — activity instead? This way, you can minimize outside trips, while reducing plastic usage, as well. Of course, this also means that you would have to buy some things in bulk, which is actually more economical, when you think about it!
9. Ask for eco-friendly packaging for your items.
Most supermarkets already provide paper bags and cardboard boxes as an alternative to plastic bags when packing grocery items. This also applies to their delivery services, wherein you can ask for eco-friendly packaging before they deliver groceries to your house. Similarly, some food delivery services also offer the option of not including plastic utensils in food orders. Yay!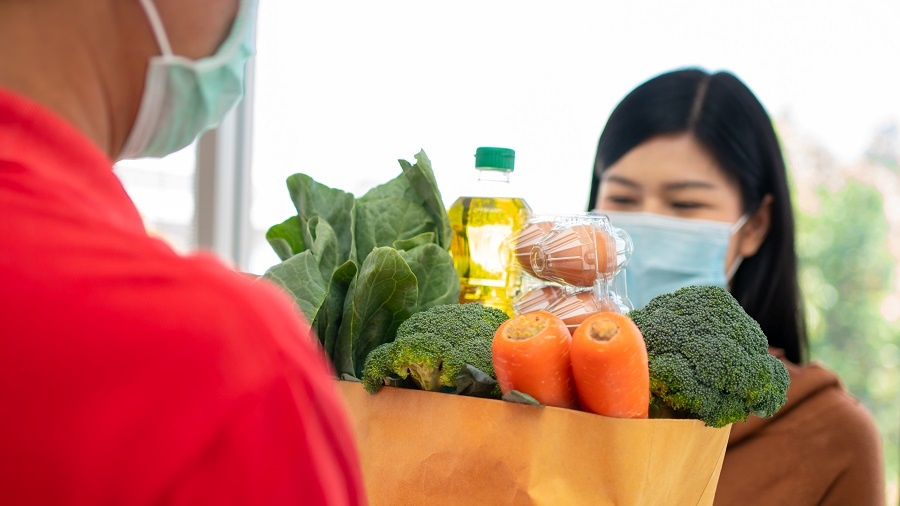 10. Use washable face masks.
As mentioned earlier, you can use washable face masks (those that are made of cloth material) as an alternative to disposable ones. This may require extra effort as you'll need to wash them after every use, but it is definitely more economical, and not mention eco-friendly, too!
11. Use a water filter or a larger water dispenser.
Instead of buying and drinking bottled water every day, consider purchasing and using a water filter or a larger water dispenser instead. Check out which options and services in your area would allow you to have drinking water in a way that's eco-friendly and economical as well.
More Eco-Friendly Tips to Follow Nowadays
In addition to the above suggestions, here some other ways to be eco-friendly, despite the current circumstances:
12. Reduce energy usage at home.
Reducing your energy usage at home not only helps in cutting down your electricity bill, but is beneficial to the environment in the long run. Indeed, little things like switching off the TV, computer, and appliances when not in use — and drying clothes outside instead of using a dryer — can go a long way toward reducing energy usage at home.
13. Don't waste water!
Aside from energy usage, be sure to watch your water consumption, as well. Regularly checking faucets and water pipes for leaks, taking quick showers, turning off the faucet while brushing your teeth or scrubbing your hands — these are great habits to have when it comes to reducing water wastage!
14. Practice the 3Rs of eco-friendly living.
Keep in mind the 3Rs of eco-friendly living: reduce, reuse, and recycle. Reduce your use of plastic and other disposable items. Give away old clothes, books, toys, and other household items that are no longer used. Reuse things like glass bottles and jars. Separate items like paper and aluminum cans for recycling. These are just some of the things you can do to help Mother Nature from the comfort of your home!
15. Discover and develop a green thumb.
If you've always been interested in gardening, now is the best time to discover and develop your green thumb! Pretty soon, you could be harvesting your own herbs, fruits, and veggies! If you don't have an outdoor garden, no worries — with just a few pots and containers, you can turn your balcony into a mini-garden. Better yet, you can transform unused plastic tubs (or even old tires) into growing areas for different kinds of plants!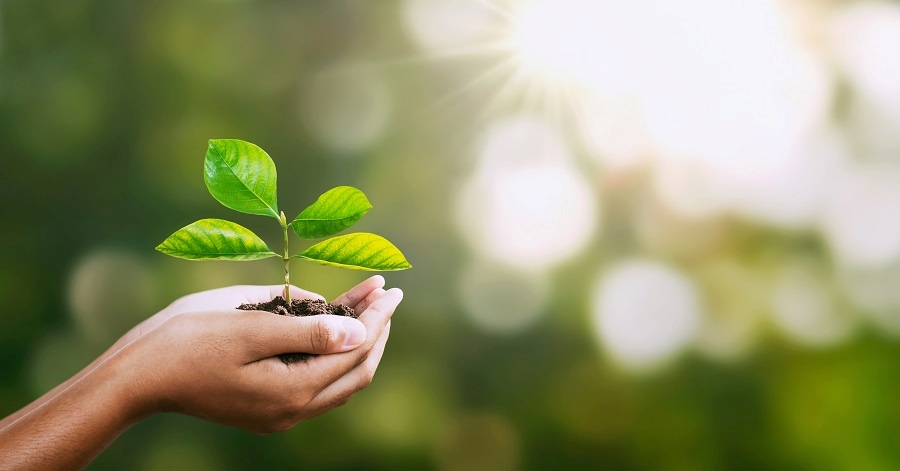 16. Clean and maintain your car regularly.
Due to the current situation, you may find yourself using your car less frequently these days. Still, there are things you can do to maintain and keep your vehicle in tip-top shape. Weekly driving, topping up on gas and fluids, cleaning the inside and outside of your car — these activities should still be done! For more information about this, check out our tips for maintaining your car amid the health crisis.
Without a doubt, the current crisis has affected our daily activities in ways we never could have imagined. More than ever, staying healthy and keeping our homes clean are essential. However, let's not forget to carry out eco-friendly practices — because when we take take care of the environment, we are helping to turn it into a safer and healthy place for all of us, as well.