For residents who wish to return/travel to the UAE, the government has made it clear that you will need to get a COVID-negative certificate before you board any passenger aircraft.
This is part of the key measures announced on Sunday (June 28) by the National Emergency Crisis and Disasters Management Authority (NCEMA) and the Federal Authority for Identity and Citizenship (UAE-ICA) for residents with valid visas to return to the country starting July 1.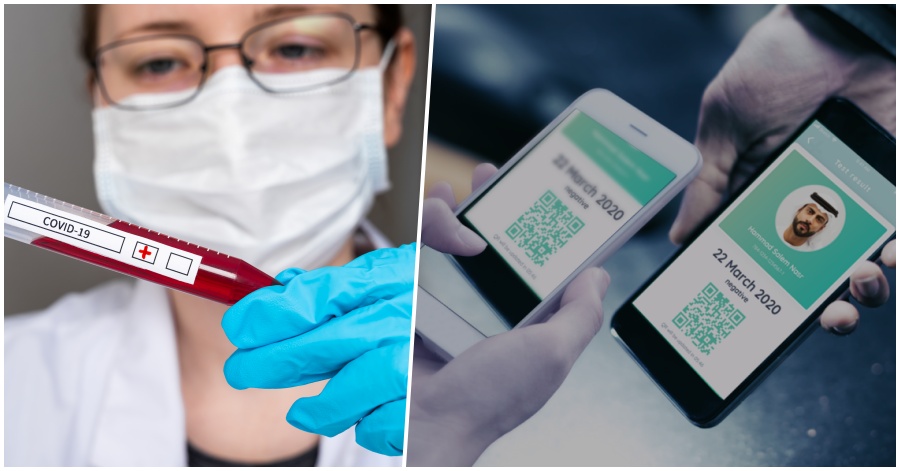 How to Get a COVID-19 Clearance Certificate Online to Travel in the UAE
According to the announcement, the COVID-19 test should be conducted at accredited laboratories spread across 106 cities in 17 countries worldwide. More countries will be added to the list shortly as part of the second and third phases, as shared in a report by the Khaleej Times.
Travelers and returning residents who do not have a COVID-negative test taken within 72 hours of take-off will not be permitted to board the aircraft.
To access the list of accredited laboratories, you may visit https://smartservices.ica.gov.ae/.
As the results are time-sensitive, the accredited laboratories are expected to work on the tests diligently to deliver the results digitally within the allotted time frame.
Key guidelines for all returning #UAE residents with valid permits.#YouAreResponsible#We_Are_All_Responsible pic.twitter.com/wbmYMVKPDY

— NCEMA UAE (@NCEMAUAE) June 28, 2020
Meanwhile, residents who will be coming countries without an accredited lab, COVID-19 testing can be done upon arrival in the UAE. And as part of the safety measures, returning residents will have to quarantine for 14 days either at home or take institutional quarantine.
Furthermore, all costs for quarantining and medical assistance will be shouldered by the individual. In certain cases, companies that employ returning residents will shoulder the expenses. If you are returning for work in the UAE, you should communicate an arrangement with your company or employer so you would be prepared in case you will have to shoulder your expenses for the test and the quarantine measures. 
And finally, all returning residents are required to download a certified app, Al Hosn, which will allow monitoring by government health agencies while in quarantine.
But since the COVID test result will only be valid for a maximum of 72 hours, you will need to obtain an entry approval from ICA or GDRFA first. 
After the UAE has ended its National Sterilization Program, travel and movement restrictions, as well as daily curfews, have been lifted accordingly. However, the UAE continues its intensive efforts to combat COVID-19, both in the country and abroad, to serve the citizens and residents of the nation.
ALSO READ: Self-Quarantine Guide for Travellers Arriving in UAE