What is the salary requirement to sponsor your husband or wife in the UAE? There has been a recent update about this as JOB TITLE is NO longer a requirement.
For foreign nationals planning to bring their family here in the UAE, it pays to note that the government has adopted certain changes to the requirements for this purpose, regardless of the applicant's gender or status.
This new update applies to:
Men sponsoring wife, children and family
Women sponsoring husband, children and family
The move can be seen as a more inclusive approach, moving away from typical gender stereotypes, which no longer applies to all people, especially for those coming from other parts of the world. Meanwhile, as the changes are still going through transition, government information channels will still have to make the necessary adjustments to keep all concerned individuals abreast with the update.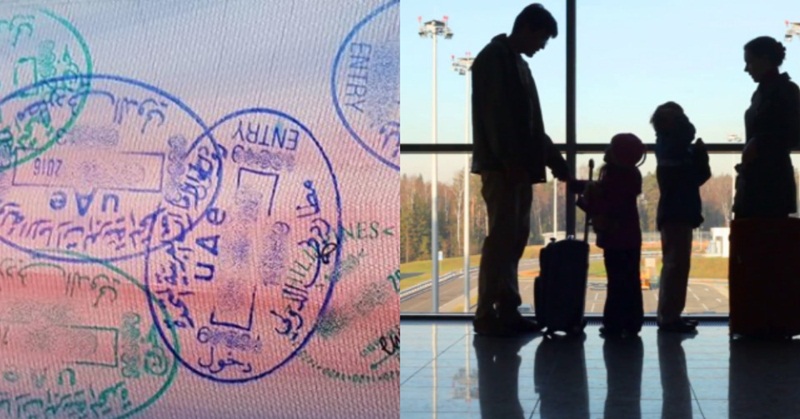 Salary Requirement Serves as Basis for Expats in UAE to Apply for Residence Visas for Dependents
In a recent announcement, the Federal Authority for Identity and Citizenship (FAIC) has clarified that salary and NOT job title is now the basis for residence visa applications for both male and female expats wanting to sponsor their family members, as shared in a report by the Khaleej Times.
The clarification came right after reports of some women who have been told by authorities in Dubai that only certain professionals were eligible to sponsor their families if they earned AED 4,000 or above.
In response to this, an FAIC spokesperson categorically explained that all expats — male and female — can now sponsor their spouse or children, provided they earn a monthly salary of AED 4,000 or at least AED 3,000 plus accommodation from the company.
Furthermore, the FAIC spokesperson pointed out that a government website is still stating the previous requirements because it "has not been updated yet".
For their part, the Amer Centre – a one-stop facility for visa and immigration-related services in Dubai, confirmed that the employment category for female sponsors has been removed. However, the salary requirement remains AED 10,000 if a woman wants to sponsor her husband, whereas a mother who is earning a basic monthly salary of AED 4,000 or AED 3,000 plus free housing can sponsor her children.
On July 14, the FAIC announced that it was adopting a Cabinet resolution changing the main condition of acquiring residency from employment to income.
For his part, Major-General Saeed Al Rashidi, director-general of Foreigners Affairs and Ports at the FAIC, explained, "The sponsor, whether male or female, must present a certified marriage certificate and their children's birth certificates translated into Arabic, as well as proof of their monthly income. A wife wishing to sponsor their children must attach a certified written agreement from her husband."
ALSO READ: How to Avail UAE Tourist Visa Fee Waiver for Children below 18 Years Old