In a previous post, we shared about how much an Etihad pilot typically makes. Today, we're going to talk about a more customer-oriented position… the Etihad Airways flight attendant!
ALSO READ: Emirates Cabin Crew Salary
"A career with Etihad Airways will take you all around the world," according to the airline's official website. Indeed, becoming part of the airline's 6300-strong cabin crew — which consists of 110 nationalities — offers plenty of opportunities for an awesome travel and cultural experience!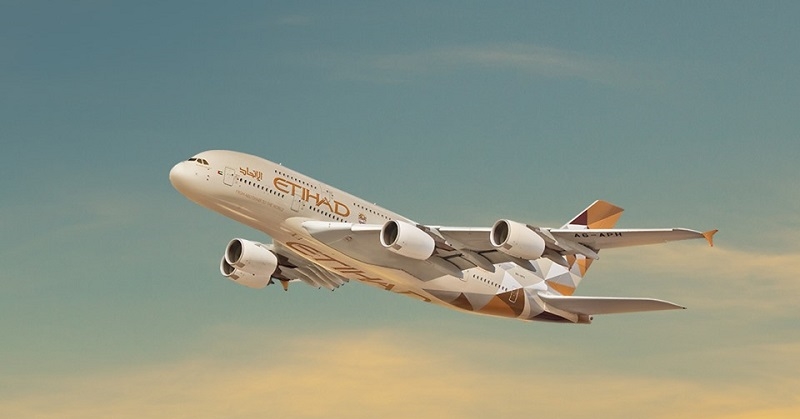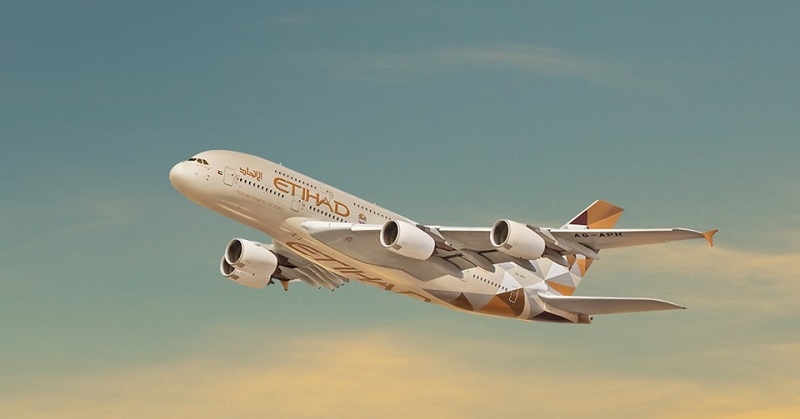 Salary & Benefits of Etihad Airways Flight Attendants
Etihad Airways is the flag carrier of Abu Dhabi, UAE. It operates more than 100 Boeing and Airbus aircraft, and flies to at least 100 destinations around the world! Such a huge network requires dedicated flight attendants, as well as in-flight chefs and food & beverage managers.
Skills & Qualifications
To qualify as a flight attendant for Etihad Airways, an applicant must be/have:
At least 21 years old
A height of 212 cm without shoes
Completed high school education or higher
Able to swim with the aid of a flotation device
Excellent personality, image, and style
Customer oriented, with great communication skills
Fluent in spoken and written English (another language is a plus)
No criminal records
No tattoos or body piercing that would be visible while wearing a uniform (except for females only, who may have one earring in the lower lobe of each ear)
Willing to serve alcohol (including during the month of Ramadan)
Willing to comply with requirements for a UAE and GCAA visa, medical and health screenings
Salary & Benefits
The typical salary and benefits of an Etihad Airways flight attendant are as follows:
Basic salary of AED 2500 during the training/probationary period (6-7 weeks)
Basic salary of AED 3640 after probation and hourly pay of AED 44
Layover allowance: AED 10/hr or AED 240/day in Middle East/GCC/Subcontinent; AED 12/hr or AED 288/day in Asia/Far East; AED 14/hr of AED 336/day in Africa/Australia; and AED 16/hr or AED 384/day in Europe/America
Annual leave of 30 days
Medical insurance and accident insurance or life insurance
Free accommodation in a shared, fully-furnished apartment
Transportation to the airport before and after work
Unlimited personal travel at special rates
Annual leave ticket and concessions for family and friends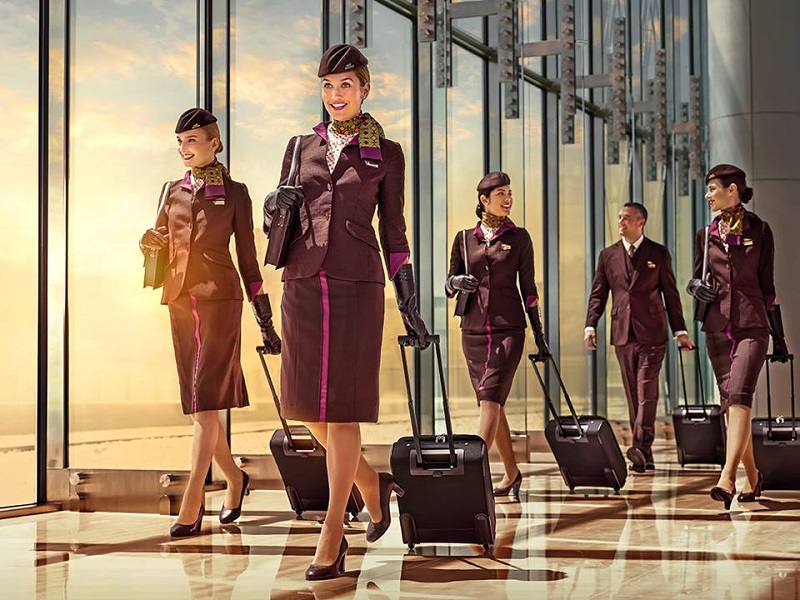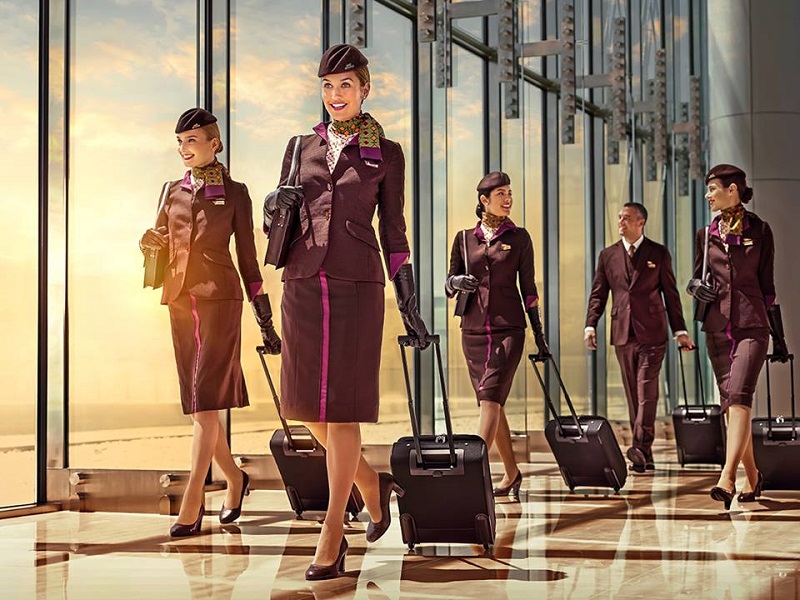 Recruitment Process
Etihad Airways recruits flight attendants in two ways. The first is through CV Drops, which are announced publicly on websites and social media. During these days, an applicant may be required to stay for the whole day, or asked to return the following day for a full assessment.
The second is by invitation-only. These are for applicants who have been invited after submitting an application online, as well as those who have initially applied through CV Drops.
ALSO READ: Emirates Pilot Salary
Becoming a flight attendant for Etihad Airways sounds like an exciting and rewarding job, indeed! If you think you've got what it takes, then it's time to polish your resume and apply!
DISCLAIMER: The above information may change and should be used as a guide only. To learn more about the latest career opportunities with this airline and how to apply as a flight attendant, please visit the official website of Etihad Airways.