Etihad Airways is considered the second-largest airline company in the United Arab Emirates. It follows the Emirates airline. Located in Abu Dhabi's International Airport, Etihad Airways was established in November 2003. To date, the company operates over 1,000 flights a week to more than 120 passenger and cargo destinations located in Africa, Middle East, Europe, Australia, Asia, and North America.
If you are seeking for work openings from this company, please check out the steps and other vital information you need to apply for a job from Etihad Airways below.
Etihad Airways has a fleet of 102 Airbus and Boeing aircraft, which were purchases just recently in February 2020. In 2015, one of the remarkable years for Etihad, the company was able to serve 14.8 million passengers, which was 22.3% higher than in 2014.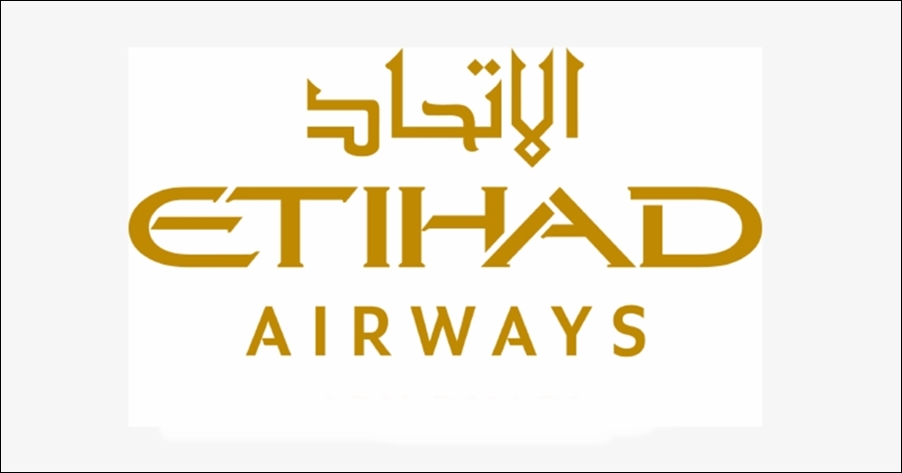 How to apply for a job in Etihad Airways in the UAE?
To apply for a job in Etihad Airways in the UAE, you can go to its official career website https://careers.etihad.com/. On this page, you can search by keywords and location. There is a "search jobs" button that you can use in order to search for jobs. Some of the vacancies you can explore are Airport operations jobs, corporate and commercial jobs, cabin crew jobs, engineering jobs, UAE national programmes, and cargo jobs.
When looking for a job, there are things you need to consider first. For instance, it is essential that you keep your resume updated every time you apply for a new position. Your work experience matters to your potential employers. They see your work experience as something to rely on in terms of salary and job roles. Your educational background forms part of the essential section of your resume as well. Your profession needs to stand out every time you apply for work.
Etihad Airways History
Abu Dhabi was previously a joint-owner of Gulf Air, together with Qatar, Bahrain, and Oman. Gulf Air was then located in Abu Dhabi International Airport from 1970s to 2003. Abu Dhabi backed out in June 2003 leaving Oman and Bahrain to manage the airline company. In July 2003, Sheikh Khalifa bin Zayed al Nahyan issued a Royal Decree that built Etihad Airways as the second flag carrier of the UAE. Sheikh Ahmed bin Saif Al Nahyan, a member of Al Nahyan family, then put up an initial paid-up capital of AED 500 million to start the company. The rest is history.
Facts & Figures
Etihad Airways was founded in July 2003, making it 17 years old now.
Its operation commenced in November 2003.
The current hub of the company is located in Abu Dhabi International Airport.
Its frequent flyer program is Etihad Guest.
In 2017, the company hit US$1.6 billion.
In 2017, its employee count is more 24,558.
In 2019, it had net loss of US$870 million.
List of brands and service Etihad Airways handles
Etihad Aviation Group
Etihad Guest
Etihad Cargo
Etihad Engineering
Etihad Aviation Training
Etihad Business Connect
Etihad Secure Logistics
Book your trips

Book groups
Book a stop over in Abu Dhabi
Book Rail & Fly
Unaccompanied minors
Global Meet & Assist
Special offers
Need a UAE visa?

Book your transfer

To and from the airport
Book Etihad Chauffeur
Book Etihad Coach

Fly Etihad – on board

Our cabins
Meals on board
Flying with children
Entertainment and Wi-Fi
Our fleet
Seat choices

Fly Etihad – before you fly

Etihad Wellness
Lounges
Need a UAE visa?
Airport information
Baggage allowance
Loyalty programme opens in new window
Special assistance
Travel insurance
Clear US immigration

Manage your booking

Request a refund
View or change booking
Flight status
Flight timetable
Special assistance
Choose your seat

Manage your check in
Manage upgrades and extras

Upgrade
Duty Free
Extra baggage
Choose your seat
Special assistance
Global Meet & Assist
Travel insurance
To and from the airport

Destinations – Abu Dhabi

Discover Abu Dhabi
Stop over in Abu Dhabi
Abu Dhabi discounts
Formula 1™

Destinations – Flights

Flights to Abu Dhabi
Flight offers
Travel guidelines

Help – baggage

Delayed or damaged baggage
Baggage guide
Lost and found

Help – get in touch

Travel guidelines
Talk to us
Feedback
Our mobile apps

Help – your booking

Change my booking
Ways to pay
Travelling with children
Special assistance
Travel Bank
What it means to work in Etihad Airways
Here are some of the review and feedback by Etihad Airways employees:
On the job training: productivity
"Being a part of a 5-star airline company is an honor because the management provides enough learnings to their employees and trainees. It exposed me to be professional in the world of airline industry. I was able to understand deeper perspective towards this kind of work."
In-charge – dish washing: good
"I have 5 years of experience in Etihad airways flight catering. I feel good. And I want to rejoin. But no option. That's the bad I feel and overall feeling good"
Guest services agent: Etihad airways global best airline for work
"Etihad Airways is the best place for work and I had a very good experience in this company in my entire life. But unfortunately there are some people working on the key post are giving favoritism to their own favorite staff and making let down to others. And have taken forcefully resignation from me with giving lame reasons. Since that time I haven't stable myself."
Airport manager: Productive and motivated work environment
"Excellent working environment and one of the best companies to work for. One of the best airlines in the world. The management is also very good. They take care of their employees very well."
Cabin crew & bus driver: workplace culture
"It's one of the best companies I have ever worked in my 20 years experience. Every employee is treated with dignity and respect. I have learned new techniques and corporate culture in Etihad."
Contact Information:
Address: Khalifa City, Abu Dhabi, United Arab Emirates
Main Telephone: +971 600 555 666
Website: etihad.com