A Filipina who was abandoned on the road is now returning home to her family in the Philippines. She had suffered from temporary amnesia and was staying at the Rashid Hospital when she regained her memory.
Last December, 63-year-old Milagros Chenilla was on her way to a job interview when she collapsed due to a diabetes complication. Her friends left her on the road for fear of getting caught because they were illegal residents, just like her.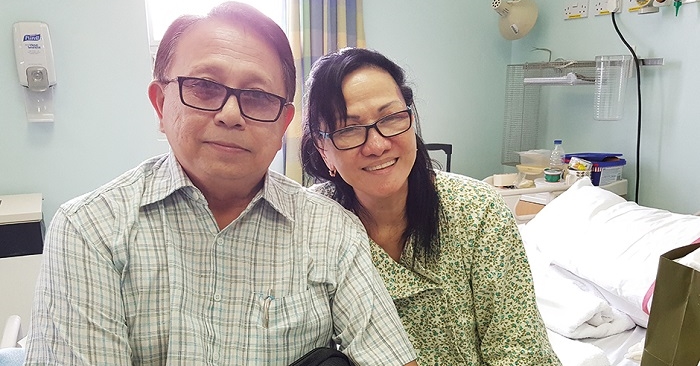 Abandoned Filipina Going Back to the Philippines
At the time, Chenilla had been staying in the UAE illegally for almost one year after losing her job. Previously, she worked as a teacher in Abu Dhabi for six years.
"When I regained consciousness, I was already in hospital, but I had no memory. My body was paralysed and I couldn't talk," Chenilla told Gulf News.
Fortunately, a volunteer social worker named Ray Angulo helped her. "For several days, Chenilla was a 'Jane Doe' in the hospital; she was unknown," he said. " She had an episode and fell unconscious. She had no one visiting her, no friends, no one." By searching on Facebook, he was able to help Chenilla establish her identity and recall her memory.
Grateful to All Who Helped
Chenilla is extremely thankful for Angulo's help. "Mr. Ray is a very warm-hearted and generous person," she said. "He stood by my side every step of the way. He facilitated everything for me. If it weren't for him, I wouldn't have been able to know my true identity."
Likewise, she expressed her thanks to the hospital: "I am grateful to Rashid Hospital for accommodating me despite my status. They took me in without questions. I thank all the doctors, nurses, and cleaners who lovingly took care of me as if I'm part of their family."
The Philippine Embassy and the consulate also helped to ensure that Chenilla goes back to the Philippines safely. Officials from the Assistance to Nationals Section at the Dubai consulate visited her before she was discharged from the Rashid Hospital.
Here is a video of Chenilla expressing her thanks to all who helped her:

Video Credit: Gulf News FB Page
A Bittersweet Homecoming
When asked about her return to the Philippines, Chenilla described it as "a bittersweet homecoming." She narrated that one of her daughters "disowned" her because she couldn't send financial support when their father died last year.
"But it's OK," she said. "The most important thing right now is I survived and I'm coming home to my family alive. I thank God for that."
Chenilla's story is an incredible one, indeed. Despite her sad experiences, the people around her made it possible for her to return home. Hers is an inspiring story of hospitality, generosity, recovery and hope.