Today's OFW interview features Dr. Reynald Balajadia, a Filipino dentist. He completed his Dentistry degree in Baguio City, where he was born. He is a licensed dentist, both in the Philippines and here in Dubai, where he has been staying for 7 years and counting!
According to "Doc Rey," as he is often called, being a dentist has always been his passion. So no matter how hard the job is, he is happy with it! When he is not working, he spends quality time with his family, who also reside here in Dubai.
Doc Rey talks about the ups and downs of living abroad, saving money, and the importance of hard work, faith, and perseverance. Amid the current crisis, he also shares about how he, along with other doctors, are focusing on safety measures with regard to health treatments. Let's get to know him better in the following OFW feature!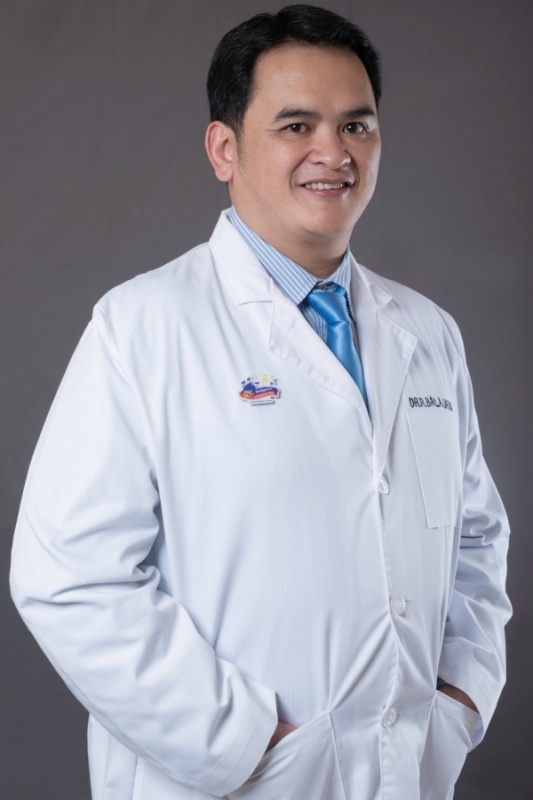 OFW Feature: Dr. Reynald Balajadia, Filipino Dentist in Dubai
Name: Dr. Reynald Balajadia
Nickname: Doc Rey or Rennie
Current Profession: Dentist
Years in Dubai: 7 years
1. Tell us about yourself.
Hello! I am Dr. Reynald Balajadia, but most people call me Doc Rey or Rennie. I am a licensed dentist, both in the Philippines and here in Dubai. I accomplished my Dentistry degree in Baguio City, Philippines — where I was born.
2. Why did you come to Dubai?
I came to Dubai so I can be with my family, so that my wife and I can raise our kids together. I decided to come here and try the odds in Dubai.
3. What were your previous jobs?
I have always been a dentist since the beginning of my career. I practiced for 13 years in the Philippines, plus 7 years here in Dubai… and counting.
4. How do you find your current job? Are you happy/satisfied with it?
My passion is in this field, so no matter how hard the job is, I am happy with it. My experiences here have taught me a lot! Patients here are also more open to other treatments, rather than just extraction of the teeth. Probably I could attribute this to the financial stability of the people.
5. Are you able to save in Dubai? Why/How?
Although it is expensive to live here, we make it a point to set aside something for our savings. Living in Dubai is about practicality, so you can save something for yourself. It is very tempting to spend here since every month there are promotions and sales everywhere!
6. Is it difficult to live in Dubai? What are/were your struggles? What's life like outside work?
At first it was difficult, since this is the first time that I encountered different cultures. Your perspective in life will be your guide and your perseverance will be the deciding factor on how you will live your life here. I spend time with my family when I'm not working.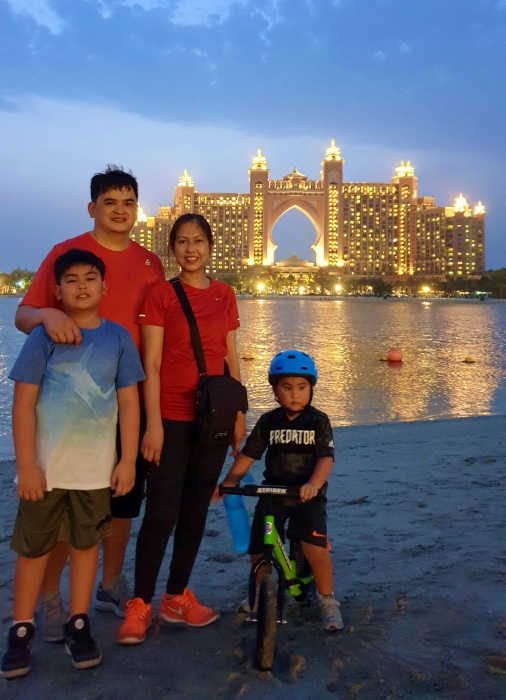 7. What do you like about Dubai?
Security, and probably everybody living here in Dubai can testify to that. With a very low crime rate, you feel the safeness everywhere you go at any given point in time. But still of course, we should not let our guards down.
8. What do you NOT Like about Dubai?
There are lots of temptations on how to spend your earnings. Hahaha. As true as it is, sometimes even if we do not intend to buy an item, you end up buying it since it is on promo!
9. What are your plans in your career/family/future?
I am planning to have a new business venture.
10. You have any tips for kabayans when working/finding work/living in Dubai?
To my kabayans, do not give up easily even in difficult times. Perseverance will help you. I also have my difficulties but look at life in a positive way. Pray always because no matter how hard your problems are, God will always be there to guide you.
11. How are you coping with the current crisis we are facing?
We have uncertainties in our jobs because of this crisis, so I made sure that we only spend on what is necessary. But now that the restrictions have been lifted, slowly the economic status is getting better and hopefully things will go back to how it used to be.
12. Is there anything else that you would like to share with our readers?
Yes. If you are in doubt about going for a dental treatment, don't worry because we are taking the necessary measures for your safety during your treatment. It is better to call and book your appointment in advance. On the patient's part, please be honest in answering your questionnaires, as this will help medical practitioners with regards to your treatment. Always remember that prevention is better than cure!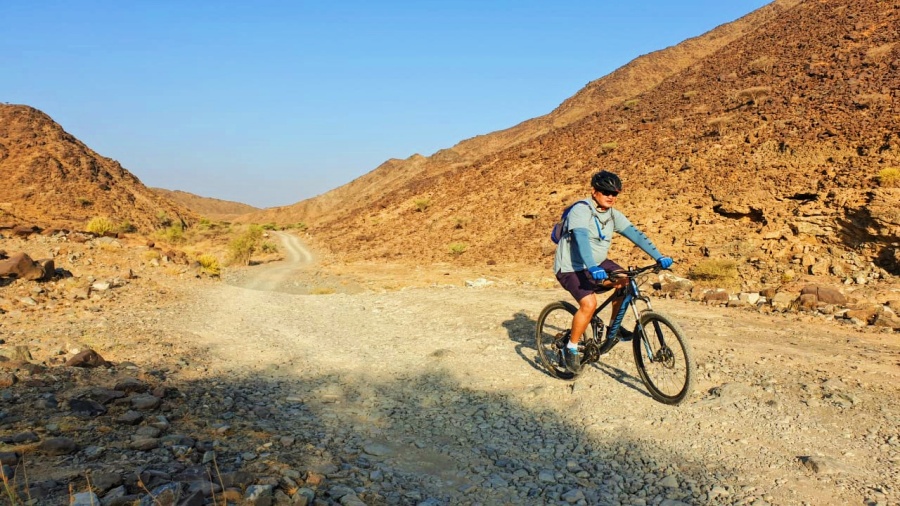 —————-
*Photos provided by Doc Rey
Are you an expat in Dubai? Do you want to be featured in the website? Send us an email telling us you want to be featured at admin@dubaiOFW.com and we will send you the set of questions! Let's help other Pinoys who want to come to Dubai understand what life in the UAE is like through your story.