Dubai is known as a place of luxury and opportunities. As the country has become a destination for different people wanting to build something out of life, we see people like Alex, also known as Supercar Blondie on social media, sharing her experiences of working and living in Dubai as an expat. A few days ago, we shared an update where she surprised her Filipina employee with a lifetime savings of cash. This time, she suprised a Bangladeshi car cleaner by giving the cleaner the biggest tip (worth his annual salary).
Also Read: Cost of Living and Monthly Expenses in Dubai: An Honest and Practical Guide
Alex, though, is no ordinary vlogger as she loves to share her story of determination and how she reached for her dreams to do what she loves to do now: creating memorable experiences with people.
Catch the heartwarming moment and the rest of the video here:
Supercar Blondie Surprises A Big Surprise to Dubai Car Cleaner – Tipping worth Annual Salary
Because of her passion for creating stories and meaningful experiences that she loves to share with her audience, Alex decided to surprise a Dubai worker with a gift that he never thought he'd expect while working in the UAE.
It was an ordinary day in Dubai, a good one, in fact, to get a car wash so Alex and her team hopped onto their ride and started filming with a big surprise in store for the lucky worker who'll take care of their car today.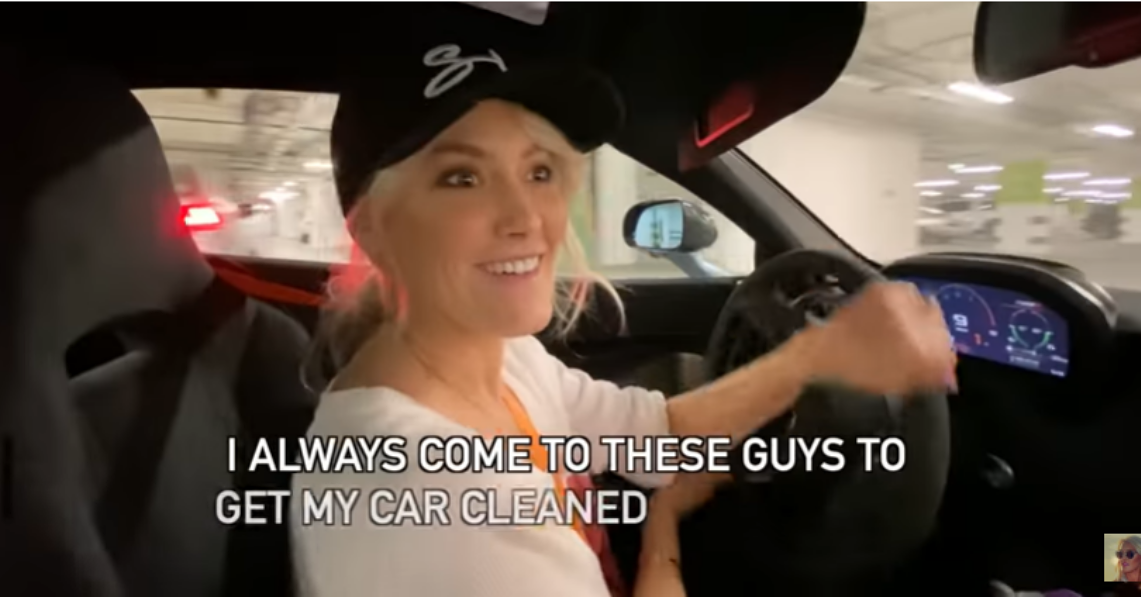 When they got to the location where they'll have the car washed (a parking lot to be exact, because this was the concept adopted by some companies in Dubai to maximize space, time, and to ensure convenience for residents), they meet their car cleaner, Ismail, who hails from Bangladesh.
Upon letting Ismail do his work on the car, Alex and her friend kept filming and got to know him a little better. Ismail told them that he had left Bangladesh for work in the UAE. Since then he has worked for the same car wash company in Dubai for 10 years already.
Ismail's reason for leaving his home country to work in Dubai is similar to why many other workers decide to work overseas: to provide for their families back home. 
Alex then asked how much the car wash costs and he said it's AED 20 ($5), and proceeded to chat with him some more to avoid any suspicion. 
They also learned that the biggest tip that Ismail has received from doing a car wash is about AED 100 ($27). Also, he works every day and cleans up to 20 cars without fail.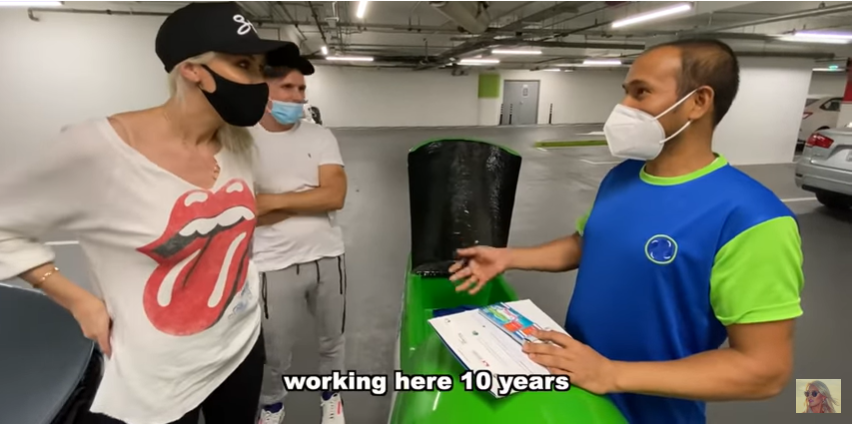 Hearing how hardworking and dedicated Ismail is at work and in supporting his family, Alex thought they should give him more. So they gave him an AED 100 tip and another worth his whole month's salary.  
But it didn't end there. Alex and her team decided to gift their car cleaner his full year's salary… as a tip! Speechless from the gesture, Ismail couldn't help but say "thank you" for the unexpected blessing. You can see how surprised and grateful he was when Alex told him that it's worth his whole year's salary. What a big surprise!