Dubai Social Media Celebrity, Alex Hirschi, also known as Supercar Blondie, surprised her Filipina employee with a lifetime savings of cash.
Also Read: UAE Vlogger Emaratino Surprises Filipina with a Job Offer
In a video recently uploaded on Supercar Blondie's Facebook page, it shows the social media influencer gifting a Pinay with a lifetime savings of cash as a reward for being a wonderful and dedicated employee.
Check out the video below:
"A very special employee of mine has been saving up to send her son to college. I want to take this weight off her shoulders with this surprise. Thank you so much for all your hard work Avelina" – caption from Supercar Blondie
Supercar Blondie Surprises Pinay Employee with Lifetime Savings of Cash as Reward for her Service and Hard Work
Alex is an Australian expat living in Dubai. She is known for creating car-related content to to more than 30 million followers across her social media platforms. She shares her excitement and reason for surprising her Pinay employee.
Avelina is a 50-year-old Filipina in Dubai and has been working for Supercar Blondie for 2 and a half years. Like many Filipinos, Avelina came to Dubai in order to work and save money so she can support her family back home. She aims to send her son to college.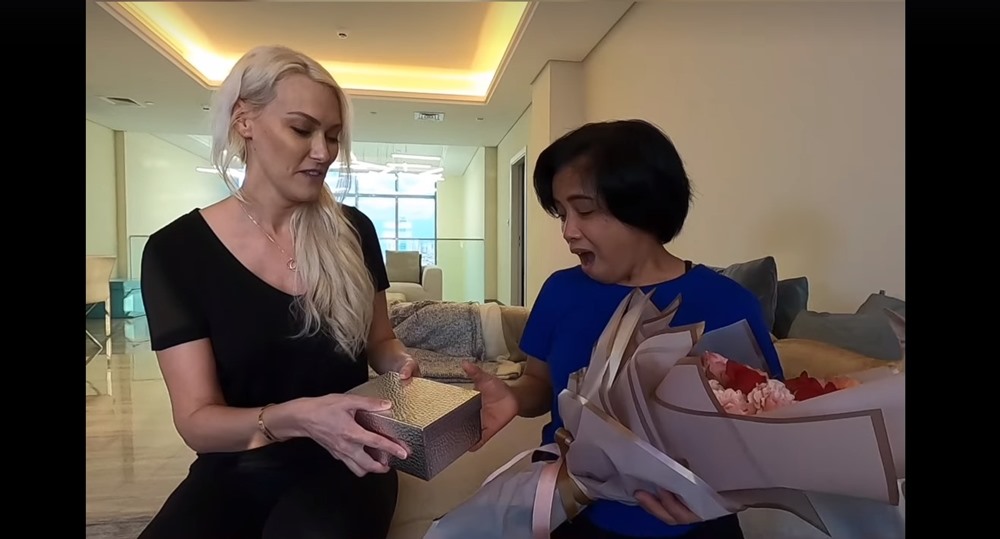 In the video, the team behind Supercar Blondie gave praises to Avelina for the hard work, dedication, and positive energy that she brings to their office.
They also mentioned that she is the heart and soul of the office and that she goes above and beyond her job expectations.
They acknowledged the sacrifice that Avelina made on how she left her family behind in the Philippines so she can provide for them and they couldn't be more thankful.
Also Read: [WATCH] Emirati Vlogger Khalid Al Ameri Plans Surprise for Filipina Nanny and Visits Her Hometown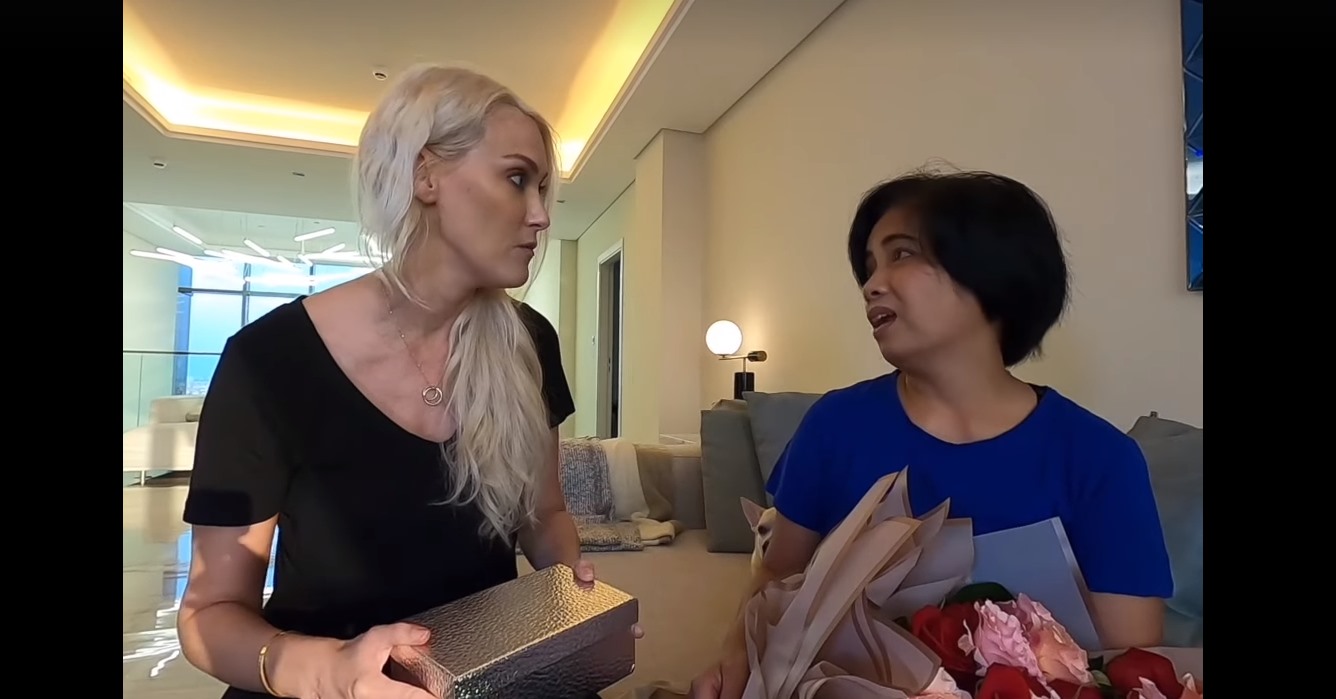 It's very nice to see Avelina being appreciated for her service rewarded with a lifetime savings of cash that will aid her son to go to college (or help in setting up a house in the Philippines).
Thank you to Supercar Blondie for rewarding our fellow kabayan for her hard work. On the other hand, great job to Avelina for working hard and being a dedicated employee. May this video inspire us all to do good always. In spite of the crisis we are all facing right now, it's nice to learn about these inspiring stories every now and then.