A Filipino household service worker in the UAE cried happy tears when Emirati vlogger Khalid Al Ameri gave her a special surprise. In a video posted by Al Ameri on April 24, the social media influencer shared that he was planning to do something special for his house helper, Layla, last December.
Also Read:
– Video: Emirati Vlogger Khalid Al Ameri Visits the Philippines
– VIDEO: Emirati Vlogger Khalid Al Ameri Visits Pakistan and Shares the Truth about the Country
Al Ameri described Layla as a "special human being" in their household. Layla has been working for the Al Ameri family for the last five years.
Note: This video was recorded pre-pandemic time.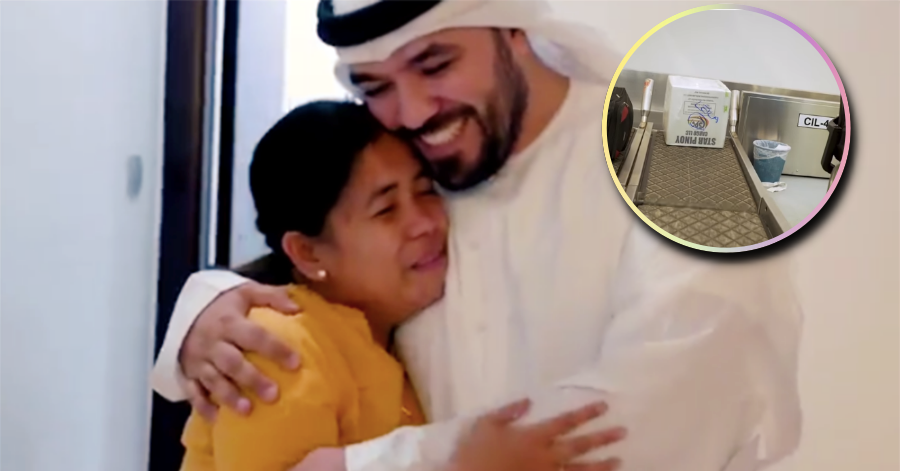 [VIDEO] Emirati Vlogger Khalid Al Ameri Surprises Filipina Nanny by Visiting Her Hometown
The video, which was taken last December, started with Al Ameri talking about "balikbayan" boxes, which means "returning to one's country" in Filipino. These balikbayan boxes vary in sizes but typically contain items such as food, clothing, and shoes, sent by Filipinos working abroad back to their families in the Philippines as a form of a gift. But according to Al Ameri, these boxes are more than just gifts as they bring with them a little bit of their family member's love and "spirit" only because most of them have to live away for months, sometimes even years.
As part of his surprise, Al Ameri asked his helper, Layla, if she would be sending balikbayan boxes to her family in the Philippines. When Layla said yes, Al Ameri went to tell her that he will be paying for the shipment of all three of Layla's boxes — his first surprise — which put a bright smile on Layla's face.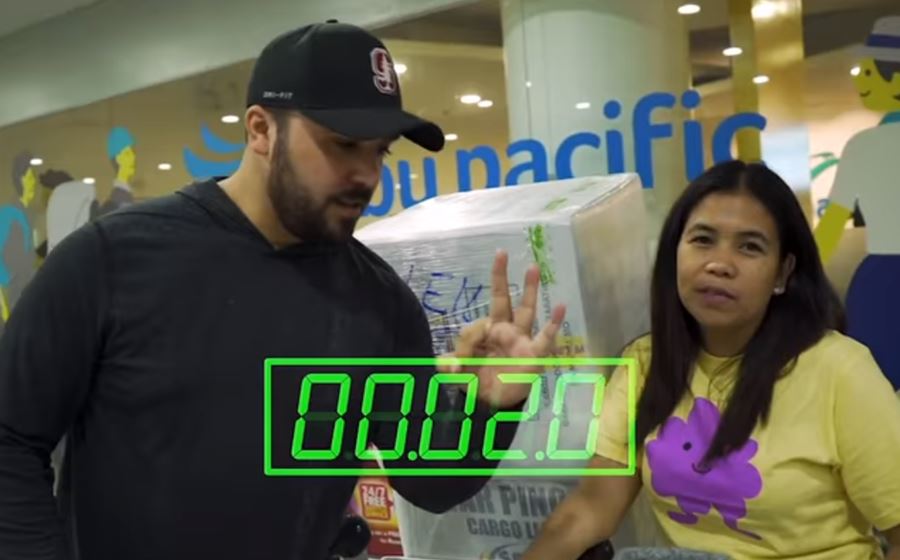 Afterward, Al Ameri pulled out a piece of paper from his pocket and told Layla his next surprise — she was going home to the Philippines for Christmas that year and he is coming with her!
Layla couldn't hide the shock in her face before she started crying and saying thank you to her kind employer. The heartwarming moment saw Layla give a big hug to Khalid and the vlogger telling her that she deserved it. 
When Layla started to recover from her emotions, she happily told Al Ameri that it was the "best Christmas gift ever."
On the day of their flight, Khalid and Layla excitedly went to the airport and showed what happens to their balikbayan boxes once they check-in before their flight. 
The rest of the video followed Khalid and Layla's journey to General Santos City, where Layla's family is residing. They had no idea that their mom is coming back home for Christmas.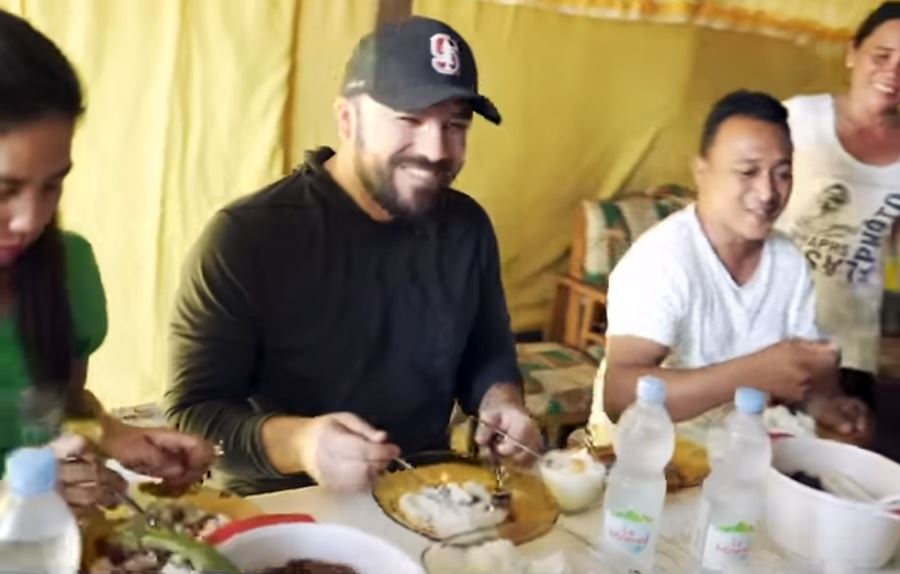 When they got there, everyone looked surprised and excited at the same time when they saw Layla step down from the van. 
Her family immediately went to her and Layla introduced Khalid to them and they invited them to go inside their nipa house. The boxes were also brought in, then they all had lunch together before Al Ameri said his thanks for their hospitality and bid them goodbye for now.
Khalid went ahead to let Layla have her time with her family. On his way home, at the airport, Al Ameri shared what he had learned from that experience that day.
ALSO READ: Sheikh Hamdan Shares Heartwarming Story of Dubai Expat during Lockdown
When Layla got home, the balikbayan boxes didn't seem to be so important at all. Al Ameri shared that it has and will always be about family for Filipinos. 
And the balikbayan boxes only represent what every OFW brings to other countries to work, which are joy, strength, and love for family.
Catch the full video here as shared by Khalid Al Ameri on his Facebook Page:
This story is a much-needed break to learn during these challenging times. While there are many reports abroad of employers not treating their household workers well, watching the video makes one realize that employees can also get lucky. Employees can also have a boss that will treat them well like family.
We hope this serves as an inspiration to other employers to understand the situation of workers (not only in the Philippines) who left their home countries in order to take care of families other than their own. To give some respect for the sacrifice and simply to treat employees like human beings. Thank you for this Khalid!
Follow Khalid Al Ameri's Facebook page for more inspirational stories.